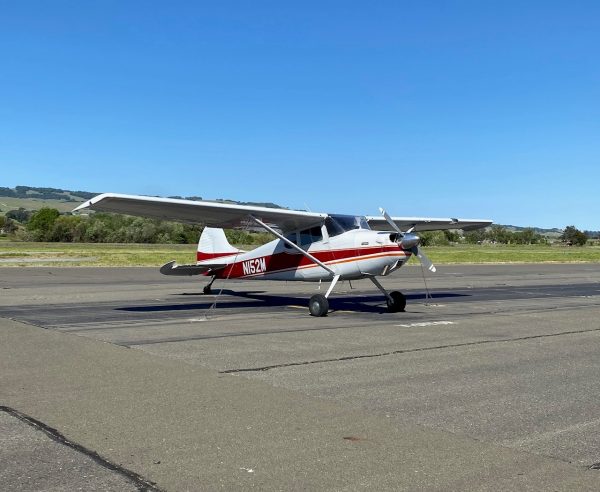 The Petaluma Municipal Airport is located at 601 Sky Ranch Drive, on the northeast edge of the city. It is bordered by agricultural and parks/open space land on the north and east, and by residential development on the southwest side. Download Safety Zones here.
The Airport records about 60,000 take-offs and landings each year, equally split between aircraft based in Petaluma and those based elsewhere.
The airport is a convenient access point for tourist travel into Wine Country and corporate travel to North Bay businesses. It is a hub in FedEX's freight hauling business and home to the Mangon Aircraft's Petaluma Pilot training center and aircraft maintenance operation.
The Airport Manager is Dan Cohen. You can reach him at 707.778.4404 or [email protected]. Oversight is provided by the City's Airport Commission.
AIRCRAFT REPAIR & MAINENANCE

Mangon Aircraft Repair
Hours: 8:30 am to 5:00 pm, Mon-Fri
707.765.1848

Flight Instruction

Petaluma Pilot Training Center
Hours: 8:00 am to 5:00 pm, Mon-Fri
707.765.1889

*Please note that the City of Petaluma provides this information as a public service and referenced herein do not constitute an endorsement of any kind of the business entities listed below. Under no circumstances shall the City of Petaluma be held liable to any third party who may choose to rely on a listed entity, its products or services.