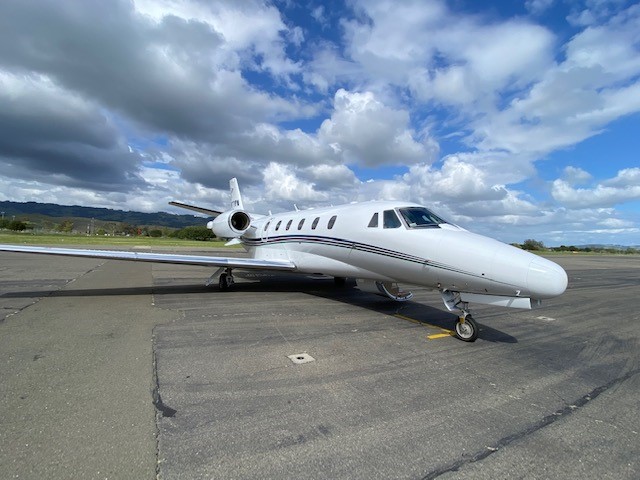 Petaluma Municipal plays a valuable role in our nationwide infrastructure and is an important asset to the entire Petaluma community.
- Tom McGaw, Airport Commission
The Petaluma Municipal Airport is located at 601 Sky Ranch Drive, on the northeast edge of the city. It is bordered by agricultural and parks/open space land on the north and east, and by residential development on the southwest side. Download Safety Zones here.
The Airport records about 60,000 take-offs and landings each year, equally split between aircraft based in Petaluma and those based elsewhere.
The airport is a convenient access point for tourist travel into Wine Country and corporate travel to North Bay businesses. It is a hub in FedEX's freight hauling business and home to the Magnon Aircraft's Petaluma Pilot training center and aircraft maintenance operation.
The Airport Manager is Dan Cohen. You can reach him at 707.778.4404 or [email protected]. Oversight is provided by the City's Airport Commission.
FAA Designation: O69 (Oscar Six Nine)
Airfield Latitude/Longitude: N38 15.46 W122 36.33
Airfield Elevation: 87 Feet MSL
Terminal Navigational Aids: Scaggs Island VOR (SGD)
Frequencies
CTAF/Unicom: 122.700
AWOS: 132.325
Ground Link: 121.725 (4 Clicks for Oakland Center)
Runway Data
Physical Length and Width: 3,600' x 75'
Runway Lighting: MIRL
Runway Lighting End: REIL
Taxiway Lighting: Reflectors
Runway Marking: Non-Precision
Airport Safety Zones Map
Approach Information
(By Approach End)
Type (FAR) Part 77
Category
Runway 11 - Visual [B(V)]
Runway 29 - Non-precision [C]
Landing Aids
Runway 11 - None
Runway 29 - PAPI
The Airport is operational 24 hours a day. It is staffed 8:00 am to 5:00 pm Monday through Sunday, and 8:00 am to 12:00 pm on City Holidays.
| | |
| --- | --- |
| AVGAS 100LL - SS | $6.25 |
| JET A - FS | $6.25 |
| Additive | $0.05 |
| Updated 1/26/23 AT 4:45 P.M. | |
100LL - Self Serve - Available 24/7 at the Automated Fuel Island located adjacent to the Airport Terminal Building
JET A - Full Serve - Jet fuel is available from our mobile refueler 8:00 am to 4:30 pm Monday through Friday and by appointment Saturday/Sunday. Please contact [email protected] or call 707-753-1166 to schedule a weekend fuel request.
Hangars are currently at 100 percent occupancy.  To be added to the Hanger Waiting list, please contact Shelly Kappel - 707.778.4483 [email protected]
Tie-Down spaces are available for long-term lease/license.  Rates are $64 per month (single engine) and $71 per month (twin engine) through FY-20/21.  Minimum insurance requirements apply.
Licensee shall at all times comply with the most current version of the Petaluma Municipal Airport Lease and Licensing Policies and Standards for Services and Operations Minimum Standards.
Overnight Ramp Parking Fees
$6.00 per night (single engine, piston)
$13.00 per night (twin engine/turbine/jet)
Restaurant*
Two-Niner Diner
Hours: 8:00 am to 3:00 pm, Wed-Sat
707.765.2900
PLEASE NOTE: The Two-Niner Diner is currently closed. 
Aircraft Repair/Maintenance*
| | |
| --- | --- |
| Mangon Aircraft Repair | 707.765.1848 |
Cierva Service        559.494.4999
Flight Instruction*
| | |
| --- | --- |
| Petaluma Pilot Training Center | 707.765.1889 |

*Please note that the City of Petaluma provides this information as a public service and referenced herein do not constitute an endorsement of any kind of the business entities listed below. Under no circumstances shall the City of Petaluma be held liable to any third party who may choose to rely on a listed entity, its products or services.