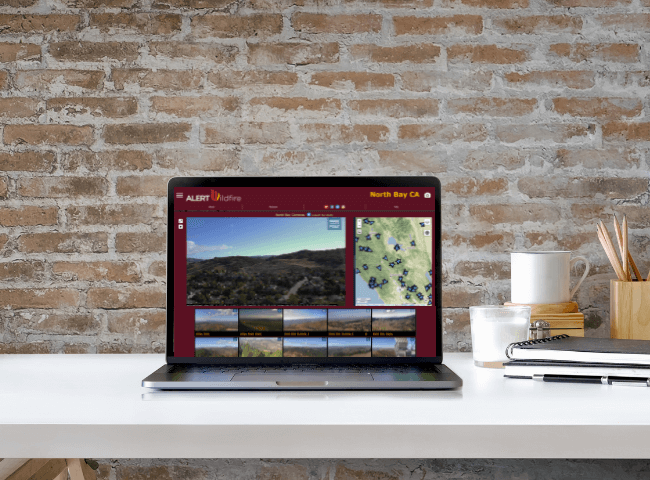 The Petaluma Fire Department has coordinated the installation of 2 ALERTWildfire cameras to provide a 360° view of Petaluma and the surrounding areas. The cameras are located on the Hayes Lane water towers and are designed to help firefighters and first responders:
Discover/locate/confirm fire ignition
Quickly scale fire resources up or down appropriately
Monitor fire behavior through containment
During firestorms, help evacuations through enhanced situational awareness
Ensure contained fires are monitored properly
CLICK HERE to view the cameras (listed as Petaluma 1 and Petaluma 2). These cameras can be remotely adjusted and zoomed by authorized personnel and are always available for viewing by the public to increase their situational awareness during a fire or other event.
During the past six fire seasons ALERTWildfire has provided critical information for over 1500 fires. In late 2017, the devastating North Bay Complex and Thomas Fire brought the need to quickly expand coverage across the western US into sharp focus. Two years later, the ALERT North Bay network provided real-time monitoring of the Kincade Fire from inception and helped provide an environment where no lives were lost nor injuries in the first 24 hours of the fire during wide-spread evacuations—a first for a large, wind-driven fire in California.