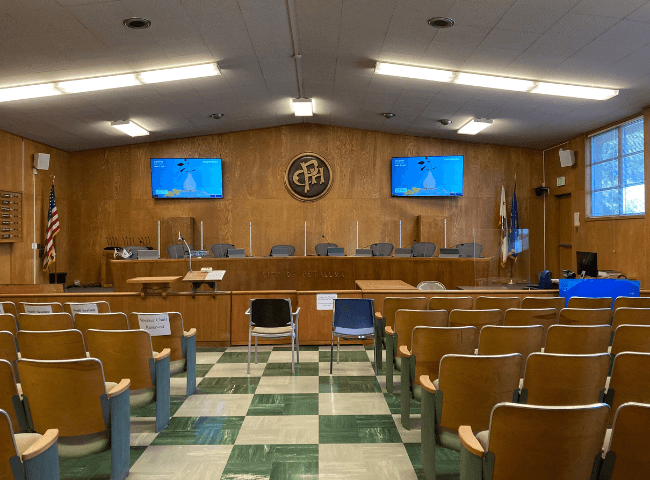 Dear Community Members,
This Monday's City Council meeting was a big one — and we're sending you a short recap to keep you in the loop about progress towards our city's top ten goals and priorities.
One major topic of discussion on Monday was the updated tenancy protections ordinance. This important legislation is designed to create more housing stability and improve the lives of our community members. The City Council approved tenant protections for local renters, including just cause eviction requirements, rules limiting evictions where the tenant is not at fault, and relocation support in certain cases. The ordinance was amended to exempt property owners with 3 or fewer rental units and to require a first right of return for tenants in no-fault evictions. The Council also requested a review of this ordinance within the next 2 years. Click here to review the staff report or watch the meeting.
Additionally, the City Council approved a contract with an Independent Police Auditor (IPA) to enhance police oversight based on the Ad Hoc Community Advisory Committee's recommendations. The IPA will be learning from our community about your experiences with our Petaluma Police Department and reviewing the department's policies to align with best policing practices. Learn more in our press release and share in our excitement as we work to increase trust across our community.
And finally, some great news: Water supply in local drinking water reservoirs – Lake Mendocino and Lake Sonoma – have recovered after reaching historically low levels following three years of severe drought. In response to our water supply recovery, the Petaluma City Council rescinded the Local Drought Emergency Proclamation and the City's Water Shortage Contingency Plan, including many water use restrictions that were previously established in response to the drought. We are so grateful to our community for your help conserving water during the last few years! You can still find tips to conserve this precious resource at cityofpetaluma.org/conserve.
Thanks for reading and for your partnership in making Petaluma the best it can be. We look forward to keeping you updated about our goals and priorities throughout the year!