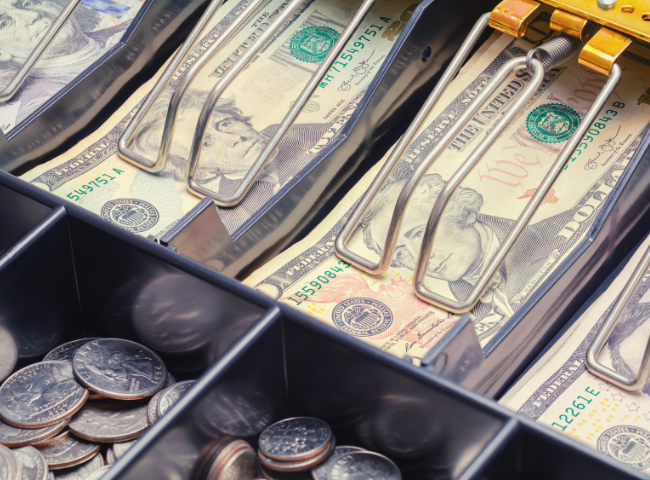 Hello Petaluma Business Owners– 
We are so proud of how the business community has stood together over the past two years. Whether you had to ramp up, pare down, or pivot, you tackled those challenges with grace and creativity. Thank you for hanging in there with us.  
We know there is still work to be done, and we want to remind you that the City's Economic Development team is here to help.  Please contact us at [email protected] or 707-778-4484. We look forward to seeing or speaking with you soon. 
BUSINESS RESOURCES & GRANT OPPORTUNITIES
Small Business Administration (SBA)
In addition to business loans, the SBA offers lots of free resources, including webinars, special events, and a new digital resource library. Click HERE for info
Small Business Development Center (SBDC) 
The Sonoma SBDC offers free business counseling and classes, in both English and Spanish. We've heard from rave reviews of these programs from many Petaluma businesses. Click HERE to learn more and sign up for their services.
Hello Alice Small Business Growth Fund 
Hello Alice, a digital platform helping small businesses launch and grow, is offering up to $5,000 grants. Eligible businesses must be a for-profit business and have less than $1M in 2021 gross annual revenue, with a strong commitment to community and a clear plan. Click HERE for info and to be added to their email list for future grant opportunities.
CA Microbusiness Grant 
This is a state-funded grant program administered by the Sonoma County Economic Development Board and Working Solutions. Grants are available of up to $2,500 to very small businesses that opened in 2019. Grant window closes on May 1, 2022, or when funds run out, so apply now! Click HERE for info.
Restaurants Care Resilience Fund 
The California Restaurant Foundation (CRF) is again providing grants to independent restaurant owners and their staffs through the Restaurants Care Resilience Fund. Applications are being accepted from April 15-30, 2022. Click HERE for info.
PROMOTE YOUR BUSINESS ON SONOMACOUNTY.COM
Sonoma County Tourism is offering hospitality-related businesses a free listing on its website,
SonomaCounty.com
. This listing is a great way to promote your business to the millions of people who will visit Sonoma County this year.
To check if your business is already listed, type your name into the toolbar at SonomaCounty.com. Once on the site, you can use the Hospitality Hub to update your listing. If you need to set up or access an account, or reset your password, please email
[email protected]
.
REMINDER: PERMITS & PLANNING NOW ONLINE
Last September the City launched a new digital permitting platform to bring greater efficiency, transparency, and convenience to our permitting and planning processes. To access this platform – called the Permits & Planning Hub – go to
cityofpetaluma.org/permits
.
The Hub is working well and, thanks to a recent software update that fixed some early glitches, getting better week by week. With this new, (nearly) 100% digital platform, we've been able to automate low-value, tedious tasks such as stamping paper plans and entering permit info into a system. That means staff can focus on more high-value work like reviewing plans and answering applicant questions.
As a reminder, please use the Hub for:
Land use inquiries
Permit records requests
Permit cost estimates
Application & inspection process for City Building, Planning, Fire Prevention, Public Works, and Special Events permits
If you can't find answers via the Hub or need extra assistance, please contact the relevant Department or reach out to the Economic Development Team at
[email protected]
for assistance.
FREE RANGE PROGRAM EXTENDED
The City's Free Range program–which issued temporary permits for outdoor operations in parking lots and other non-traditional spaces–has been extended through October 31, 2022. This decision was made in consideration of community members who do not feel comfortable eating indoors, due to concerns about COVID transmission, and business owners still recovering from COVID restrictions.
Thank you for continuing to support your fellow businesses!
WAYS TO SAVE WATER AT YOUR BUSINESS
Now more than ever, every drop of water counts! Below are several easy ways to save water at your business.
1) Convert the thirsty lawn at your business into a drought tolerant, mulched landscape. Our commercial mulch program can help:
cityofpetaluma.org/mulch-madness
.
3) Replace old toilets and urinals with high-efficiency models. According to the EPA, restrooms account for over 30% of total water use within restaurants, hotels, and office buildings. Get up to $260 per fixture through the City's rebate program, and you will save water and money with every flush!
cityofpetaluma.org/high-efficiency-toilets-rebates
4) Ask your property owner/manager to implement these changes, if you do not own your space.
Click
HERE
to learn more.
JOIN OUR CLIMATE READY INITIATIVE
Happy Earth Day, Petaluma Businesses!
The City of Petaluma is committed to becoming a carbon neutral city by the year 2030 – and you're the key to getting us there!
Join us this spring and summer, as we kick off a Climate Ready campaign filled with events, awareness programs, and community programs. The campaign starts in May with two fun events: Community Bike Ride (May 14) and a Bike to Work/Wherever Day (May 20).
We need participants, volunteers, and sponsors for both days, as well as for activities we'll be hosting throughout the summer. To get involved, please contact Petaluma's Climate Action Manager, Rhianna Frank at
[email protected]
.
Thank you for helping us preserve the environment for generations to come!