Good Evening, Petaluma Business Community –
The wildfires across the Bay Area have dealt a heavy blow to our region and to many of our local businesses. All of us know someone–perhaps many people–who live or work in the fire zones and were evacuated and/or lost homes and businesses. And even though there has been no direct fire threat within the Petaluma city limits, the smoky air is directly affecting both our health and our economy.
We know these are tough times for some, and we want you to know we are here to help. In this week's update we include info about resources for strengthening your business, dealing with COVID-19 at the workplace, and dealing with the effects of the recent wildfires. We also share good news about the Petaluma River dredging project and ways businesses are showing support for each other via our Free Range program.
In these unprecedented times, the collective strength of our Petaluma community is ever-important and ever-apparent. We appreciate all that you do for the city and each other. Please know that we are standing with you!
*Wondering why you're receiving this? Read about our new community updates.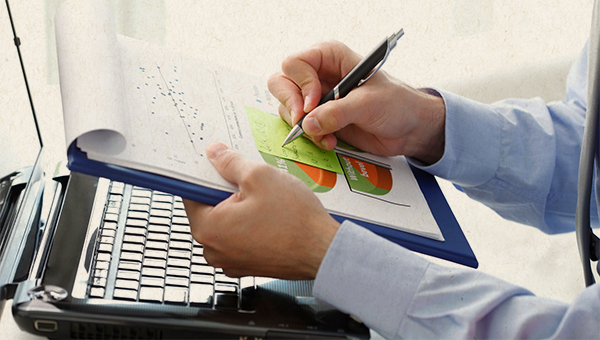 SMALL BUSINESS HELP
As we enter month six of COVID-19 restrictions, some Petaluma business owners are wondering if they will make it to month seven. If you are one of them, please know that you do not have to face this difficult time on your own. The Napa-Sonoma Small Business Development Center (SBDC) offers a wide range of services that can help you hold tight, pivot, or come up with an exit strategy.
Free Business Counseling with a knowledgeable, local Business Advisor
Free Webinars–upcoming topics include Emergency Preparedness
Low Cost NxLevel Entrepreneurial Program
Our local SBDC advisors are knowledgeable, supportive, and residents of the North Bay. Visit the website or call 707-595-0060 to learn more.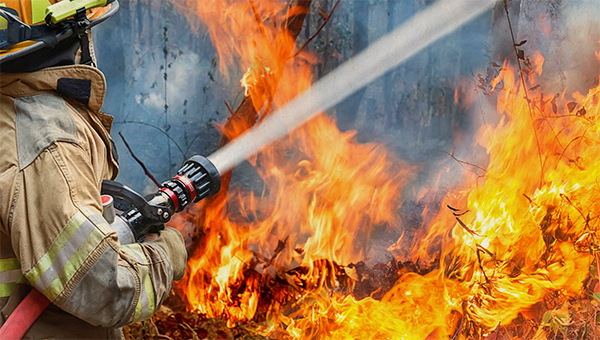 WILDFIRE RECOVERY RESOURCES
The County Economic Development Board has published a list of resources available for businesses impacted by wildfire in our region. CLICK HERE for more information.
The White House recently approved a Presidential Major Disaster Declaration to bolster California's emergency response to wildfires in Lake, Monterey, San Mateo, Solano, Sonoma, and Yolo Counties.
This declaration helps people in those counties through support and services that include:
Crisis counseling
Housing and unemployment assistance
Legal services
People who sustained losses from the Northern California fires in these counties can now apply for assistance. To begin the process, CLICK HERE to apply online with the Federal Emergency Management Agency (FEMA) or call 800-621-FEMA (3362) or 800-462-7585 (TTY). You are encouraged to apply online whenever possible.
Undocumented immigrants may be eligible for resources and services. For information, download the Guide to Disaster Assistance Services for Immigrant Californians (English / Spanish) from the California Department of Social Services website.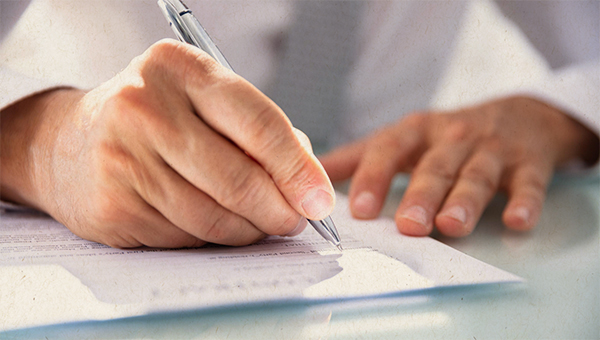 WILDFIRE SBA DISASTER LOAN
If you are located in a declared disaster area, you may be eligible for financial assistance from the U.S. Small Business Administration (SBA), including:
Business Physical Disaster Loans – Loans to businesses to repair or replace disaster-damaged property owned by the business, including real estate, inventories, supplies, machinery and equipment.  Businesses of any size are eligible. Private, non-profit organizations such as charities, churches, private universities, etc., are also eligible.
Economic Injury Disaster Loans (EIDL) – Working capital loans to help small businesses, small agricultural cooperatives, small businesses engaged in aquaculture, and most private, non-profit organizations of all sizes meet their ordinary and necessary financial obligations that cannot be met as a direct result of the disaster. These loans are intended to assist through the disaster recovery period.
Home Disaster Loans – Loans to homeowners or renters to repair or replace disaster-damaged real estate and personal property, including automobiles.
Note: the online loan application for the wildfire disaster is different from the application for COVID-19. There is more required financial back-up for the SBA wildfire disaster loan.
Contact the Napa Sonoma Small Business Development Center for assistance with your application.
Click here for English Fact Sheet
Click here for Spanish Fact Sheet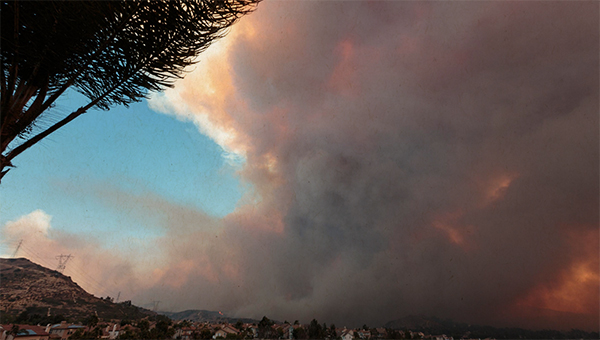 PROTECTING WORKERS FROM UNHEALTHY AIR – OUTSIDE & IN!
Wildfire smoke is causing unhealthy air quality across the Bay Area, and this is expected to continue until this weekend at least. To protect your workers and your business, be sure to review and comply with Cal-OSHA's special worker protection requirements related to wildfire smoke. Remember, employees working from home are covered under the same Cal-OSHA standards that would protect them at your business site. Consult with your labor attorney or HR consultant to make sure you provide adequate safety equipment and/or workplace protocols to mitigate the risks associated with wildfire risks.
Remember, some workers will be particularly sensitive to wildfire smoke because of existing health conditions; they might need special accommodations or equipment. Protecting your workers from unhealthy air isn't just the law–it's the right thing to do!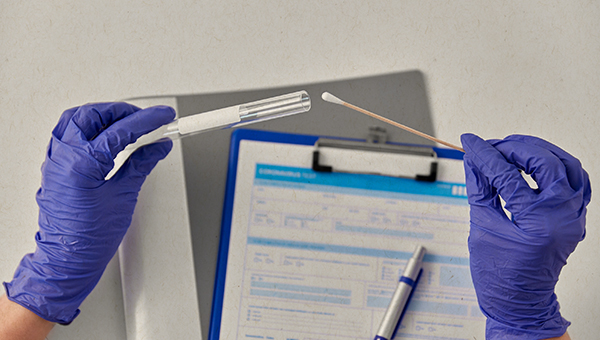 WHAT IF AN EMPLOYEE TESTS POSITIVE?
COVID-19 workplace exposure continues to be a concern for business owners. The County of Sonoma has put together a list of guidelines to help reduce risk and a roadmap for what to do/what to expect if an employee tests positive. This is very important information for any business that is operating or plans to operate with employees at this time.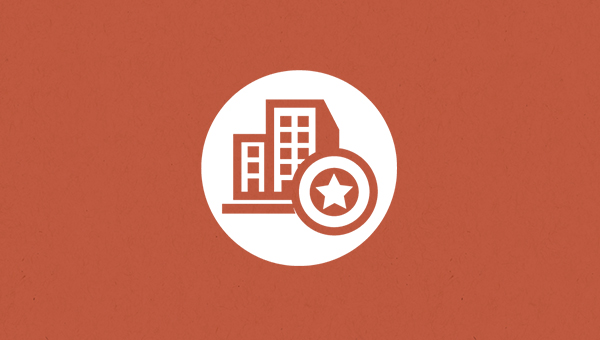 HEALTH ORDER ENFORCEMENT
The City has received numerous reports of Health Order violations since the Shelter-in-Place started in March. There has been a slight uptick since early August, after the County adopted rules giving the City more leeway and authority to enforce the Orders.
Any City staff with code enforcement authority has the right to issue a citation. However, the enforcement program is being managed by the Police Department, with our Neighborhood Preservation Officer, Joe Garcia, responding to most of the calls. In many cases, Joe puts the business in touch with the City's Economic Development Division for a discussion about options for outdoor operations and other business support.
The City's approach has always been to start with education and a warning, with punitive action reserved as a last resort or for repeat violators. Our goal is to achieve compliance–hopefully not just when the officer is there with the ticket book, but all the time.
We know it can be challenging to try to enforce the health orders on your own. This ordinance gives you steps to take and support from our local law enforcement when faced with difficult situations at your place or business, or with others in your industry who are not complying.
You have a few options if you need to report a compliance issue: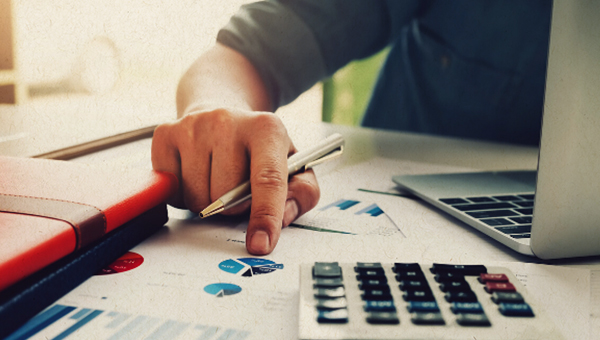 INTEREST-FREE BUSINESS LOANS AVAILABLE FROM THE CITY OF PETALUMA
A Small Business Loan program has been established by the City of Petaluma in partnership with Exchange Bank in response to the unprecedented economic impact of COVID-19. These interest-free loans are a great way to set your business up to thrive in our "new normal" with things like an e-commerce site, safety equipment, etc.
Some business owners have been reluctant to participate in this program because it involves loans, not grants. Before you reject the idea, consider Preliminarily, loans are offered in amounts of up to $15,000 depending on the size of your business. To date, we have $140K left in funds to lend.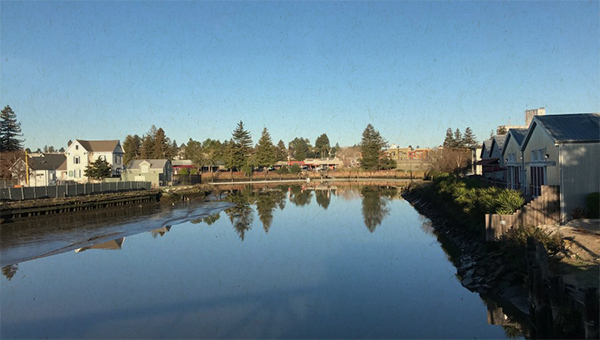 GET READY TO DREDGE
The much-anticipated Petaluma River Dredging project is finally here! We are excited to announce dredging will begin September 4. These efforts will increase river depth – resulting in better flood protection, more recreation opportunities, the return of river events, and a revitalized riverfront experience.
Businesses in the downtown area may experience traffic disruptions and noise in mid-October, when dredging happens in the Turning Basin area. Thank you for your patience as we work to restore use of our beloved river. Here are some things you can expect:
Project runs September 4 – October 29
Work will happen 24 hours a day, 7 days a week
The expedited project timeline is designed to support local ecosystems as advised by US Fish & Wildlife
Those who live or work in close proximity to the river may experience increased noise
Shollenberger Park loop trail will be closed beginning 8/31
Delays may occur at and around the D Street Bridge
River access may be limited
Please note: This is a Federal project directed by the US Corps of Engineers. The City of Petaluma does not manage the process or hours of operation.
If you have questions or concerns, please contact:
Jonathan Sanglerat, City Project Manager, [email protected]
To learn more, please visit: https://cityofpetaluma.org/riverdredging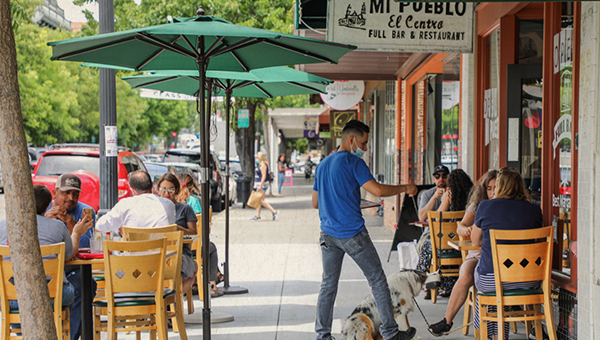 BUSINESSES SUPPORT EACH OTHER WITH FREE RANGE
The much-anticipated Petaluma River Dredging project is finally here! We are The City's Free Range permitting program helps businesses set up outdoor operations in a way that is safe and meets Americans with Disabilities Act (ADA) requirements. As part of the process, applicants are required to get "sign off" from property owners and neighboring businesses who would lose parking spaces or sidewalk space because of the proposed set up.
It's been heartwarming to see how incredibly supportive property owners and businesses have been of their neighbors applying for the Free Range permit. We're hearing comments like, "I fully support their outdoor operations," "I want to help in whatever way I can," and "This is going to be good for my business, too!" Businesses aren't just sharing space, they're also sharing set-up tips and info about inexpensive traffic barrier options.
Thank you, Petaluma, for being flexible and helping each other!
CLICK HERE to learn about our Free Range Program.
SHARE YOUR INPUT
These emails are designed to bring you the latest news and links to available resources, but we also want to hear from you. If there are other topics that would be helpful to you, please let us know. We want to be sure to provide what you need during this challenging time. Please email your requests to: [email protected].