Good Evening, Petaluma Business Community –
As most of you know, Sonoma County continues to be on the State Watch List due to our local COVID-19 numbers. As a result, some of our industries are closed entirely or only allowed to operate outdoors. The City continues to work with those business owners to help them operate outside when possible, or access relief programs that can help them through this difficult time. Here at the City, we are getting creative in the ways we offer support, thinking outside the box to find solutions that truly help our business community.
As many of you adjust business models to adapt to the current circumstances, the City and our regional partners are looking ahead to managing fire season and potential PG&E power shut offs in the coming months. We are dedicated to having these conversations now so we can anticipate potential challenges and find solutions so that we can help businesses be prepared.
We are all in the same boat, trying to understand new guidance and predict what the future will hold. Decisions are made at State and County levels and there is currently not a lot of new information available. However, there are some important programs available to provide support and essential steps to take to prepare for operating/reopening during the pandemic.
Please read on to learn more and share with anyone in your network who you think could benefit from this information. As always, we encourage you to contact us directly with questions or suggestions: [email protected]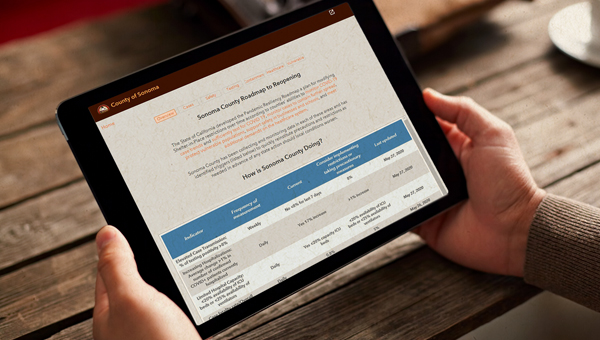 STATE RESTRICTIONS UPDATE
On July 13th, the State of California placed Sonoma County on the State Watch List and enacted sector restrictions in order to mitigate the spread of COVID-19. Initially, Sonoma County was given the date August 2nd as the first date the State would consider lifting some of the restrictions. Sonoma County's COVID-19 containment is still not where it needs to be in order for State restrictions to lift and it is uncertain as to when the State will reconsider lifting restrictions.
Here is a glance of where Sonoma County is still out of compliance with State COVID-19 mitigation requirements as of July 30, 2020:
In the last 14 days, COVID-19 case rates have been 146.1 per 100,000 which is above the 100 case threshold
Regional COVID-19 hospitalizations are still above State threshold
ICU bed availability is at 10.4%, below the State's 20% requirement
Additional Sonoma County COVID-19 statistics can be found on the Sonoma County Roadmap to Reopening Dashboard.
The County of Sonoma regularly meets with the State on mitigation strategies and restriction updates. The County will continue to share information as it becomes available from the State.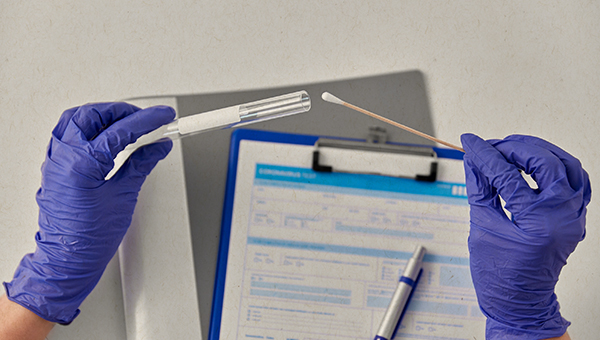 CAN I REQUIRE MY EMPLOYEES TO BE TESTED?
Thinking of asking your employees to be tested for COVID-19 before returning to work? Under the FEHA, an employer may mandate a medical examination when it is "job-related and consistent with business necessity." Applying this standard in light of present guidance from the CDC, and consistent with guidance from the Equal Employment Opportunity Commission, employers may require employees to submit to viral testing but not antibody testing before permitting employees to enter the workplace.
To learn more about this and other topics related to COVID-19 in the workplace, we suggest reviewing The Department of Fair Employment and Housing Employment Information on COVID-19. CLICK HERE to view the full document.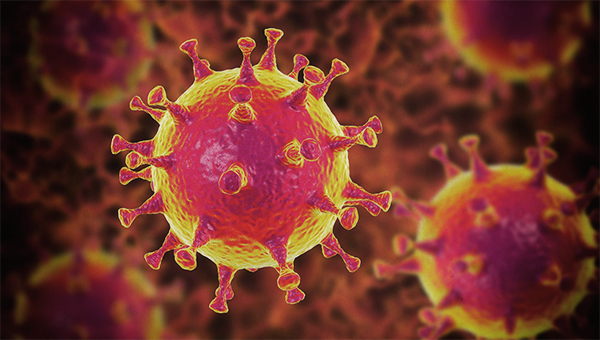 WHAT IF AN EMPLOYEE TESTS POSITIVE?
As an employer, you may be wondering what your responsibilities are if an employee tests positive for COVID-19, needs to be quarantined, or must care for a child due to school closures. Check out the links below for useful guidance on how to approach these situations.
FAQs on Laws Enforced by the California Labor Commissioner's Office
Department of Fair Employment & Housing Information on COVID-19
Side by Side Comparison of COVID-19 Paid Leave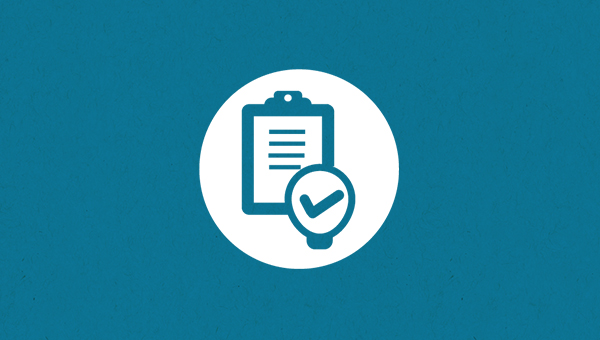 COUNTY COMPLIANCE ORDINANCES
On Thursday, August 6th, the County of Sonoma Board of Supervisors will be looking at adopting an Administrative Citation and Civil Penalty Ordinance to respond to residential and commercial violations of County of Sonoma Public Health Orders. This ordinance would be in effect in both unincorporated and incorporated areas of Sonoma County. Commercial violators of the ordinance could be looking at a penalty of at least $1,000 and or possibly more.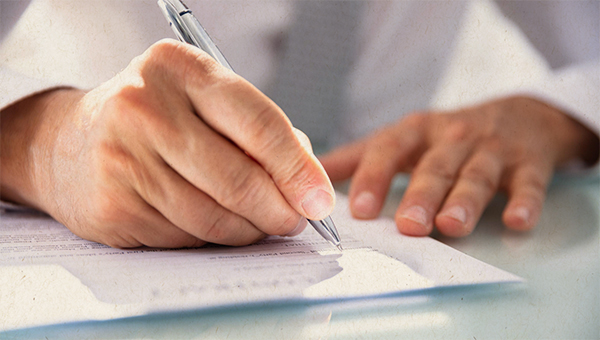 REQUIRED FOR REOPENING: APPENDIX A
The Sonoma County Health Officer requires all businesses to create a Social Distancing Protocol & COVID-19 Site-Specific Protection Plan to mitigate the spread of COVID-19 and keep businesses open. Here is how you can get started:
Create a plan following Appendix A of Health Order C-19-15.
Self Certify your business with Sonoma Safe.
Review and distribute the plan with employees.
Post your Appendix A plan and your self-certification certificate in your business where it is accessible to the public and employees.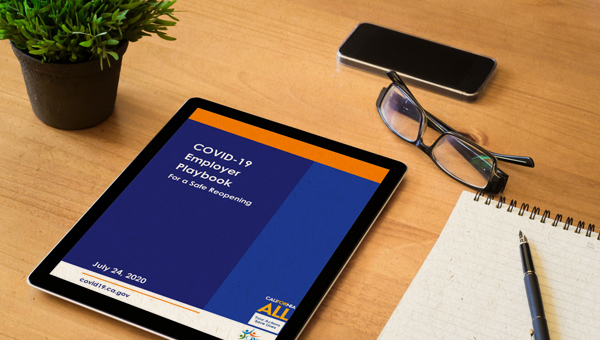 EMPLOYER PLAYBOOK FOR SAFE REOPENING
The Employer Playbook for a Safe Reopening provides guidance for employers to help them plan and prepare for reopening their business and to support a safe, clean environment for workers and customers. The guidance and links in each section are provided to give employers the tools they need to open safely and mitigate risks associated with COVID-19.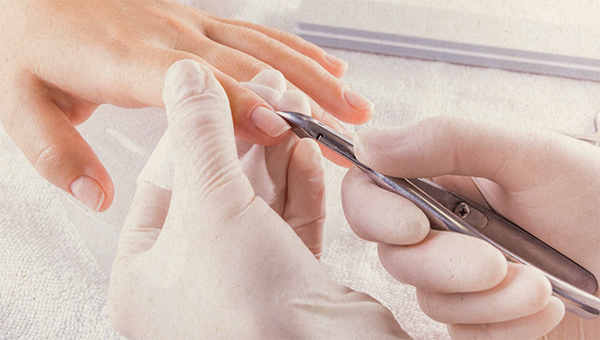 GUIDANCE & SUPPORT FOR PERSONAL SERVICES
Our local personal service providers have been some of those hit hardest by COVID-related closures. We understand the uncertainty (and frustration!) this can create. Please know, we care about your industries and we are here to support you in every way we can.
The State is now allowing personal service providers, such as hair stylists, estheticians, and masseuses, to operate outdoors. We understand this is not typically how these industries would operate so, to support these businesses, the State has published guidance on how to operate outdoors. Click the links below for more information.
Hair Salon & Barbershop Services
The City of Petaluma Free Range program is designed to help businesses establish outdoor operations. For more information, please visit: https://cityofpetaluma.org/petaluma-free-range/
The City's Economic Development team is here to answer questions and help you navigate these unusual circumstances. Please contact us anytime: [email protected]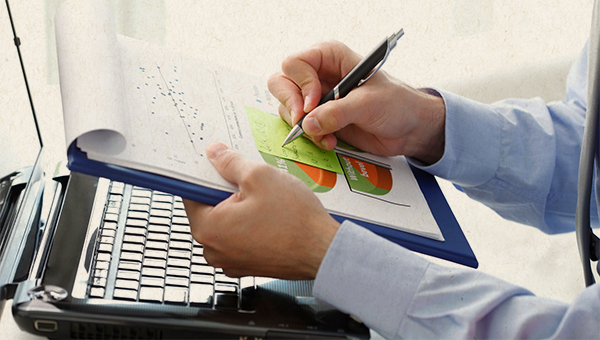 PAYCHECK PROTECTION PROGRAM DEADLINE: AUGUST 8
Has your business been impacted by COVID-19? There is still time to apply for the Paycheck Protection Program (PPP)! Deadline is August 8, 2020.
The loan will be fully forgiven if the funds are used for payroll costs, interest on mortgages, rent, and utilities (due to likely high subscription, at least 60% of the forgiven amount must have been used for payroll).
PPP loans have an interest rate of 1%.
Loans issued prior to June 5 have a maturity of 2 years. Loans issued after June 5 have a maturity of 5 years.
Loan payments will be deferred for six months.
No collateral or personal guarantees are required.
Neither the government nor lenders will charge small businesses any fees.
CLICK HERE to learn more and apply.

DISASTER PREPAREDNESS & COVID-19 WEBINAR
The Napa-Sonoma Small Business Development Center is offering a free workshop in both English and Spanish.
Whether it is a natural disaster or Covid-19 outbreak, emergency preparedness is an important part of any business plan. According to the Federal Emergency Management Agency (FEMA), more than 40% of businesses risk reopening after a natural or pandemic disaster. Now, with recent disruptions in business there are even more risks for businesses. Webinar is a 1.5 hour session with workshop slide handout.