Good Evening, Petaluma Business Community –
This will be our last Business Update email of the year…and what a year it has been. COVID-19 and the natural disasters of 2020 have brought opportunities to some businesses – while creating significant hardships for others. The recent increase in virus cases followed by the enactment of the current Regional Stay at Home Order offer more hurdles as we finish out the year.
But there is good news! Our community has come together to support local business in new and innovative ways. We also see relief on the horizon in the form of state and federal aid programs as well as the COVID-19 vaccine. In this email we will outline available support and new ways to engage with local consumers.
Here at the City, we are working hard during this new round of closures to help businesses prepare to hit the ground running with outdoor operations when restrictions are lifted. Our efforts include procuring tents, permits, and plans for outdoor operations for our local restaurants and other businesses who plan to work outdoors during the winter months.
If you would like help setting your business up for outdoor operations, including free 3-month tent rentals and a streamlined permitting process, please contact Nancy Sands:
707-778-4484
We greatly value each business in our community and are committed to helping you navigate these highly unusual times. Please have a happy holiday season. We'll see you in your inbox next year!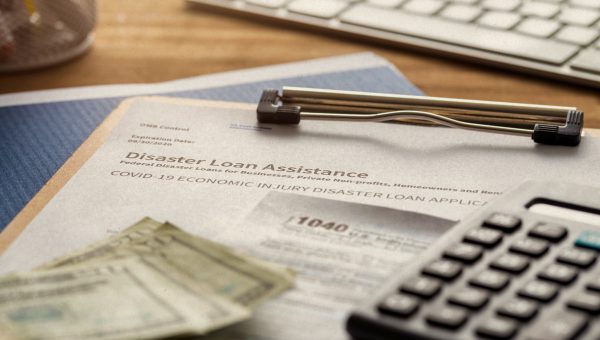 ECONOMIC INJURY DISASTER LOAN (EIDL) – APPLY BY DECEMBER 30
The Small Business Administration's Economic Injury Disaster Loan (EIDL) Program provides small businesses (500 employees or less) and nonprofits with low-interest loans to help small businesses overcome the temporary loss of revenue they are experiencing due to COVID-19.
The deadline to apply for this loan is December 30. For help with the EIDL process, contact the Napa Sonoma Small Business Development Center.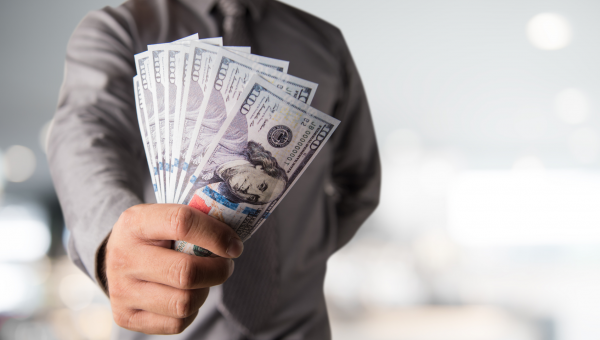 STATE BUSINESS RELIEF PROGRAMS
On November 30, Governor Newsom and the Legislature announced that the State would provide a new package of assistance programs for small businesses, including tax relief (here), a recovery loan program (here), and $500 million in grants for small businesses impacted by COVID and health and safety restrictions.
The California's Office of the Small Business Advocate is working quickly to establish the $500 million grant program including finalizing all application and process details for grants to eligible small businesses and non-profits up to $25,000. Please sign up HERE to receive updates from the State about this program.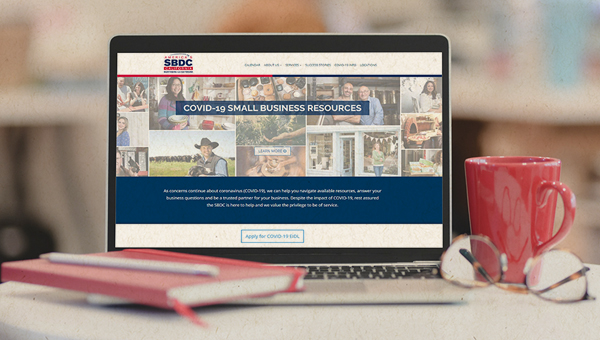 SMALL BUSINESS HELP
We know that some Petaluma business owners are wondering how they are going to make it through the winter. If you are one of them, please know that you do not have to face this difficult time on your own. The Napa-Sonoma Small Business Development Center (SBDC) offers a wide range of services that can help you hold tight, pivot, or come up with an exit strategy.
Free Business Counseling with a knowledgeable, local Business Advisor
Free Webinars — upcoming topics include Restaurant Survival Strategies
5-week Marketing Incubator Series
Help navigating state and federal relief programs
*Special program for restaurants* – norcalsbdc.org/restaurant-program
Our local SBDC advisors are knowledgeable, supportive, and residents of the North Bay.
Visit the website or call 707-595-0060 to learn more.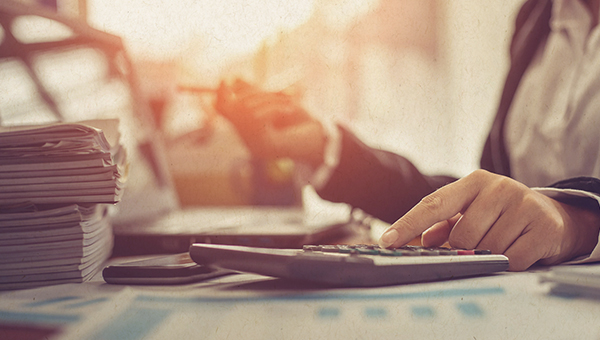 SMALL BUSINESS LOANS FROM THE CITY OF PETALUMA
A Small Business Loan program has been established by the City of Petaluma in partnership with Exchange Bank in response to the unprecedented economic impact of COVID-19. These interest-free loans are a great way to set your business up to thrive in our "new normal" with things like an e-commerce site, safety equipment, etc.
Preliminarily, loans are offered in amounts of up to $15,000 depending on the size of your business.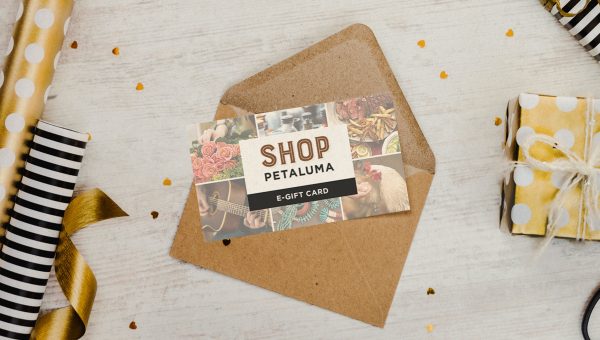 JOIN THE SHOP PETALUMA GIFT CARD PROGRAM
Earlier this year, the City and the Petaluma Downtown Association came together to create a virtual shopping experience designed to support our local business community through COVID-19 and beyond. ShopPetaluma.com features Petaluma shops, service providers, restaurants, and more, providing information on current hours and offerings.
Now, we are delighted to announce the new Shop Petaluma Gift Card! This is a gift card that can be used at any participating business – empowering holiday shoppers to support local while giving their friends and loved ones a gift that can be used all over town.
We have been busy promoting the gift card through ads in the Argus and Press Democrat, social media and more. We were also featured in a recent Argus article – CLICK HERE to read the write up.
We're also working with local businesses to create videos like the one above to raise awareness and would love to feature your business! Email [email protected] for more information on video submissions.
To date, over 500 Shop Petaluma gift cards have been purchased by the community, totaling $17,000! That's $17k in holiday shopping dollars that have been kept local this season!
Want your business to be part of the program? Joining is no cost to you and the gift card works the same as if someone were paying with a Visa.
CLICK HERE to sign up today!
CLICK HERE to purchase a gift card.
Questions? Contact [email protected] for more information.