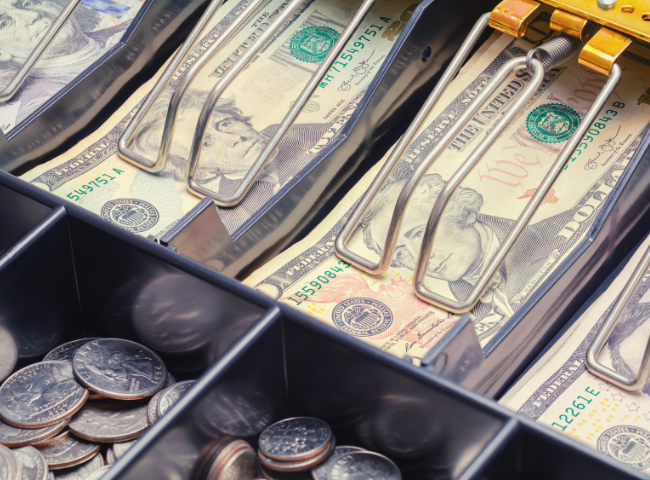 Our local business community is an integral part of what makes our town so special, both for those who live here and those who know us as a travel destination.
Through the years, you have offered much more than goods and services. You have employed us, supported our schools and charitable organizations, and shaped our culture. Petaluma would not be what it is without you.
Below we have rounded up information and resources designed to help you end the year on a high note and support you in the coming months.
Thank you for choosing Petaluma for your business. Please do not hesitate to get in touch with questions, comments, or ideas on how we can continue to help you succeed, now and into the future. Contact us at [email protected] or 707-778-4484. 
Thank you for choosing Petaluma for your business. We look forward to seeing or speaking with you soon.
FEDERAL COVID RELIEF PROGRAMS
Last Chance! EIDL Loan Deadline is December 31, 2021
If your business was negatively impacted by COVID-19, there is still time to apply for the COVID-19 Economic Injury Disaster Loan (EIDL). This federal small business loan program supports small businesses' recovery from the COVID-19 disaster's economic impacts by providing accessible and borrower-friendly capital. Click HERE for more information.
 
PPP Loan Forgiveness 
Paycheck Protection Program (PPP) borrowers: If your loan is $150,000 or less, you may be eligible to apply for direct forgiveness through SBA's online portal. Before applying through SBA, click here to find out if your lender is participating in the forgiveness program through SBA. For borrowers whose lender is not participating through SBA, you must apply through your lender. For additional information, visit the SBA website. 
SUPPORT LOCAL – SHOP PETALUMA E-GIFT CARDS
Need last-minute gifts for staff, teachers, or anyone else on your list? Consider a Shop Petaluma E-Gift Card.
The City & Downtown Association launched the Shop Petaluma community gift card program in 2020, as part of our COVID response. A year later, the Shop Petaluma program is better than ever!
Cards  accepted at 100+ locations around town–making it easy and convenient for you to give the gift of variety while supporting other local businesses.
Click HERE to purchase a ShopPetaluma gift card and HERE to let us know you'd like to be a participating merchant.  
EXPANSION RESOURCES
If you are planning to install equipment, renovate your space, and/or or add employees in 2022, be sure to check out the resources below. If you need more info, please contact us at [email protected].
Hiring & Job Posting
City Permitting Requirements 
State Tax Credits & Relief Programs 
Small Business Help 
2022 RESTAURANT WEEK – SIGN UP AND SAVE THE DATE
The 13th annual Sonoma County Restaurant Week will be held February 21 – Sunday, February 27, 2022.
Sponsored by the Sonoma County Economic Development Board (EDB), this event offers a great excuse to patronize eateries across the county, with affordable, prix fixe menu options for lunch, dinner, and (new this year), "sweet perks."
The EDB heavily promotes Restaurant Week in print ads, radio commercials, a website, and lots of social media post. All that free marketing makes Restaurant Week a wonderful opportunity for participating businesses to bring customers in the door during the slow season.
To be a participating restaurant, please complete the form at https://socorestaurantweek.org/new-restaurant/. Note: new registration is required even if you've participated in the past.
Questions? Contact Aleena Decker, EDB project Coordinator, at [email protected] or by phone at (707) 565-7221.
FREE RANGE OUTDOOR COMMERCE & PARKLET PROGRAM UPDATE 
The City's Free Range program–which issued temporary permits for outdoor operations in parking lots and other non-traditional spaces–has been extended through March 31, 2022. This decision was made in consideration of community members who do not feel comfortable eating indoors, due to concerns about COVID transmission, and business owners still recovering from COVID restrictions.  
The development of a permanent parklet program is a City Council goal for the coming year. City staff have started on this process and are currently collecting input from select Commissions/Committees, as well as community groups. If you'd like to hear more about the permanent program and share your feedback, please contact [email protected].   
REMINDERS: LOCAL WAGE INCREASE & POLYSTYRENE BAN
Petaluma Minimum Wage: Employees must be paid our local Petaluma minimum wage when working within the City limits. That wage will be $15.85 effective January 1, 2022. Please remember to notify your workers of this increase and adjust their wages accordingly. Click HERE for more info. 
Polystyrene ban: The City of Petaluma  prohibits the retail sale and use of certain polystyrene products (such as Styrofoam™) in retail and food service settings within the Petaluma City limits. The businesses affected by this ban include food service providers (restaurants, food trucks, delis, etc.); mail and shipping stores; and retail stores that sell foam toys and coolers. City staff can help you identify whether the ban applies to you and find alternatives. Please contact us at [email protected].