Good Evening, Petaluma Business Community –
As the pandemic wears on, we realize there is a lot of information to keep track of and seemingly ever-changing guidance to follow. Here at the City, it is our goal to support business owners like yourselves in every way we can. Petaluma's business community is an integral thread in the fabric of our town. We are here to help you navigate these unusual, often confusing times.
In tonight's email, we'll share an update on our Free Range program, resources for reopening, available services and financial assistance, and more. Please share this information with those in your network who could find it useful.
As always, please feel free to contact us directly with questions or concerns: [email protected]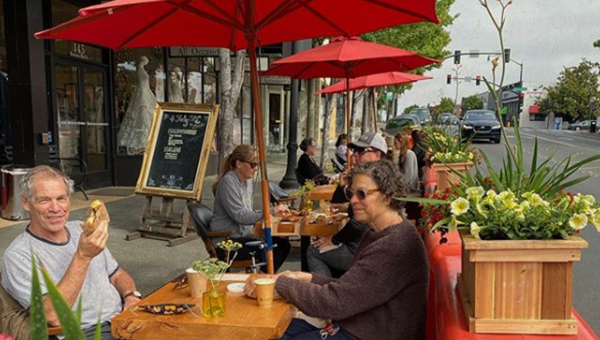 Photo Credit: Della Fattoria
PETALUMA FREE RANGE HELPS BUSINESSES MOVE OUTDOORS
In an effort to continue supporting our local businesses, the City of Petaluma is installing traffic barriers in some areas downtown, turning parking spots into "parklets" for dining, wine tasting, and other outdoor activities. These installations are part of our Petaluma Free Range program, which was created to help businesses expand their footprint outdoors while indoor operations are restricted.
Right now, we have barriers at five locations in the downtown area. More businesses have expressed interest so you might see more of these popping up. There is a careful review process for any outdoor expansion, including those that could include barriers. We appreciate the community's support of using parking spots in this new way.
Participating businesses are giving glowing reviews to our parklets experiment: within hours of the barriers' installation, the parklets were bustling with community members eager to patronize their favorite restaurants and have a unique Petaluma experience.
For more information about the program, contact our Economic Development team at: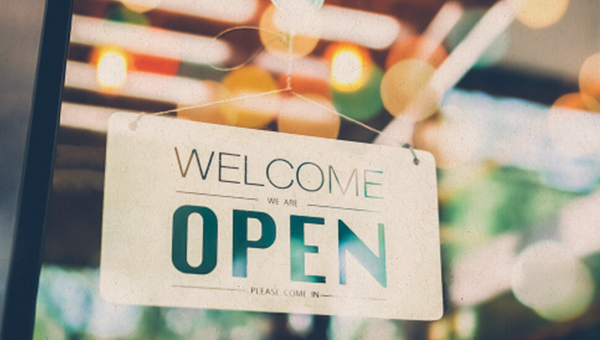 WHAT 'S OPEN?
Looking for clarity on which businesses are currently allowed to be open? CLICK HERE for an up-to-date list from the County of Sonoma.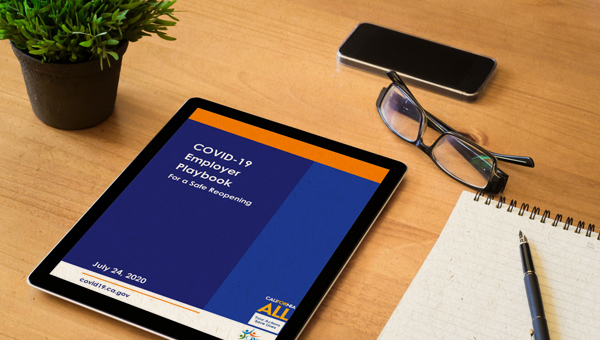 REOPENING RESOURCES
Wondering how to safely reopen your business while being in compliance with State guidelines? Be sure to check out the COVID-19 Employer Playbook from the State of California. CLICK HERE to view.
Appendix A of the County Health Order provides an excellent checklist of steps that must be taken in order to reopen your business, outlining all measures that must be implemented by businesses operating in Sonoma County.
CLICK HERE for Appendix A.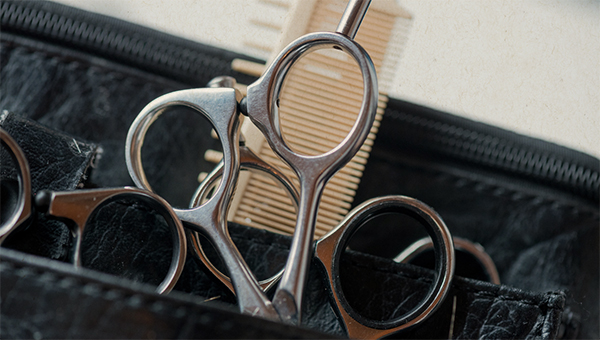 GUIDANCE & SUPPORT FOR PERSONAL SERVICES
Our local personal service providers have been some of those hit hardest by COVID-related closures. We understand the uncertainty (and frustration!) this can create. Please know, we care about your industries and we are here to support you in every way we can.
The State is now allowing personal service providers, such as hair stylists, estheticians, and masseuses, to operate outdoors. We understand this is not typically how these industries would operate so, to support these businesses, the State has published guidance on how to operate outdoors. Click the links below for more information.
Hair Salon & Barbershop Services
The City of Petaluma Free Range program is designed to help businesses establish outdoor operations. For more information, please visit: https://cityofpetaluma.org/petaluma-free-range/
The City's Economic Development team is here to answer questions and help you navigate these unusual circumstances. Please contact us anytime: [email protected]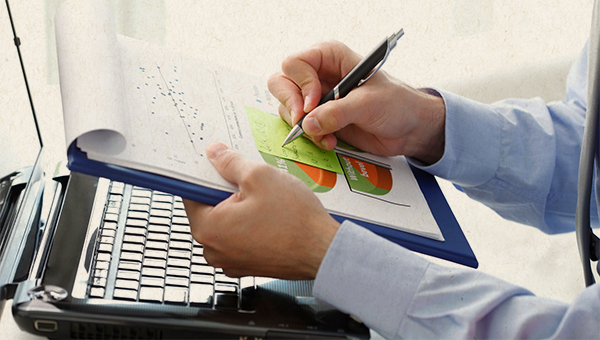 FREE BUSINESS ADVISING PROGRAM FROM THE SBDC
Are you looking for ways for your business to adapt to today's landscape? The Small Business Development Center (SBDC) is now offering their Rx for Business service free of charge! You'll be paired with a Business Advisor who will perform an intensive analysis of your business operations, including:
Online operations assessment, including your website, social media, online visibility, etc.
Financial assessment
Strategic planning support to help you determine opportunities (to pivot your business model, identify additional sales avenues, etc.)
If you are interested in learning more about this service, please call the local SBDC office: 707-595-0060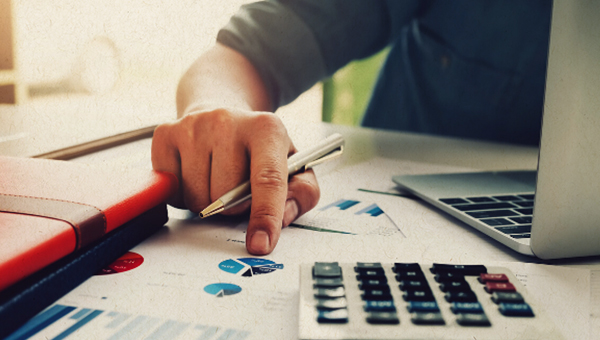 FEDERAL & LOCAL RELIEF PROGRAMS FOR BUSINESS
Small Business Loans from the City of Petaluma
The City of Petaluma is offering interest-free business loans of up to $15,000. CLICK HERE for more information.
Payroll Protection Plan
The SBA has extended the deadline to apply for the Payroll Protection Program (PPP) to August 8! This extension, coupled with other changes that went into effect in June, may make PPP a good option for your business if you haven't already applied. CLICK HERE to learn more about the program.
EIDL & EIDL Advanced
The US Small Business Administration (SBA) has reopened the Economic Injury Disaster Loan (EIDL) and EIDL Advanced program portal to all eligible applicants experiencing economic impacts due to COVID-19. CLICK HERE to learn more about these loans.
Pandemic Unemployment Assistance
Funded by the Federal CARES Act, this State program provides unemployment benefits to independent contractors, gig workers, and other individuals who otherwise would not qualify for unemployment. CLICK HERE for more information.