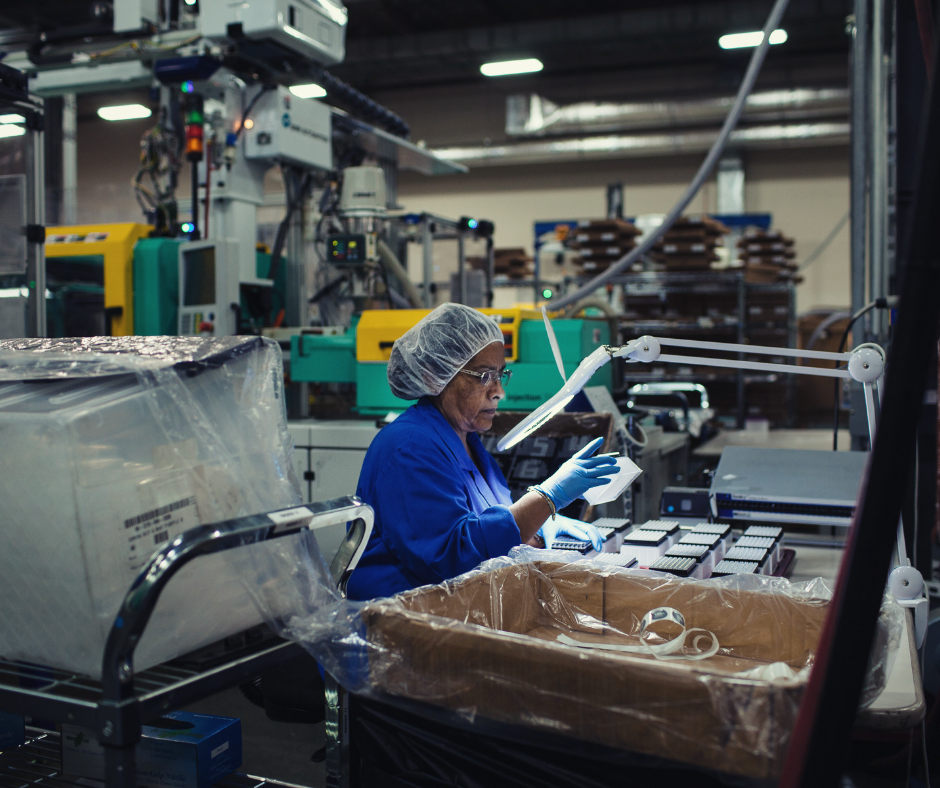 Good Evening, Petaluma Business Owners 
We have made it to the next (and hopefully next to last) phase of this pandemic. Businesses are open with no restrictions and masks are needed in for far fewer situations.  
We are so proud of how the business community has stood together during last year's tough times. Whether you had to ramp up, pare down, or pivot, you tackled those challenges with grace and creativity.  
There's still work to do, we know. Just remember, as you bring employees back, adjust to changes in customer needs, and navigate a supply chain that still is far from normal — the City and your fellow business leaders are here to help. 
So, let's get to work! Please take a few moments to review the updates and resources below. Feel free to reach out to us directly ([email protected] or 707-778-4484 ) with questions, concerns, or to share ideas on how we can continue to help our beloved business community as we move along the path to recovery. 
We look forward to seeing or speaking with you soon! 
DROUGHT RESTRICTIONS  
On Monday, June 21st, City Council implemented Stage 3 of the City's 2020 Water Shortage Contingency Plan, which includes water use restrictions aimed at reducing the City's water usage by 25%. More info here. 
In addition to restrictions that apply to everyone, some Stage 3 restrictions apply specifically to restaurants, hotels, water haulers, and contractors, as well as any business with a commercial vehicle fleet. Owners of these types of businesses should review the list carefully.  
One area where all businesses can really make a difference is landscape watering. This is where up to half of our water goes during the summer — YIKES!  
Everyone must follow the Stage 3 restrictions on WHEN to water (see chart here). Yet commercial property owners/managers, as well as landscape contractors, can really make a difference by implementing better landscape management practices over the next few months. Please — make sure your irrigation system is working properly by checking sprinkler heads and drip irrigation parts on a regular basis. Consider swapping out turf for drought tolerant plants — we can help — or letting turf go dry this summer.  
Commercial tenants can do their part by letting property owners and managers know that you support water conservation efforts.  
Petaluma businesses have led the way in reducing water consumption in the past. Our business community must be at the forefront of change this time around, too. We can do this!  
Click HERE to learn about our Mulch Madness program for commercial and residential properties.  
Click HERE for business water-saving strategies and rebate information from Sonoma Water (https://www.savingwaterpartnership.org/regional-programs/business/). 
Click HERE to request free pre-rinse spray valves for commercial kitchens, provided by the City of Petaluma.  
Get help from the City's water conservation team: Call (707) 778-4507 or send email to [email protected]. 
FREE RANGE PERMITTING PROGRAM UPDATE 
One bright spot amid last year's COVID restrictions was the City's Free Range temporary outdoor permitting program. Started in late May 2021, Free Range was a way for the City to help businesses stay alive by setting up outdoors (safely and quickly) when indoor operations were restricted.  
Free Range permits were issued to 58 businesses, including restaurants, hair stylists, nail salons, and fitness operators. The program evolved over the course of the year, with the addition of City-funded traffic barriers and tents, the closure of Water Street, parking spaces to accommodate pick-up/delivery options, and built out "parklets" funded by business owners and grants.  
The Free Range set ups–especially at restaurants–have been a huge hit with the community. So much so that the City is exploring whether to extend the program past its October 31, 2021, end date.  
CELEBRATING PETALUMA MANUFACTURERS
Manufacturing is an important part of our local economy. The products made within the city limits include everything from cookies to synthetic DNA (yes, there is such a thing), and it's this diversity that keeps the overall sector strong despite the inevitable economic ups and downs. 
Leadership and innovation are two other factors that play into Petaluma's manufacturing strength. Not only do our companies create excellent products, they do so in ways that provide support to employees and protect the health of the planet.  
Two examples of outstanding Petaluma businesses are Labcon, which makes products for medical testing, and Biotic, which makes fermented probiotic beverages. 
Labcon is an earth champion, with drought-tolerant landscaping and solar panels installed at its Petaluma location, as well as a manufacturing process fine-tuned to use less water and keep waste out of the landfill. Over the years, the company has created a family-like atmosphere among its 200+ employees, and this was a vital part of its ability to meet the nonstop demand for its products during the COVID crisis.  
Click HERE and HERE to watch videos about Labcon's operation and commitment to the environment. 
Sustainability and employee support are also important to Biotic, which became a certified B Corp last fall. It uses 100% organic ingredients, the majority of which are grown in California. Biotic has a growing farm-direct sourcing program to support regenerative agriculture and all food waste goes back to local farms. It's powered by renewable energy from Sonoma Clean Power, uses all domestically made packaging and is committed to being Net Carbon Zero by 2030. As a favorite lunchtime grab-n-go beverage, Biotic's sales took a big hit during COVID. Rather than cut wages and furlough his workforce, CEO Adam Johnston raised wages and kept people on, using the time to cross-train and launch a full rebrand which is paying off with sales velocities up 30% across all accounts since the start of the year.  
 Click HERE and HERE to learn about Biotic. 
WHAT'S ALL THAT ROAD WORK  DOWNTOWN?
The Americans with Disabilities Act (ADA) curb ramp work has been completed in the downtown area providing safe passageways for wheelchairs and strollers.
Over the summer, as part of our citywide Pavement Restoration project, Western Avenue will be receiving slurry seal from Petaluma Boulevard to Liberty. Slurry seals provide a smooth surface and help to protect the underlying pavement, minimizing the need for larger scale roadwork in the future. While the work is being done, parking and traffic may be impacted.  
We expect this work to take place over a few days. Affected businesses on Western Avenue will receive written notice 72 hours before the work starts, and signs will be placed on the street to alert the wider community.  CLICK HERE To learn more about our Pavement Restoration project. 
Thank you for your patience as we work to make our roads smoother and safer for our community!