Good Evening, Petaluma –
It's Tuesday, once again, and that means we have some important information to share with our local business community. Over the past few months, we have been working closely with business owners, answering questions and connecting them with resources. Reopening is becoming a reality for more shops and service providers, so we're dedicating tonight's email to answering some of the questions we hear most often.
While this evening's email is geared to business, we feel this Q&A can be helpful to our larger community, as well. Some of the extra measures businesses must take at this time will shape the way you experience shopping, dining, getting your hair done, etc. We hope the information below will provide some insight into why things aren't quite as they were prior to COVID-19. Please remember, these measures are in place to keep employers, employees, and customers safe.
Please read, share with your network, and join us back here tomorrow for our next Community Update!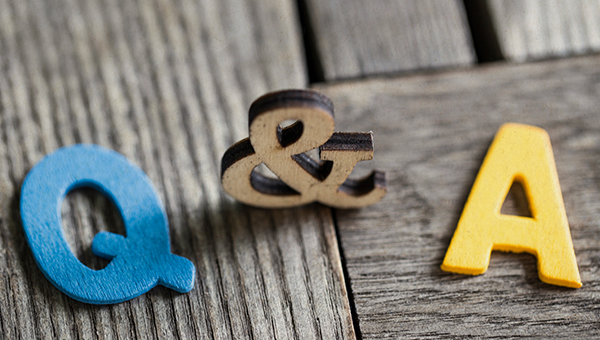 DOES THIS UPDATED HEALTH ORDER MEAN THINGS ARE GOING BACK TO NORMAL?
No. Though we are regaining some sense of normalcy, things are not going back to the way they were before the pandemic began. The recent County of Sonoma Health Order sums it up: "The virus is not contained. There is still a clear and present danger to the community by its continued transmission. This is especially true for indoor activities, when individuals are at close quarters, interacting with greater numbers of people, and/or are interacting with non-household members for longer durations."
CLICK HERE to read the full update to the Health Order.
WHICH BUSINESSES ARE ALLOWED TO BE OPEN AT THIS TIME?
CLICK HERE for a list of businesses that are currently allowed to be open, those that can be open in a limited capacity, and those that cannot be open at this time.
We understand not all businesses fall into a specific category. If you have questions about your business, please contact us and we can walk you through the details: [email protected]
DO I HAVE TO FOLLOW THE BEST PRACTICES/GUIDANCE FOR BUSINESSES SET BY THE COUNTY AND STATE OR ARE THEY SUGGESTIONS?
You, as a business owner, are responsible for and can be held liable for the safety of your customers and employees. For this reason, it is important to follow the guidance set by the County and State for your specific industry.
Again, let's look at the County's latest Health Order: "As detailed in this Order, while a given activity may be one that is now conditionally allowed, each activity is subject to the requirements for social distancing, hygiene, and face covering, as well as any specific protocols or business-specific guidance. It is up to the business owners, organizers and participants in any given activity to understand and follow the public health guidance that apply to that activity for the protection of employees, customers, and the public, and to cooperate with public health enforcement and disease control unit/contact tracers to help limit the spread of the virus."
CLICK HERE to read the full Order.
DO I NEED TO TRACK AND MONITOR MY EMPLOYEE'S HEALTH? HOW DO I DO THIS?
The County of Sonoma requires every business to track and monitor employee health. There's even an app – called SoCo COVID-19 Check – to assist business owners in doing this.
At present, reporting health data to county authorities is not mandatory. Once the app is fully available, employers will be provided seven days' notice before reporting will be required.
CLICK HERE for information on the SoCo COVID-19 Check app.
If the employer prefers to collect employee health statistics using another tool, the County will be providing a method to report the summary statistics to Public Health.
IS THE CITY OF PETALUMA OFFERING ANY ASSISTANCE TO SUPPORT BUSINESSES DURING THIS TIME?
Yes! Since the start of the pandemic, we at the City have been working closely with our businesses to prepare for recovery and reopening.
In addition to providing daily support, guidance, and resources to our businesses as they navigate this crisis, some of our efforts have included:
Worked behind-the-scenes with our County colleagues to develop best management practices, by industry, for reopening safely
Provided weekly business update communications with links to resources
Launched ShopPetaluma.com to help support local merchants reliant on storefronts
Hosted weekly webinars to help businesses navigate our "new normal" – topics so far have included how to use Instagram and how to take product photos
Contacted over 1,000 businesses to provide personalized assistance
Established a Small Business Sustainability Loan program
Launched Petaluma Free Range, a program designed to expedite permitting for outdoor activities
To explore additional business resources, please visit: https://cityofpetaluma.org/departments/coronavirus-news-updates/
Tired of reading through websites and want to speak with an actual person? We can help with that! Please fill out our Business Help Request form and a member of our staff will reach out to you directly to discuss your unique questions and concerns: https://cityofpetaluma.org/business-ideas/
Another great resource for business owners is the Small Business Development Center (SBDC). The SBDC provides information and one-on-one business advising services at no cost! Check them out today: https://www.napasonomasbdc.org/
WHAT IF SOMEONE COMES INTO MY BUSINESS NOT WEARING A MASK?
From the County of Sonoma: Every business has the right to refuse service to someone who isn't wearing a facial covering, although you're not required to by the Order. Keep in mind, there is a small percentage of the community who can't wear facial coverings due to a health condition. Make sure to check in with people who aren't wearing a facial covering.
WHAT STAGE OF THE STATE'S PLAN ARE WE IN NOW? WHEN WILL WE MOVE TO THE NEXT STAGE AND WHAT WILL THAT MEAN FOR US?
We are currently in Stage 2 of the State's reopening plan. You may be hearing that other counties will move to Stage 3 as early as Friday, June 12. The County of Sonoma will not move to Stage 3 at that time due to local health data, but will look at a move to Stage 3 on June 22 if the health data supports that move.
Below are businesses that will be permitted to open in Stage 3 – these businesses are NOT allowed to be open in Sonoma County at this time.
Campgrounds, RV Parks, and Outdoor Recreation
Hotels
Non-spectator Professional sports
Cardrooms, Satellite Wagering Facilities and Racetracks
Museums, Galleries, Zoos and Aquariums
Fitness Facilities
Music, Film and Television Production
Restaurants, Bars and Wineries
Family Entertainment
For more information on when we will move to Stage 3, please CLICK HERE.
HOW CAN I PREPARE TO REOPEN MY BUSINESS?
We recommend you download the Business Mitigation checklist from the SocoLaunch website and begin working on the steps listed. Business Mitigation checklist.
Please, continue to check for industry-specific information by scrolling down the SocoLaunch homepage, then navigating to the Business Mitigation Checklist for your industry. You can also check in with industry groups you belong to.
CLICK HERE to visit SocoLaunch.
WHO IS MAKING THE REOPENING DECISIONS? WHAT IS THE ROLE OF THE CITY OF PETALUMA?