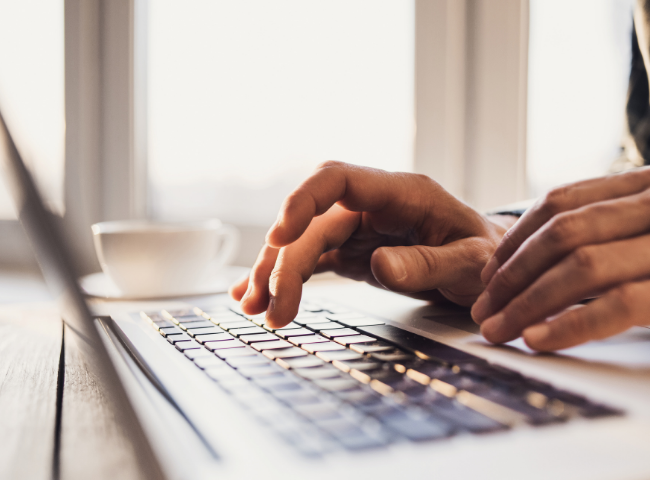 Hello Petaluma Business Community –
We are encouraged to see business picking up around town as more members of our community get vaccinated and restrictions begin to ease. We'd like to take a moment to give major kudos to each of you for your perseverance and creativity during this unprecedented time. Making it through the past year was no small feat, and we are so proud of each of you for your strength and resourcefulness. Petaluma would truly not be the special place it is without you.
Below you will find information regarding resources, relief programs, and more. We look forward to working together to get our economy thriving again.
If you have questions, concerns, or would like to learn more about specific programs, please contact us directly: [email protected].
Economic Development – Here to Help
Petaluma is joining the Economic Development Board (EDB) and neighboring cities in celebrating Sonoma County Economic Development Week, May 3-7.
Economic Development means different things to different people. In Petaluma, it means helping businesses (and other entities, such as nonprofits) start, connect, and grow in ways that benefit the entire community. Here are a few things the City's Economic Development staff (Ingrid Alverde, Director, and Nancy Sands, Specialist) do to achieve this goal:
Help businesses find locations and navigate the permit process;
Advocate for business when the City is considering new rules or fees;
Connect businesses with business advisors from the Small Business Development Center and workforce support from JobLink;
Market Petaluma to attract new businesses and qualified workers;
Manage special programs, such as Free Range and Fair Wage Petaluma, to support business recovery and resiliency.
It takes a team to keep our economy thriving. That's why Ingrid and Nancy work closely with staff from other City departments as well as with organizations such as the Downtown Association, Visitor Program, Business Improvement Districts, Chamber of Commerce, and the County EDB.
Want to learn more about who we are and what we do?
Send email to [email protected] to set up a phone call or Zoom meeting.
Click HERE to check out the Economic Development Week events sponsored by the County EDB.
Relief Programs Update
The economic recovery has started. Be sure to take advantage of available relief programs that can help you bounce back more quickly.
Restaurant Revitalization Fund (RFF)
Applications are now being accepted for Restaurant Revitalization Fund (RRF) grants, which will provide funding to help restaurants and other food/beverage retail establishments keep their doors open. Recipients are not required to repay the funding as long as funds are used for eligible uses no later than March 11, 2023.
Don't let the name fool you: many types of food/beverage establishments are eligible including restaurants and food trucks; caterers; bakeries; bars and taverns; breweries, wineries, and distilleries; brewpubs and tasting rooms; and inns.
Click Here for more info in English
Click Here for information in Spanish
Paycheck Protection Plan
The PPP loan program has been extended.  Applications are being accepted until May 31, 2021, subject to availability of funding. For more information and all PPP updates, click HERE.
State & Federal Tax Credits
The State of California and the Federal government are offering COVID-related tax credits to businesses. For example, some PPP monies are exempt from state and federal taxes. In addition, many expenses paid with PPP money are tax deductible.
Get more info:
IRS.gov
CA  COVD relief page
Zero Waste: Save Money, Help the Planet
Petaluma has committed to becoming a carbon neutral city by the year 2030.  It's a big goal, and Petaluma's business community will play an important role in helping us achieve it.
Wondering what in the world "carbon neutral" is? Learn more HERE.
One way businesses can help is by reducing the waste they generate. Zero Waste is easier than you might think and it is a good way to save money. Compost service is free of charge for all commercial customers, so the more waste you put in the compost bin, the more money you'll save on your trash bill.
New City and State rules make it more important than ever to adopt a Zero Waste model. Recology's local Waste Zero Team can help you understand and meet these requirements, while saving money at the same time.
Depending on the type of business or residential property, Recology's Zero Waste team will:
Conduct an on-site visit and provide tailored recommendations to help businesses reduce waste and save money
Conduct an audit of the waste stream to determine waste diversion opportunities
Customize service options and equipment to meet business needs
Provide signage, flyers, stickers, and training
To learn more, contact Lisa Moore, Recology Zero Waste Specialist,  707.322.2209 | [email protected].
Water Restrictions Start
In response to the current drought conditions, the City has enacted Stage 1 of its Water Shortage contingency plan. This stage is designed to help save water through voluntary conservation efforts from our community coupled with mandatory water use restrictions. These include:
Voluntary 20% citywide reduction in water usage.
Water served in restaurants on request only.
No use of potable water (water safe for drinking) for washing down pavement, except for health and safety purposes including sanitation.
Irrigate landscape between the hours of 8pm and 6am.
Water users are reminded to fix leaks and eliminate water waste (this step is required even when we are not in a drought, per Petaluma Municipal Code)
These are small adjustments, and most of us are familiar with them from prior water-saving years.
Over the past decade, Petaluma businesses have led the way in reducing water consumption. Thirsty lawns at business parks were converted to beautiful drought tolerant gardens that need very little water and provide food and shelter for birds and butterflies. Water-intensive businesses, such as food and beverage manufacturers, installed systems to make their water use more efficient. Old bathroom fixtures and toilets were swapped out for new models that require less water while still doing their job.
Our business community must be at the forefront of change this time around, too. We can do this!
GET HEALTHY WITH US!
Our Parks and Recreation Department, in partnership with the Petaluma Health Care District, is excited to present "May Your Health Move Forward: Petaluma Walking Day Reimagined", an interactive virtual event that will take place during the month of May.
Community members will be invited to participate in a series of fun-filled health and wellness activities, including fitness challenges, healthy recipes and meal prep plans, park-based scavenger hunts, and a whole lot more.
This would be a great campaign to add to your business wellness program!