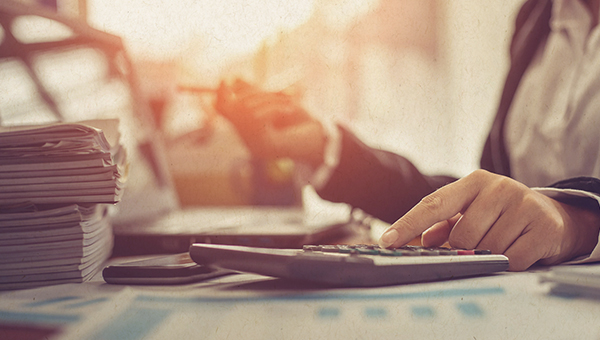 LET'S GET TO RED!
Earlier this month the State announced a new plan for managing COVID-19 transmission, called the Blueprint for Safety. Under the new system, every county in California is assigned to one of four color-coded tiers based on the number of new COVID-19 cases from the previous three weeks. Restrictions on business and social activities are tightened or loosened depending on which tier a county is in.
Many Bay Area counties, including Sonoma, Napa, and Marin, started in the most restrictive, "purple" tier. This week, several of these counties (including Napa and Marin) moved to the red tier, which has fewer restrictions.
Unfortunately, high transmission rates in Sonoma County are keeping us in the purple tier. This is frustrating for everyone and hard on businesses. Most of the County's COVID-19 cases have been outside Petaluma, and it feels unfair to some that our economy remains restricted when we are not a county "hotspot" for COVID-19.
The good news is, across the County we are making progress. The County Health Department is getting help from the State so that it can do more education and early intervention where transmission rates are high. Local industry groups are contributing to this effort, with special campaigns aimed at workers and business owners. Individual businesses are doing their part, too, by going above and beyond state health guidance and federal leave requirements, so that workers stay safe on the job and stay home if they've been exposed or are feeling ill.
It is important to remember that Petaluma is not an island. There is a lot of movement among people in the County, especially when it comes to those who work here but live elsewhere (or vice versa). That's why it is crucial that everyone follow COVID-safe practices, such as masking and social distancing, at work and in their social activities.
The restrictions are wearing us down financially and economically. So let's redouble our efforts and get to red!
CLICK HERE FOR MORE INFO ABOUT STATE'S TIER SYSTEM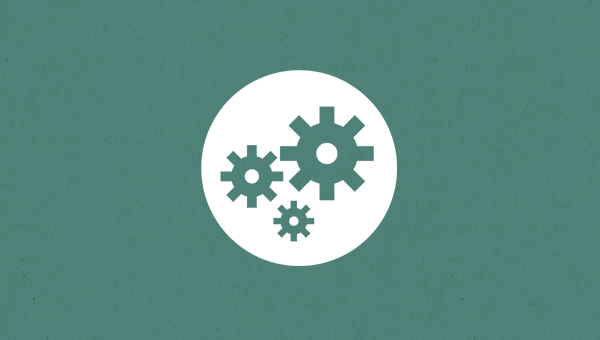 WEEKLY UPDATES WITH DR. MASE
Sonoma County Health Officer, Dr. Sundari Mase, will provide an online community briefing regarding COVID-19 in Sonoma County on Wednesdays at 3:30 p.m. The briefings will be followed by a question and answer session for the media and general public.
CLICK HERE FOR INFO ABOUT COUNTY HEALTH UPDATES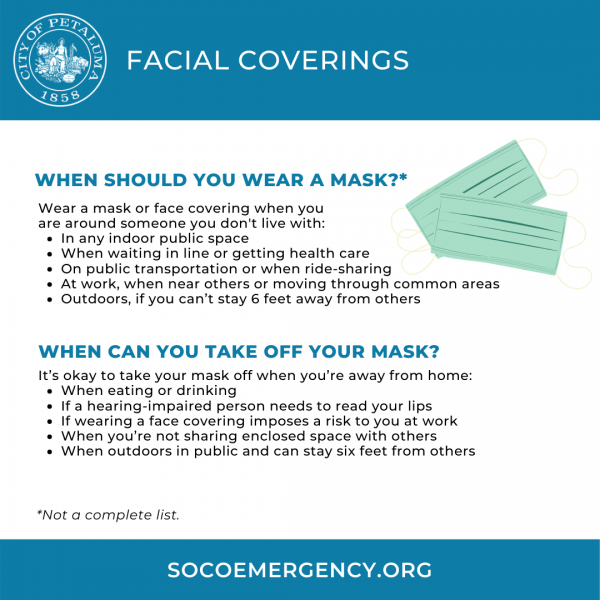 MASKING GUIDANCE
Among the questions we fielded this week was this one from a landscaping company: do workers need to wear masks when they are outside?
The business owners had received complaints from customers about its workers not wearing masks outdoors, yet the workers were concerned that in certain, more dangerous aspects of their work, the masks posed a safety threat. The owners had contacted CAL-OSHA but still felt uncertain.
This was a good reminder of two things: 1) there is still confusion around masking; and 2) customers are judging your business based on what they believe the rules are.
Sonoma County follows the masking rules set by the State. Most of these rules apply to everyone all the time, but there are also some differences related to industry and certain situations. The State's masking rules are on its COVID-19 web page as well as in industry-specific guidance documents that have been developed with CAL-OSHA.
Masking is part of Appendix A, the checklist of COVID-19-related requirements businesses must address before reopening. Businesses that fail to follow the rules are subject to fines up to $10,000 under a County enforcement ordinance. So it's in a business's best interest — as well as in the interest of public health–to understand the rules and make sure they are followed by employees and customers.
Speaking of customers: your business will likely encounter some customers who do not want to follow the rules and others who are ready to report you for masking violations, whether perceived or actual. Negative reviews might follow in either case. There is no easy fix for this, but proactive communications with customers can help you avoid complaints and build trust. This is especially true for service-related businesses, like landscaping, where social distancing is a necessary and acceptable alternative to masking in some situations. Use signage, flyers, and conversations to let your customers know what to expect and where to express concerns.
More info at:
StateMasking FAQs
State Industry Guidance
County Appendix A & Business Mitigation Program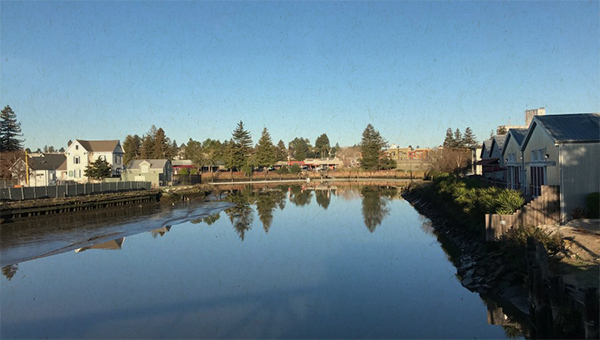 DREDGING CONTINUES
The Petaluma River Dredging project is progressing on schedule. Dredging of the area south of Shollenberger wrapped us last week, and now the pumps are making their way north. Work on the area from the Marina to the Turning Basin will start September 26, followed by a focus on the Turning Basin from October 11-21.
What to expect:
Project runs August 31 – November 1*
Work will happen 24 HOURS A DAY, 7 DAYS A WEEK
Increased noise is possible for those who live /work near the river
Traffic delays on D Street due to bridge opening/closing (estimated Oct 10 – 21)
Shollenberger Park CLOSED and river access LIMITED through November 1
Questions? Contact Jonathan Sanglerat: [email protected]
CLICK HERE to learn more.
Thank you for your patience as we work to restore full use of our beloved river!
*This is a US Army Corps of Engineers project. The City does not manage the process or hours of operation.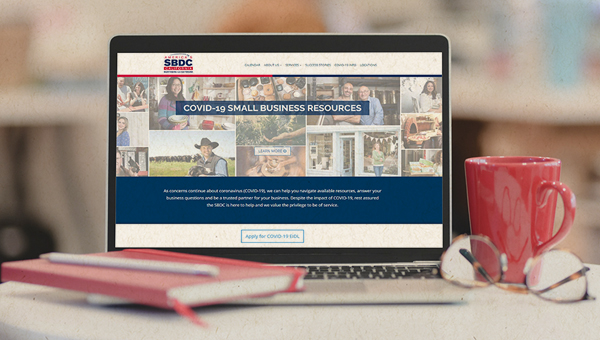 REMEMBER – HELP IS AVAILABLE FOR YOUR BUSINESS!
There are many resources available to help you navigate this unusual time and the decisions you will be faced with. Please reach out to us at the City or the folks at the Small Business Development Center for one-on-one strategizing and support.
City of Petaluma Economic Development
Nancy Sands, Economic Development Specialist – 707-778-4484
Napa Sonoma Small Business Development Center
(707) 595-0060 – Santa Rosa Office
(707) 256-7250 – Napa Office

SMALL BUSINESS LOANS FROM THE CITY OF PETALUMA
A Small Business Loan program has been established by the City of Petaluma in partnership with Exchange Bank in response to the unprecedented economic impact of COVID-19. These interest-free loans are a great way to set your business up to thrive in our "new normal" with things like an e-commerce site, safety equipment, etc.
Preliminarily, loans are offered in amounts of up to $15,000 depending on the size of your business.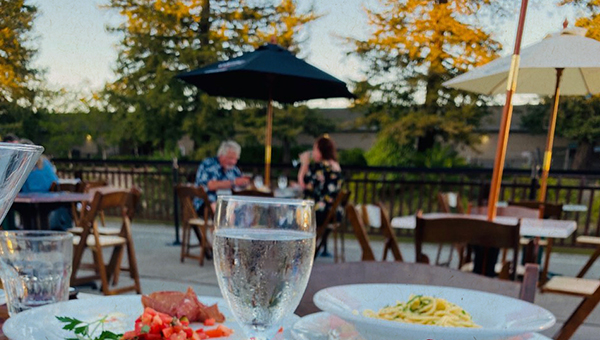 REMINDER TO SUPPORT LOCAL RESTAURANTS
COVID-19 restrictions and the recent wildfires have challenged most local restaurants. With indoor dining closed, business is down considerably. This is despite creative solutions like special menus and outdoor dining. The bottom line is that our amazing restaurants need your support! Ways to help include dining out more often, ordering meals for staff onsite, and buying gift certificates so that staff working remotely can enjoy a taste of Petaluma at their convenience.
Most Petaluma restaurants are active on social media, so you can keep up with daily specials and other changes. Be forewarned: the photos of delicious food will get your mouth watering and stomach growling!
Go to ShopPetaluma.com for Petaluma restaurant listings.