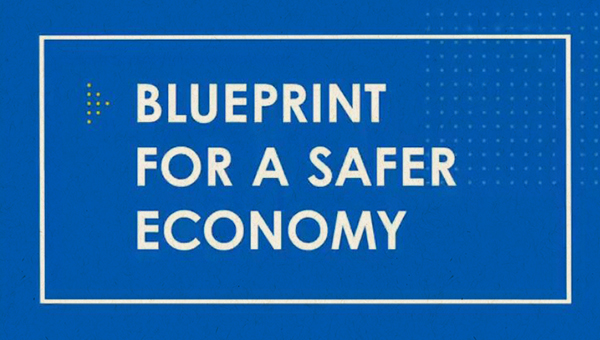 Good Evening, Petaluma Business Community –
Throughout the health crisis, the City's goal has been to provide our business community with helpful information, resources, and one-on-one assistance. In June we began sending out weekly business-focused updates in addition to our weekly Community Updates. Starting with this newsletter, we'll be sending the business-focused updates every other week and in a slightly shorter format. You'll continue to receive the Community Updates each week.
We are here to support you! If you need assistance, have a question, or just want to brainstorm on ways to improve your business, please reach out to us at [email protected].
Today's newsletter provides info about
The State's new COVID-19 plan, Blueprint for a Safer Economy
COVID-19 Safety at the Workplace
Small Business Help from the Napa Sonoma SBDC
Downtown Streets Team, a new resource for businesses and the homeless
City efforts around climate change
Free Range update – permits extended through October 31, 2020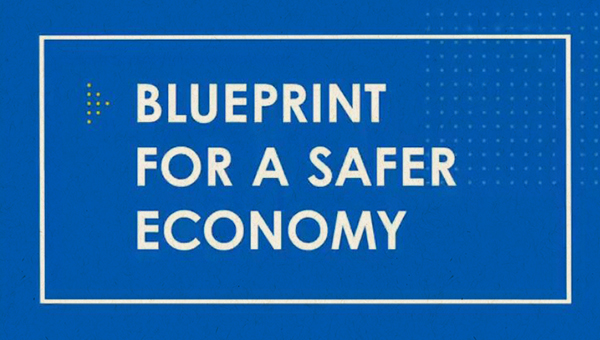 NEW REOPENING PLAN FROM THE STATE
You may have heard that hair salons and malls are now allowed to operate indoors in Sonoma County. This change is a result of a new State plan for managing COVID-19 transmission and determining allowable activities, county by county.
This new plan, called the Blueprint for a Safer Economy, is different from the previous plan in that it moves counties through the reopening process using stricter criteria and a color-coded tiered system. Other changes include modifications to some of the industry guidelines and a few businesses (like hair salons) opening sooner than expected.
Sonoma County is in the Purple Tier for Widespread. This is the is the most restrictive of the four tiers. The following has changed:
Hair salons/barber shops can operate indoors with modifications.
Indoor shopping malls may open at 25% capacity. Food courts and common areas remain closed.
Retail stores (clothing, books, jewelry, etc.) may open at a maximum 25% capacity with modifications
Grocery stores may open at a maximum of 50%
Despite these changes, the Blueprint is more of a next step in an evolving plan rather than a major departure from what we've been doing for the past few months. The Governor's office calls it a plan for "living with COVID-19 for the long haul." So expect to wear your mask, keep your distance, and limit your interactions with people outside your household for the months ahead.
More info at:
Blueprint For a Safer Economy Web page
Department of Public Health Blueprint Explanation

Photo credit: Crissy Pascual/Argus-Courier staff
REDUCE THE SPREAD OF COVID-19 AT YOUR BUSINESS
The launch of the new Blueprint makes this a good time to make sure your business is meeting County and State requirements related to COVID-19.  Remember, the faster we lower transmission rates, the faster Sonoma County will be able to reopen more of its economy. Many of our Petaluma businesses—especially in the personal services sector—remain closed because our transmission rates are too high. So please do your part to implement and reinforce these important business practices.
The Sonoma County Health Officer requires all businesses to create a Social Distancing Protocol & COVID-19 Site-Specific Protection Plan to mitigate the spread of COVID-19 and keep businesses open. Here is how you can get started:
Review State requirements and guidance for your industry.
Create a plan following Appendix A of Health Order C-19-15.
Self-certify your business with Sonoma Safe.
Review and distribute the plan with employees.
Post your Appendix A plan and your self-certification certificate in your business where it is accessible to the public and employees.
CLICK HERE for COVID-19 flyers and handouts to post at your business.

FREE BUSINESS ADVISING SERVICES
The Napa Sonoma Small Business Development Center (SBDC) continues to be an excellent resource for Petaluma businesses. The SBDC offers webinars on a wide variety of topics, one-to-one business advising, and workshops to help you take the next step in your business. Most of these services are offered at no charge. Our local SBDC advisers are highly skilled and can help you with:
Federal relief programs – PPP and EIDL
Loans and grant opportunities
Online Marketing
Rethinking your business in the COVID-19 era
Organizing your financials
CLICK HERE to learn more.

Assistance for Childcare Providers & Parents
Working families are being hit hard by changes to childcare and school options related to COVID-19 restrictions. Childcare and preschool providers are also struggling, not only with the economics of running a business but also with the emotional toll COVID restrictions are having on teachers and families.
The City is exploring ways to provide support in this important area. Please contact us if you are a provider who needs assistance or a business whose workers are having childcare-related challenges. We would love to start a conversation and help you find solutions.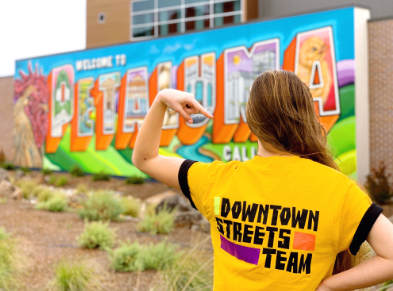 Homeless Outreach + Business Support
In addition to working with our partners at COTS, the City is also working with the Downtown Streets Team (DST), to help address issues related to homelessness in Petaluma. DST is a program through which volunteers who are homeless, or at risk of becoming homeless, work to beautify our community in exchange for gift cards to help with basic needs and access to employment and case management services to support them in achieving their goals.
Please contact DST if your business has homeless-related concerns, whether in general or in response to a specific event. The DST director, Karen Strolia, and program manager, Tatiana Mora Liautaud, will work with you to understand the situation and then come up with plan that might include clean-up, outreach, and/or help from other resources.
For general help, please contact Tatiana at [email protected].
For help with the cleanup of a specific incident, please call (415) 636-1459 between 7:00 a.m. and 9:00 p.m.
CLICK HERE to learn more about Downtown Streets Team and their mission.
CLICK HERE to watch a video about Downtown Streets Team.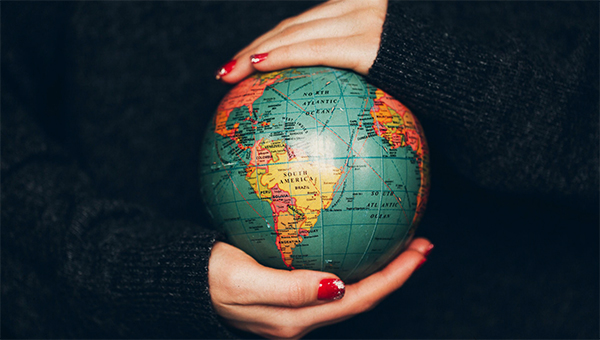 HOW WILL CLIMATE CHANGE AFFECT YOUR BUSINESS?
The current COVID-19 crisis has demonstrated how natural disasters can devastatingly disrupt our businesses, our operations, and our lives. Climate scientists and other experts warn us that even with reductions to heat-trapping pollution, we may not be able to avoid future extreme weather caused by decades of fossil fuel use.
With that in mind, the City of Petaluma's Climate Action Commission (CAC) would like to know how much you and your colleagues are thinking about and planning for Climate Change. The CAC would like this opportunity to be a first step towards an ongoing conversation and relationship surrounding climate change and your business. They have prepared a short survey to hear your thoughts and priorities on what we can do locally to prepare and protect our community from the coming changes. Please visit this website to take the short survey, and please encourage your colleagues to do the same.
You can learn more about the efforts of the CAC here including the Climate Emergency Framework they will be integrating survey responses into.

Photo Credit: Della Fattoria
FREE RANGE UPDATE
The City's popular Free Range permit program is being extended through October 31, 2020. This program helps businesses operate outside in a way that meets the City's safety and accessibility requirements. Current permit holders will have their permit extended automatically. For information about the program or to submit an application, please contact [email protected].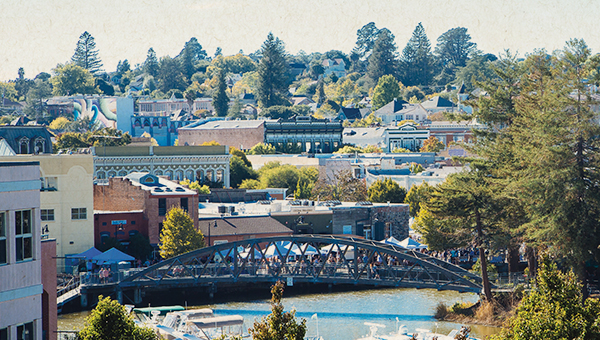 SHARE YOUR INPUT
These emails are designed to bring you the latest news and links to available resources, but we also want to hear from you. If there are other topics that would be helpful to you, please let us know.  Contact us at [email protected].