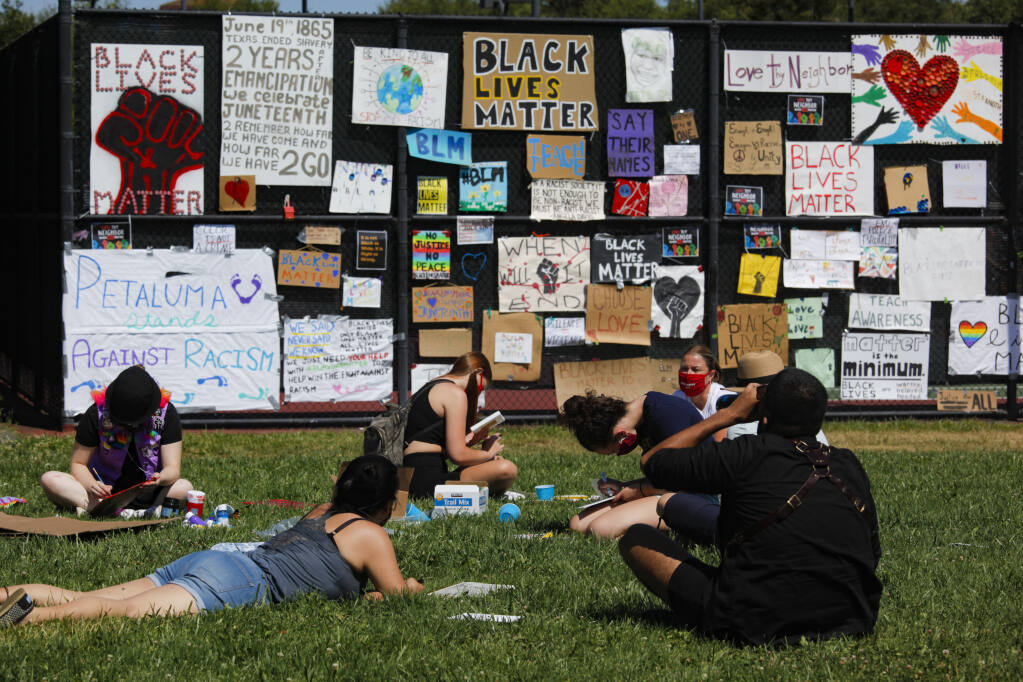 DIVERSITY, EQUITY, & INCLUSION COMMUNITY ADVISORY GROUP UPDATE
The City Council appointed 28 members to the newly formed Ad Hoc Community Advisory Committee (AHCAC). This Committee will study and discuss issues contributing to community members not feeling safe or welcome in Petaluma and develop recommendations to improve diversity, equity, and inclusivity in Petaluma. Those recommendations will then be considered when the City Council reviews citywide and police policies.
The Committee's first meeting will take place on April 20, 2021, at 6:30 pm.  Anyone may attend the zoom meeting.  Visit the City's Meetings page to find the Agenda and get the zoom link to attend the meeting.
Visit https://cityofpetaluma.org/ad-hoc-community-advisory-committee/ for information about the Committee's guiding principles and proposed agenda items.