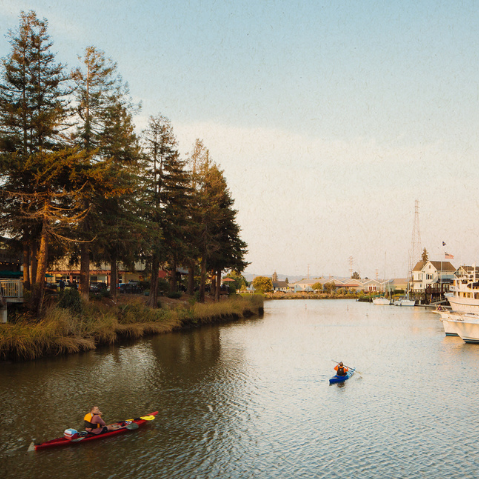 City of Petaluma Adopts Transformational Fiscal Year 22-23 Budget
Petaluma, CA – On May 16, 2022, the Petaluma City Council approved its budget for Fiscal Year 22-23 which will fund all City operations, projects, and programs starting July 1, 2022, through June 30, 2023. This $311 million budget supports the City's goals to improve infrastructure, complete safety improvements, expand recreation opportunities, reduce greenhouse gas emissions, increase diversity, equity, and inclusion, and much more. The City Council also introduced an ordinance to approve the associated appropriations. This ordinance is scheduled to be reviewed by the City Council on June 6, 2022.
While this budget represents hundreds of projects and programs across all City operating budgets, we expect to see several major accomplishments during this upcoming fiscal year such as: 
The first City Councilmembers, elected by districts, will be seated on the Council.

The City will have a new General Plan Housing Element.

The City will have a Climate Action and Adaptation Plan, outlining the necessary steps to achieve the Council's goal of carbon neutrality by 2030.

Community-wide engagement on visioning the future of our fairgrounds property.

The City will have tripled our annual investment in paving and reconstruction—totaling $43 million over 5 years, thanks to Measure U! The City is committed to Safe Streets/Vision Zero, which means more traffic calming in our neighborhoods and many bike and pedestrian improvements.

The Petaluma Community Baseball Field will be completed.

The City will have implemented a Police Department oversight model, including the hiring of an Independent Police Auditor and creation of a Community Public Safety Advisory Body.

60 permanent supportive housing units, ("The Studios at Montero"), will be completed and occupied.

Construction-ready plans will be complete for a new Fire Station & Public Safety facility and for improvements to our existing fire stations and police department facilities. 

 
"This upcoming year will be one of radical transformation through unprecedented and historic investment in our community that will benefit Petalumans for generations to come," said City Manager Peggy Flynn. 
This budget also represents the second full year of Measure U revenues that will be invested in our roads, safety services, and workforce stabilization. Over the past 18 months since the adoption of Measure U, staff have worked diligently to deliver a deficit-free General Fund, a cutting-edge workforce, renewed investment in the City's tremendous capital assets, and of a focus on priority initiatives that our community expects (action on homelessness, climate solutions, public safety innovation, emergency preparedness, etc. to name a few). 
Of the $311M overall budget, $70M represents our Capital Improvement Program (CIP) that includes both long-awaited projects (e.g. North McDowell Boulevard Complete Streets project) as well as "under the radar" projects in many infrastructure categories – airport, storm water, facilities, transit, etc. After decades of disinvestment in City infrastructure, this CIP budget places a renewed emphasis on improving the lives of every Petaluman and investing in our Climate Ready future. 
To review the City budget, visit the website www.cityofpetaluma.org/FY23budget. If you have questions or would like to learn more, contact the City's Finance Director and Deputy City Manager Corey Garberolio.