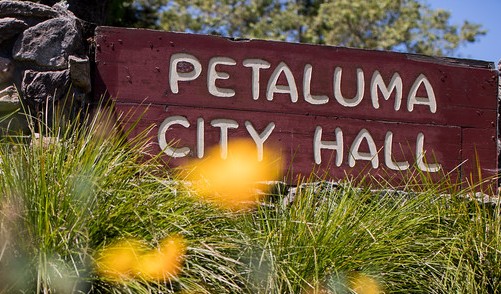 Update – March 12, 2020, 6:30 p.m.
Dear Petaluma Community:
As your City Manager, I want to assure you that the City of Petaluma is working hard to keep our community safe and informed during these uncertain times.
On March 9, 2020, we issued a formal Emergency Proclamation, which allows us to make decisions appropriate to the situation as it evolves and access resources throughout this crisis.
This situation is very fluid and we are working at the guidance of the Centers for Disease Control, the CA Department of Health & Human Services, and Sonoma County health officials. The health and safety of our staff and the community is our highest priority. For our staff who are interacting with the public, as well as for our first responders, a deep cleaning of City facilities has been requested and we are following the appropriate guidelines and procedures for communicable disease response.
At this time, City Hall is open to the public. We are following the most recent guidelines for public gatherings issued by the CA Department of Health & Human Services and may adapt further procedures depending on how this situation evolves.
We will continue to provide all essential and regular services–as long as we are able to do so safely.  We are looking at alternative work options (such as working remotely) and taking extra steps to make sure our employees remain safe while doing their work and interacting with each other and the public.
Much of what we do involves bringing people together in a physical location. To reduce the risk of transmission, we encourage those individuals who are at higher risk for severe illness from COVID-19 to re-consider attending events and meetings that may include more than 10 people (as per State guidelines).
At this time, our City Council meetings are still scheduled to occur.  Those who cannot attend but would still like to participate can provide input beforehand via mail (Petaluma City Hall, 11 English Street, Petaluma, CA 94952) or by email ([email protected] and [email protected]).
All Council meetings are livestreamed on the City's website (cityofpetaluma.org) and are broadcast on Channel 28 (Comcast) or Channel 99 (AT&T). Recordings of all City Council meetings are available at cityofpetaluma.org/meetings.
We are working closely with our County, other agencies, and local nonprofits to provide the Petaluma community resources during this time. We are posting this information on the City's website (English: cityofpetaluma.org/coronavirus or Spanish: cityofpetaluma.org/coronavirusespanol) and on the City's social media channels including Facebook, NextDoor, and Nixle.
For more information or questions, please email [email protected] or call 707-778-4484.
Be assured that we are with you throughout this event, and in true Petaluma spirit, we will get through this together.
Sincerely,

Peggy Flynn
City Manager
City of Petaluma