Commercial Restroom Fixture Replacement Program
Get up to a $260 rebate for each qualifying high-efficiency toilet (HET) and ultra-low flush or waterless urinal you install. The new high-efficiency fixtures must replace older toilets and urinals that are designed to flush 1.6 gallons per flush or more for a toilet and 1 gallon per flush per urinal. This program is available to all City of Petaluma commercial and sewer customers. Rebates are available until program funds are depleted.
How to Participate
Get pre-approved. Before purchasing your new high efficiency fixtures, call the Water Conservation line at (707) 778-4507 to determine eligibility and schedule a FREE pre-qualification visit. Pre-approval must be obtained before you replace your existing fixture(s). An application form will be provided to you during your visit if approved.
Purchase and install your qualifying fixture(s). Ensure that you have a bought a qualifying fixture according to the flush types stated above. Call (707) 778-4507 if you have questions.
Recycle your old fixture(s).  All old toilets and urinals (porcelain) must be recycled at the Petaluma Recycling Center, 315 2nd Street, Petaluma. Please submit your recycling receipt with your rebate application. Hours are Monday through Saturday, 8:00am to 5:00pm. Please remove all hardware, plastic, rubber and seat from the toilet.
Send in your completed application. The original receipt for the new fixture(s), and the original recycling receipt for your old fixture(s) to the address on the application.
Once your application is processed, it may take up to six weeks for your rebate check to arrive. An inspection by a City representative of the newly installed fixture(s) may be necessary before issuance of the rebate check.
Smart Irrigation Controller Rebate
The City of Petaluma is pleased to provide Commercial, Industrial, and Institutional accounts as well as Multi-Family Residential accounts up to a $900 rebate for the purchase of a Smart Irrigation controller.
Smart irrigation controllers utilize local site conditions such as soil moisture, evaporation, plant transpiration, sunlight, temperature, and humidity to calculate how much water should be applied to your landscape. This technology takes the guess work out of programming your irrigation controller. The Smart controller will input the total amount of time to operate each irrigation valve without you or your landscape contractor having to do the work. When the weather gets warm, the Smart controller irrigates more, when the weather cools down, it irrigates less.
Minimum Requirements
Site must have a fully operational in-ground irrigation system operated by an automatic sprinkler timer.
Site must have at least 1,500 square feet of automatically irrigated landscaping.
Site must have at least 500 square feet of well maintained, automatically irrigated turf grass.
Site must be a potable water account of the City of Petaluma.
Property owner must agree to release historical and future water usage data for statistical purposes.
Property owner must agree to an onsite pre and post-installation verification.
Smart Controller must be installed and operational at the installation site for at least two (2) years.
The qualified Smart Controller must have a minimum of 3 years pre-paid signaling fees (for controllers utilizing an operating signal).
Install a rain sensor with the Smart Controller.
Rebate Amount:
Up to 12 active stations: $300.00
13 to 24 active stations: $600.00
25 or more active stations: $900.00
How to Participate:
Confirm eligibility by setting up a pre-installation verification. Call (707) 778-4507.
Read and complete the rebate form. Be sure you understand the requirements.
Purchase and install a qualifying Smart Controller. See below for more details on qualifying controllers. Rebates for irrigation controllers utilizing on-site soil moisture sensors will be issues on a case-by-case basis.
Arrange an onsite post-installation verification by calling (707) 778-4507.
Submit the completed application and a copy of the purchase invoice(s)/receipt(s) to the representative during your verification appointment.
Please allow 6 to 8 weeks for the rebate check to arrive after your verification appointment.
How Does a Smart Controller Qualify for a Rebate?
In order to qualify, the Smart controller must have gone through the Irrigation Associations Smart Water Application Technology (SWAT) testing protocol and obtained a mean average for 6 test zones of 100% in Irrigation Adequacy and a mean average for 6 test zones of 0% in Irrigation Excess. Rebates for irrigation controllers utilizing on-site soil moisture sensors will be issues on a case-by-case basis.
Download the application form HERE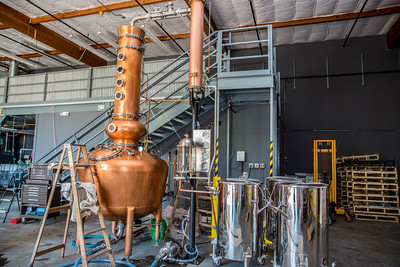 Businesses and other commercial entities can dramatically reduce their water use with water-wise appliances and fixtures. And if you can do these upgrades with a rebate, you'll be saving money, too!
Water Conservation Team