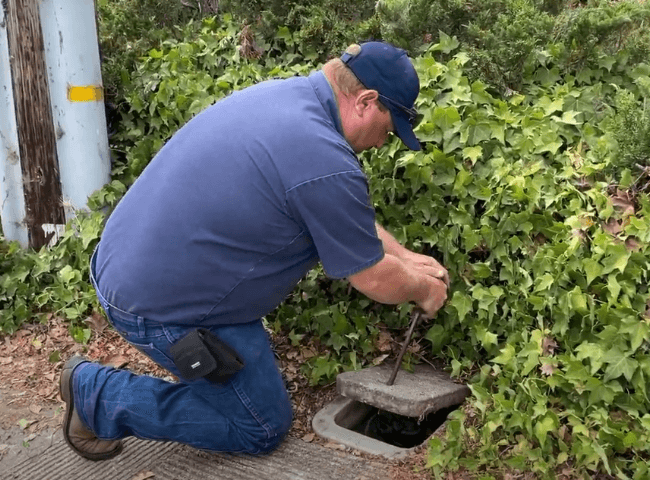 Hello, Petaluma –  
The taste of rain this week has us looking forward to the hills staying green a bit longer this season. While rain is a welcome occurrence, please keep in mind that our region is still experiencing a drought emergency. Please keep up your efforts to conserve water and visit cityofpetaluma.org/savewater for tips, information, and more. 
Below you'll find information on upcoming happenings around town – including the return of the Butter and Egg Days Parade! Please enjoy, share with friends, and have a lovely evening. We'll see you in your inbox next Wednesday. 
GRANT FUNDING AWARDED BY THE CALIFORNIA DEPARTMENT OF WATER RESOURCES (DWR)
Great news, Petaluma! The City of Petaluma was recently awarded grant funding from the DWR 2021 Urban and Multi-benefit Drought Relief Grant Program to move forward with three drought relief projects that will help build our water resiliency.   
A total of $10.86 million in awarded funding will go towards the following three water projects: 
Adobe Road Recycled Water Pipeline Extension Project – $2.9 million

– Pipeline that will extend recycled water to new areas to irrigate vineyard and agricultural parcels.

Aquifer Storage and Recovery Plan – $450,000

– Funding to study the Petaluma Valley Groundwater Basin and surrounding areas for opportunities to store potable water underground for emergency recovery and use during water shortage events.

Advanced Metering Infrastructure (AMI) Project – $7.5 million

– Funding to upgrade all 20,000+ of the City of Petaluma's water meters to AMI technology which will allow customer access to real-time water use data through an engagement portal and enhance the City's water conservation efforts. 

 
We are excited to take the next steps in moving these projects forward!  
BUTTER & EGGS IS BACK!
After a two-year hiatus, the Butter & Egg Days Parade and Festival returns on April 23! 
The festivities start this Saturday, April 16, at noon with Opening Ceremonies at the Petaluma Historical Library and Museum at 20 4th Street. Help us celebrate this year's Good Eggs, Tom and Linda Corbett, and cheer parade Grand Marshal Elece Hempel, Executive Director of Petaluma People Services Center. Then come back downtown next week for the parade and festival on April 23rd. Click HERE for more info and Butter & Egg Days schedule. 
CLIMATE ACTION UPDATE
This week, our Climate Action Commission shared the following: 
Your voice matters: Support and weigh in on SMART public transit! On Wednesday, April 13, at 6:30pm, SMART is offering the first in a series of listening sessions on the future of the rail system. This session will focus on bike and pedestrian path completion. The link to attend and to participate is here.
  
April is Earth Month:  One way to celebrate the Earth while fighting against climate change is to let your dollars do the talking by divesting from fossil fuels (information here). 
Top 10 Solutions to Reverse Climate Change: Paul Hawken and the Project Drawdown experts offers their top 10 solutions here. 
BASSETT UPHAM TEMPORARY MINI TRAFFIC CIRCLE
Big news, Petaluma! This week, our temporary mini traffic circle demonstration is being installed at the intersection of Bassett and Upham Streets. This project is designed to help slow traffic and increase safety for all road users. We are installing the circle temporarily and, over the next 6 months, will gather feedback from the community to determine how the circle is working for the neighborhood.
To learn more and share your feedback, please visit: cityofpetaluma.org/bassettuphamcircle 
JOIN OUR PETALUMA TEAM!
The City of Petaluma is looking for talented people to join our team! Please click the links below for more information about our open positions. CLICK HERE for a full list of career opportunities. 
Associate/Senior Civil Engineer 
Firefighter/Paramedic – Lateral 
Police Officer (Current Academy Attendees & Graduates) 
Public Safety Dispatcher- Entry Level
Public Safety Dispatcher – Lateral
UPCOMING MEETINGS
The City of Petaluma is hard at work for our community. Please check out our upcoming meetings and click on the links below for more information:
April 20, 3:30pm – Tree Advisory Committee
April 20, 5pm – Airport Projects Subcommittee
April 20, 6pm – Recreation, Music and Parks Commission
April 21, 4pm – Airport Operations / Master Plan Subcommittee
April 21, 6:30pm – General Plan Advisory Committee
Check for upcoming meetings, agendas, and how to participate on the City's meeting webpage: https://cityofpetaluma.org/meetings/