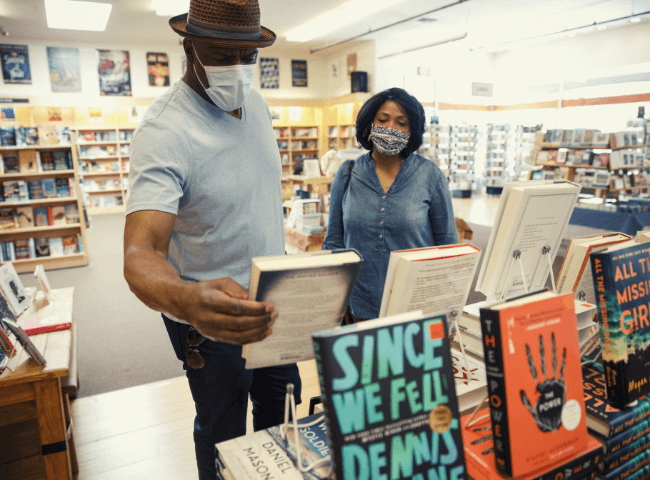 Good Evening, Petaluma –
We hope you are enjoying life in the Orange tier as we continue down the road to reopening. Sunshine and extended daylight seem to be lifting spirits around town, and we are so happy to see some of our local businesses resuming activities that were not permitted for so long. All this, plus widespread vaccination efforts, are making the future look pretty bright!
In this evening's email we'll share big news on vaccine availability, the Johnson & Johnson vaccine, tax day, earthquake preparedness, and more. Please enjoy, share with friends, and have a lovely evening. We'll see you back in your inbox next Wednesday!
COVID-19 UPDATE
Please take a moment to check out these important COVID-19 resources and updates from the County of Sonoma:
New Vaccine Eligibility
On April 15, all residents 16 and older will be eligible for vaccination. The County of Sonoma urges everyone who is eligible and wants to make an appointment to be patient. Learn more HERE.
Remember to Follow These Guidelines After You're Vaccinated
CLICK HERE for recommendations from the Center for Disease Control's (CDC') that can help you make decisions about daily activities after you are fully vaccinated. Please note, these are not intended for healthcare settings.
Johnson & Johnson Vaccine Update
The County of Sonoma has issued a statement in response to the FDA's recommendation to "pause" the administration of the Johnson & Johnson (Janssen) vaccine:
"At the recommendation of the U.S. Food and Drug Administration, the CDC and the California Department of Public Health, Sonoma County has paused further allocation and use of the Johnson & Johnson (Janssen) COVID-19 vaccine while its safety is reviewed by federal authorities. We do not believe this precautionary interruption will have a significant impact on our vaccination efforts here in Sonoma County as, due to production delays on the East Coast, we only received about 400 J&J doses this week…"\
TAX DAY FOR INDIVIDUALS EXTENDED TO MAY 17
The Treasury Department and Internal Revenue Service announced the federal income tax filing due date for individuals for the 2020 tax year will be automatically extended from April 15, 2021, to May 17, 2021. Individual taxpayers can also postpone federal income tax payments for the 2020 tax year due on April 15, 2021, to May 17, 2021, without penalties and interest, regardless of the amount owed.
CLICK HERE to learn more.
EARTHQUAKE PREPAREDNESS
Here in California, earthquakes are a part of life. Check out the links below for some great resources to help you get prepared.
The Earthquake Warning For California systems use science, state-of-the-art ground motion monitoring, as well as new and existing alerting methods to deliver warnings to people via cell phones before the strongest shaking arrives. CLICK HERE to learn more.
Learn about steps to get prepared and what to do during and after earthquakes from the California Office of Emergency Services (Cal OES) and the County of Sonoma below:
CELEBRATE EARTH DAY WITH 350 PETALUMA AND THE PETALUMA ARTS CENTER
Photo Credit: Argus Courier/Petaluma 360
Join 350 Petaluma and the Petaluma Arts Center Saturday April 17 for a youth-focused, outdoor Earth Day event. It's part of the next chapter of the Center's successful outreach program, DEEDS: Art as Action.
Together, both groups hope to raise awareness and inspire climate action in our community. During the event, they will follow all current pandemic protocols to keep participants safe.
CLICK HERE to learn more.
ADULT SOFTBALL RETURNING TO PRINCE PARK IN JUNE
Our Parks and Recreation Department is excited to announce that Adult Softball is returning to Prince Park this June!
Team registration for Petaluma's Summer 2021 Adult Softball League is now open HERE.
Please note that all State and County COVID-19 Health Protocols will be strictly enforced.
For more information, visit the Adult Sports website at teamsideline.com/sites/petaluma/home.
PLEASE CONSIDER DONATING BLOOD TO THOSE IN NEED
Vitalant Blood Donation (formerly Blood Bank of the Redwoods) will be holding a blood drive April 14 and 15, 10am-3pm, in Showcase Hall at the Sonoma Marin Fairgrounds, 175 Fairgrounds Drive, Petaluma.
Blood donation is essential to provide blood needed for patients in area hospitals. Be sure to eat a good meal and drink plenty of water before donating and bring your photo ID. Appointments are strongly recommended.
To schedule an appointment, please visit www.vitalant.org and click "donate". Enter zip code: 94952 or enter sponsor code: FAIRGROUNDS or call 877-258-4825.
WE'RE HIRING
The City of Petaluma is looking for talented people to join our team! Please click the links below for more information about our open positions. CLICK HERE for a full list of career opportunities.
Neighborhood Preservation Coordinator/Code Enforcement
Part Time Administrative Intern
Part Time Assistant City Attorney
Part Time Transit Division Intern
Police Officer (Current Academy Attendees & Graduates)
UPCOMING MEETINGS
The City of Petaluma is hard at work for our community. Please check out our upcoming meetings and click on the links below for more information:
April 15, 4pm – Airport Operations / Master Plan Subcommittee
April 15, 6:30pm – General Plan Advisory Committee
April 19, 6pm – Meeting of the Petaluma City Council and Petaluma Community Development Successor Agency
April 20, 6:30pm – Ad Hoc Community Advisory Committee
April 21, 3:30pm – Tree Advisory Committee
April 21, 5pm – Airport Projects Subcommittee
April 21, 7pm – Recreation, Music, & Parks Commission
April 22, 2021 – Public Art Committee
Check for upcoming meetings, agendas, and how to participate on the City's meeting webpage: https://cityofpetaluma.org/meetings/