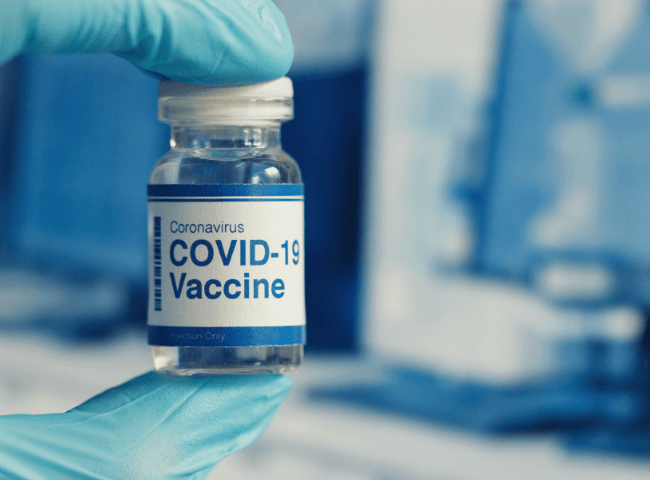 Good Evening, Petaluma –
As spring marches on, we are marching forward with our plans to improve our City in a myriad of ways. At our City Council meeting this past Monday, we held a workshop reviewing our City's goals and priorities – both what we've accomplished over the past year and what we look forward to achieving in the coming months. If you weren't able to attend the meeting and are interested in learning more, please CLICK HERE.
Petaluma is a truly unique place made up of people who care deeply for the well-being of our community and environment. We are honored to work alongside you to create positive change.
In tonight's email, we'll share news of vaccines, testing, water, electricity, and more. Please enjoy, share with friends, and have a lovely evening. We'll see you back in your inbox next Wednesday.
COVID-19 UPDATE
A message from the County of Sonoma:
On April 7, Sonoma County moved into the less restrictive Orange tier of the State's Blueprint for a Safer Economy. California and Sonoma County are on track to fully reopen by June 15 – if hospitalizations stay low and Californians continue to get vaccinated. When California fully reopens the economy, the State will move beyond the Blueprint for a Safer Economy. Common-sense health measures such as masking will remain in place across the state.
Please take a moment to check out these important COVID-19 resources and updates from the County of Sonoma:
Vaccine Availability
On Thursday, April 15, all residents 16 and older became eligible for vaccination.
Residents can make vaccine appointments through the ca.gov website.
They can also continue to use the County's vaccination clinic list at org/vaccine to find an appointment.
Residents who need help making an appointment are encouraged to call the County COVID-19 hotline at 707-565-4677 in English and Spanish.
Johnson & Johnson Vaccine Now Available
On Friday, April 23, the CDC and FDA announced they would accept the Advisory Committee on Immunization Practices' (ACIP) recommendations to lift the pause on the Johnson & Johnson COVID-19 vaccine for all adults.
Sonoma County Health Officer Dr. Sundari Mase concurs with the findings of the ACIP and Western States Scientific Safety Review (WSSR) that the Johnson & Johnson vaccine is safe and that health providers should resume its administration to prevent community spread and severe illness and death from COVID-19.
Sonoma County joins the counties of Alameda, Contra Costa, Marin, Napa, San Francisco, Santa Clara, Santa Cruz, and Solano and the City of Berkeley in the Bay Area in immediately lifting the pause and resuming administering the Johnson & Johnson vaccine.
CLICK HERE to learn more.
Please Get Tested to Keep Our Community Safe
As we move down the path to reopening, testing remains a crucial piece of keeping our community safe and maintaining our forward momentum. County health officials recommend that those who go out into the public get tested at least once per month and those who regularly interact with the public get tested twice each month.
CLICK HERE to learn more.
CITY COUNCIL NEWS: UPCOMING TOPICS
Interested in the future of our community? Please attend our City Council meeting Monday May 3, at 6pm via Zoom. Our City Council will discuss new rules around the following topics:
All-Electric Building Codes – Would require all new buildings (homes and businesses) to use clean electricity-based systems in place of pollution-causing natural gas options.
Electric Vehicle Charging – Rules regarding charging stations for electric vehicles.
Right to Retention – The right to return to your job if you were let go due to COVID-19.
Cahoots Crisis Response Contract – Proposed contract to bring mental health support to assist the police during mental health-related calls for service.
Water Shortage Contingency Plan – Discussion of how the City will respond to current drought conditions.
The Council will discuss these items and there will be an opportunity for public comment from meeting attendees. CLICK HERE to learn more.
WHAT DOES THE DROUGHT MEAN FOR PETALUMA?
Photo Credit: Petaluma 360
Per the County of Sonoma, yesterday the Sonoma County Board of Supervisors adopted a resolution proclaiming a local drought emergency after two consecutive extraordinarily dry years.
On Monday May 3 at 6pm, Petaluma's City Council will meet to consider implementing Stage 1 of the City's Water Shortage Contingency Plan. This plan is designed to help save water through voluntary conservation efforts from our community. These could include:
Please join us for this important discussion. You can find details for the meeting, including how to attend, HERE.
CLICK HERE to learn more about how you can help us conserve water.
PETALUMA CONSIDERS CLEANER OPTIONS THAN GAS FOR NEW CONSTRUCTION
Did you know home appliances and building systems that rely on natural gas are the source of over a quarter of all greenhouse gas emissions? On May 3rd, the Petaluma City Council will consider crossing a milestone in the City's journey to achieve carbon neutrality by the year 2030: Adoption of an "All-Electric Construction in New Constructed Buildings" ordinance.
What does this mean? We're glad you asked! Simply put, the new ordinance would require all new buildings (homes and businesses) to use clean electricity-based systems in place of pollution-causing natural gas options.
We know this is a somewhat complex topic, so we've broken it down for you. Please take a moment to review the details and learn how you can take advantage of the benefits of electricity in your own home or building HERE.
DON'T BE LATE! NEW MEETING TIME FOR COMMUNITY AD HOC ADVISORY COMMITTEE
The Community Ad Hoc Advisory Committee will now meet from 6-9pm on the third Tuesday of each month. The next meeting will take place May 18, 2021. We encourage all members of the community to attend.
The purpose of the AHCAC is to study and discuss issues contributing to community members not feeling safe or welcome in Petaluma and to develop recommendations to improve diversity, equity, and inclusion in our city. Those recommendations will then be considered when the City Council reviews citywide and police policies.
CLICK HERE to learn more about our efforts to embrace and model diversity, equity, and inclusion in our policies, programs, and services.
WE'RE HIRING
The City of Petaluma is looking for talented people to join our team! Please click the links below for more information about our open positions. CLICK HERE for a full list of career opportunities.
Part Time Administrative Intern
Part Time Assistant City Attorney
Part Time Transit Division Intern
Police Officer (Current Academy Attendees & Graduates)
Senior Transit Planner/Grants Manager
UPCOMING MEETINGS
The City of Petaluma is hard at work for our community. Please check out our upcoming meetings and click on the links below for more information:
May 5, 6:30pm – Pedestrian & Bicycle Advisory Committee
May 6, 4pm – Transit Advisory Committee
May 6, 6pm – Airport Commission
Check for upcoming meetings, agendas, and how to participate on the City's meeting webpage: https://cityofpetaluma.org/meetings/