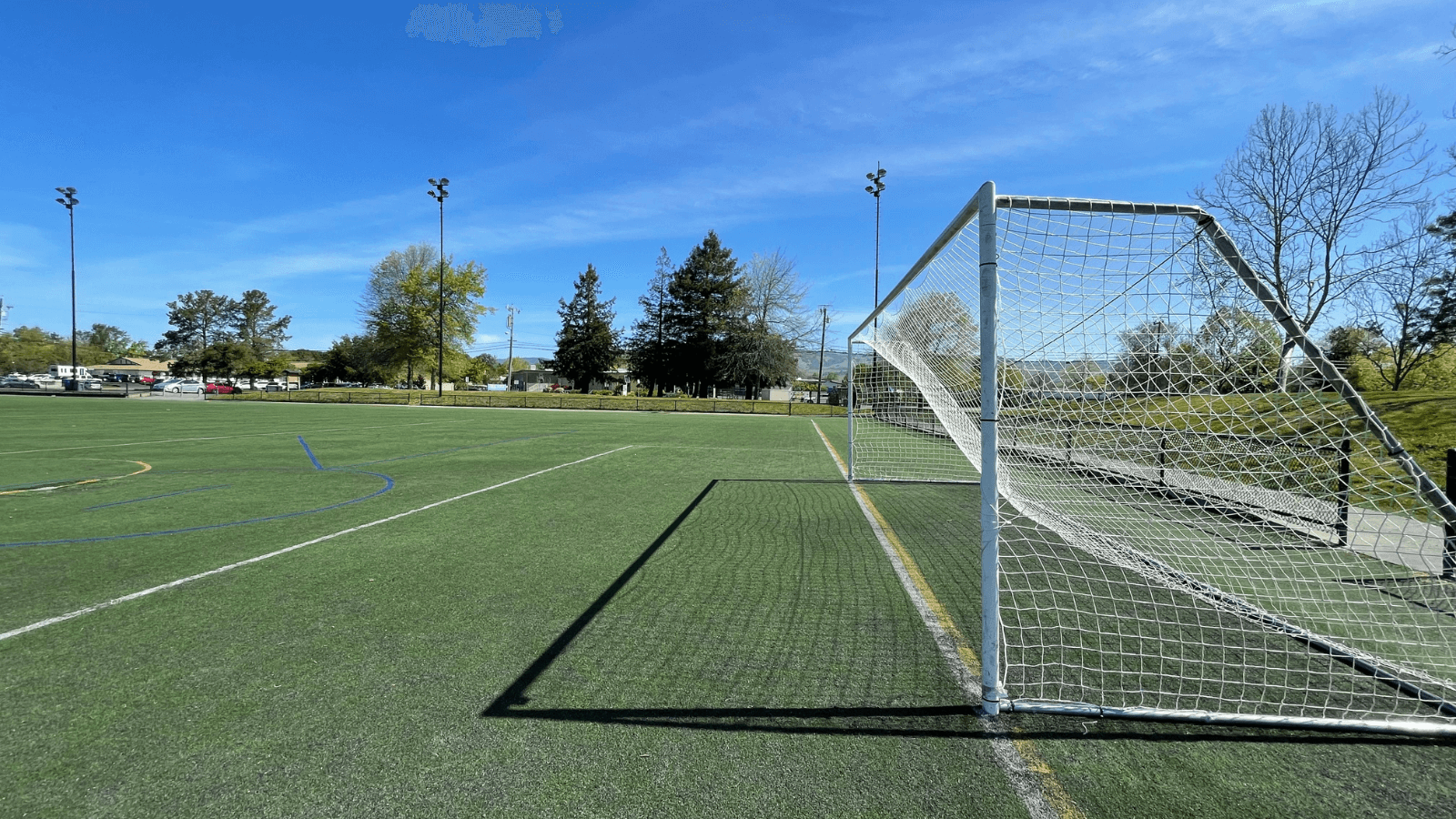 Happy Friday, Petaluma! 
We here at the City are mostly recovered from another wonderful Butter & Egg Days celebration. You all brought your A-games to this year's parade and put on an amazing show. Now it's time to hydrate, reapply that sunscreen, and gear up for a full spring calendar of City workshops, community events, and more. 
We also are seeking applicants from all corners of Petaluma to help us complete our Committees and Commissions. Our city works best with robust community participation, and if we know Petalumans, we know you have opinions to share! Join the conversation by applying below.
GET OUTSIDE, GET INVOLVED!
Your participation in our shared civic life improves Petaluma for everyone! We invite you to attend our upcoming workshops and apply for a position on one of our Committees or Commissions. Many meetings are virtual to better accommodate our residents' busy lifestyles – and the difference you make will be felt across our city. 
JOIN A COMMITTEE OR COMMISSION!
The City of Petaluma is now accepting applications for the following Committees and Commissions: 
AIRPORT COMMISSION (2 Regular Members)

HISTORIC AND CULTURAL PRESERVATION COMMITTEE (2 Regular Members)

MEASURE U OVERSIGHT COMMITTEE (5 Regular Members)

PEDESTRIAN AND BICYCLE ADVISORY COMMITTEE (1 Regular Member)

PLANNING COMMISSION (3 Regular Members) • PUBLIC ART COMMITTEE (2 Regular Members)

RECREATION, MUSIC, AND PARKS COMMISSION (3 Regular Members)

SENIOR ADVISORY COMMITTEE (4 Regular Members)

TECHNOLOGY ADVISORY COMMITTEE (2 Regular Members)

TRANSIT ADVISORY COMMITTEE (3 Regular Members)

TREE ADVISORY COMMITTEE (2 Regular Members)

YOUTH COMMISSION (6 Regular Members) 
Applications and additional information are available on the City website at cityofpetaluma.org/joiningccbs. Applications will be accepted by the City Clerk's Office until 5:00 p.m. on MONDAY, MAY 31, 2021.
JOIN US WEDS MAY 10 TO LEARN WHAT'S HAPPENING ON N. MCDOWELL 
Road improvements are continuing on N. McDowell Blvd. from Sunrise Parkway to Old Redwood Highway. Crews began "concrete work" on sidewalks, curb ramps, and some driveways in January 2023. Paving work is scheduled to begin in the summer of 2023 and is expected to last through the fall. 
PLEASE JOIN US WEDNESDAY MAY 10 FOR A VIRTUAL COMMUNITY MEETING TO:
Learn about the status of the project and upcoming work 

Discuss potential traffic impacts 

Ask questions and share input 
Spanish translation is available upon request. To arrange for translation, please email [email protected].
For more information about the project, please visit cityofpetaluma.org/mcdowell.
HELP SHAPE THE FUTURE OF PLAYING FIELDS IN PETALUMA – WAITING FOR WEBPAGE TO GO LIVE
Lucchesi Park is home to a regulation-sized, all-weather, synthetic multi-use soccer/lacrosse field that is a popular destination for community sports groups due to its year-round access and lighting. On any given day, you can see youth and adult soccer, lacrosse, ultimate frisbee, and/or specialty camps enjoying the space. The field has gone beyond its 10-year lifecycle and is in need of replacement.
Want to learn more about this project and help shape the future of this important field? Please join us at the upcoming Recreation, Music, and Parks Commission meeting May 17, 2023 to share your input and experiences.
Where: May 17, 2023, 6pm
When: City Council Chambers at City Hall, 11 English Street, Petaluma
During the meeting we will

Discuss the project 

Explore options for field replacement, including information on natural grass and all-weather synthetic fields 

Receive input from the Commission  

Listen to stakeholder and community feedback (we want to hear from you!)
Visit cityofpetaluma.org/lucchesifield to learn more about the project and how to make your voice heard.  
Thank you for helping us make Petaluma playing fields the best they can be!
LAUNDRY TO LANDSCAPE GREYWATER SYSTEM REBATE
The City of Petaluma is now offering a rebate program for qualified water customers to install a Laundry-to-Landscape (L2L) greywater system. A L2L system diverts rinse water from your clothes washer directly to your landscape. Using water from your clothes washer to help maintain your landscape can reduce the amount of potable water used for irrigation and potentially even reduce your water bill. It's a cost-effective, sustainable option to irrigate your landscape and requires no permitting. To learn more and see if you qualify, click here.
VET SHORTAGE AFFECTS PETALUMA
Nationally and locally, shelters are in a crisis situation due to both a veterinary care shortage and the large influx of animals being relinquished post-pandemic. We're experiencing that right here in Petaluma, where considerably more pets than usual are up for adoption and less vet care is available.
North Bay Animal Services, the City's no-kill animal services provider, got creative during the pandemic and adopted pets out as "foster to adopt," which allows animals to go to new homes first and get fixed later when the surgery can be scheduled. Then the adoption is finalized. Getting the pets into homes sooner has made way for hundreds more to enter the shelter while keeping the euthanasia rate low. The downside is that there is currently a backlog of spays and neuters still to be completed.
Dr. Rupiper of East Petaluma Animal Hospital agrees that, since Covid, it's been difficult for local vets to schedule elective surgeries, like spays and neuters. "Many vets lost staff during the pandemic and are having a hard time replacing them, so they can't see as many animals as before and have had to concentrate on the more urgent conditions needing attention. Thankfully, it's slowly starting to get better," he says.
North Bay Animal Services believes it will get caught up on the surgeries over the next 2–3 months and thanks the community for both its enthusiasm for adopting from our shelter and for its patience. The animals thank you, too!
You can learn more about the national veterinary crisis here: https://sheltermedicine.vetmed.ufl.edu/2023/02/05/california-veterinary-shortage/
ARBOR DAY ACTIVITIES
Saturday, April 29 & Sunday, April 30
Please come join us as we celebrate Arbor Day in the City of Petaluma! We will be hosting an official Arbor Day celebration in McNear Park by planting trees on Saturday April 29th 10am-Noon and ReLeaf Petaluma is hosting nature walks on Sunday April 30th  at 10am and 4pm. We look forward to seeing everyone in person to celebrate trees and what they provide to our community!
TRANSHUMANCE FESTIVAL
Saturday, April 29, 11am-2pm
Join Friends of the Petaluma River for the 2023 Transhumance Festival at Steamer Landing Park. Theis annual event features food, beverages, family friendly activities, live music, and of course, a local herd of sheep! There will be demonstrations of sheep shearing, information on local grazing and agriculture, and even a community weaving loom. Visit sassyandgrassy.com to learn more.
ANTIQUE FAIRE
Sunday, April 30, 8am-4pm
Come down to Fourth, Kentucky, and Western Streets in downtown Petaluma for the spring Antique Faire. Attracting antique-lovers from around the Bay Area, the Faire offers art, furniture, kitchen items, and collectibles of every kind. Admission is free.
GRANT PARK PLAYGROUND PARTY
Wednesday, May 3, 1-2pm
We are incredibly excited to announce that the highly anticipated new playground has been successfully installed at Grant Park (1123 East Sunnyslope Road), and we would like to invite our community to celebrate with us at the playground's Grand Opening on Wednesday, May 3rd from 1:00pm-2:00pm. We hope that you will join us!
PETALUMA RIVER CLEANUP
Sunday, May 6, 9am
Help keep the Petaluma River Clean! Join Friends of the Petaluma River on Saturday, May 6th for our annual Spring Petaluma River Cleanup. We'll gather at Steamer Landing Park in the morning for supplies, a safety talk, a to receive your site assignment. We'll have coffee and refreshments in the morning and a BBQ with a raffle and live music in the afternoon. Register at https://form.jotform.com/230687066467163.
COOL PETALUMA EXPO 2023
Monday, May 22nd, 5-8pm
Cool Petaluma, in partnership with the City of Petaluma, welcome you all to our second annual Expo!
We are excited to bring you face-to-face with the amazing local resources our community has to offer as we continue on our journey to becoming more resilient and more planet-friendly, block by block, neighborhood by neighborhood. 
RSVPs are not required, but they do help us plan and will enter you in a drawing for fantastic prizes provided by the City of Petaluma. https://www.coolpetaluma.org/expo2023.
JOIN OUR PETALUMA TEAM! 
The City of Petaluma is looking for talented people to join our team! Please click the links below for more information about our open positions.CLICK HERE for a full list of career opportunities.
Firefighter/Paramedic – Lateral
Part Time Administrative Intern
Police Officer (Current Academy Attendees & Graduates)
Public Safety Dispatcher – Lateral
UPCOMING MEETINGS
The City of Petaluma is hard at work for our community. Please check out our upcoming meetings and click on the links below for more information: 
May 1, 6:30pm – City Council/PCDSA Regular Meeting
May 3, 6:30pm – Pedestrian & Bicycle Advisory Committee Meeting
May 8, 6:00pm – City Council/PCDSA Special Meeting
May 10, 6:00pm – North McDowell Virtual Meeting
May 11, 8:30am – Senior Advisory Committee Meeting
Check for upcoming meetings, agendas, and how to participate on the City's meeting webpage: https://cityofpetaluma.org/meetings/