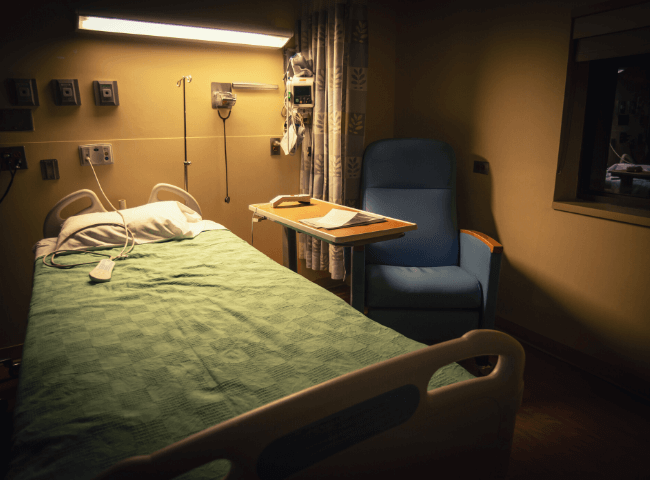 Good Evening, Petaluma –  
For many, the return of smoke in the skies over the weekend was a not-so-welcome reminder that fire season is upon us. Our hearts are with those impacted by the Dixie fire, and with the many members of our own community who experience increased stress during wildfire season. Please know, there is help available if you are feeling overwhelmed. See our section below on mental health support for more information. Remember, we're all in this together and we can lean on one another for help.  
In tonight's email, we'll share important COVID updates from the County of Sonoma (keep wearing those masks indoors!), drought news, essential emergency prep information, important new data regarding climate change, upcoming events and roadwork around town, and more. 
Please have a lovely evening and be sure to share this information with your friends and loved ones. Stay safe, Petaluma – we'll see you back in your inbox next Wednesday. 
COVID-19 UPDATE
Please take a moment to check out these important COVID-19 resources and updates from the County of Sonoma: 
Recent Increase in Cases and Hospitalizations 
Sonoma County is experiencing new cases and hospitalizations at the highest rates since February. This surge in COVID-19 cases coincides with the arrival of the Delta variant. Younger, unvaccinated residents now account for a growing number of new cases. Dr. Sundari Mase, County Health Officer, says unvaccinated residents are putting themselves and others at risk. 
As of Wednesday, Aug. 4, 61 COVID patients were in Sonoma County hospitals. This includes 21 in ICU beds. That's the most COVID-related hospitalizations since early February. COVID-related hospitalizations in the county have averaged 49 a day for the past two weeks. Six weeks ago the average was 15 per day. The U.S. is now averaging 86,000 new daily cases, compared to 12,000 in early July. 
Early in the pandemic, most hospitalizations from COVID were the elderly. That is not the case now because over 94% of County residents over the age of 70 have received at least one dose and 85% are fully vaccinated. 
Every Californian 12 years and older is eligible to receive the COVID-19 vaccine. Learn more about eligibility and where to get a vaccine HERE. 
Remember to Mask Indoors 
Due to the recent rise in the highly contagious COVID-19 Delta variant, the County of Sonoma, along with 7 other Bay Area Health Officers, has issued a Health Order requiring masks indoors in public places.  
The Order requires all individuals, regardless of vaccination status, to wear face coverings when indoors in public settings, with limited exceptions, starting Aug. 3.  
CLICK HERE to learn more. 
County to Require Emergency Personnel Be Vaccinated, Encourages Other Employers to do the Same 
Sonoma County has issued a Health Order calling for all fire, law enforcement, and emergency medical service workers and staff at disaster shelters to show proof of vaccination. If proof of vaccination is not available, workers would be required to undergo weekly COVID-19 testing.  
Health Officer Dr. Sundari Mase strongly recommends that all employers require workers to provide proof of full vaccination for COVID-19 as a condition of employment. Workers who are not fully vaccinated or who decline to show proof of vaccination should be required to submit to weekly testing. 
The measures come as COVID cases have increased to their highest levels since February, particularly among the unvaccinated. As of last week, Sonoma County's new cases per day per 100,000 residents was 36.4 among unvaccinated individuals and 8.0 among vaccinated residents. That's four times what they were on June 1. Those case numbers have doubled in the past two weeks, a troubling trend. 
This new mandate for all fire, law enforcement, EMS and shelter staff, which will take effect on Sept. 1, expands a California Department of Public Health order requiring health care and congregate facility staff to be vaccinated or tested if unvaccinated. 
CLICK HERE to learn more. 
FEELING OVERWHELMED? SUPPORT IS AVAILABLE
16+ months of pandemic living, the resurgence of wildfires, a historic drought, and the stressors of everyday life can weigh heavily on even the strongest among us. If you have been feeling overwhelmed, please know that help is available. 
For free, private emotional and mental health support, please call the So Co Warm Line at 707-565-2652 
Petaluma People Services Center offers counseling on a sliding-scale adjusted for income. Learn more HERE. 
And remember – you are not alone. We are all in this together.  
JULY WATER GOAL REACHED – MORE SAVINGS NEEDED
Thank you, Petaluma! With your support, we were able to  meet our goal of reducing citywide water usage by 25% during the month of July. 
But, our work is not done! As the drought progresses, water supplies continue to decrease. This means we need to keep working to save water wherever we can. 
It's time to set water savings goals for August! Indoor household water needs can typically be met using 25-50 gallons per person per day – though water use during the summer months can easily double due to outdoor irrigation. Check out the pie chart for an idea of where most household water is used. 
Try these simple tips to easily save water at home: 
Reduce your shower from 8 minutes to 5 minutes for a savings of 5.5 gallons per shower*

 

Flush your toilet 4 times a day vs 7 times a day to save 3.84 gallons of water per day*

 

Water outdoors 2 days a week instead of 3 and shorten watering times – this can reduce outdoor water usage by up to 50%!

 
Visit cityofpetalua.org/conserve for more great ways to save, along with free equipment, programs, and rebates to save water and money! 
*Based on use of high efficiency fixtures.
IPCC REPORT PROVES CLIMATE ACTION ESSENTIAL
The science is in on climate change and the time to act is now. The Intergovernmental Panel on Climate Change (IPCC), the United Nations body for assessing the science related to climate change, recently released a report summarizing 14,000 scientific studies on climate change. The data shows that human influence has unequivocally warmed the atmosphere, ocean, and land (global warming). The report states global warming is happening more rapidly than predicted and that stopping greenhouse gas emissions is the only way to create a better future for humanity. We are already seeing the effects of these climate impacts in severe weather all over the world like flooding, heatwaves, sea level rise, droughts, wildfires, and hurricanes. 
These are sobering facts to face – but, there is good news! If we make significant changes, we can make a significant impact on the health of our planet now and in the years to come. We are living in a time of inspiring innovation, with technologies like electric vehicles and clean energy for homes readily available. We also have amazing natural, local resources (like the sun and the geysers) that serve as clean sources of power. Additionally, there are numerous small steps we can take each day that can make a big difference. Shifting our lifestyles to better support our environment is, now more than ever, an achievable goal.  
As a City, Petaluma has committed to reaching carbon neutrality (net zero greenhouse gas emissions) by the year 2030. We are harnessing the power of clean energy for City buildings and facilities, making electric vehicle accessibility a priority, and educating our community on climate change through our Climate Action Commission.  
Learn how you can help reduce greenhouse gas emissions today at: cityofpetaluma.org/climateready 
AIR QUALITY, HEALTH, & STRESS
The recent smoke in the air has turned our minds towards health and air quality, once again. As we navigate fire season, it is important to be mindful of unhealthy air when planning outings and activities, particularly if you are in a sensitive group (children, the elderly, pregnant women, and people with heart or respiratory conditions). 
Please take the following precautions when air quality is poor: 
Limit time outside

 

Close the windows

Use fans or air conditioning with re-circulated air when possible

Stay hydrated

 
CLICK HERE for further information about how to protect yourself from unhealthy air. 
The threat of wildfires can make people feel anxious, stressed, and panicked. For those who have survived past wildfires, breathing smoke, seeing ash and hearing sirens can act as emotional triggers. It's important to monitor your mental health. CLICK HERE for a helpful guide from the County of Sonoma. 
BE PREPARED – KNOW YOUR ZONE
Though the Dixie fire is far from home, we have all lived through enough fire seasons to know how quickly disaster can strike. As we move deeper into fire season, it is essential to be prepared. 
The County of Sonoma manages a county-wide evacuation map that is used to help identify areas that are under threat either by fire, flood, earthquake, or power outage.  This map includes zones for areas inside Petaluma as well as areas in other cities and unincorporated County areas.  This map will indicate any current evacuation warnings or orders. CLICK HERE to view the interactive map. 
CLICK HERE to view the map of evacuation zones in Petaluma. Please find your location and make note of your zone. This is essential information if evacuation warnings and orders are issued.  NOTE: this is not an interactive version of the map and is not updated in real time. 
Staying informed during an emergency is crucial. If you haven't already, please sign up for emergency alerts HERE. 
HELP SHAPE THE FUTURE OF PETALUMA!
Do you love Petaluma and care about the future of our city? Do you have thoughts about how to make our city a better place to live, work, and play? If so, now is the time to have your voice heard!  
Petaluma is updating its General Plan, the city's long-term vision and policy document that guides growth and conversation over the next 20 years. In late August and September, we are hosting a variety of community events to engage all residents in the decision-making process. We encourage every resident to get involved and share your ideas on the issues, opportunities, and challenges facing the City. 
Start by joining a virtual Area Meeting – each focuses on a different part of town and is an opportunity for you to share thoughts on how to make your neighborhood better. All meetings will include simultaneous Spanish translation. 
Look for us at pop-up events around town and be sure to join us for our virtual "Planning 101" educational forum September 8 from 7-8:30pm. 
CLICK HERE for details. 
DON'T MISS THE NEXT DRIVE-IN!
Did you know that our Parks and Recreation Department is holding their second Drive-In Movie of the Summer next Friday? Grease will show August 20th at the Sonoma-Marin Fairgrounds, and that tickets are still available! 
CALLING ALL ADULT SOFTBALL PLAYERS!
Our Parks and Recreation Department is excited to announce that online registration is now open for their Fall Adult Softball League, which will be played mid-September through early November at Prince Park. 
CLICK HERE for more information or to register a team. 
MORE ROADWORK AHEAD
Heads up, Petaluma! Thanks to additional funding approved by the City Council on August 2, we will be expanding our pavement restoration program and moving forward with work on additional streets. Our primary focus will be applying slurry seal to preserve streets in residential neighborhoods around town. Stay tuned for more information. Thanks for your patience as we create smoother, safer streets for our community to enjoy! 
Click HERE to learn more.
WE'RE HIRING
The City of Petaluma is looking for talented people to join our team! Please click the links below for more information about our open positions. CLICK HERE for a full list of career opportunities.
UPCOMING MEETINGS
The City of Petaluma is hard at work for our community. Please check out our upcoming meetings and click on the links below for more information: 
August 11, 6:30pm – Regular Joint Transit Advisory and Pedestrian & Bicycle Advisory Subcommittee 
August 11, 6:30pm – Animal Service Advisory Committee 
August 12, 4pm – Transit Advisory Committee 
August 12, 6:30pm – Climate Action Commission 
August 17, 6pm – Ad Hoc Community Advisory Committee 
August 18, 3:30pm – Tree Advisory Committee 
August 18, 5pm – Airport Projects Subcommittee 
August 18, 7pm – Recreation, Music, & Parks Commission 
August 19, 4pm – Airport Operations / Master Plan Subcommittee 
August 19, 6:30pm – General Plan Advisory Committee 
Check for upcoming meetings, agendas, and how to participate on the City's meeting webpage: https://cityofpetaluma.org/meetings/