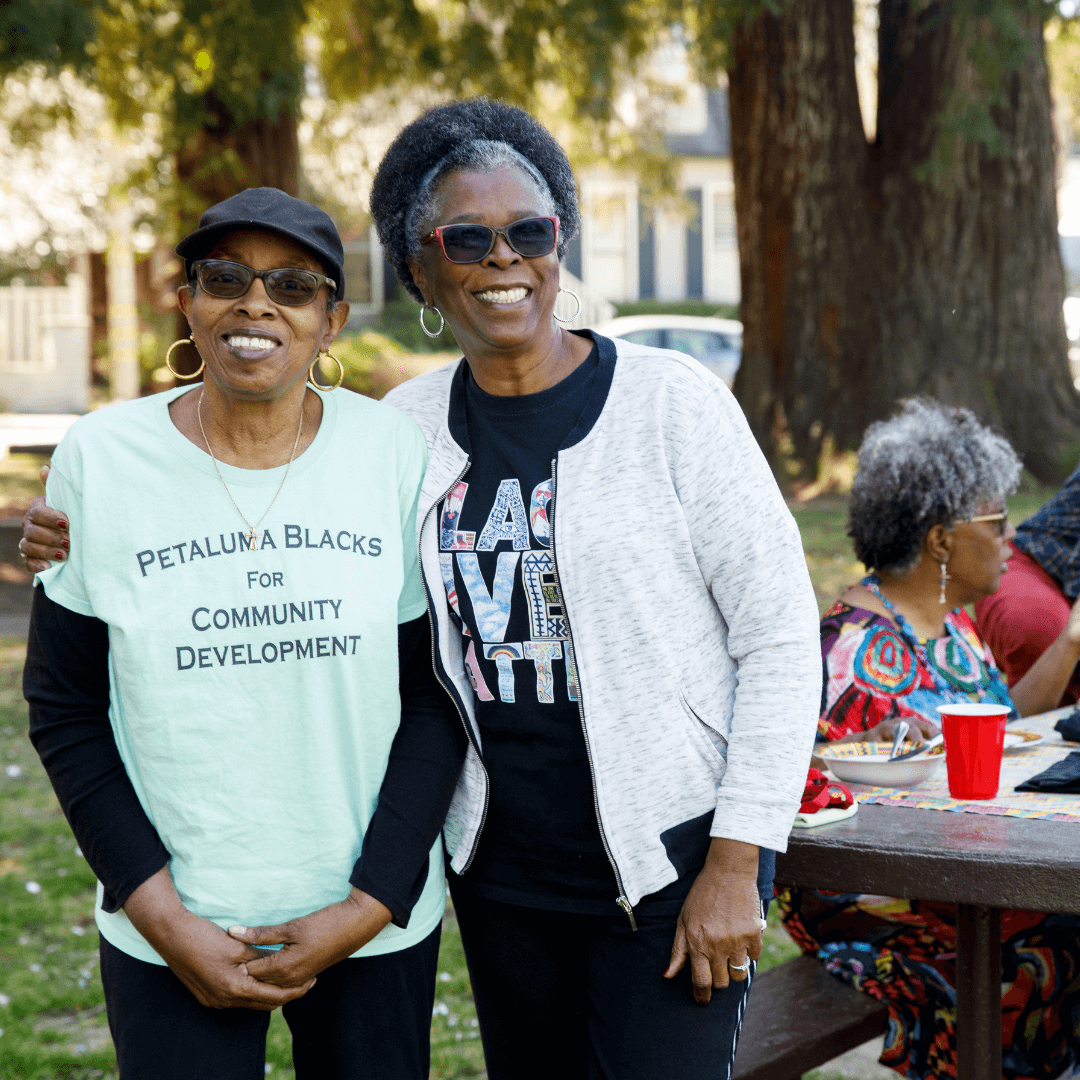 Happy Wednesday, Petaluma!
It's back to school week for many families, bringing with it all the activity of fall (without the cool temperatures). We wish all our kids, parents, and lifelong learners a wonderful school year!
And speaking of the unofficial start to fall, we have lots of community business for you this week. From big meetings about the future of our city to ways to join our internal team, we invite you (as always!) to get involved – either as a frequent contributor to our democratic process or a new resident looking to learn more about subjects that matter to you. We are grateful to have an active and passionate community here in Petaluma, and your participation keeps our City strong. 
We look forward to keeping you posted about the work of our Council and Staff throughout the coming year. In the meantime, we hope to see you at one of the events below! 
Planning Department Updates
At last Monday's City Council meeting, City staff offered a response to the recent Grand Jury report on Petaluma's use of contractors through the M-Group to staff our Planning Department. The staff response was approved by a City Council  vote of 6-1, with robust commentary from Councilmembers and the public. 
We want to thank the entire Petaluma community for encouraging transparency on this issue. We understand that planning and development decisions impact everyone, and that they affect not just our present streetscape but Petaluma's future. We will continue to look for ways to increase transparency around our decision-making and will keep you informed as we make changes to better serve our community.
 We have already implemented a number of the Civil Grand Jury's recommendations related to increasing transparency and awareness of local government. Much of this is reflected in our newly refreshed web page! https://cityofpetaluma.org/communitydevelopment
To read the full staff report and watch a video of the meeting, click HERE.
Come Join our Team!
Every community update features job postings at the end of the email. But with several major roles currently open, we want to highlight some of the perks of working at the City of Petaluma! Employee wellness is paramount to us, and our benefits are designed to help the City attract the best and the brightest from across our community. 
Our benefits include: 
Excellent medical, dental, vision and other insurance plans

Generous vacation, sick, and administrative leave

Flexible schedules and remote work options that support our team's work/life balance

Health and wellness reimbursements 

8 weeks of paid parental leave for eligible employees

CALPERS retirement plan 

And we are an approved Public Service Loan Forgiveness employer!
Last but not least, our commitment to Diversity, Equity, Inclusion, and Belonging is a big part of our work: we want our staff to reflect our community, no matter what your language, gender identity, country of origin, or staunchly held position on public art might be. Come join us at the City of Petaluma and help us serve our community with your head, your heart, and excitement for what we can build together.
Check out our open positions HERE!
Water Conservation: After the Drought
Did you know that, according to Sonoma Water, Sonoma County residents have reduced our water consumption by 30% over the last decade? It's true! And a big part of that achievement is because so many of you have taken out your grass lawns to install drought-tolerant landscapes.
While last winter's rains brought us out of the official drought, we don't know what the next few years will bring. As Petaluma looks to mitigate the impacts of climate change AND stay water resilient well into the future, your participation in our community's water conservation efforts is still essential!
You can help by signing up for Petaluma's Mulch Madness program: a free turf conversion program available to Petaluma water customers who want to sheet mulch over their lawns. This program includes free sheet mulching supplies (compost, cardboard, mulch) and delivery, as well as irrigation conversion kits for residential accounts.
To learn how to qualify:
Visit: cityofpetaluma.org/mulch
Email: [email protected] | Call: 707-778-4507
Lucchesi Playing Fields Discussion
Recreation, Music, and Parks Commission
Wednesday, August 16, 2023 at 6:00 pm
City Council Chambers at City Hall, 11 English Street, Petaluma 
The all-weather playing field at Lucchesi Park has gone beyond its 10-year lifecycle and is in need of replacement. 
Please join us at the upcoming RMPC meeting to learn more and help shape the future of the Lucchesi playing field. There will also be an opportunity to share your questions, concerns, and input with the Commission.
Visit cityofpetaluma.org/lucchesifield to learn more about the project and how to make your voice heard.  
Special Reports: Housing Feasibility Analysis
General Plan Advisory Committee
Thursday, August 17, 2023 at 6:30 pm via zoom
The meeting will include a presentation of the Affordable Housing Feasibility Analysis and the Residential Housing Feasibility Analysis. These two reports, prepared by Strategic Economics, will be used to inform the development of the land use alternatives that will be considered for the General Plan Update. The meeting will also include an opportunity for GPAC members to sign up to serve on Working Groups to participate in General Plan policy frameworks review. The agenda and meeting details can be found at https://cityofpetaluma.org/meetings/.
Electrify Petaluma
Monday, August 28, 2023 from 5:00 – 7:00 pm
Petaluma Community Center – 320 N McDowell Blvd, Petaluma
RSVP HERE
Building professionals of all kinds who are involved, or would like to be involved, in Petaluma's building electrification efforts are invited to join us for an evening of education and feedback.
From design, to installation, to maintenance, we need all hands on deck helping to make the transition to a cleaner and more sustainable future. Luckily, there are many advances in technology and funding to help us succeed. Local experts and officials will be on hand to give an overview of the path to electrification, direct us to financial incentives, and answer questions.
The City of Petaluma will be taking feedback as we discuss the challenges and opportunities ahead. Bring your experiences and ideas to share. This is an exciting time for building professionals with many opportunities for growth. Working together, we look forward to making Petaluma a leader in building electrification.
And don't worry about dinner – we'll have free food and drinks waiting for you. A big THANK YOU to Sonoma Clean Power for providing pizza for everyone!
Petaluma Blacks for Community Development
Annual Picnic
Saturday, August 26, 12-3 p.m.
McNear Park
Join Petaluma Blacks for Community Development for their annual picnic at McNear Park. There will be hamburgers, hot dogs, drinks, and music. To register, go to pbcd4us.com. To table at the event, email Faith Ross at [email protected].
Petaluma Arts Center Current Exhibits
Laws of Nature: Sculpture
July 20-September 9, 2023
There are fundamental truths called natural laws through which everyone and everything is governed. They are the laws of attraction, polarity, rhythm, relativity and cause and effect. With these truths, our world seeks perfect harmony for which all organisms adapt and find balance. This exhibition aligns with these concepts not only because sculpture abides by these laws but can conceptually express these natural phenomena.
___________________________________
Towards a Movement of Peace: Then and Now
Honoring the Legacy of Sami Sunchild (1924-2013)
July 20-September 9, 2023
Sami Sunchild (1924-2013) was an artist, peace activist, and the founder of the Peaceful World Foundation (PWF). This exhibition is a tribute to her artwork and her legacy and is a celebration of PWF's 10th anniversary. The Petaluma Arts Center is a 2022 PWF grantee.
JOIN OUR PETALUMA TEAM! 
The City of Petaluma is looking for talented people to join our team! Please click the links below for more information about our open positions. CLICK HERE for a full list of career opportunities.
Associate/Senior Civil Engineer
Finance Director/Deputy City Manager
Police Officer (Current Academy Attendees and Graduates)
Public Safety Dispatcher – Entry Level
Public Safety Dispatcher – Lateral
Water Resources and Conservation Manager
UPCOMING MEETINGS
The City of Petaluma is hard at work for our community. Please check out our upcoming meetings and click on the links below for more information:
August 16, 3:30pm – Tree Advisory Committee Meeting
August 16, 4:00pm – Airport Operations / Master Plan Subcommittee – Special Meeting
August 16, 6:00pm – Recreation, Music & Parks Commission Meeting
August 17, 6:30pm – General Plan Advisory Committee Meeting
August 22, 6:00pm – Planning Commission Meeting
September 5, 4:00pm – Historic & Cultural Preservation Committee Meeting
September 6, 6:30pm – Pedestrian & Bicycle Advisory Committee Meeting
Check for upcoming meetings, agendas, and how to participate on the City's meeting webpage: https://cityofpetaluma.org/meetings/