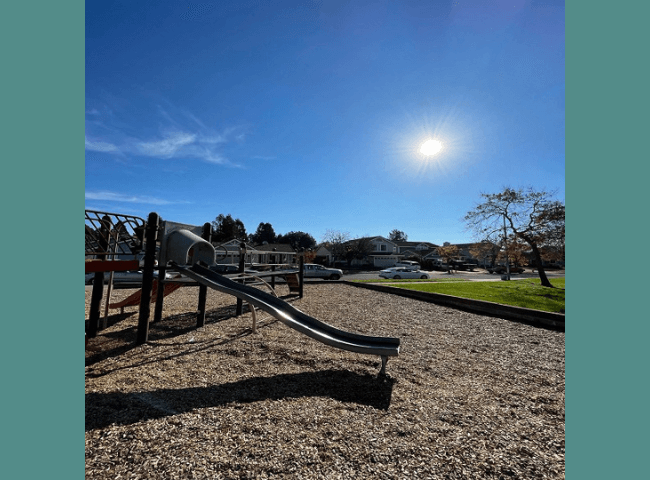 Hello, Petaluma —
We hope you're all staying hydrated and cool during this week's soaring temps. As we enjoy the last of summer, please remember that hot weather can be tough for many, especially young children, those with health conditions, and pets. CLICK HERE to learn about ways to stay safe during extreme heat.  
Tonight we'll be sharing information regarding back to school, a fun family movie night, an update about the proposed Oak Hill Well project, and more. Please enjoy, share with friends, and have a wonderful evening. We'll see you in your inbox next Wednesday! 
SCHOOL HAS STARTED THIS WEEK FOR MANY IN PETALUMA
Many Petaluma schools welcomed students back this Monday for the 2022-2023 school year. To make sure you are up to date with all important back-to-school dates and information, visit your family's school district and the Sonoma County Office of Education website at scoe.org. 
As our community schools reopen, please stay aware of students traveling to & from school by foot, bicycle, scooter, or motor vehicle. Students returning to classes will likely impact our city's traffic, so please be patient and use caution while traveling, particularly when around schools. 
LYNCH CREEK TRAIL TEMPORARILY CLOSED FOR ART INSTALLATION
Lynch Creek Trail, from Water Street North to Lakeville Street, will be closed on Saturday, August 20 from 8:00 A.M to 5:00 P.M. while a public art piece, created by local artist David Best, is installed. Pedestrian and bike access will be rerouted as a detour along Petaluma Boulevard North during the installation.
Join us for the public unveiling ceremony for the River Arch at 5:00 P.M. on Saturday, August 20. For those planning to attend, walking and biking are encouraged, but limited parking will be provided at the neighboring Hunt & Behren's lot. Please join us in welcoming Petaluma's newest public artwork, the River Arch by David Best. 
A THANK YOU FROM THE PROPOSED OAK HILL WELL PROJECT TEAM 
We appreciate everyone who was able to attend the community meeting on Thursday, August 11 at Oak Hill Park. It was wonderful to see so many engaged community members submit feedback, bring up great ideas, and ask questions about the project. We are thankful to have received such valuable community input on this important project. 
Missed the meeting? We've got you covered. We have added presentation materials and meeting notes to the project webpage, along with the project proposal, benefits to the community, timeline, and a Frequently Asked Questions section at the bottom. Visit cityofpetaluma.org/oakhillwell to check it out. 
If you have any additional questions, feedback, or concerns regarding the project, please call or email project manager, Dan Herrera: [email protected], 707-778-4589. 
Learn more about the proposed Oak Hill Well Project at cityofpetaluma.org/oakhillwell.
INTERESTED IN UPLIFTING THE VOICES IN OUR COMMUNITY? JOIN PECAC!
Interested in becoming involved in the future of equitable transportation in Petaluma? Apply to join Petaluma's Equitable Climate Action Coalition (PECAC) here! 
Who is an ideal participant? 
You are interested and/or concerned about the links between equity, transportation and climate change

 

You have the desire to participate in local government decision making

 

You have participated in community-building activities and are excited to give back to the local community
What support will you receive? 
Training on core concepts, listening session support, and guidance from Equity First Consulting & Daily Acts

 

Relationship building with local leaders, engaged community members, and elected officials

 

A stipend of $1,800
Applications are due on August 28. More information can be found here. 
PETALUMA COLLECTS 150 FIREARMS AT FIRST GUN BUYBACK EVENT
On Saturday, August 13, The Petaluma Police Department hosted a gun buyback event at the Petaluma Fairgrounds. This event encouraged residents to turn in guns that were no longer wanted or needed, to help reduce the risk of gun violence, accidental discharges, domestic violence, gun theft, and suicide in our community.
Thank you to everyone who opted to voluntarily turn in unwanted or needed firearms during this event. The Petaluma Police Department was able to collect 150 firearms, helping make our community safer against the threat of gun violence.
CLICK HERE to learn more about the results of the event. 
DROUGHT POP-UP BOOTH THIS SATURDAY
Come by our Drought Pop-Up Booth this Saturday, August 20th from 10 AM – 2 PM outside the Petaluma Friedman's Home Improvement Store! Our Water Conservation team will be joining the Sonoma-Marin Saving Water Partnership to distribute free water-saving devices* (high-efficiency shower heads and faucet aerators, leak detection kits, 5-minute shower timers, garden hose nozzles, and more), as well as resources to help you save water at home. Please note items are subject to availability and while supplies last.
When: Saturday, August 20 from 10 AM – 2 PM
Where: Friedman's Home Improvement Store, 429 North McDowell Blvd., Petaluma
Learn more: savingwaterpartnership.org/popups.
ANNA'S MEADOW PARK PLAYGROUND SURVEY
We plan to replace the playground structure at Anna's Meadow Park and want to hear from you before we design the upgrades.
Please take a few minutes to complete a short survey that will help us better understand how this playground will best serve the needs of our community: 
English Survey: https://www.surveymonkey.com/r/FSRNXMC
Spanish Survey: https://www.surveymonkey.com/r/FBDYLGW
We will also be sending letters to those residents who live in the Anna's Meadow Park neighborhood with additional information. 
For additional questions or to request a paper copy of the survey, contact Parks and Recreation staff at 707-778-4380 or [email protected].
JOIN US FOR MOVIES IN THE PARK THIS FRIDAY!
Our Parks & Recreation Department is excited to be hosting their third Movies in the Park event of the Summer this Friday, August 19th at Lucchesi Park, featuring "A Goofy Movie." 
The movie will begin at approximately 8:00 PM (once the sun goes down) but be sure and arrive early for pre-movie entertainment and fun! 
For more information, visit https://cityofpetaluma.org/movies-in-the-park-2022.
AUGUST GENERAL PLAN ADVISORY COMMITTEE (GPAC) SESSION
Since late 2020 the City of Petaluma has been working on updating its General Plan, the road map that will shape the future of the city for the next 20 – 30 years. The Advisory Committee selected to partner with the City on this effort will be discussing important topics including housing, equity, climate action, mobility, open space, sense of place, and economic development at its August 18, 2022 meeting from 6:30 PM – 9:00 PM. Working groups selected to discuss each topic area will present their findings to the committee.
CLICK HERE to view the meeting agenda which includes information on how to attend via Zoom.
To review more background documents, and learn more about past GPAC meetings and the General Plan Update please access the project website at www.planpetaluma.org and view the agenda on the City meeting website.
JOIN OUR PETALUMA TEAM!
UPCOMING MEETINGS
The City of Petaluma is hard at work for our community. Please check out our upcoming meetings and click on the links below for more information: