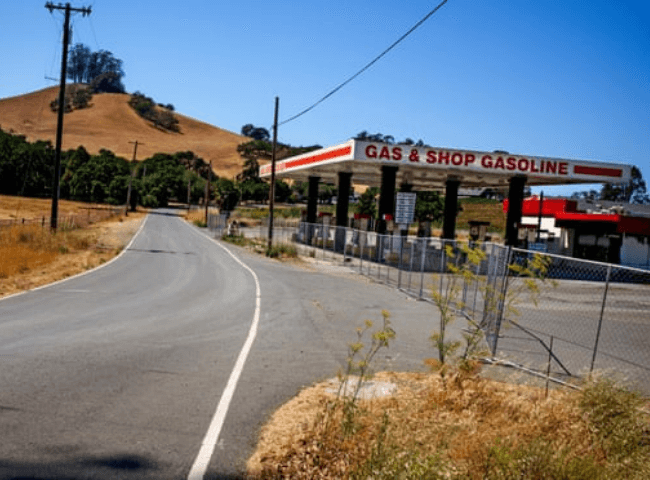 Photo Credit: The Guardian
Good Evening, Petaluma –
We'd like to wish all those who went back to school this week best of luck in the year ahead. Though school may look a bit different than it used to, we are so proud of all of you – students and families – for showing up and doing your best. We can't wait to see what the future of Petaluma looks like as you continue to grow, learn, and contribute to our special community.
In tonight's email, we'll share news about air quality, drought, COVID-19, our City's efforts to combat climate change, the future of Petaluma, and more. Please enjoy, share with friends, and have a lovely evening. We'll see you in your inbox next Wednesday!
COVID-19 UPDATE
Please take a moment to check out these important COVID-19 resources and updates from the County of Sonoma:
California Requires Teachers, All School Staff, to be Vaccinated or Tested
On August 12, 2021, a Public Health Order went into effect requiring teachers and other school staff in California to be vaccinated against COVID-19 or submit to weekly testing. Facilities must be in full compliance with the Order by October 15.
California is home to more than 1,000 school districts employing more than 300,000 teachers, with about 6.1 million students. Governor Newsom said California is the first in the nation to issue such an order.
Steve Herrington, Sonoma County's superintendent of schools, last week said he estimates about 85% of school-based employees are fully vaccinated in the county and that 95% of County Office of Education staff have been vaccinated.
CLICK HERE to learn more about COVID-19 safety precautions in Sonoma County schools.
Current Sonoma County COVID Numbers
The County of Sonoma reported the following COVID-19 data August 11, 2021:
Sonoma County's rate of new daily cases per 100,000 population is 19
Sonoma County's case rate for unvaccinated individuals is 37 per 100,000 compared to 8.8 for vaccinated residents.
Sonoma County's overall testing positivity rate is 7.7%.
Sonoma County is experiencing new cases and hospitalizations at the highest rates since February. This surge in COVID-19 cases coincides with the arrival of the Delta variant. Younger, unvaccinated residents now account for a growing number of new cases.
CLICK HERE for information on how and where to receive a COVID-19 vaccine.
Expanded COVID-19 Testing Capacity
In response to growing demand for testing amid the current surge of COVID cases, the Sonoma County Department of Health Services (DHS) has greatly expanded testing opportunities through private providers while freeing County Health  to focus instead on outbreak and surveillance testing.
As part of this expansion, the Sonoma County DHS has partnered with Curative, LHI, Molecular Matrix, and Fox Home Health to provide testing, thereby increasing the County's capacity from 1,000 tests per week to roughly 14,000 tests per week.
As part of this transition to private testing, DHS will no longer be providing rapid antigen tests. It is critical to understand that antigen tests, also known as rapid tests, are only approved for:
Those who currently have COVID-19 symptoms
Surveillance testing (2-3 times per week)
For people who have had exposure to COVID-19 but have no symptoms or are concerned because they were in an environment where infection was possible, an appropriately timed PCR test is the only definitive way to determine COVID-19 status.
Remember, get tested immediately if symptoms develop, whether you are vaccinated or unvaccinated.
CLICK HERE to learn more about COVID-19 testing from the County of Sonoma.
SMOKY SKIES – WHAT TO EXPECT
Have you noticed the smoke in the skies this week? The same dry, off-shore northeast winds that have resulted in our current Red Flag warning and increased fire danger are responsible for bringing us the smoke and ash from several fires burning to our north. These winds out of the north and northeast are predicted to continue through Thursday evening. Late Thursday, our normal sea breeze weather pattern is expected to return, pushing the smoke east and out of our area.
Please take the following precautions when air quality is poor:
Limit time outside
Close the windows
Use fans or air conditioning with re-circulated air when possible
Stay hydrated
CLICK HERE for further information about how to protect yourself from unhealthy air.
GET FREE WATER SAVING SUPPLIES AT OUR DROUGHT DROP BY EVENT
Get your FREE water saving kit this Saturday, Aug 21, at the Petaluma Community Center/Luchessi parking lot. We'll be joining the Sonoma-Marin Saving Water Partnership from 8am-12pm to distribute kits that help you save water at home.
This video highlights the water saving supplies that the City of Petaluma regularly offers for FREE to residents. The kits available this Saturday will include a bucket filled with similar supplies
DROP BY EVENT – August 21 from 8am-12pm
Petaluma Community Center @ Luchessi Park
320 N. McDowell Blvd., Petaluma
Free Water Saving Kit includes:
High-efficiency water showerhead
5-minute shower timer
High-efficiency faucet aerator
Toilet dye test tablets
Hose end nozzle
Items are subject to availability while supplies last. Limit one kit per household.
See you there!
MAKING AN IMPACT IN THE FIGHT AGAINST CLIMATE CHANGE
Did you know our little city is the first in the nation to ban the construction of new gas stations? Earlier this year, Petaluma took a massive step forward in the fight against climate change when our City Council voted to ban future gas station construction, as well as prohibit the increase in storage or dispensing of gasoline or other fossil fuels at existing gas stations.
This forward-thinking policy has earned us some national buzz, including a recent feature in the Guardian. CLICK HERE to read the article.
To learn more about Petaluma's efforts to combat climate change and become a carbon neutral city by the year 2030, visit: cityofpetaluma.org/climateready
LET US KNOW WHAT YOU WANT TO SEE IN PETALUMA'S FUTURE
Do you love Petaluma and care about the future of our city? Do you have thoughts about how to make our city a better place to live, work, and play? If so, now is the time to have your voice heard!
Petaluma is updating its General Plan, the city's long-term vision and policy document that guides growth and conversation over the next 20 years.
Over the next 2 weeks, the City will be hosting a series of "neighborhood" meetings. We encourage residents to attend a neighborhood meeting in your area and share your perspective on how to make your neighborhood a better place to live, work, and play.
Each meeting will focus on a different area of the city, with Downtown covered in Meetings 2 and 3. All meetings will be held virtually from 6:30 – 8:00 pm and all will include simultaneous Spanish interpretation. Please see the list of upcoming meetings below.
Meeting 1: North (Monday, August 23rd)
Meeting 2: West (Wednesday, August 25th)
Meeting 3: South (Monday, August 30th)
Meeting 4: East (Wednesday, September 1st)
CLICK HERE for more details on these and other upcoming meetings.
WE'RE HIRING
The City of Petaluma is looking for talented people to join our team! Please click the links below for more information about our open positions. CLICK HERE for a full list of career opportunities.
Part Time Emergency Medical Technician
Police Officer (Current Academy Attendees & Graduates)
Senior Transit Planner/Grants Management

UPCOMING MEETINGS
The City of Petaluma is hard at work for our community. Please check out our upcoming meetings and click on the links below for more information:
August 19, 4pm – Airport Operations / Master Plan Subcommittee
August 19, 6:30pm – General Plan Advisory Committee
August 24, 7pm – Planning Commission
August 25, 7pm – Technology Advisory Committee
August 26, 6pm – Public Art Committee
Check for upcoming meetings, agendas, and how to participate on the City's meeting webpage: https://cityofpetaluma.org/meetings/.