Good Evening, Petaluma Business Community –
We hope this email finds you well. We're checking in outside of our scheduled Wednesday email to bring you an update on the current wildfires. Please rest assured, at this time there is no fire threat to Petaluma. That said, we know things can change quickly and it is imperative to be prepared.
We at the City continue to support regional efforts to contain the fire and protect our neighboring communities through mutual aid of our Police and Fire personnel. We are working closely with our local partners, including the Sonoma-Marin Fairgrounds, to plan and be ready should a need arise for us to open a temporary evacuation center. We have opened our Emergency Operations Center and are monitoring the situation closely, poised to act when and if needed.
In today's update, we'll share important news about the status of the fire, the planning efforts going on to help evacuees, and the urgent need for immediate water conservation measures. We'll also review the emergency preparedness info we shared yesterday and provide links to information about air quality.
We will get through this together. Stay Safe!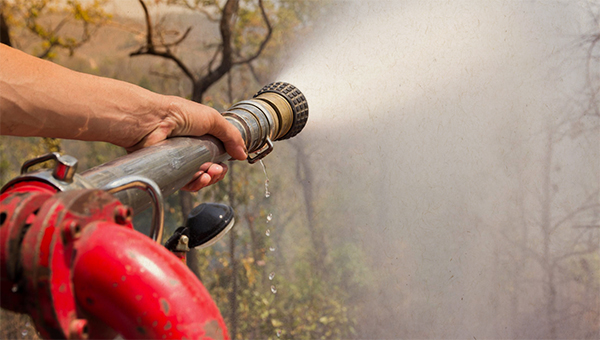 SONOMA COUNTY FIRE UPDATE
The 14,500-acre Walbridge fire in Sonoma County is now the top priority in the massive complex of lightning-sparked fires burning across six counties. That means more resources are coming in from out of the area to help contain the fire.
At this time, there is currently no threat of fire to Petaluma. But we know from experience that things can change very quickly so it's important to stay informed. Check the following resources below frequently:
For the most up-to-date information on the Sonoma County fire, evacuation zones, and open shelters, please check SoCoEmergency.org or call 2-1-1.
CLICK HERE for a current map of the fire incident, including evacuation orders and shelter locations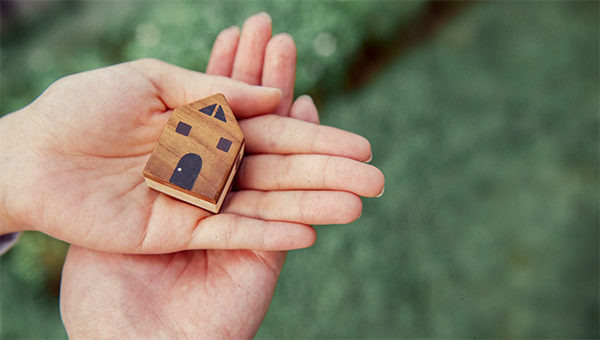 CARE & SHELTER STRATEGY
Petaluma served as a safe haven for evacuees in 2017 and 2019 wildfires. Community members volunteered countless hours and donated food, clothing, and other necessities to ensure evacuees were sheltered and cared for, Petaluma-style.
We anticipate being called upon to assist our evacuated neighbors. But the task of providing care and shelter to evacuees this year–in the era of Covid-19–will look very different than it did in previous years. As has been reported in the Press-Democrat, the County is adopting a strategy in which residents are quickly referred to hotels, motels, RV parking, and even campsites, depending on needs.
With that in mind, the City is working closely with Petaluma People Services Center, the Sonoma-Marin Fairgrounds, and several Petaluma faith-based organizations to ensure that we are all ready if and when we are called.
If you would like to help, please, please fill out THIS FORM.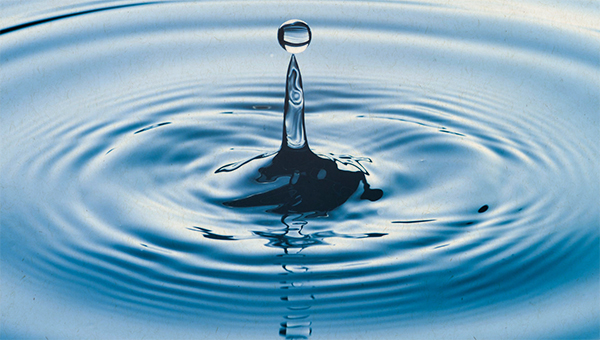 EMERGENCY WATER CONSERVATION
The wildfires currently burning in Sonoma County could threaten the source of Petaluma's water that comes from the Russian River. The more water we can store for domestic and firefighting purposes, the better prepared we will be during this emergency.
At the request of the Sonoma County Water Agency, the City's Water Utility is urging customers to take the following actions immediately:
Turn off all outdoor water for irrigation (Irrigation accounts for a large portion of water usage in summer)
Reduce indoor water use as much as possible (Take fewer and shorter showers, flush toilets only for solids, postpone laundry washing, wait to run the dishwasher until it's full)
Postpone washing of vehicles and other outdoor water uses
Turn off auto-fill valves to pools, spas, decorative fountains and ponds, or delay adding water manually
Set water softening systems to bypass auto-regeneration cycles for the duration of the emergency
Use a bucket to catch and reuse water when washing fruits and vegetables and when waiting for hot water from faucets, showers, and tubs. Use for watering potted or in-ground plants inside or outside your home, or for toilet flushing by pouring into the toilet bowl.
Now, more than ever, our water is precious. Help us conserve every drop!
For more information, visit Sonomawater.org/fire.
To find out more about Sonoma Water's system, visit www.sonomawater.org/water-supply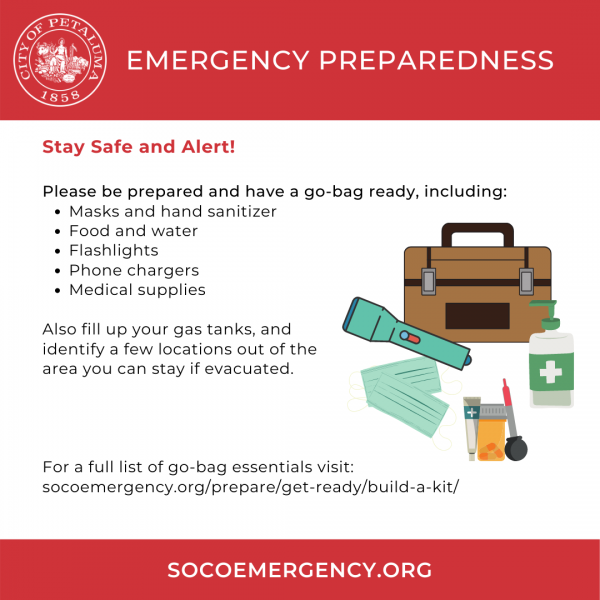 BE PREPARED 
We know we said this before, but it bears repeating: The best way to keep yourself, your loved ones, and your pets safe during an emergency is to get prepared before the emergency. Please follow the advice of the County of Sonoma.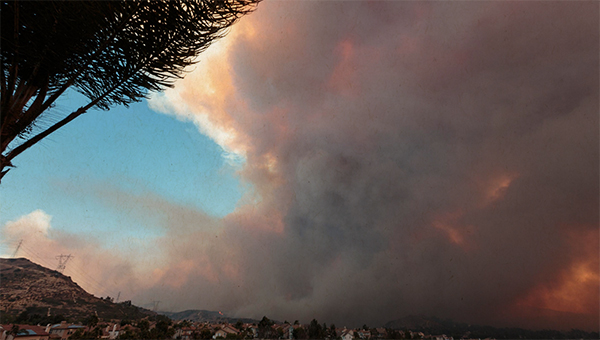 SPARE THE AIR ALERT & AIR QUALITY CONCERNS
Smoky conditions throughout the region have caused the Bay Area Air Quality Management District (BAAQMD) to issue a Spare the Air Alert through Sunday, August 23. During this time it is illegal for residents and businesses to use their fireplaces, wood stoves, pellet stoves, outdoor fire pits, or any other wood-burning devices.
Respiratory health is top of mind for all of us during the pandemic, so it's important to take steps to avoid exposure to unhealthy air. That means staying indoors as much as possible, especially when air quality is poor.  You can check current air quality conditions by visiting www.airnow.gov and entering your zip code.
We've all gotten used to wearing facial coverings to avoid COVID-19 transmission. But it's important to understand that while cloth face coverings offer protection against COVID-19 virus spread, they do not provide protection against smoke particles. People who must be outdoors for long periods, in areas with heavy smoke, or where ash is disturbed, may want to wear an N95 respirator mask. Those with existing respiratory, lung or heart conditions should limit their exposure by staying indoors. Since wearing a respirator can make it harder to breathe, those with lung or heart conditions should check with their doctor before using one.
CLICK HERE for information about how to protect yourself from unhealthy air quality.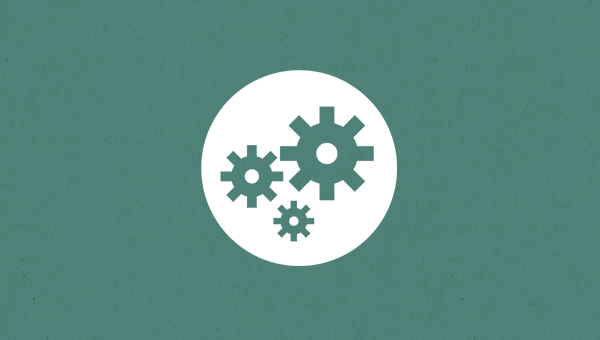 OTHER COMMUNITY SUPPORT AND RESOURCES
Advocacy is occurring in response to farm and vineyard workers who are being required to continue working at local wineries in evacuation zones. If you are concerned about worker safety, contact the California Rural Legal Assistance Hotline for Labor Rights Under COVID-19, at 1-800-357-9513 or 707-528-9941. Another resource is the state's worker safety agency, CAL-OSHA; to file a complaint, call 707-649-3700.
COAD — a local coalition of community organizations active in disasters — is organizing volunteer Spanish language translators and interpreters for immediate action when needed. If you or someone you know needs assistance, please contact Rocio Rodriguez Casquete, MPH, Director, Sonoma County COAD, 707-544-6911 x 20403 | Cell: 956-793-1634,

[email protected]

.
In consideration of the wildfires, the Federal Immigration & Customs Enforcement (ICE) will temporarily suspend routine immigration enforcement operations in the areas affected by the fires in Northern California, except in the event of a serious criminal presenting a public safety threat. Likewise, immigration enforcement will not be conducted at evacuation sites, or assistance centers such as shelters or food banks.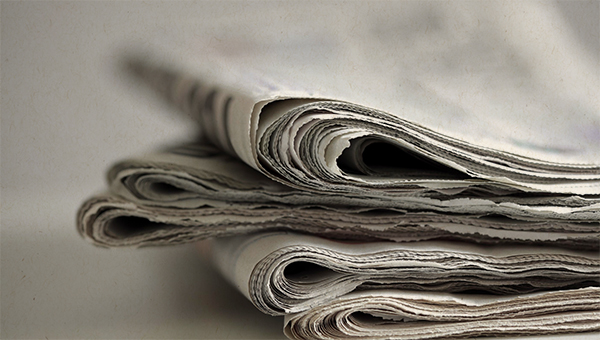 OTHER NEWS
Although COVID-19 and the wildfires are top of mind right now, there's other news we'd like to share:
COMMUNITY MEETINGS REGARDING THE PURCHASE OF PETALUMA VALLEY HOSPITAL 
You're invited to participate in one of several upcoming virtual community meetings to learn about the proposed sale of Petaluma Valley Hospital (PVH). The meetings will feature a presentation by the Petaluma Health Care District and provide an opportunity for community members to ask questions.
The next meeting is Saturday, August 22, 9 a.m. to 10 a.m.
CLICK HERE for the full meeting schedule, attendance details, and more information on the hospital sale.
BUSINESS HELP
The Napa Sonoma Small Business Development Center continues to be an excellent resource for Petaluma businesses. The SBDC offers free one-to-one help from business experts, low-cost business courses, and webinars on everything from Managing COVID-19 at the Workplace to Marketing Your Business Online. Need to pivot your business or interested in launching a new business? Check out their NxLevel Entrepreneurial program, an 11-week program that helps you take a deep dive into every aspect of your business. Fall sessions for NxLevel start in early September.
CLICK HERE for more info.