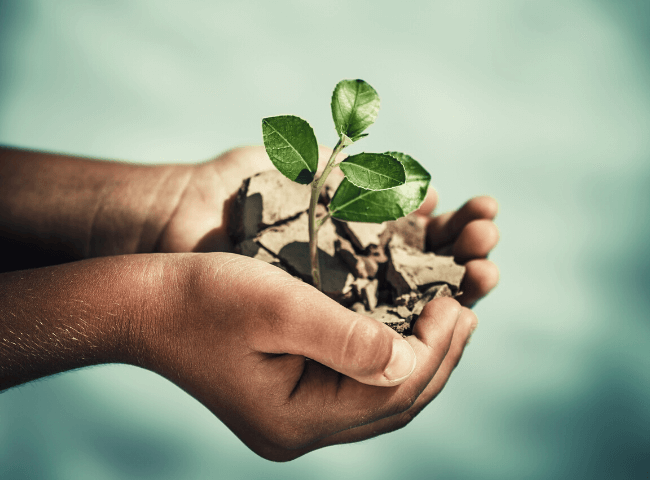 Good Evening, Petaluma –
We are thrilled to be seeing more blue skies poking through the past couple of days, though our hearts are with those impacted by the recent wildfires. We hope you have had a chance to enjoy some of the fresher air that has been coming our way.
Exciting updates this evening from the County of Sonoma regarding the FDA's approval of the Pfizer vaccine, along with information on 3rd doses and a way to access your vaccination digitally. We will also share updates regarding City staff COVID testing and vaccinations, a new digital permitting platform, drought tips, a new weekly feature section from our Climate Action Commission, and more.
Please enjoy, share with friends, and have a lovely evening. We'll see you in your inbox next Wednesday!
COVID-19 UPDATE
Please take a moment to check out these important COVID-19 resources and updates from the County of Sonoma:
FDA Grants Full Approval to Pfizer Vaccine
On Aug. 23, 2021, the Food and Drug Administration granted full approval to Pfizer-BioNTech's coronavirus vaccine for people 16 and older. The vaccine was being administered under an emergency use authorization.
CLICK HERE to learn more.
Third Does of Vaccines Available for Small Portion of Population
Third doses of the Pfizer and Moderna COVID-19 vaccines have been authorized for patients who are moderately or severely immunocompromised as defined by the CDC and have had their second dose at least 28 days ago. The authorities decided those individuals merited extra shots because many fail to respond to the standard dosage. Only 2% of those who have received two doses of the vaccine qualify for a third dose ﹣ 98% DO NOT yet qualify.
If you are not sure whether you qualify for a third dose of the Moderna or Pfizer vaccines, please consult with your physician. In other words, people should not show up at a vaccine clinic and expect to receive a third dose.
Learn more HERE.
State Offers Digital Copy of Vaccine Card
In June, California unveiled a new system that allows state residents to access a digital copy of their COVID-19 vaccination record. Residents are urged to keep their paper CDC card in a secure place.
How it works:
The system is accessible through cdph.ca.gov.
Residents will be prompted to provide their name, date of birth, and an email or cell phone number they used when getting their vaccine.
You will receive a QR code and digital copy of your COVID-19 vaccination record
You can use either the electronic version you'll get from the portal or the card you were given at the time you received the vaccine to share your proof of vaccination.
Learn more HERE.
CITY TO REQUIRE WEEKLY TESTING FOR UNVACCINATED STAFF
To ensure the safest possible environment for our employees and the public, the City of Petaluma is working toward implementing a City-wide policy requiring weekly testing for any City staff member who has not provided proof of COVID-19 vaccination.
Amid a rise in COVID-19 cases and hospitalizations, the Sonoma County Health Officer strongly recommends that all Sonoma County employers require workers to provide proof of full vaccination for COVID-19 or provide weekly test results. The Sonoma County Health Officer already mandated on August 4, 2021 that all Sonoma County employers of fire, law enforcement, EMS and disaster shelter staff require staff in those departments to show proof of vaccination by September 1st of this year or provide weekly test results.
The City will be complying with the Sonoma County Health Officer's August 4th order concerning safety and disaster shelter personnel and is developing a plan to implement the new City-wide policy in mid-October of this year. We will also be looking at expanding in-person service hours at City facilities, as well.
It has been an unprecedented year navigating a public health emergency along with drought, fire, and power emergencies. We are continually proud of the work our staff and our community does to make Petaluma the special place that it is.
"If this public health emergency has taught us one thing, it is that we are all in this together," said Brian Cochran, Assistant City Manager, "And, as such, we will do everything we can to support the safety of our employees and their families, and the entire Petaluma community."
SAVE WATER WITH US – REDUCE YOUR USE OUTDOORS
Thank you, Petaluma, for all the ways you are working to reduce your water use during this historic drought. We've made great progress, but our work is not done! As the drought progresses, water supplies continue to decrease. We must stay diligent, keep strategizing, and adjust as needed.
Did you know up to 50% of household water use occurs outdoors during the summer months? Cutting back on outdoor irrigation can have a significant impact.
Petaluma currently has a restricted watering schedule in place. Outdoor watering is permitted overnight on Tuesday, Thursday, and Saturday from 7pm-8am. Remember, water when it's dark! Keep a look out for further watering restrictions.
PETALUMA PERMITTING IS GOING DIGITAL!
Get ready, permit applicants! The City of Petaluma is moving to an all-digital permitting process beginning September 13. The self-service portal will be available via desktop, mobile, and other devices, making it a convenient way for applicants to complete permit activities.
PLEASE NOTE: Permitting will be unavailable September 8-12 while the database is being prepared.
This change comes as part of the City's implementation of EnerGov, a permit management software system designed to help the City improve efficiency, provide greater transparency into City processes, and deliver better customer service.
You can use the portal to:
Get Land Use & Zoning Answers
Find Forms
Submit Applications with Plans
Get Input & Submit Corrections
Check Status
Pay Fees
Schedule Inspections
Communicate with Staff
On the City side, the portal will be used to take in and track submittals, review plans and enter comments/corrections, and communicate electronically with applicants throughout the process.
CLICK HERE to learn more.
NEWS FROM THE CLIMATE ACTION COMMISSION
Starting this week, our newsletter has a section reserved for the Petaluma Climate Action Commission. In light of the 2021 IPCC Report that serves as a 'code red for humanity,' we are prioritizing conversations with residents on living into a climate-changed future. As part of digesting the hard news in this report, we wanted to highlight this insightful article.
Additionally, please consider signing up by August 31 as a block leader for the Cool City Challenge. Our city is close to qualifying for an opportunity to win $1M; the program will help our community prepare for emergencies while reducing carbon emissions. Find out more and sign up at aqus.com/cool.
The Climate Commission meets Thursday, September 9, with a wildfire safety presentation at 6:30pm.
JOIN THE COOL CITY CHALLENGE
Local businesses, non-profits, and community groups are joining forces to bring the Cool City Challenge to Petaluma! This community-based program focuses on building up our social networks to help neighborhoods become more planet friendly, disaster resilient, and community-rich.
Curious? Meetings are available on August 26, 27, 29, 30, and 31, and a Spanish session on September 2. Check out aqus.com/cool to learn more!
WE'RE HIRING
The City of Petaluma is looking for talented people to join our team! Please click the links below for more information about our open positions. CLICK HERE for a full list of career opportunities.
Part Time Emergency Medical Technician
Police Officer (Current Academy Attendees & Graduates)
Senior Transit Planner/Grants Management
UPCOMING MEETINGS
The City of Petaluma is hard at work for our community. Please check out our upcoming meetings and click on the links below for more information:
August 25, 7pm – Technology Advisory Committee
August 26, 6pm – Public Art Committee
September 1, 6:30pm – Pedestrian & Bicycle Advisory Committee
September 2, 6pm – Airport Commission
Check for upcoming meetings, agendas, and how to participate on the City's meeting webpage: https://cityofpetaluma.org/meetings/.