Good Evening, Petaluma –
We hope this email finds you and your loved ones safe and healthy. Mother Nature threw us a curveball this past week, but things are beginning to calm down and our local communities are focusing on recovery. Local assistance centers around the County, the Department of Housing and Community Development, and FEMA have programs available to help those affected by the wildfires.
It is important to remember we are not out of the woods yet. We are still in fire season and it remains as important as ever to be prepared. In tonight's email, we'll share information on the current state of the fires, air quality, ways to prepare, water conservation, emergency assistance, and more. We'll also update you on some important, non-fire initiatives the City continues to work on as we move forward.
Through all this, we also must remember we are still in the midst of a pandemic. Please take care to follow social distancing guidelines and wear your facial coverings as recommended.
2020 has presented us countless opportunities to prove what a strong, resilient community we are. Petaluma people truly care for one another, and we couldn't be more #PetalumaProud of each of you!
Have a lovely evening. We will see you back in your inbox next week.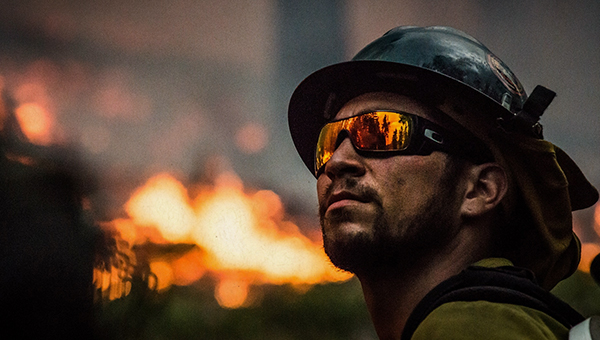 FIRE UPDATE
We are pleased to share increased containment percentages for local wildfires.
Wallbridge Fire
The Walbridge Fire (merged with Stewarts), West of Healdsburg, is currently covering 54,923 acres and is 19% contained. The Walbridge Fire is the top priority in the massive complex of lightning-sparked fires burning across six counties (often referred to as the LNU). Resources have been coming in from out of the area to help contain the fire, including a converted 747 Global Supertanker, the largest aerial firefighting air tanker in the world.
Meyers Fire
They Meyers Fire, North of Jenner, is currently covering 2,360 acres and is 97% contained.
There continues to be no threat of fire to Petaluma, but it is always important to stay informed. Please check the following resources frequently: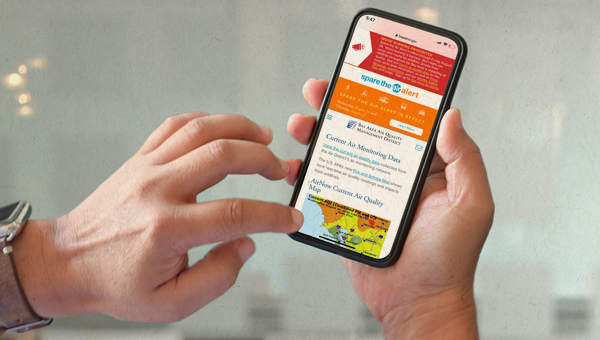 UNHEALTHY AIR QUALITY
Respiratory health is top of mind for all of us during the pandemic, so it's important to take steps to avoid exposure to unhealthy air. That means staying indoors as much as possible, especially when air quality is poor. You can check current air quality conditions by visiting www.airnow.gov and entering your zip code.
We've all gotten used to wearing facial coverings to avoid COVID-19 transmission. But it's important to understand that while cloth face coverings offer protection against COVID-19 virus spread, they do not provide protection against smoke particles. People who must be outdoors for long periods, in areas with heavy smoke, or where ash is disturbed, may want to wear an N95 respirator mask.
People with existing respiratory, lung or heart conditions should limit their exposure by staying indoors. Since wearing a respirator can make it harder to breathe, those with lung or heart conditions should check with their doctor before using one.
CLICK HERE for information about how to protect yourself from unhealthy air quality.

GET TO KNOW THE NEW EVACUATION MAP
The County of Sonoma manages a county-wide evacuation map that is used to help identify areas under threat of fire, flood, earthquake, or power outage. Every address and piece of land falls into a zone on the map. The map includes areas inside Petaluma as well as areas in other cities and unincorporated County areas.
The map will indicate any current evacuation warnings or orders. If an alert or warning needs to be issued for a potential threat to the City of Petaluma, community members can receive notification messages by subscribing to Nixle or SoCo Alerts. As part of our emergency management and preparedness, the City of Petaluma provides this alert and warning service free to our community.
To subscribe to Nixle text your Zip code to 888777. We encourage all of our community members to also sign up for SoCo Alerts if you have not already done so.
CLICK HERE to learn more about the evacuation map and how it works.

WATER CONSERVATION UPDATE
A message from Sonoma Water (our County water agency):
The Walbridge Fire has not impacted Sonoma Water's water supply facilities at this time. Tap water provided by Sonoma Water is safe to drink. There has been no impact to our system's drinking water quality. Emergency water conservation is still being requested of our community to help keep our water storage tanks full for potential firefighting efforts.
To learn more and see a video update from Sonoma Water, please visit: https://www.sonomawater.org/fire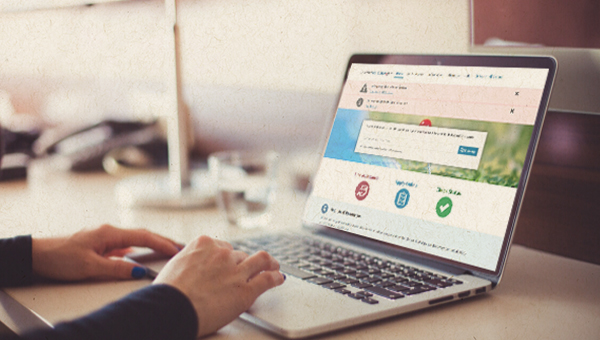 DISASTER ASSISTANCE
A message from the US Department of Housing and Community Development:
On Saturday, Governor Gavin Newsom announced that the White House approved California's request for a Presidential Major Disaster Declaration to bolster the State's emergency response to wildfires burning in Northern California and support impacted residents in Lake, Monterey, San Mateo, Santa Cruz, Solano, Sonoma, and Yolo Counties.
This declaration helps people in those counties through support and services that include:
Crisis counseling
Housing and unemployment assistance
Legal services
If you sustained loses from the Northern California fires in these counties, you can now apply for assistance.
To begin the process, CLICK HERE to apply online with the Federal Emergency Management Agency (FEMA) or call 800-621-FEMA (3362) or 800-462-7585 (TTY). You are encouraged to apply online whenever possible.
Important! If you have insurance, FEMA's process may designate you "inelgible" for benefits even though they may rightfully be yours. If you receive a denial letter, you may appeal/reapply within 60 days to keep your file open with FEMA while you settle your claim with your insurance provider.
FEMA cannot duplicate insurance payments, but may be able to help where homeowner's insurance did not.
You have up to 12 months from the date you apply with FEMA to submit your insurance settlement records for review. If your settlement has been delayed longer than 30 days from the time you filed your claim, you may write FEMA to explain the reason for the delay. Any funds you get from FEMA would then be considered an advance and must be repaid when you get your settlement.
Undocumented immigrants may be eligible for resources and services. For information, download the Guide to Disaster Assistance Services for Immigrant Californians (English / Spanish) from the California Department of Social Services website.

TAKE ACTION! FILL OUT OUR CLIMATE ACTION SURVEY
Petaluma is taking action against climate change – and so can you! Please take a few moments to fill out
THIS SURVEY
, which will help influence the development of the City's Climate Emergency Framework. This document will determine the City's program and policy priorities.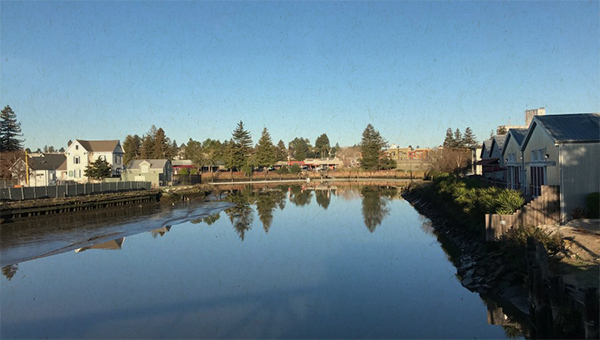 GET READY TO DREDGE
The much anticipated Petaluma River Dredging project is finally here! We are excited to announce dredging will begin September 4. These efforts will increase river depth – resulting in better flood protection, more recreation opportunities, the return of river events, and a revitalized riverfront experience.
Thank you for your patience as we work to restore use of our beloved river. Here are some things you can expect:
Project runs September 4 – October 29
Work will happen 24 hours a day, 7 days a week
The expedited project timeline is designed to support local ecosystems as advised by US Fish & Wildlife
Those who live or work in close proximity to the river may experience increased noise
Shollenberger Park loop trail will be closed beginning 8/31
Delays may occur at and around the D Street Bridge
River access may be limited
Please note: This is a Federal project directed by the US Corps of Engineers. The City of Petaluma does not manage the process or hours of operation.
If you have questions or concerns, please contact:
Brandon Beach, US Army Corps of Engineers
[email protected]
Or
Johnathan Saglerat, City Project Manager
707-292-2772
To learn more, please visit: https://cityofpetaluma.org/riverdredging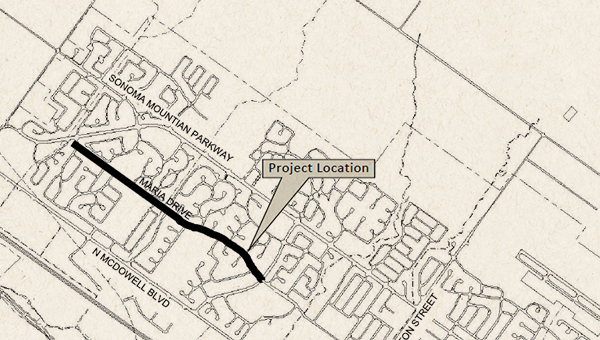 REBUILDING MARIA DRIVE
One large undertaking in 2020 has been the rebuilding of Maria Drive. As many of you know, Maria Drive, running from Sonoma Mountain Parkway to Rainier, is one of the more traveled streets on the East side of town.
We are pleased to share we are using a sustainable pavement rebuilding process in which we recycle existing materials to rebuild the road from the ground up! Our rebuilding project will include pedestrian, bicycle, and transit improvements, as well as the addition of 44 curb ramps along the route.
Below is the anticipated schedule:
9/2/20 to 9/4/20 – Asphalt Grinding
9/8/20 to 9/15/20 – Full Depth Reclamation
9/21/20 to 9/24/20 – Asphalt paving
During the pavement rehabilitation portion of the project, access to driveways will be limited during work hours, however, emergency services access will not be restricted at any time. The project will be phased in block segments to construct the road with road closure with only local access only.

EXPERIENCE THE PETALUMA BLM STREET MURAL
The City's Public Art Committee recently facilitated the installation of a street mural in support of Black Lives Matter. We are so proud of the local artists, community members, and business partners who worked together to make this vision a reality. CLICK HERE to watch a great video about the process!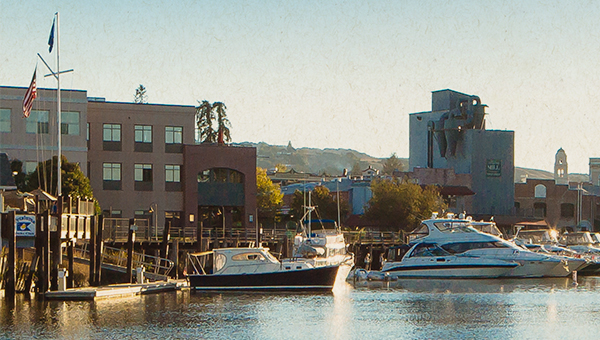 WE'RE HIRING!
The City of Petaluma is looking for talented people to join our team! Please click the links below for more information about our open positions. CLICK HERE for a full list of career opportunities.
Assistant City Attorney
Associate/Senior Civil Engineer
Police Officer (Current Academy Attendees & Graduates)
Police Officer – Lateral
UPCOMING MEETINGS
The City of Petaluma is hard at work for our community. Please check out our upcoming meetings and click on the links below for more information:
Check for upcoming meetings, agendas, and how to participate on the City's meeting webpage: https://cityofpetaluma.org/meetings/