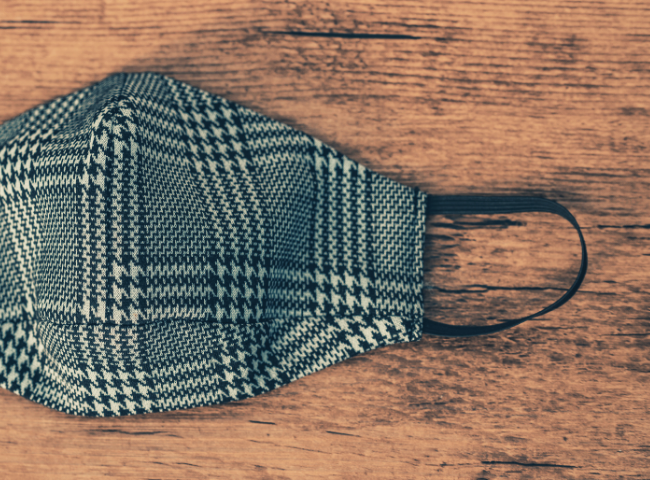 Good Evening, Petaluma –  
Our community experienced a significant shift this week as the County of Sonoma reinstated indoor masking requirements in public places, regardless of vaccination status, as the extremely contagious Delta variant continues to increase cases and hospitalizations throughout the Bay Area. Just this morning, the County of Sonoma reported 406 new cases in the last 24 hours – the highest case number we have seen since January of this year. Though we know it isn't easy for everyone, this is a fairly simple step we can take to protect ourselves, our loved ones, and our neighbors. Thank you for your perseverance and continued efforts in helping stop the spread of COVID-19. 
In tonight's email we'll cover COVID updates for the County of Sonoma, drought news, an exciting new program designed to keep our community SAFE, an extension of the County-wide eviction moratorium, updates on roadwork around town, and more.  
Be safe out there, Petaluma! We'll see you in your inbox next Wednesday. 
COVID-19 UPDATE
Please take a moment to check out these important COVID-19 resources and updates from the County of Sonoma: 
Indoor Masking is Back 
Due to the recent rise in the highly contagious COVID-19 Delta variant, the County of Sonoma, along with 7 other Bay Area Health Officers, has issued a Health Order requiring masks indoors in public places.  
The Order requires all individuals, regardless of vaccination status, to wear face coverings when indoors in public settings, with limited exceptions, starting at 12:01 a.m. on Tuesday, Aug. 3.  
Bay Area health officials urge all unvaccinated residents 12 and older to get vaccinated as soon as possible. The Delta variant is substantially more transmissible than previous forms of the virus. In fact, today, the County of Sonoma reported 406 new cases in the last 24 hours – the highest case number we have seen since January of this year. 
The Health Order is consistent with guidance from the Centers for Disease Control and Prevention (CDC) and the California Department of Public Health (CDPH), which recommend that fully vaccinated individuals wear masks while in indoor public settings. The Health Officer will continue to monitor data, including increasing vaccination throughout the region, to determine when the Order can be adjusted or lifted. 
CLICK HERE to learn more. 
Read the full Health Order HERE. 
Considering Vaccination? 
"Masking and vaccinations are the most important tools we have to end the pandemic. The vaccine is safe, effective, free, and widely available." Sonoma County Health Officer, Dr. Sundari Mase, explained earlier this week. 
Every Californian 12 years and older is eligible to receive the COVID-19 vaccine. Learn more about eligibility and where to get a vaccine HERE. 
The County's vaccine website, SoCoEmergency.org/Vaccine continually updated, giving the public information about the vaccination rollout, safety and how the vaccine is being disseminated in Sonoma County. 
Residents who need help making an appointment are encouraged to call the County COVID-19 hotline at 707-565-4667 in English and Spanish. 
CHECK FOR LEAKS TO SAVE WATER
Did you know water leaks contribute to 14% of household water use? Sometime, we aren't even aware leaks exist in our homes. Check for water leaks in your home today with FREE DIY Leak Kits from the City of Petaluma. 
The DIY (do-it-yourself) Leak Kit includes: 
Easy-to-use guides to find leaks

 

Practical plumbing handbook 

 

Flow rate bag

 

Toilet dye tabs

 

Clear instructions.

 
Call (707) 778-4507 or email [email protected] to request your FREE kit today! 
Learn more ways to save water, and fine additional free tools and rebates, at: cityofpetaluma.org/conserve 
KEEPING PETALUMA SAFE
The City of Petaluma is proud to partner with Petaluma People Services Center (PPSC) to bring our community the SAFE (Specialized Assistance for Everyone) program – a mobile crisis response team modeled after the successful and nationally recognized Crisis Assistance Helping Out on the Streets (CAHOOTS) program in Eugene, Oregon.  
In 2020, our community called on us to offer services designed to assist law enforcement in addressing crises involving issues associated with mental health, addiction, and homelessness – bringing professionals trained in these areas to offer help in place of, or in addition to, police officers. We are grateful to our community for this call to action and honored to answer the call. Petaluma is the first city in Sonoma County, and the first in the region, to provide a program like SAFE. 
The SAFE team provides 3 main services to the community:  
Emergency response for issues relating to mental health, addiction, and homelessness

 
Non-emergency response for people in need

 

Proactive community outreach

 
Individuals may access SAFE services as follows: 
Call 9-1-1 – an emergency dispatcher will answer and determine if your situation requires the SAFE team, first responders such as police, fire, or paramedics, or a combination of both.

 

Call 707-781-1234 – you will reach a directory where you can choose to speak with a 9-1-1 operator or a non-emergency staff member to help.

 
Services are available in both English and Spanish. 
Learn more about the SAFE program HERE. 
COUNTY EXTENDS EVICTION MORATORIUM
A message from the County of Sonoma: 
Sonoma County has expanded financial support available to tenants and landlords through the Emergency Rental Assistance Program. The resources from the Emergency Rental Assistance Program that were enacted on April 19, 2021, have expanded to provide broader rental assistance, more equitable access, housing stability throughout the county, as well as extending the eviction moratorium in Sonoma County until November 1, 2021. 
In addition to the increase in payments for both past-due and upcoming rent, individuals will be able to apply for a variety of new housing expenses such as financial assistance associated with moving costs, assistance to pay arrears that were left at previous rentals, hotel stays during transitions and security deposits for COVID-19-impacted individuals in need of new housing. The program will also remove the one-application-per-household rule, eliminating limitations on roommates and multi-family housing units from applying.  
Learn more HERE. 
To learn about rental assistance programs from the City of Petaluma and our local non-profit partners, COTS and Petaluma People Services Center, please visit: cityofpetaluma.org/rent 
SMOOTHER, SAFER ROADS ARE BECOMING A REALITY
Exciting news, Petaluma! We have completed our first round of pavement restoration and are well on our way to maintaining our streets before further deterioration requires extensive and expensive reconstruction. In the past 2 months, we have performed seal coating (or "slurry sealing") and added ADA-compliant curb ramps to over 50 streets in town! Thank you for your patience as  we carried out this work. 
You may notice we have been seal coating some roads that appear to be in good condition, while other roads that are in obvious need of repair are not receiving immediate attention. Slurry seal is applied to roads to maintain the integrity of surface streets for the safety of those using them. This maintenance step is taken so that streets don't reach the point of needing full reconstruction.  
That said, we've got some exciting, large-scale road replacements in the works. First up is the North McDowell Boulevard Complete Streets project. Stay tuned to learn more about what we have in store! 
CLICK HERE to learn more about our 2021 Pavement Restoration project. 
UPCOMING CLIMATE ACTION COMMISSION PRESENTATION 
Next Thursday, August 12th, the Climate Action Commission is having a guest presentation from Sonoma Clean Power (SCP). This presentation is going to be all about the money-saving, greenhouse gas-reducing programs SCP is offering, including their 0% interest loans of up to $10,000.  
Stick around to hear about the potential for a $1 million grant from the Cool City Challenge to increase disaster resiliency and water stewardship while reducing climate pollution.  
To learn how you can participate in the meeting and view the presentation, visit our meetings page HERE and view the meeting agenda. It is important to note that some meeting agendas are posted closer to the meeting date, so check back often to learn more. 
WE'RE HIRING
The City of Petaluma is looking for talented people to join our team! Please click the links below for more information about our open positions. CLICK HERE for a full list of career opportunities. 
Police Officer (Current Academy Attendees & Graduates) 
Senior Transit Planner/Grants Manager 
UPCOMING MEETINGS
The City of Petaluma is hard at work for our community. Please check out our upcoming meetings and click on the links below for more information: 
August 4, 6:30pm – Pedestrian & Bicycle Advisory Committee 
August 5, 6pm – Airport Commission 
August 10, 6:30pm – Youth Commission 
August 10, 7pm – Planning Commission 
August 11, 6:30pm – Regular Joint Transit Advisory and Pedestrian & Bicycle Advisory Subcommittee 
August 11, 6:30pm – Animal Service Advisory Committee 
August 12, 4pm – Transit Advisory Committee 
August 12, 6:30pm – Climate Action Commission 
Check for upcoming meetings, agendas, and how to participate on the City's meeting webpage: https://cityofpetaluma.org/meetings/