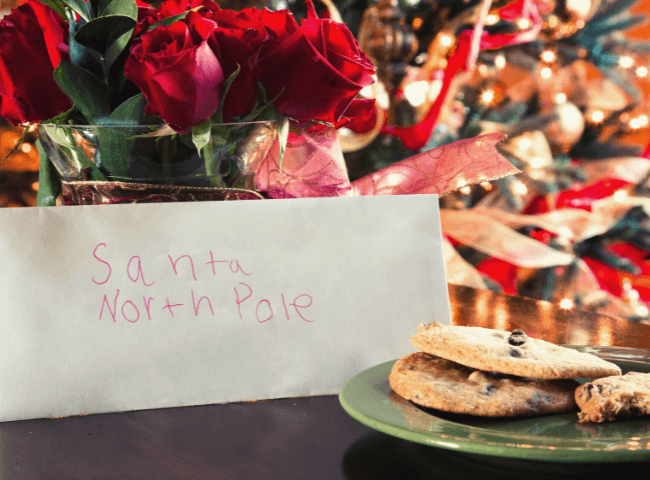 Hello, Petaluma –
We hope this email finds you in the holiday spirit! Tonight we're sharing information on fun holiday happenings around town, along with important updates on testing and vaccines, district elections, ways to save on your water bill, and more. Please enjoy, share with friends and have a lovely evening. We'll see you back in your inbox next Wednesday!
COVID-19 UPDATE
Please take a moment to check out these important COVID-19 resources and updates from the County of Sonoma:
Testing
Wondering if you should get tested for COVID-19? The County of Sonoma recommends you:
Get tested if you are experiencing symptoms of COVID-19 whether you have been vaccinated or not.
Get tested if you have been in close contact with someone who has COVID-19, unless you are vaccinated or have tested positive in the last three months.
Get tested if you are unvaccinated and have taken part in activities that put you at higher risk for COVID-19, such as travel, attending large gatherings or being in crowded indoor settings.
Get tested if your employer, such as a healthcare facility, requires routine screening.
CLICK HERE to learn more and find a testing site near you.
Vaccines
Everyone 5 years and older can get a vaccine at no cost. The County of Sonoma, as well as the CDC, recommends you get a booster dose as soon as you are eligible.
You are eligible for a booster dose of Pfizer or Moderna if you:
Received your second dose at least six months ago, and
Are 18 years of age or older
You are eligible for a booster dose of Johnson & Johnson if you:
Received your first dose of the Johnson & Johnson vaccine at least 2 months ago, and
Are 18 years of age or older
Boosters can be "mixed and matched" following the completion of the primary vaccination series with a different available COVID-19 vaccine.
CLICK HERE to learn more.
READY TO LEARN ABOUT DISTRICT ELECTIONS?
Petaluma is transitioning from "at large" to "district" elections. This is an exciting change that will help us to ensure voices from all corners of our community are heard.
As part of our transition to district elections, we are working to identify "Communities of Interest" in Petaluma – and we need your help!
Please visit us this weekend at the Kentucky Street Holiday Marketplace. We will be sharing information about district elections, how they work, and what they mean for our city. Be sure to fill out the Community of Interest (either at the event or by clicking HERE) to help us understand who needs to be represented.
See you Saturday December 4, 11am-5pm, on Kentucky Street!
SAVE WATER NOW – SAVE MONEY YEAR-ROUND
Did you know wintertime water conservation can lower your water bill year-round?
Monthly wastewater rates for residents are based on the average amount of water used during the winter months or actual water usage, whichever is lower.
This means, the water you use this winter will determine your wastewater rate July 2022-June 2023. The more you conserve during the winter, the less your wastewater bill will be throughout the year!
Tell your neighbors and friends to help spread the word.
To learn more, visit: cityofpetaluma.org/billingwatersewer
CLIMATE ACTION UPDATE
Check out this inspirational discussion between Bill McKibben and Saul Griffith with Rewiring America's CEO, Ari Matusiak, for the most optimistic climate conversation this year. Renowned and recognized for his decades of climate activism and leadership, McKibben was just back from the COP26 global climate summit in Glasgow. Check it out.
For More inspiration: Mayor Teresa Barrett takes a leadership stance on climate, joining Mayors for Electrification.
LOOKING FOR THE PERFECT HOLIDAY GIFT?
Petaluma is home to an amazing array of shops, restaurants, and service providers. Let's keep showing them love this holiday season! The City of Petaluma has partnered with the Petaluma Downtown Association to make supporting local simple and convenient through our Shop Petaluma website and gift card program.
The Shop Petaluma gift card can be used at any participating business – empowering holiday shoppers to support local while giving the gift of variety (cards are accepted at 100+ locations around town!)
Learn more at shoppetaluma.com!
LIGHT UP A LIFE THIS FRIDAY
We are incredibly excited to welcome back "Light Up a Life", the beloved Petaluma tree lighting tradition put on by Sonoma County Hospice, IN PERSON this year at Walnut Park.
The tree lighting ceremony will take place this Friday, December 3rd from 6:00pm-7:00pm.
CLICK HERE for more information.
JOIN US FOR THE PETALUMA MUSEUM NYE CONCERT
Did you know that the Petaluma Historical Library and Museum's popular New Year's Eve Concert is back this year?
Note that all COVID-19 health and safety guidelines will be strictly enforced, including capacity limits and facial coverings being required while indoors.
CLICK HERE for more information about the event, including how to purchase tickets.
LETTERS TO SANTA
Our Parks and Recreation Department is excited to once again offer their "Letters to Santa Program" this holiday season.
To participate, simply do the following:
Have your child (or children) write a letter to Santa.
On a separate piece of paper, please legibly provide the child's first and last name, age, and what they want from Santa.
Include a self-addressed, stamped envelope so that a response from Santa may be easily mailed.
Drop off the letter (or letters) at one of two "North Pole Post" mailbox locations in Petaluma:
Petaluma Community Center, located at 320 North McDowell Blvd.
Petaluma City Hall, located at 11 English Street
Letters must be submitted by Friday, December 17th.
DECEMBER 4 DOWNTOWN HOLIDAY HAPPENINGS
Join the Petaluma Downtown Association this Saturday, December 4, 11am-5pm, for their Merchant Holiday Open House & Kentucky Street Holiday Marketplace! The street will be closed to cars so that you can leisurely enjoy holiday music from strolling carolers, tasty treats at shops along the way, and best of all, great deals. Santa…and you…will be crossing names off your gift list in no time.
Next, ring in the holidays at Theater Square Plaza! Join Santa and his friends as they Light Up The Square with their huge sparkling Christmas Tree in the middle of Theater Square!
The festivities will start at 5:30pm with Santa's Arrival, Carolers, a band, Petaluma Pete, and other festive swagger. Don't miss the tree lighting at 6:30pm!
CLICK HERE to learn more about these and other upcoming events.
COME JOIN OUR PETALUMA TEAM
The City of Petaluma is looking for talented people to join our team! Please click the links below for more information about our open positions. CLICK HERE for a full list of career opportunities.
Deputy Chief Building Official
Environmental Services Supervisor
Firefighter/Paramedic – Lateral and Entry-Level
Police Officer (Current Academy Attendees & Graduates)
Public Safety Dispatcher – Lateral
Have questions about working for the City? Please reach out to [email protected].
UPCOMING MEETINGS
The City of Petaluma is hard at work for our community. Please check out our upcoming meetings and click on the links below for more information:
December 1, 6:30pm – Pedestrian & Bicycle Advisory Committee
December 2, 6pm – Airport Commission
December 6, 6pm – Meeting of the Petaluma City Council and Petaluma Community Development Successor Agency
December 8, 6pm – Public Art Committee
December 8, 6:30pm – Regular Joint Transit Advisory and Pedestrian & Bicycle Advisory Subcommittee
December 9, 4pm – Transit Advisory Committee
December 9, 6:30pm – Climate Action Commission
Check for upcoming meetings, agendas, and how to participate on the City's meeting webpage: https://cityofpetaluma.org/meetings/.