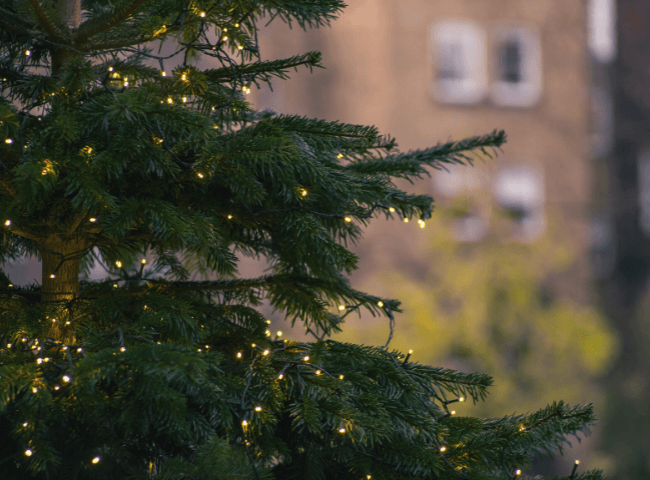 Hello, Petaluma –
As the cooler temperatures and rain continue this week, we'd like to remind you to please turn off your outdoor irrigation. Mother nature is giving our landscapes all they need to stay green at this time of year.
In tonight's Update we'll share some important COVID-19 updates including a new, statewide mask mandate that goes into effect today, information on exciting Petaluma happenings including our transition to district elections and upcoming work on Petaluma Boulevard South, fun seasonal activities for the whole family, and more.
Please enjoy, share with friends, and have a lovely evening. We'll see you in your inbox next Wednesday!
COVID-19 UPDATE
Please take a moment to check out these important COVID-19 resources and updates from the County of Sonoma and California Department of Public Health:
Masking Requirements in Sonoma County
Indoor masking requirements in Sonoma County, including its exemptions for indoor dining and some stable groups of fully vaccinated people, remain unchanged under a new statewide mask mandate from the California Department of Public Health.
CDPH will allow counties such as Sonoma, which has required facial coverings in most indoor public settings since August, to maintain their existing health orders around masking.
This means that some workplaces, gyms, churches and other organizations in Sonoma County will continue to have the option of allowing stable cohorts of fully vaccinated people to remove their masks indoors, if the organizations verify vaccination status and qualify under other terms of an October 2021 amendment to the county health order.
Masks may also be removed while actively eating or drinking indoors, regardless of vaccination status.
CLICK HERE to learn more.
Omicron Variant
Looking for information on the Omicron variant? The California Department of Public Health has put together a fact sheet that addresses frequently asked questions and concerns. CLICK HERE to view it.
Testing
COVID-19 testing is widely available throughout Sonoma County. Residents are encouraged to make use of testing before family and other gatherings over the holidays. PCR test results are often available in 24 hours.
CLICK HERE to learn more and find a testing site near you.
HELP SHAPE YOUR DISTRICT
Petaluma is moving to a district election model to ensure that voices from all corners of our community are heard. This is a significant change in how Petalumans will vote for city council representation — and we need your input to shape the new districts.
We offer two ways to collect feedback from the community on how the districts should be formed:
Draw proposed district lines on a printable map and drop it off at City Hall or email/mail it to us.
Draw proposed district lines using our online mapping tool.
Visit cityofpetaluma.org/districtmaps to draw yours today!
MORE RAIN ON THE WAY – GET SANDBAGS AT PRINCE PARK
Sand and bags are available now through December 17 at the entrance to Prince Park located to the right of the empty parking lot. This is a lighted site and is self-serve. Please bring your own shovel. If you have questions, concerns, or need sandbags, please call 707-778-4546.
Learn more HERE.
PLEASE REMEMBER TO TURN OFF YOUR IRRIGATION!
With lower temperatures and occasional rain, plants do not require as much water during fall and winter months. We ask that you turn off your irrigation and water only when needed.
Please be mindful that the restricted watering schedule is still in place – please only water (if needed) during these times: Tuesday and Saturday overnight 7pm-8am.
Learn more: cityofpetaluma.org/savewater
WORK TO BEGIN ON PETALUMA BOULEVARD SOUTH IN JANUARY
We're excited to announce our Petaluma Boulevard South Complete Streets Road Diet project is set to commence in early January 2022! This project will include a full makeover of Petaluma Blvd South from D Street to the Crystal Lane roundabout. New pavement surface, striping, bike lanes, sidewalks and ADA curb ramps will provide increased safety, mobility and access for all road users.
CLICK HERE to learn more.
BE FIRE SMART THIS SEASON
Did you know more than 1 in 5 Christmas tree fires were caused by a heat source too close to the tree? As you deck the halls this season, be fire smart.
Read manufacturer's instructions for the number of light strands to connect.
Make sure your tree is at least 3 feet away from heat sources like fireplaces, radiators, and space heaters.
Information provided by the US Fire Administration.
CLIMATE ACTION UPDATE
This week, our Climate Action Commission shared the following:
Rebates for residential upgrades! If you are interested in electrifying your lifestyle, NOW is the time. Last week California launched its first building electrification program, TECH Clean California. TECH provides major incentives to assist single-family and multifamily residences with converting from gas furnaces to high-efficiency electric heat pumps ($3,000/unit) and from gas to heat pump water heaters ($3,800/unit). And because older homes may need an upgraded electrical panel to support electrification (water heater and EV especially), TECH also provides a $2,800 incentive for panel upgrades. You may qualify for nearly $10,000 in incentives!
Additional assistance from the Regional Climate Protection Authority (RCPA) and BayREN. At the Climate Action Commission meeting on December 9, RCPA director Tanya Narath presented information about a host of programs to help local residents — both property owners and renters — save money, energy, and climate-changing emissions. More info about the programs that BayREN offers can be found here: https://www.bayrenresidential.org/rebates-financing
Check out "The Switch Is On" website for more info about rebates in your area, as well as tips for how and why to electrify your home.
SHOP PETALUMA THIS HOLIDAY SEASON
Petaluma is home to an amazing array of shops, restaurants, and service providers. Let's keep showing them love this holiday season! The City of Petaluma has partnered with the Petaluma Downtown Association to make supporting local simple and convenient through our Shop Petaluma website and gift card program.
The Shop Petaluma gift card can be used at any participating business – empowering holiday shoppers to support local while giving the gift of variety (cards are accepted at 100+ locations around town!).
CREATING AN AGE-FRIENDLY PETALUMA
The City of Petaluma became the second city in Sonoma County to commit to becoming age-friendly. The United Nations estimates that the global population of individuals 60 years and older will be 1.2 Billion by 2025 and 2 billion by 2050. Age-friendly is a world-wide movement focused on creating livable communities for people of all ages.
To date, 583 U.S. communities and eight states, plus the US Virgin Islands, have committed to becoming age-friendly.
CLICK HERE to learn more about our efforts to create an age-friendly Petaluma.
EMERGENCY BROADBAND BENEFIT PROGRAM
Struggling to pay your internet bill? The Emergency Broadband Benefit is an FCC program to help families and households struggling to afford internet service during the COVID-19 pandemic. This new benefit connects eligible households to jobs, critical healthcare services, virtual classrooms, and so much more.
The program provides a discount of up to $50 per month towards broadband service for eligible households and up to $75 per month for households on qualifying Tribal lands. Eligible households can also receive a one-time discount of up to $100 to purchase a laptop, desktop computer, or tablet from participating providers if they contribute more than $10 and less than $50 toward the purchase price.
CLICK HERE to learn more.
REMEMBER TO DROP OFF YOUR LETTERS TO SANTA THIS WEEK!
Did you know that our Parks and Recreation Department's Letters to Santa program wraps up this week?
The deadline for letter submittal is this Friday, December 17th, so don't delay!
A reminder that there are two "North Pole Post" mailbox locations in Petaluma that are accepting letters:
Petaluma Community Center, located at 320 North McDowell Blvd.
Petaluma City Hall, located at 11 English Street
CLICK HERE for more information.
DOWNTOWN HOLIDAY HAPPENINGS
Hotel Petaluma is excited to announce that Petaluma's favorite holiday tradition is BACK! They are confident that the community can safely attend this event, and believes that we need that holiday spirit more than ever this year. Gingerbread houses will be on display in the beautiful Goldman Ballroom at Hotel Petaluma.
Everyone is invited to participate in this festive three-day community event. Work alone or partner with family, friends or coworkers to craft your gingerbread creation! Help award the People's Choice award by voting for your favorite gingerbread house! Visit the Facebook Event page for more details and updates.
Register online HERE.
Don't forget to share on Social Media! #petalumagingerbread #hotelpetalumaholidays
CLICK HERE for more seasonal events in and around Petaluma.
IS YOUR BUSINESS HIRING? LIST POSITIONS HERE
Employees are hard to find and we want to make it easier! Beginning this month, our weekly Community Updates will include a list of local companies that are hiring.
If your company is hiring and you'd like to advertise with us free of charge, please email [email protected] with a link to your jobs page. Info received by Tuesday will be included in that week's Community Update email and social media posts.
JOIN OUR PETALUMA TEAM!
The City of Petaluma is looking for talented people to join our team! Please click the links below for more information about our open positions. CLICK HERE for a full list of career opportunities.
Deputy Chief Building Official
Environmental Services Supervisor
Firefighter/Paramedic – Lateral and Entry-Level
Police Officer (Current Academy Attendees & Graduates)
Public Safety Dispatcher – Lateral
UPCOMING MEETINGS
The City of Petaluma is hard at work for our community. Please check out our upcoming meetings and click on the links below for more information:
December 28, 6:30pm – Youth Commission
December 28, 7:00pm – Planning Commission
Check for upcoming meetings, agendas, and how to participate on the City's meeting webpage: https://cityofpetaluma.org/meetings/