Good Evening, Petaluma –
We hope this email finds you well. We've made it to the final month of 2020! It has been a long, and often challenging, journey to get here. We are so proud of the way our community has come together to support each other and kept an overall positive outlook through these trying times. Let's keep it up!
With COVID-19 cases on the rise, it is more important than ever to remain diligent in our efforts to control the spread. Please, wear your facial coverings and follow all social distancing guidelines. It may not be easy during what is normally a very social time of year, but the health and safety of our loved ones and neighbors is definitely worth the effort!
In tonight's email, we'll share the latest COVID-19 update from Governor Newsom, best practices for those who traveled or gathered recently, news of increased testing in Sonoma County, new ways the City is helping businesses, a great way to support local this season, fire safety tips, an update on the PG&E Clean Fuel Rebate, and other exciting news from around the community.
Please enjoy, share with friends, and wear your masks! We'll see you back in your inbox next Wednesday.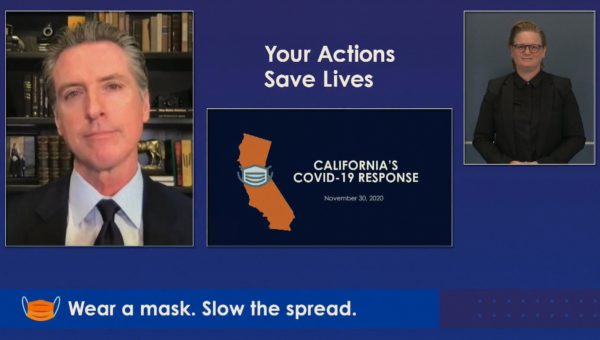 UPDATE FROM GOVERNOR NEWSOM
Yesterday, Governor Gavin Newsom gave an update on the State's response to COVID-19, including record-high case rates, support for small businesses, and more.
CLICK HERE to watch the full video.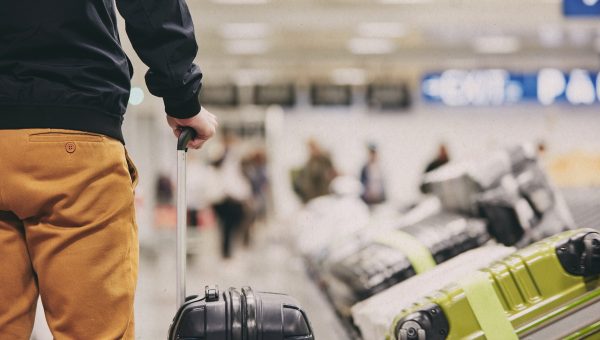 DID YOU TRAVEL OR GATHER?
A message from the County of Sonoma:
For those who traveled over the weekend, it is important to monitor symptoms for 14 days after returning. In addition to fever and chills, runny nose, coughing, and shortness of breath, symptoms can include fatigue, muscle or body aches, headache, loss of taste or smell, nausea, vomiting, and diarrhea. If you experience any of these symptoms, get tested immediately.
Even if you don't develop symptoms, consider getting tested three to seven days after your return, particularly if you're coming back from an area with more COVID-19 transmission than we have here in Sonoma County
Also, be on the lookout for symptoms if you engaged in activities that put you at increased risk of getting COVID-19, especially gathering indoors with non-household members. If you did so, we ask you to reduce your contact with other people as much as possible for 14 days, keep your distance from others, and, as always, be sure to wear a mask that covers the bridge of your nose and mouth anytime you're outside your household.
If you experience symptoms or have been a close contact with someone who has tested positive, stay at home, isolate yourself from others in your household, and contact your medical provider. Get rest and stay hydrated. Don't leave your house except to get tested or for medical appointments and call ahead to let them know of your concerns.
Again, always wear a facial covering anytime you leave the house.
CLICK HERE for information on where to get tested in Sonoma County.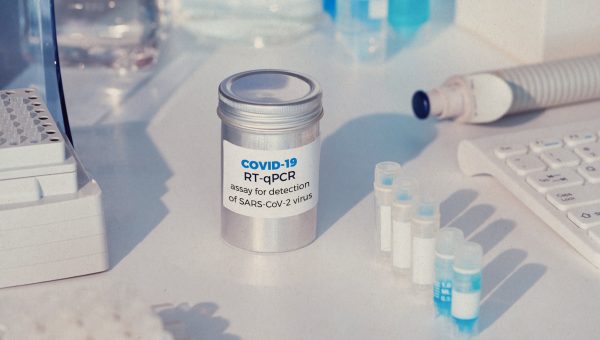 INCREASED TESTING CAPACITY IN SONOMA COUNTY
The County of Sonoma has been working closely with the State to increase the
availability of free testing sites throughout the county. Per the County of Sonoma, next week, the Santa Rosa Fairgrounds testing site will scale up to handle 50 percent more people. This builds on the steady increase in testing demand at the State-run sites at the Fairgrounds and the Bluebird Community Center in Windsor. Additionally, OptumServe will open another site
in Petaluma as early as next week. Sonoma County will have a capacity of over 1,100 tests per day once the Petaluma site begins operation.
To reach OptumServe, call 1-888-634-1123 or schedule an appointment online HERE.
To help offset transportation costs and time away from work, the County continues to provide gift cards to eligible individuals at pop-up COVID-19 testing sites. To qualify, residents must be 18 years or older, live in one of the target census tracts in Sonoma County, and have received no gift card in the past month. While funds are available, these gift cards will be mailed to the homes of individuals who qualify, rather than being distributed at the testing sites.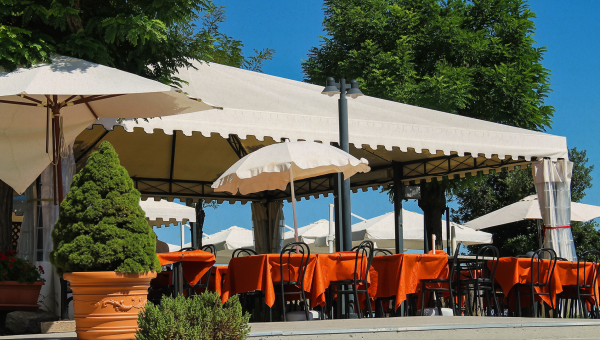 PETALUMA FREE RANGE HELPS BUSINESSES PREPARE FOR WINTER
Being outdoors during summer months is fun. And yet, as we continue to follow social distancing requirements, we will need to continue dining and doing other activities outdoors for the near future – even as temperatures continue to drop. To help make this experience more comfortable, the City of Petaluma is working with local businesses to install City-purchased tents in outdoor spaces.
Buying and installing tents is tricky business because fire codes, building codes, and traffic safety have to be met – not to mention the consideration of COVID-19 precautions. Our staff will handle the measuring, the permitting, and the installation for a small fee. We are hopeful that this effort will help our businesses that continue to be limited to outdoor operations get through the winter.
Would you like an outdoor tent for your business? Please call Nancy Sands at 707-778-4549 or email her at [email protected] to see if this will work for you.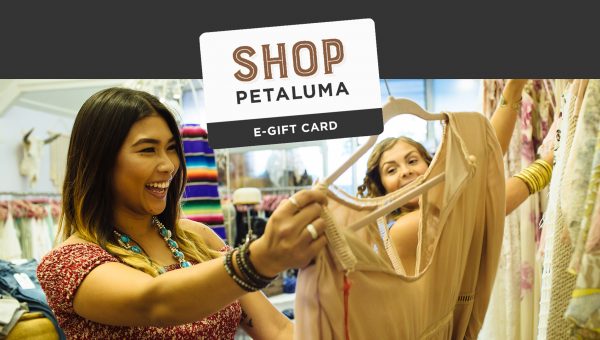 SUPPORT LOCAL THIS SEASON WITH THE SHOP PETALUMA GIFT CARD!
Looking for the perfect gift but want to keep it local? We've got you covered! The Shop Petaluma gift card can be redeemed at any participating shop, service provider, or restaurant in town. Your loved ones will appreciate the variety and you'll be helping support the businesses that give so much to our community. It's a win-win!
CLICK HERE to buy one today!
Want your business to be part of the program? CLICK HERE to learn more.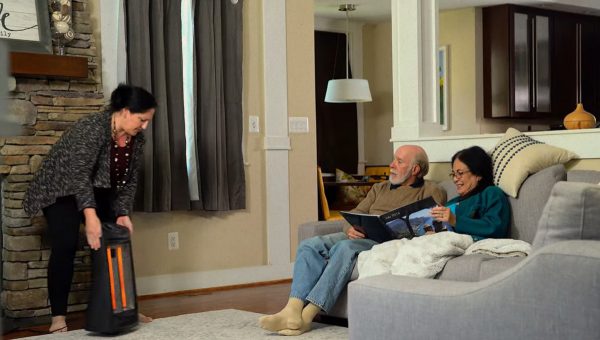 FIRE SAFETY FOR SENIORS
Did you know older Americans (over 65) are one of the groups at greatest risk for dying in a fire? Seniors are 16% of the population, but they account for 77% of the deaths from clothing fires. The U.S. Consumer Product Safety Commission (CPSC) wants to sound the alarm on this sobering statistic, by reminding our senior community to stay vigilant about fire safety.
Whether it's a dangling sleeve over the stove top, or food left unattended – cooking accidents are the leading cause of fires in the home. But you may be surprised to know that burning trash, grass and debris outdoors is also a leading cause of clothing fire injuries to seniors. Using space heaters improperly also tops the list.
Watch the video above to learn important safety tips and CLICK HERE for more information from the U.S. Consumer Product Safety Commission.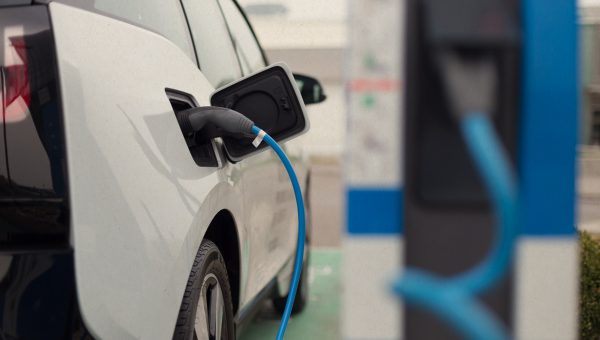 ELECTRIC VEHICLE DRIVERS: APPLY FOR $800 REBATE BEFORE END OF YEAR
PG&E's Clean Fuel Rebate is a one-time $800 rebate for PG&E residential electric customers who are EV drivers and is in addition to any federal, state, or local incentives customers may be eligible for. Launched in 2017, the rebate will be concluding at the end of 2020. To date, PG&E has paid over $95 million to about 147,000 customers through the rebate. The deadline to apply for the rebate is December 31, 2020.
Eligible EV owners can receive one rebate per owned or leased plug-in EV for using electricity as a clean transportation fuel—regardless of when they got their car. To apply, customers need their PG&E account number and vehicle registration documentation such as a registration card or signed purchase agreement.
CLICK HERE to learn more.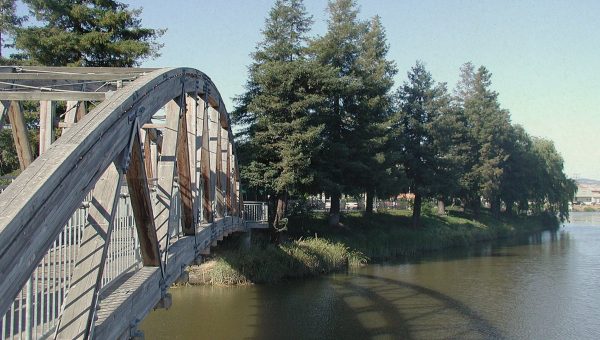 HELP SHAPE PETALUMA'S FUTURE
Would you like to help shape the future of our community by giving input on decisions like housing, land use, the environment, community character, and more? Now is your chance to get involved!
We are looking for a group of 15 Petaluma residents to form our General Plan Advisory Committee – a group that will meet monthly through 2021 and 2022 to help shape our city's roadmap for growth for the next 15 years! We are seeking community members who can offer diverse perspectives.
Interested in joining us? Applications are being accepted now through December 7 – CLICK HERE for more information.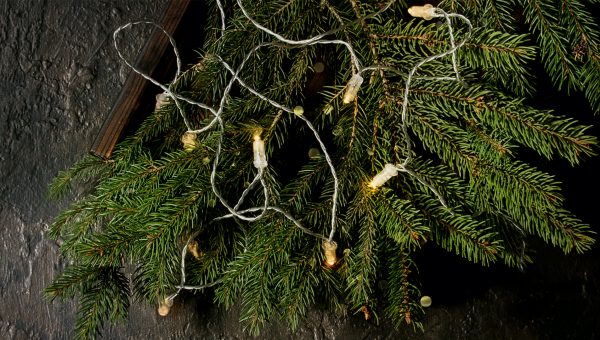 LIGHT UP A LIFE 2020 VIRTUAL EVENT THIS FRIDAY
Light Up a Life is Hospice of Sonoma County's annual community celebration of treasured memories. For the past 35 years, during the month of December hundreds of bright, clear lights have illuminated various Light Up a Life Trees, each light symbolizing the life, hopes, and dreams of a loved one. In Petaluma, the Light Up a Life tree can be found at Walnut Park.
Hospice of Sonoma County invites you to join them at www.sonomacountyhospice.org on Friday, December 4th at 6pm for their virtual tree lighting and remembrance ceremony. If you'd like to view the event at a later date, it will continue to be available through the end of the year.
If you would like to pick up a Light Up a Life candle to light at home, they are available during business hours at the following locations in Petaluma:
Hospice of Petaluma – 416 Payran Street, Petaluma
Sacks Hospice Thrift Store – 128 Liberty Street, Petaluma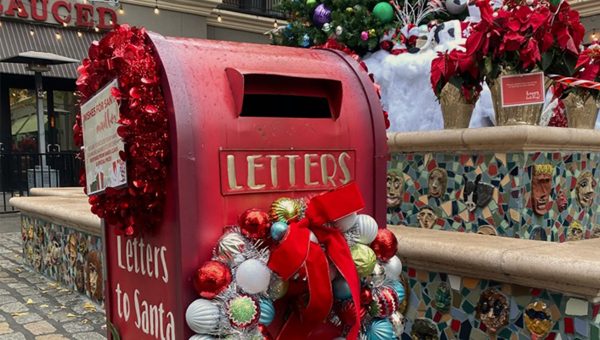 IT'S BEGINNING TO LOOK A LOT LIKE THE HOLIDAYS!
'Tis the season for lights, sparkle, and holiday magic – and Downtown Petaluma is doing its part! When you are out and about this month, be sure to check out the gorgeous Theater Square Christmas tree (going up Saturday December 5), the lighted tree outside McNear's, downtown Christmas banners, and more. And don't forget to drop a letter to jolly old St. Nick in Santa's mailbox located in Theater Square!
Our holiday celebrations might look different this year, but our holiday spirit is still going strong! Take pics of your favorite holiday decorations and share with us on Instagram using #PetalumaProud.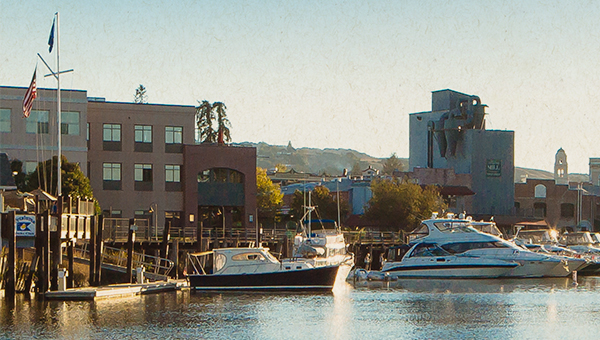 WE'RE HIRING
The City of Petaluma is looking for talented people to join our team! Please click the links below for more information about our open positions. CLICK HERE for a full list of career opportunities.
Accounting Assistant II
Assistant City Attorney
Associate/Senior Civil Engineer
Mechanical and Electrical Maintenance Supervisor
Police Officer (Current Academy Attendees & Graduates)
Police Officer – Lateral
UPCOMING MEETINGS
The City of Petaluma is hard at work for our community. Please check out our upcoming meetings and click on the links below for more information:
December 2, 6:30pm – Pedestrian & Bicycle Advisory Committee
December 3, 6pm – Airport Commission
December 7, 6:15pm – Meeting of the Petaluma City Council and Petaluma Community Development Successor Agenc
December 8, 4pm – Historic and Cultural Preservation Committee
December 8, 6:30pm – Youth Commission
December 8, 7pm – Planning Commission
December 9, 6:30pm – Regular Joint Transit Advisory and Pedestrian & Bicycle Advisory Subcommittee
December 9, 7pm – Technology Advisory Committee
December 10, 6:30pm – Climate Action Commission
Check for upcoming meetings, agendas, and how to participate on the City's meeting webpage: https://cityofpetaluma.org/meetings/