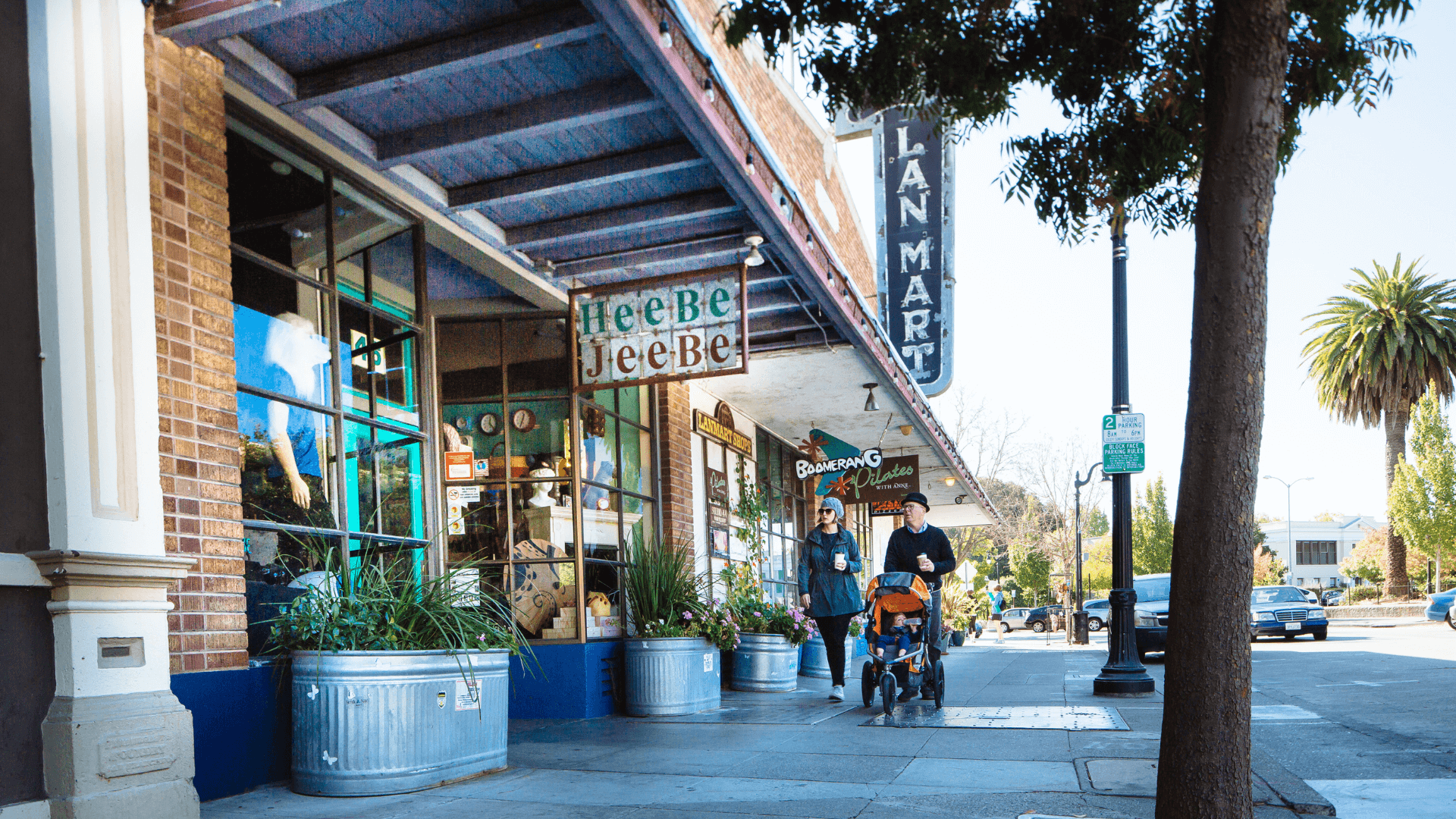 Happy Wednesday, Petaluma – 
With the holidays finally here, we are reflecting on this year and feeling grateful to have such a kind and caring community. Thank you for lending a hand whenever you can, being supportive of your fellow neighbor, and coming together to make our city the best it can be. 
This evening, we're sharing news about outgoing City Council members and an opportunity to meet with incoming City Council Members, new holiday hours at the Sonoma County Library, ways to stay safe this holiday season, and much more. Please enjoy, share with your friends, and have a wonderful evening. We'll see you in your inbox next Wednesday! 
Read the Outgoing City Council Member Proclamations
At last Monday's City Council meeting, we bid a formal farewell to three outgoing Council members and our Mayor, Teresa Barret. We are so grateful for their service during their terms and their dedication to making our city a better place. Read the proclamations and learn a little bit more about their work on behalf of Petaluma: 
Join Us January 9 for a City Council Reception!
Enjoy light refreshments and meet your newly elected and re-elected City Council members! Join us January 9 at 5:00 PM – an hour before the Council meeting – to talk one-on-one with your new City Council members and enjoy refreshments in the foyer.  
For more information about Petaluma's City Council, visit cityofpetaluma.org/city-council 
The November City of Petaluma Monthly Update is Here!
Looking to learn more about what the City worked on in November? Check out the November 2022 Monthly Update on the City of Petaluma Monthly Updates Webpage. The Monthly Update reflects key projects and initiatives that your City staff are working on and are happening in Petaluma. Each project featured reflects specific Council Goals and Priorities.
View the November Update HERE and the Monthly Update Webpage HERE. Also, make sure to check out the revamped City Goals & Priorities page that now includes more information on our Top 10 Priorities! 
Missed the City's Project
HomeKey
Virtual Townhall? Watch It Now!
Studios at Montero (SAM) is the conversion of a motel into 60-units of permanent housing for chronically homeless individuals. Slated to open in spring of 2023, SAM is a $15 million State 'HomeKey' project, awarded to the City of Petaluma and includes our partners at COTS and Burbank Housing. We invite you to learn more about the project by watching the replay of our Virtual Townhall HERE.  
Interested in learning more? Visit the SAM webpage HERE for more information on the project and ways you can get involved. 
Holiday Weekend Hours at Sonoma County Library
Over the coming holiday weekend, the Sonoma County Library will be closed from Saturday, December 24 starting at 2:00 PM through Monday, December 26 in observance of Christmas. Make sure to stop by the library before Saturday to pick up or return any books. 
To learn more about the Sonoma County Library, visit sonomalibrary.org. 
Practice Proper Home Fire Safety This Holiday Season
Did you know that Christmas Day and Christmas Eve are the second and third peak days for home cooking fires? Cooking is the leading cause of home fires and unattended cooking is the leading cause of home cooking fires. Here are some good reminders as you get ready to indulge this holiday: 
Stay in the kitchen while cooking on the stovetop. Stay at home when cooking in the oven. Set a timer and check on things regularly.

 

Keep lids or a metal cookie sheet handy to smother the fire should one erupt on the range. Turn off the burner, and let the pan cool completely.

 

For an oven fire, turn off the heat and keep the door closed until cool.

 

Keep a fire extinguisher in the kitchen and be familiar with how to use it.

 
Keep children and pets at least 3 feet away from the stove and areas where hot food is being prepared.

 

Make sure your smoke alarms are working. Test them by pushing the test button.
Additionally, dry Christmas trees, decorations, candles, and heating elements cause an increase in fires during the holiday season so make sure you practice fire safety when celebrating. As you unwrap gifts, remember that wrapping paper is highly combustible and keep it away from fireplaces, space heaters, and candles.
Have a happy and safe holiday! To learn more about proper home fire safety, visit cityofpetaluma.org/homefiresafety. 
Celebrate – and Drive – Safely!
This holiday season, please make a plan to get to and from your celebrations safely! Drinking and driving increases over the holidays, and the highest rate of drunk driving fatalities happens on New Year's Eve. Plan your way home in advance by via Petaluma transit HERE, a rideshare, taxi, or a designated driver. 
See someone about to drive drunk and want to get them the help they need? Call the Petaluma Police Dispatch line at 762-2727. Police can help folks get a cab or a rideshare and keep everyone on our roads safe. 
New Petaluma Gun Safety Ordinance
This past Monday, the City Council unanimously approved an ordinance that will reduce the potential for gun related violence and accidents in Petaluma by requiring safe storage of firearms in homes and in vehicles. This means that if you are keeping a firearm in your home or vehicle, it must be stored in a locked container or disabled with a locking device. It also means that gun owners must report a lost or stolen gun to the Petaluma Police Department within 48 hours.
For additional information and help, check out these resources: 
State approved devices and guidance, click

HERE

.

 

Petaluma Police Department for a free Firearm Safety Kit (contains a safety curriculum and a cable-style lock), click

HERE

.

 
Floating Solar Project Approved by City Council
Big news at Ellis Creek! Petaluma City Council approved the building of a 10+ acre floating solar power array at our Ellis Creek Water Recycling Facility (ECWRF) to save our ratepayers money and help achieve our goal of becoming a greenhouse gas carbon-neutral city by the year 2030.
ECWRF is the City's largest electricity user and operates 24/7, 365 days per year. The project requires no upfront costs from the City, and solar power from the array would be purchased for below our current cost of electricity. The proposed array stands to save ECWRF $500,000 per year – an electricity cost reduction of around 25%, and about $13.1 million over 20 years!
To learn more about Petaluma's climate goals, please visit: cityofpetaluma.org/climateready 
How To Use Your Water Meter for Leak Detection
Did you know water leaks contribute to 12% of household water use? Follow along with Dan in this video to learn how to read your water meter and check for leaks. You can also visit cityofpetaluma.org/watermeter to learn more. Also, check out our quick Leak Detection Check List.
Additionally, you can schedule a FREE Water-Wise Housecall where a water conservation expert will visit your property to help address any/all of the below: 
Advise on ways to save water indoors and outdoors 

 

Adjust your irrigation timer based on seasonal water needs and follow the restricted watering schedule

Help you check for water leaks 

 
To schedule a Water-Wise House Call, please call (707) 778-4507 or email [email protected]  
SHOP PETALUMA
Holiday shopping in Petaluma helps our community all year long! Visit @ShopPetaluma for gift ideas, or buy an e-Gift card here. 
CAN'T MISS HOLIDAY EVENTS
From Shakespeare to Community Carol Sing, Petaluma's holiday events offer something for everyone. Go to vistpetaluma.com to learn more. 
CARING FOR PETS IN THE COLD
Companion animals are especially vulnerable to avoidable cold-related injuries. CLICK HERE to learn from our partners at North Bay Animal Services more about how to best care for your animals in cold weather. 
JOIN OUR PETALUMA TEAM!
The City of Petaluma is looking for talented people to join our team! Please click the links below for more information about our open positions. CLICK HERE for a full list of career opportunities.
UPCOMING MEETINGS
The City of Petaluma is hard at work for our community. Please check out our upcoming meetings and click on the links below for more information:
January 4, 6:30pm – Pedestrian & Bicycle Advisory Committee
January 5, 6:00pm – Airport Commission
Check for upcoming meetings, agendas, and how to participate on the City's meeting webpage: https://cityofpetaluma.org/meetings/