Good Evening, Petaluma –
We've officially reached our final Community Update email of the year! Though 2020 has undoubtedly presented unexpected challenges and hardships for many, as we look back, we are able to see some silver linings. Over the past year we have come together as a community in new and impressive ways, supporting one another through unprecedented challenges.
In 2020:
Petaluma People Services Center paired dozens of seniors isolated by COVID-19 with community members for daily phone calls to foster a sense of connection through their You Are Not Alone Program.
Petaluma came out in full force to support our neighbors through the terrifying wildfires.
We came together to create a street mural in support of Black Lives Matter and advanced our work to address inclusivity in our community.
Our community purchased over 600 Shop Petaluma gift cards totaling nearly $20,000 – that's $20k in holiday shopping we've kept local to support small businesses!
All this plus food drives, donations, online activities, and so much more. Petaluma has certainly kept busy during 2020 and we couldn't be more #PetalumaProud of all our community has banded together to accomplish during this challenging time. We've said it before and we'll say it again, this is a truly special place to live.
One of our favorite parts of 2020 has been the opportunity to connect more with you, our beloved community, through these weekly emails and our social media platforms. We truly value our relationship with you and look forward to continuing to build our communications in the year to come. Thank you for your support, feedback, and for being part of our amazing community. We are so grateful for you!
In tonight's email we'll review closures, vaccine updates, tips for celebrating safely, ways to continue to support our community through the holidays, and more. Please enjoy, share with friends, and have a happy (and safe!). We will see you in your inbox next year!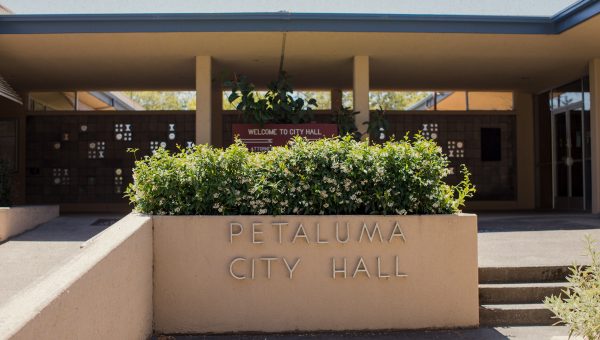 CITY HALL: VIRTUAL SERVICES & HOLIDAY HOURS
City Hall is currently working remotely due to the current Regional Stay at Home Health Order, however all city services are still available virtually.
In observance of the upcoming Christmas and New Year holidays, City Hall and city services will be closed the following days:
December 23-25, 2020
December 30-31, 2020
January 1, 2021
For water-related emergencies, call: 707-778-4546 – a City employee is available 24 hours a day, 7 days a week to assist you.
For non-emergency issues:
Report online HERE.
Report by phone:
Street-related problems (street light out, for example) – (707) 778-4303
Water-related non-emergency issues – 707-778-4546
CLICK HERE for more information.

REMINDER: REGIONAL STAY AT HOME ORDER IN EFFECT
As part of the Bay Area region in the State's new map, Sonoma County is under the State's mandatory Regional Stay at Home Order.
CLICK HERE to learn more.
Residents are directed to stay at home except for work, shopping or other essential activities, such as medical appointments, allowed by the State's Regional Stay at Home Order. All sectors other than retail and essential operations must be closed.
CLICK HERE to learn more about what activities are restricted.
CLICK HERE for answers to frequently asked questions about the Order from the State of California.
For the latest updates, please visit covid19.ca.gov and socoemergency.org.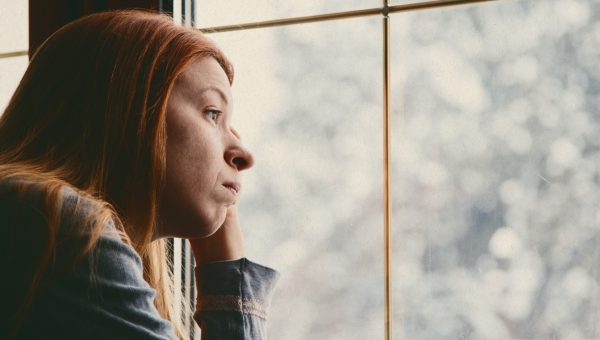 STRUGGLING EMOTIONALLY? HELP IS AVAILABLE
2020 has been a lot. It is not uncommon for people to find themselves struggling emotionally with feelings of depression, anxiety, and isolation.
Petaluma People Services Center offers counseling services to support our community through life's challenges. They work with a wide range of concerns including: anxiety, depression, stress, relationship issues, drug and alcohol use, parenting difficulties, school issues, recovery from trauma, grief and loss, and life transitions. They welcome members of the LGBTQIA+ community.
CLICK HERE to learn more.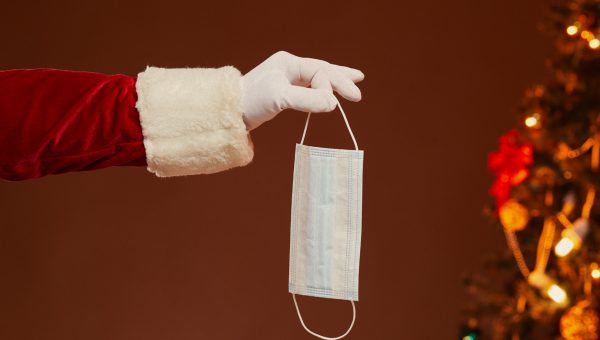 CELEBRATING SAFELY
During a time of year traditionally busy with gatherings, playing it safe with social distancing can feel extra hard to do. While it isn't easy to adjust, it's imperative that we stay strong in our efforts to stop the spread of COVID-19. Please keep these tips and guidelines from the CDC and the County of Sonoma in mind as you make holiday plans this year.
Holiday Celebrations and Small Gathering Information from the CDC
Holidays Guidance from the County of Sonoma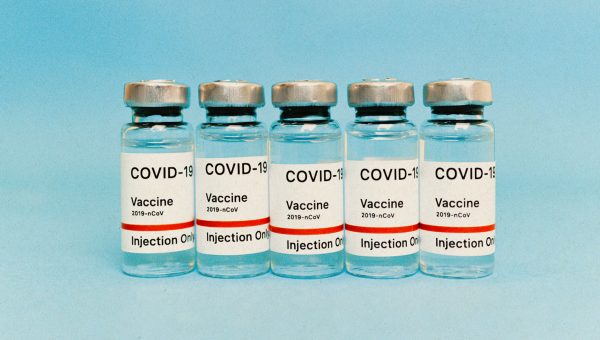 LOCAL COVID-19 VACCINE UPDATE
Last week, Sonoma County received its first COVID-19 vaccine shipment.
CLICK HERE to learn about quantities, where it will be distributed, and more.
CLICK HERE to stay up-to-date on the latest news regarding vaccine benefits, safety, distribution, who will get it, and other important information.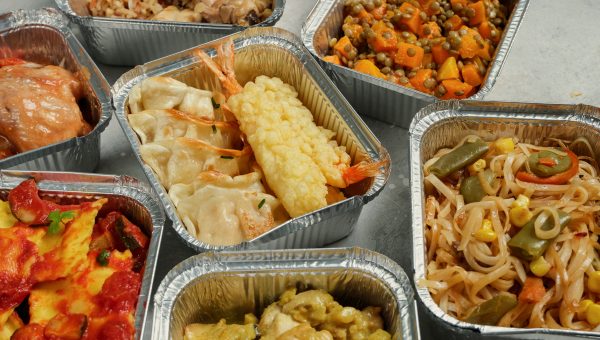 JOIN 12 DAYS OF TAKEOUT!
12 Days of Takeout, a grassroots online campaign launched by a group of California small business owners and stakeholders to support our local food businesses and entrepreneurs, is going strong!
To participate, make at least one purchase a day from your favorite dining or drinking locale between December 12th and 23rd and help share your favorite food pics or eatery highlights on social media using 
#12DaysofTakeout
. And help us spread the word!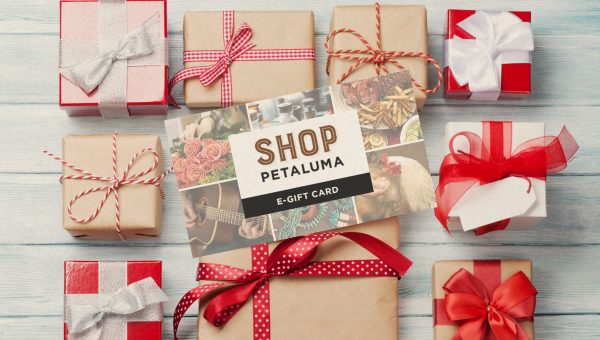 SUPPORT LOCAL THIS SEASON WITH THE SHOP PETALUMA GIFT CARD
Only one shopping day left until Christmas and we've got the perfect gift for you! The Shop Petaluma gift card can be used at over 60 participating Petaluma businesses and is a great way to show support to the local guys during these days of big box stores, Amazon, and closures.
To date, over 600 Shop Petaluma gift cards have been purchased totaling $20,000! That is $20K we've kept local this holiday season. This has a huge impact on our local economy and we are so #PetalumaProud of the support our community is showing one another.
CLICK HERE to purchase a Shop Petaluma gift card today!
Want your business to be part of the program? It's easy and free! CLICK HERE to learn more.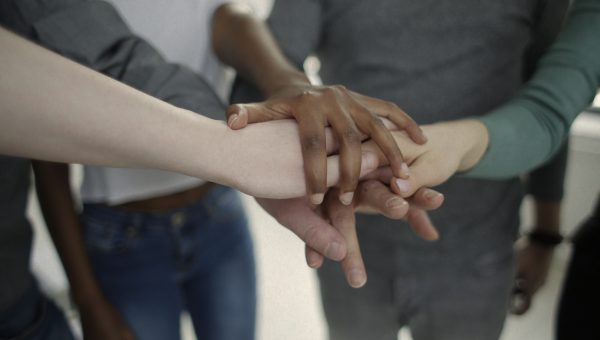 SHARE YOUR THOUGHTS ON INCLUSIVITY IN PETALUMA
2020 has brought to light many important issues around equity, inclusivity, and race relations – both locally and nationwide. We have been listening, taking action, and are motivated to take further steps to ensure our community is a safe and inclusive environment for all who live here.
To learn more about our current and future inclusivity efforts, please CLICK HERE.
To succeed as a prosperous, healthy, and equitable community, it is essential that our City embrace and model diversity, equity, and inclusion in our policies, programs, and services.
To this end, we would like to know your experiences with the City of Petaluma and our Police Department and, specifically, what actions we can take to advance racial equity and inclusion within our City.
Please take a moment to share your thoughts and encourage your friends, neighbors, and colleagues to participate. The survey will be open through January 8, 2021.
CLICK HERE to take the survey in English.
HAZ CLIC AQUI para hacer la encuesta en español.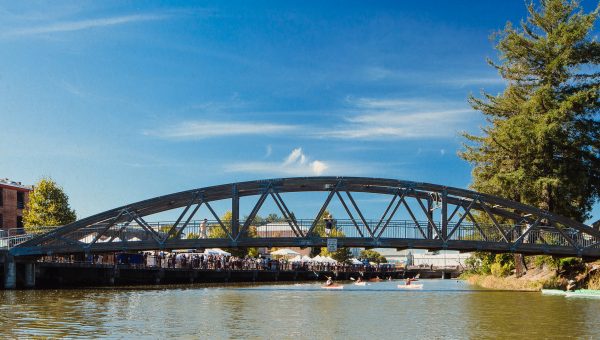 CLIMATE ACTION FRAMEWORK DRAFTED
The City and our Climate Action Commission are excited to announce the development of a draft Climate Emergency Framework that will guide future City efforts in addressing climate change.
The Framework is the result of a year of focused effort by the Climate Action Commission with robust involvement from the community and city staff. The Commission surveyed almost 1,000 people to gather feedback for the guiding document, which serves as a foundation for the development of a Climate Action and Adaptation Plan.
Now that the Commission approved the draft document, it will be presented and discussed at a joint meeting of the Council and Commission on January 11, 2021. To review the document, visit the Climate Action Commission webpage.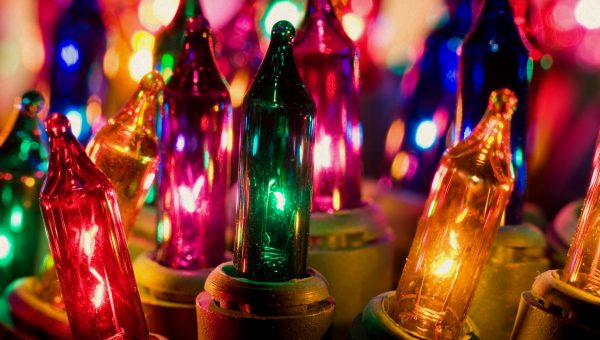 LET'S SEE SOME HOLIDAY LIGHTS!
The self-guided City of Lights Driving Tour might just be the perfect holiday activity for 2020!
Once it's dark, gather the members of (only) your household, pile everyone into the car, and then tour Petaluma neighborhoods to ooh-and-ahh homes that are spectacularly decorated for the holidays.
CLICK HERE to download the map from the Petaluma Downtown Association.
Learn more HERE!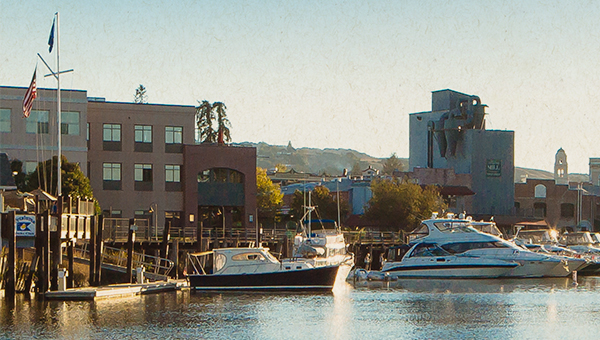 WE'RE HIRING
The City of Petaluma is looking for talented people to join our team! Please click the links below for more information about our open positions. CLICK HERE for a full list of career opportunities.
Assistant City Attorney
Associate/Senior Civil Engineer
Fire Inspector
Mechanical and Electrical Maintenance Supervisor
Police Officer (Current Academy Attendees & Graduates)
Police Officer – Lateral
Police Officer Trainee
Senior Transit Planner
Utility Services Worker II
UPCOMING MEETINGS
The City of Petaluma is hard at work for our community. Please check out our upcoming meetings and click on the links below for more information:
January 6, 6:30pm – Pedestrian & Bicycle Advisory Committee
January 7, 6pm – Airport Commission
Check for upcoming meetings, agendas, and how to participate on the City's meeting webpage: https://cityofpetaluma.org/meetings/