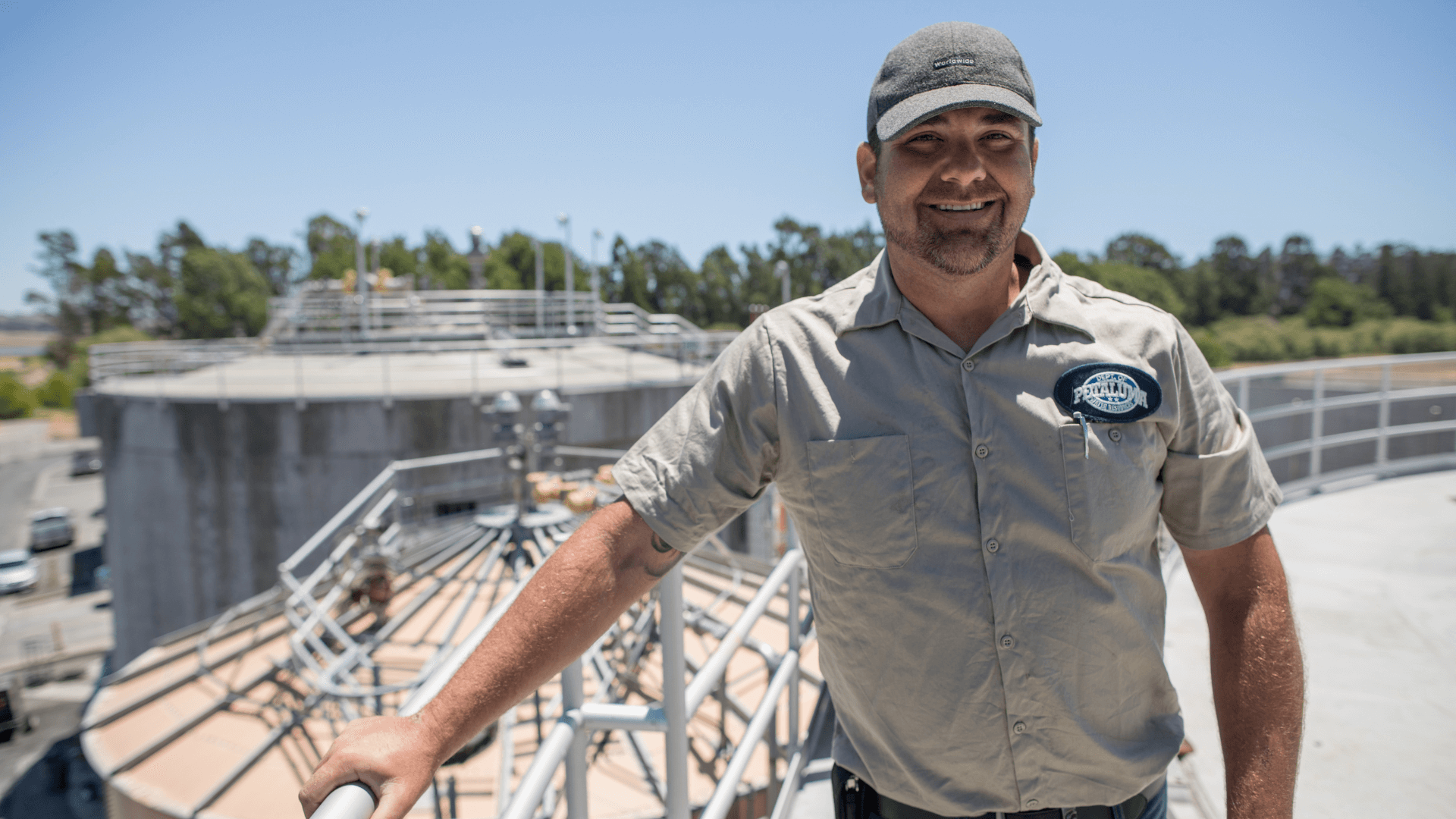 Happy Wednesday, Petaluma!
December is in full swing, which means winds and freezing temperatures. The National Weather Service has issued a Freeze Warning in Petaluma for Dec. 7 – Dec. 11. COTS has set up a warming station located at the Mary Isaak Center. More information can be found below. We encourage you to do what you can to stay warm and thank you for looking out for your fellow community members who may be more impacted by the cold weather.
In tonight's update, learn how you can shop small this year, protect yourself from floods and freezing temperatures, and so much more. Please enjoy, share with friends, and have a wonderful evening. We'll see you in your inbox next Wednesday!  
Honoring a Beloved Petaluma Team Member
It is with a heavy heart that we share the City of Petaluma lost one of our beloved staff members last week, Josh Baccei. 
Josh joined the City team on June 14, 2010, at the Water Field Office as a Utility Service Worker I, promoted to a II in 2012, and then he transferred over to the Ellis Creek Water Recycling Facility as an Operator Trainee in June 2018. Josh presently worked at the Ellis Facility as a Water Recycling Plant Operator II. He was very well-known, respected, and much loved among the Ellis Creek and Public Works & Utilities teams as well as City-wide.  
Josh served our community with integrity, commitment, and passion for Petaluma and was full of joy, kindness, and had a heart of gold. He will be dearly missed by those of us who had the pleasure to serve beside him. Thank you, Josh, for your smile, your hard work, and the happiness you brought to Petaluma. 
Keep Dollars Local with Shop Petaluma
Looking for the perfect gift this holiday season? Give your loved ones a Shop Petaluma Gift Card! Perfect for anyone who wants to support local, the Shop Petaluma Gift Card is an eGift Card that can be used at over 130  participating shops, restaurants and service providers around town. Visit shoppetaluma.com for more information. 
Are You Emergency Ready?
The winter can bring unpredictable weather, and it is important to be mindful of those in our community who may be particularly vulnerable to disasters. Planning ahead is a crucial step in making it safely through the unexpected. Check out the tips below to make sure you are prepared. 
Stay Warm During Freezing Temperatures! 
The National Weather Service has issued a Freeze Warning for Dec. 7 – Dec. 11. COTS has set up a warming station located at the Mary Isaak Center, 900 Hopper Street, operating through Dec. 11 at 8 AM. Community members who utilize the center will be provided dinner and breakfast. 
Be Prepared for Floods 
Did you know Petaluma has experienced 5 major floods since 1982? We've also had several minor floods that have damaged homes and structures. Petalumans are much safer now than in decades past because we have invested in important improvements around our river and floodplains. However, weather patterns are changing and mother nature can surprise all of us.  
CLICK HERE to learn steps you can take to protect yourself and your property from floods. Visit cityofpetaluma.org/flooding to learn more. 
Don't Forget to Write Your Letters to Santa!
Our Parks and Recreation Department is excited to offer our Letters to Santa Program again this December! 
How it Works: 
Have your child or children write a letter to Santa.

On a separate piece of paper, please legibly provide the child's first and last name, age, and what they want from Santa.

Include a self-addressed, stamped envelope so that a response may be easily mailed.

 
The North Pole Post has two mailboxes in Petaluma: 
Petaluma Community Center – 320 North McDowell Blvd

 

Petaluma City Hall – 11 English Street

 
The deadline for letter submittal is Monday, December 12, so don't delay! 
Join Daily Acts for a Volunteer Workday!
Our community partner, Daily Acts, is hosting two volunteer workdays at the Cavanagh Recreation Center next month. Read more below to learn about the Dec. 9 and Dec. 16 workdays and click each link to register if you'd like to join. 
Friday, Dec. 9 – Daily Acts Volunteer Workday 
10am – 2pm @ the Cavanagh Recreation Center 
Join Daily Acts to nurture the fruitful, pollinating community space at the Cavanagh Recreation Center. Come say hello while they practice seasonal maintenance activities including weeding, pruning of the understory, pest/disease assessment, harvesting of fruits/flowers/herbs, and addressing any irrigation concerns. 
Friday, Dec. 16 – Daily Acts Volunteer Workday 
10am – 2pm @ the Cavanagh Recreation Center 
Join Daily Acts at your community garden to mulch and socialize. Sign-up to learn about water-wise landscaping, the benefits of sheet mulching, and how this community space is nurtured to benefit the health of our watershed! 
Check Out Climate Action Commission!
Join the Climate Action Commission Thursday, Dec. 8 at 6:30 PM for an opportunity to learn more about current climate projects in the city, share your comments, and enjoy a presentation from XeroHome to learn how to make your home more energy-efficient.  
View the Commission agenda HERE and learn more about XeroHome HERE. 
Dispose of Waste Properly with Zero Waste Sonoma 
Many common household products require special disposal. Residents in Sonoma County can dispose of these products at no charge via Zero Waste Sonoma Household Hazardous Waste (HHW) Collection Events. These events are by appointment only and must be made 12 hours in advance of collection. Click HERE to book your appointment! 
COTS VIRTUAL TOWN HALL
Dec. 14 at 12 PM – COTS, Burbank Housing, and City staff will host a Virtual Town Hall about the upcoming Permanent Supportive Housing project for chronically homeless adults: Studios at Montero. Register HERE. 
TREE PLANTING VOLUNTEER OPPORTUNITY
On Dec. 10, the City of Petaluma, partnering with ReLeaf Petaluma and Rebuilding together, will plant 113 trees at Lucchesi Park and Sunrise Park. Volunteer HERE to help expand our urban tree canopy. 
PPD SAFE MEDICINE DISPOSAL
Expired or unneeded medicines can be disposed of daily through the Petaluma Police Department. Their Safe Medicine Disposal site is located at 969 Petaluma Blvd. N. Click HERE to learn more. 
JOIN OUR PETALUMA TEAM!
UPCOMING MEETINGS
The City of Petaluma is hard at work for our community. Please check out our upcoming meetings and click on the links below for more information: