Good Evening, Petaluma –
Navigating the holidays can be stressful in the best of times. Throw in a global pandemic and there is suddenly a lot more to worry about. So, this year, we're choosing to focus on the positive. We love seeing the creativity that emerges as our community finds ways to adapt traditions and support one another. Just one more reason to be #PetalumaProud this year! Our community is truly one of the most caring, creative, resourceful, and resilient around. For that, we are truly grateful.
In this evening's email, we'll share what the Regional Stay at Home Order could mean for Sonoma County, tips for celebrating safely this season, a simple way to support local while holiday shopping, and take a look at some heartwarming news and activities from around the community that are sure to get you in the holiday spirit.
Please enjoy, share with friends, and be kind to yourself and those around you this week. We're all in this together! We'll see you back in your inbox next Wednesday.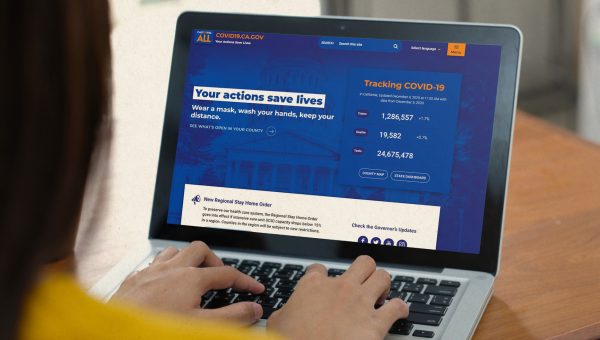 REGIONAL STAY AT HOME ORDER UPDATE
At this time, the Regional Stay at Home Order has not yet taken effect in Sonoma County.
Below are details regarding the Order, closures, and business operations. These restrictions will only apply when and if the Order is enacted in Sonoma County.
For the latest updates, please visit covid19.ca.gov and socoemergency.org.
What you need to know:
The State has been divided into 5 regions – Sonoma County is part of the Bay Area Region.

If ICU (intensive care unit) capacity for our region falls below 15%, the Order will go into effect and will remain in place for a minimum of 3 weeks.

The Bay Area region is projected to reach this threshold by mid to late December. Once we are notified that we have gone below 15%, we will have 24 hours to implement restrictions.
Why is ICU capacity important?
The Press Democrat recently shared these sobering statistics:
"California's virus hospitalizations have nearly quadrupled since mid-October. Thursday, the state reported 8,240 coronavirus hospitalizations, including 1,890 in intensive care units. The state now has fewer than 2,000 intensive care beds available, down from more than 3,000 available in October."
Monitoring ICU capacity is done in an effort to ensure our hospitals do not become overwhelmed. It is essential, especially during a pandemic like COVID-19, that our hospitals and medical staff are able to treat those in need.
What could this mean for businesses & activities?
The Order would prohibit private gatherings of any size, closes sector operations except for critical infrastructure and retail, and requires 100% masking and physical distancing in all others. It instructs Californians to stay at home as much as possible to limit the mixing with other households that can lead to COVID-19 spread.
The Order would allow access to (and travel for) critical services and allows outdoor activities to preserve Californians' physical and mental health. When a region is placed under the Regional Stay at Home Order, the following sectors must temporarily close:
Indoor recreational facilities

Hair salons and barbershops

Personal care services

Museums, zoos, and aquariums

Movie theaters

Wineries

Bars, breweries, and distilleries

Family entertainment centers

Cardrooms and satellite wagering

Limited services

Live audience sports

Amusement parks
Under the Regional Stay at Home Order, the following sectors may remain open with additional modifications, 100% masking, and physical distancing:
Outdoor recreational facilities: Allow outdoor operation only without any food, drink or alcohol sales. Additionally, overnight stays at campgrounds will not be permitted.

Retail & Shopping Centers: Allow indoor operation at 20% capacity with entrance metering and no eating or drinking in the stores. Additionally, special hours should be instituted for seniors and others with chronic conditions or compromised immune systems.

Hotels and lodging: Allow to open for critical infrastructure support only.

Restaurants: Allow only for take-out, pick-up, or delivery.

Offices: Allow remote only except for critical infrastructure sectors where remote working is not possible.

Places of worship and political expression: Allow outdoor services only.

Entertainment production including professional sports: Allow operation without live audiences. Additionally, testing protocol and "bubbles" are highly encouraged.
Under the Order, the following sectors are allowed to remain open when a remote option is not possible with appropriate infectious disease preventative measures including 100% masking and physical distancing:
Schools that are already open for in-person learning

Non-urgent medical and dental care

Childcare and pre-K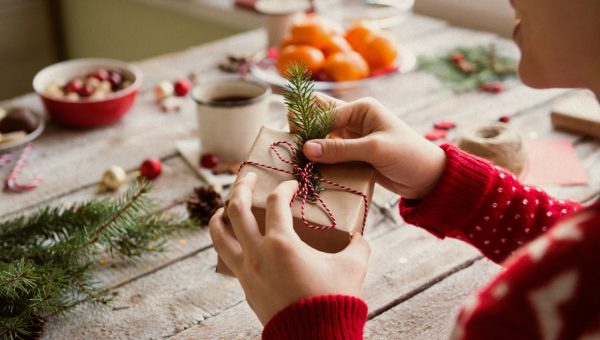 CELEBRATE SAFELY THIS SEASON
During a time of year traditionally busy with gatherings, playing it safe with social distancing can feel extra hard to do. While it isn't easy to adjust, it's imperative that we stay strong in our efforts to stop the spread of COVID-19. Please keep these tips and guidelines from the CDC and the County of Sonoma in mind as you make holiday plans this year.
Holiday Celebrations and Small Gathering Information from the CDC
Recommendations for Staying Safe from COVID-19 During the Holidays from the County of Sonoma

SUPPORT LOCAL WITH THE SHOP PETALUMA GIFT CARD!
Looking for the perfect gift but want to keep it local? We've got you covered! The Shop Petaluma gift card can be redeemed at any participating shop, service provider, or restaurant in town. Your loved ones will appreciate the variety and you'll be helping support the businesses that give so much to our community. It's a win-win!
CLICK HERE to buy one today!
Want your business to be part of the program? CLICK HERE to learn more.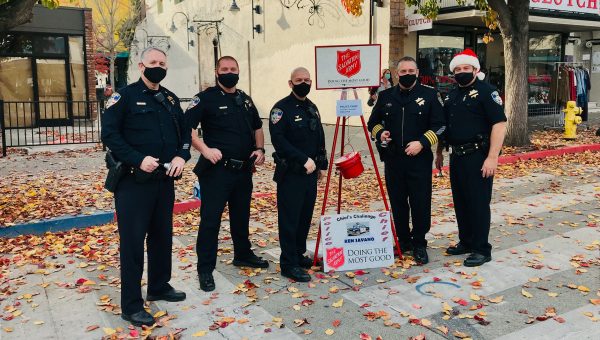 POLICE & FIRE DEPARTMENTS FACE OFF TO RAISE MONEY FOR SALVATION ARMY
An annual fundraiser and friendly bell-ringing/collection competition between Petaluma Police Department and Petaluma Fire Department resulted in raising $2800 for the Salvation Army in a 3hr-window on Saturday along Kentucky Street. According to the Salvation Army, that amount will assist 350 families over the holidays. 
Go, PPD & PFD! #PetalumaProud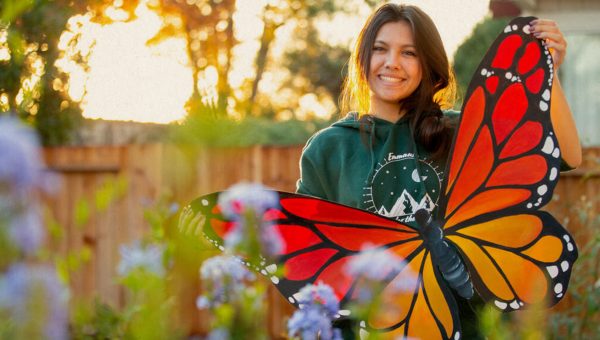 Photo credit: Alvin A.H. Jornada / The Press Democrat
PETALUMA STUDENTS CREATE MURAL WORKING REMOTELY
A group of Casa Grande High School students, with the help of the nonprofit group ArtStart and Casa's lead art teacher Josey Richter, are creating a massive, cheerful mural while working individually from home.
CLICK HERE to learn more about the project from Petaluma360!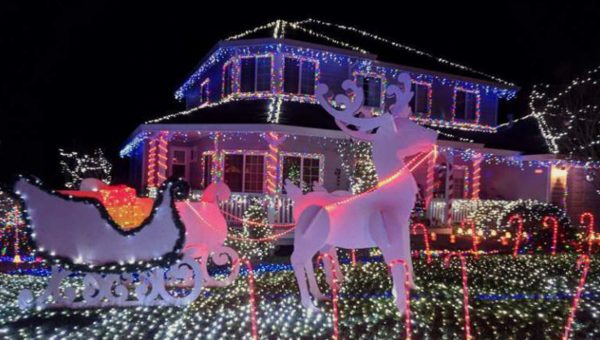 Photo credit: visitpetaluma.com
READY TO SEE SOME HOLIDAY LIGHTS?
The self-guided City of Lights Driving Tour might just be the perfect holiday activity for 2020!
Once it's dark, gather the members of (only) your household, pile everyone into the car, and then tour Petaluma neighborhoods to ooh-and-ahh homes that are spectacularly decorated for the holidays.
CLICK HERE to download the map from the Petaluma Downtown Association.
Learn more HERE!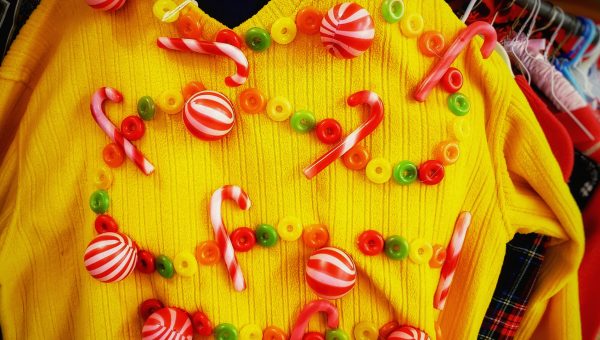 ENTER THE PARKS AND REC UGLY HOLIDAY SWEATER CONTEST
It wouldn't be the holiday season without an official Ugly Holiday Sweater Contest!
Send Parks and Recreation staff a photo of you, your loved ones, and your pets in your ugliest holiday sweaters.
Email them to Rachel at [email protected] by Wednesday, December 23rd to be entered in the contest. The winners will be announced on or around Christmas Eve!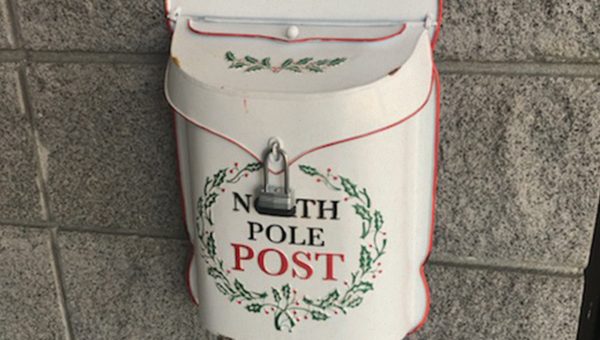 LETTERS TO SANTA COMES TO PETALUMA
The City of Petaluma's Parks and Recreation Department is incredibly excited to debut their Letters to Santa Program! See below for how it works:
Have your child write a letter to Santa.

On a separate piece of paper, provide the child's first and last name, age, and what they want from Santa.

Include a self-addressed, stamped envelope so that a response may be easily mailed from the North Pole.

Drop off your child's letter in either of our "North Pole Post" mailboxes, located in front of the Petaluma Community Center (320 N McDowell Blvd) and Petaluma City Hall (11 English St).
 Please note that the final day to drop off letters is next Tuesday, December 15th…so don't delay!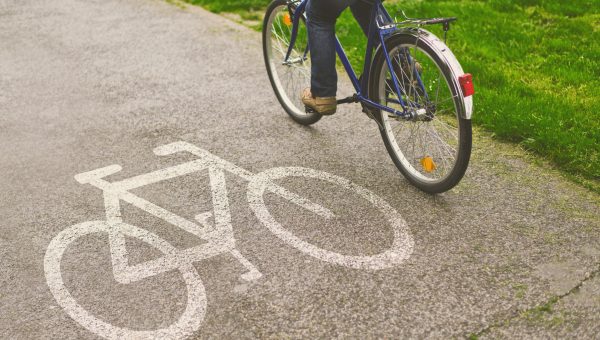 JOIN THE SMART BICYCLE-PEDESTRIAN PATHWAY LISTENING FORUM
The SMART Board is continuing their Listening Forum series with special themed sessions, reaching community groups and stakeholders. The next Listening Forum will provide an opportunity for members of the public to discuss the Bicycle-Pedestrian Pathway and give feedback to the SMART board. The conversation will be held on Zoom and participation is FREE. 
When? Wednesday December 16, 5 – 6:30pm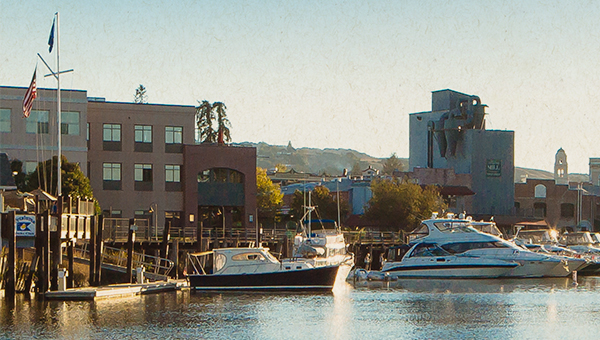 WE'RE HIRING
The City of Petaluma is looking for talented people to join our team! Please click the links below for more information about our open positions. CLICK HERE for a full list of career opportunities.
Accounting Assistant II
Assistant City Attorney
Associate/Senior Civil Engineer
Mechanical and Electrical Maintenance Supervisor
Police Officer (Current Academy Attendees & Graduates)
Police Officer – Lateral
UPCOMING MEETINGS
The City of Petaluma is hard at work for our community. Please check out our upcoming meetings and click on the links below for more information:
December 9, 6:30pm – Regular Joint Transit Advisory and Pedestrian & Bicycle Advisory Subcommittee
December 9, 7pm – Technology Advisory Committee
December 10, 6:30pm – Climate Action Commission
December 16, 3:30pm – Tree Advisory Committee
December 16, 5pm – Airport Projects Subcommittee
December 16, 7pm – Recreation, Music & Parks Commission
December 16, 7pm – Airport Operations / Master Plan Subcommittee
Check for upcoming meetings, agendas, and how to participate on the City's meeting webpage: https://cityofpetaluma.org/meetings/