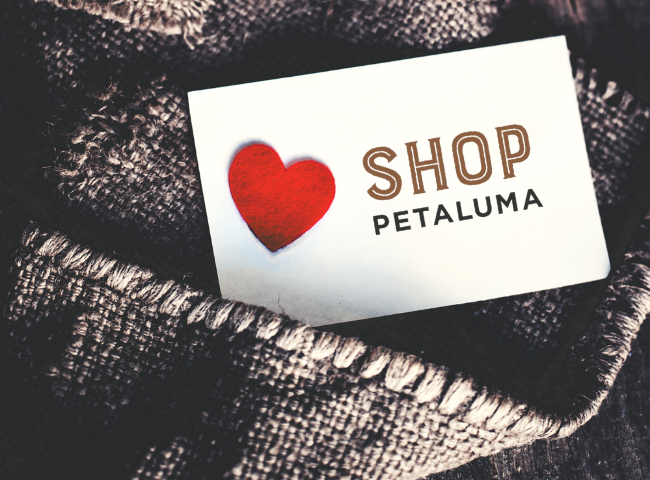 Good Evening, Petaluma –
We hope you got a chance to soak up some of today's beautiful weather before the rain returns tomorrow. Each day is bringing us closer to spring and we are looking forward to green fields, more daylight, and the sense of renewal the season brings with it.
In tonight's email we'll share news about COVID-19 vaccinations in Sonoma County, a simple way to report City issues to us, an exciting new Climate Action hub on our website, updates on Sonoma County's upcoming Restaurant Week, and a great way to support local business this Valentine's Day.
Please enjoy, share with friends, and have a wonderful rest of your week. We'll see you back in your inbox next Wednesday!

COVID-19 VACCINATIONS IN SONOMA COUNTY
Per the County of Sonoma, Sonoma County residents ages 70 and above are now able to get COVID-19 vaccines at designated County-supported clinics and Safeway pharmacies.
The County will open 3 new vaccination centers serving residents 70 and older, bringing the number of clinics supported by vaccines from the County of Sonoma Department of Health Services to 19.
New County Vaccination Centers:
Fitness Center at the Petaluma Campus of SRJC
Huerta Gym in Windsor
Sonoma Valley Veterans Memorial Hall
Other County-supported clinic locations:
The Cloverdale Train Depot
Rohnert Park Community Center (ONLY OPEN TO RESIDENTS 75 AND OLDER)
Grace Pavilion
Guerneville Elementary and Analy High School
11 Safeway stores across Sonoma County are now scheduling appointments for eligible residents. In addition, CVS Health has said it will start administering vaccines to eligible populations at CVS Pharmacy locations in 100 communities across California, including the City of Sonoma.
For a complete list of vaccination sites in Sonoma County as well as the latest vaccine numbers, who's eligible for a vaccine, and how to receive a vaccine, community members are encouraged to visit SoCoEmergency.org/vaccine, or call 2-1-1.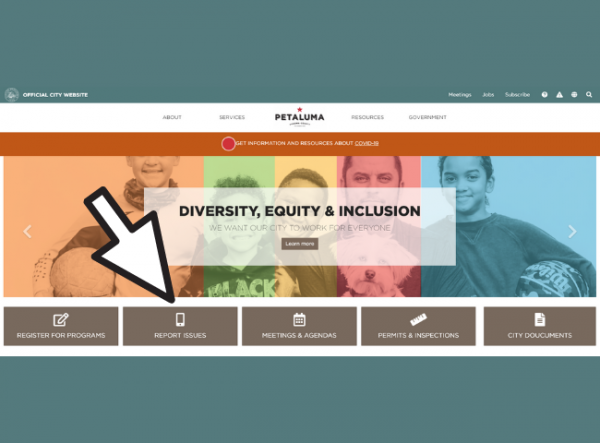 SEE A POTHOLE OR ANOTHER CITY MAINTENANCE ISSUE AROUND TOWN? LET US KNOW!
We are dedicated to keeping our City running safely and smoothly, and are proud to partner with our community to ensure this happens.
If you see any City maintenance issues around town that you feel should be addressed, please use the "Report Issues" feature on our website. We will take care of it as soon as possible. Abandoned vehicles, traffic lights not working properly, sidewalk and gutter concerns, overgrown vegetation, debris, maintenance requests – send them our way!
Thank you for your help in keeping our City a beautiful, safe, and functional place for all.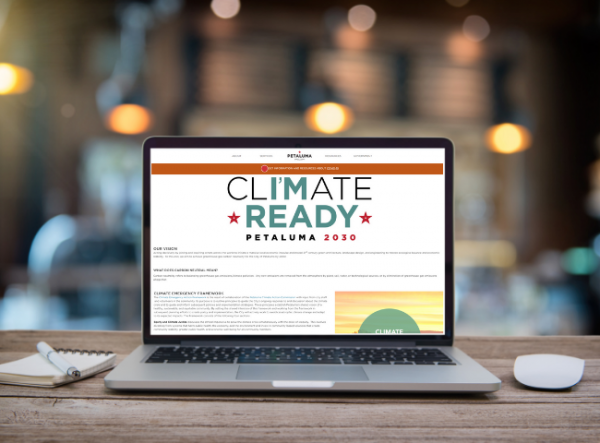 PETALUMA IS COMMITTED TO BEING CLIMATE READY!
Petaluma is acting decisively by joining and inspiring others to model 21st century green architecture, landscape design, and engineering to restore ecological balance and economic stability. To this end, we aim to achieve greenhouse gas carbon neutrality for the City of Petaluma by 2030.
To learn more about our commitment, visit our new Climate Ready portal on our website! Here you'll find information on things you can do to help the environment, current and future actions the City is taking, and links to helpful resources.
We look forward to working together to sustain our environment!

PETALUMA FREE RANGE GETS RESTAURANTS SET UP OUTDOORS
Since the beginning of the pandemic, the City has been hard at work behind-the-scenes helping our beloved local businesses navigate the challenges COVID-19 has presented. Certain businesses, especially our local restaurants, have been hit hard by COVID-19 restrictions.
Restaurants are central to our local economy, and they have been significantly impacted time and again over the past year. To date, through our Free Range program, we've helped 34 Petaluma businesses install tents in their outdoor spaces. Our efforts have included working with owners to plan for their outdoor needs, providing tents for the winter months, and making sure requirements for fire safety, COVID safety, and ADA compliance were met. This planning can be complex and time consuming so we were happy to help in every way we could.
The steps we have taken are intended to not only support our local businesses, but to protect our local economy and the livelihoods of thousands in our community.
Please join us in supporting our local businesses as we all work together to get through this extraordinary time in our history.
CLICK HERE to learn more about our Free Range program.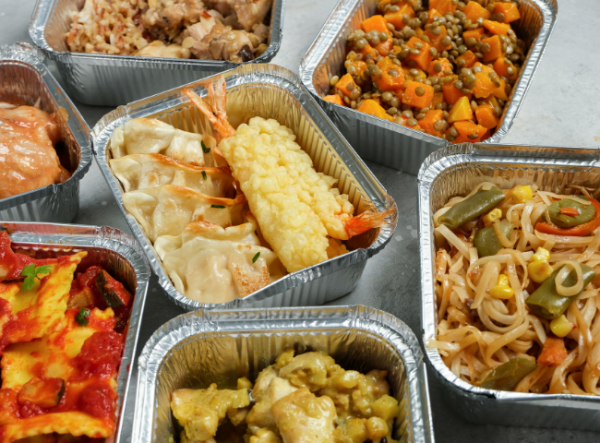 RESTAURANT WEEK IS COMING UP
The annual Sonoma County Restaurant Week (February 19-28, 2021) will continue the tradition of celebrating the finest Sonoma County food! Participating restaurants will present fantastic dishes and culinary creations available for outdoor dining and take out.
Help preserve Sonoma County's culinary roots by ordering scrumptious, locally sourced food. Eating your way through Sonoma County has never been easier. Or if you'd like to come later, why not buy a gift card to your favorite restaurant? ShopPetaluma gift cards are always a great option, as well!
CLICK HERE to learn more.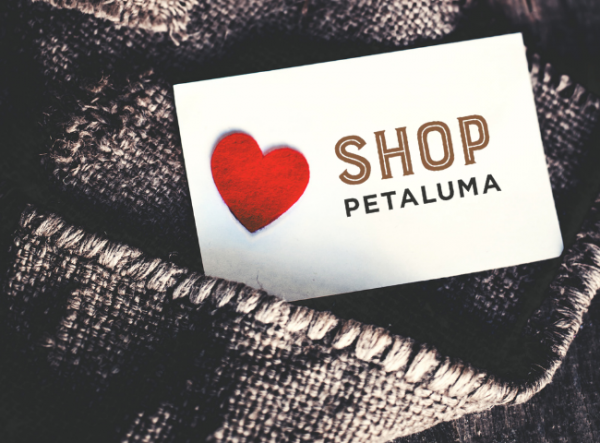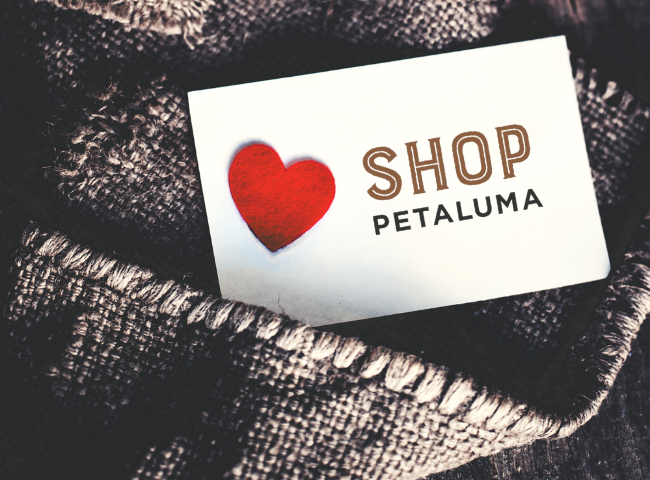 SHOP PETALUMA THIS VALENTINE'S DAY!
Looking for the perfect gift for your special someone? We've got it! The ShopPetaluma gift is redeemable at over 60 shops, salons, restaurants, and service providers around town. It's a great way to give the gift of variety while supporting local businesses.
CLICK HERE to learn more.
Would you like your business to be part of the Shop Petaluma program? It's quick, easy, and FREE. CLICK HERE to sign up.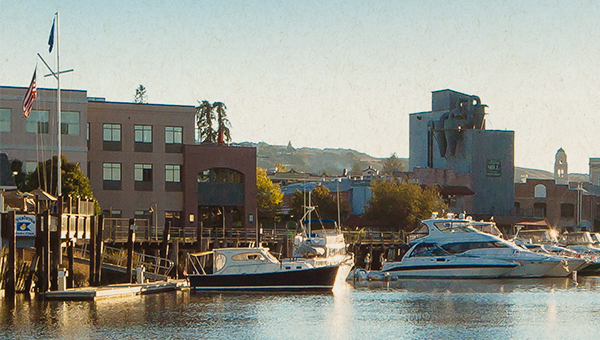 WE'RE HIRING
The City of Petaluma is looking for talented people to join our team! Please click the links below for more information about our open positions. CLICK HERE for a full list of career opportunities.
Part Time Assistant City Attorney
Police Officer (Current Academy Attendees & Graduates)
UPCOMING MEETINGS
The City of Petaluma is hard at work for our community. Please check out our upcoming meetings and click on the links below for more information:
February 11, 6:30pm – Climate Action Commission
February 17, 3:30pm – Tree Advisory Committee
February 17, 5pm – Airport Projects Subcommittee
February 17, 7pm – Recreation, Music, & Parks Commission
February 18, 4pm – Airport Operations / Master Plan Subcommittee
Check for upcoming meetings, agendas, and how to participate on the City's meeting webpage: https://cityofpetaluma.org/meetings/