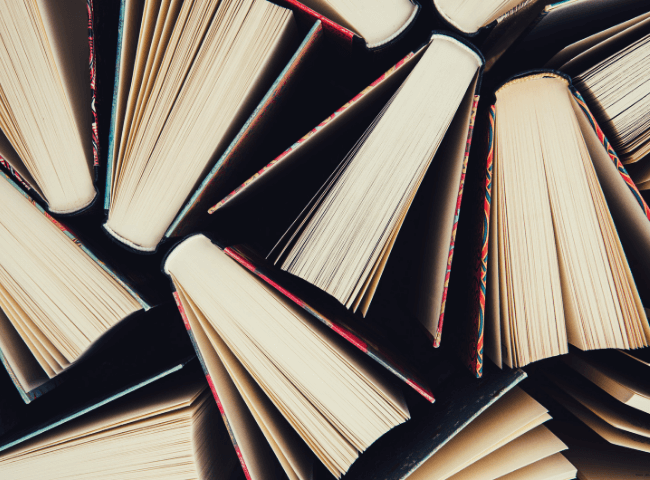 Hello Petaluma,
We hope this email finds you well. Today marks the lifting of the indoor mask mandate in Sonoma County (unvaccinated individuals over age 2 will continue to be required to wear masks in all indoor public settings). This is a big shift and we encourage you to continue to show the compassion and respect for those around you that you have throughout the pandemic. Thank you, Petaluma, for the kindness and caring you embody. Our community is the special place that it is because of you.
Tonight, we share updates on COVID-19 in our city and Sonoma County, projects designed to make our roads safer, our transition to district elections, drought, upcoming events, and much more. Please enjoy, share with friends, and have a lovely evening. We'll see you in your inbox next Wednesday!
COVID-19 UPDATE
Please take a moment to check out these important COVID-19 resources and updates from the City of Petaluma and the County of Sonoma:
City Facilities Have Reopened
Hey, Petaluma! As of Tuesday February 15, our City facilities are once again open to the public Tuesdays and Thursdays from 10am-2pm and/or by appointment.
Please visit cityofpetaluma.org/essentialservices for details regarding the specific services you are looking for.
As our County and community emerges from the pandemic and as case rates decline, we are continuing to work toward a full reopening.
Sonoma County Lifts Mask Mandate
In alignment with the State, the Bay Area counties of Alameda, Contra Costa, Marin, Monterey, Napa, San Benito, San Francisco, San Mateo, Santa Cruz, Solano, Sonoma, and the City of Berkeley will lift universal mask requirements for most indoor public settings beginning today, Wednesday, Feb. 16.
Unvaccinated individuals over age 2 will continue to be required to wear masks in all indoor public settings. Businesses, venue operators, and hosts may determine their own paths forward to protect staff and patrons and may choose to require all patrons to wear masks.
CLICK HERE to learn more.
Continue Efforts to Mitigate the Spread of COVID-19
Per the Petaluma Health Care District, though the County of Sonoma has rescinded its local masking orders we need to continue to be vigilant in following California Department of Public Health guidelines to mitigate the spread of the COVID-19 virus. They encourage everyone to move forward with caution, keeping your health and the health of others in mind.
CLICK HERE to read full requirements and guidance from CADPH.
Vaccination Clinic
A message from the County of Sonoma:
Large-scale vaccination clinics are being held at the Sonoma County Fairgrounds this weekend, Saturday and Sunday, Feb. 19-20 from 9am – 4pm.
1350 Bennett Valley Road, Santa Rosa (Brookwood Avenue entrance)
No appointment needed. No proof of citizenship status required.
Free At-Home COVID-19 Tests Available
Every home in the U.S. is eligible to order 4 free at-⁠home COVID-⁠19 tests. The tests are completely free. Orders will usually ship in 7-12 days.
Order your tests now so you have them when you need them.
CLICK HERE to learn more and place your order today.
THE LATEST ON THE TRANSITION TO DISTRICT ELECTIONS
At District Election Public Hearing #4 on February 14, City Council reviewed the updated draft plan provided by the third party demographers, Redistricting Partners, as well as the draft maps provided by the public and all other community input. City Council provided direction to the demographer and the new draft plan will be posted for public review on Friday, February 25. As a reminder, Petaluma is being mapped into six districts of nearly equal population. In our new district election model, residents from each district will vote for one fellow resident to represent them on City Council. The Mayor will continue to be selected with the at-large election system.
If you would like to provide a draft map, Community of Interest form or other public testimony to be considered by City Council at Public Hearing #5 on Monday, March 7, please submit any items by Wednesday, February 23.
CLICK HERE to submit your public testimony and to view all the maps provided by the demographer, Redistricting Partners, so far.
To review all maps submitted by the community and the associated demographic data, CLICK HERE.
TIME TO RAMP UP ALL WATER CONSERVATION EFFORTS
Petaluma is still very much in a drought emergency. Lake Sonoma's water levels are currently lower than they were this time last year (2021) and drastically lower than in 2020. The rest of February is forecasted to be dry and if we do not experience substantial rainfall in March, it is likely that the City of Petaluma will have reduced water allocations from its water supplier Sonoma Water beginning in July or earlier. If you have relaxed any of your water-saving practices this winter, we ask you to return to your water conservation efforts to help us reduce citywide use.
As a reminder, Petaluma's water use restrictions are still in place and the full list can be viewed here. Please limit outdoor water use and if needed, only irrigate during the restricted watering schedule – overnight Tuesday and Saturday from 7:00 pm. to 8:00 am. We encourage you to review this list of indoor and outdoor water-saving tips. Thank you for your continued efforts to save water with us!
For water supply levels at Lakes Sonoma and Mendocino, please visit Sonoma Water's website here.
PEOPLE'S VILLAGE IS UNDER CONSTRUCTION
The first units of People's Village are under construction today! We can't wait to start welcoming our first residents later this month – and we're so grateful to our partners including COTS, County of Sonoma, and Quickhaven for helping to bring this project to life. We look forward to updating you on continued progress in the coming days and weeks!
To learn more, please visit: cityofpetaluma.org/peoplesvillage
SHARE YOUR THOUGHTS ON ROAD SAFETY IN PETALUMA
Did you know, according to Federal Highway Administration (FHWA) crash statistics, at least 40% of all vehicle fatalities are on local roads?
Keeping our roads safe for all who use them is a high priority for the City of Petaluma. We employ a broad range of strategies in order to ensure road safety. Some of these include:
Studying collision reports and statistics
Monitoring pavement conditions
Collaborating with outside agencies like the Sonoma County Transit Authority (SCTA)
Working with our community to understand areas of concern
It is crucial for us here at the City to continually engage with our community to understand how you are experiencing our roads, areas that are concerning to you, and ideas for improvement. As daily users of the roads, you have a unique perspective and your feedback is invaluable to us as we plan for the future.
We are putting together a Local Road Safety Plan and want to hear from you!
SAFETY UPGRADES GOING IN ON PETALUMA BLVD SOUTH
Heads Up, Petaluma! Starting Friday, February 18, the southbound lanes on Petaluma Boulevard South from E Street to Mountain View will be reconfigured to accommodate the construction of the new pedestrian "bulbouts," which are the extensions of the sidewalk into the road. They will increase safety through improving visibility for drivers and reducing crossing distance for pedestrians.
These improvements will also include rectangular rapid flashing beacon crosswalk signs for added safety. The temporary lane configuration will reduce the two southbound lanes down to one. Parking will not be removed to accommodate temporary lane configuration. The temporary lane configuration will reduce the two southbound lanes down to one.
Parking will not be removed to accommodate temporary lane configuration. The temporary striping will be in place for the duration of the project. Final striping will be installed in June of 2022.
To learn more, please visit: cityofpetaluma.org/blvdsouth
JOIN OUR RAINIER AVENUE PAVING & TRAFFIC CALMING VIRTUAL COMMUNITY WORKSHOP!
We are planning to seal coat Rainier Avenue between North McDowell Blvd. and Sonoma Mountain Parkway and are considering "Complete Street" elements to be included in the project. Complete Street features include things like revising vehicular travel lanes to reduce speeding and improve safety, enhancing intersections and crosswalks, adding safer bike facilities, and improving bus stops, among other measures that benefit all roadway users.
Please join us at this virtual community workshop to review the proposed project ideas and potential phasing. Most importantly, we want to hear from you about your concerns and ideas for Rainier Avenue.
For more information on the project and how to attend the meeting, please visit: cityofpetaluma.org/rainieravepaving.
CLIMATE ACTION UPDATE
This week, our Climate Action Commission shared the following:
Join Electrify Now for a webinar that will explore the differences between green vs blue hydrogen with one of the leading experts on the topic, Cornell
Professor Robert Howarth
. He released a study in August 2021 showing that blue hydrogen is energy intensive and releases significant green house gas emissions even when sequestering some of the carbon dioxide released. Robert Howarth is also an expert in natural gas leakage and will discuss the important topic of underreported methane leaks.
Check out Zero Waste Sonoma's
website
if you have any questions related to recycling or home composting. This website is an excellent source for all of those hard recycling questions that you may have, such as, where to recycle motor oil or batteries.
REMINDER: FEBRUARY GENERAL PLAN ADVISORY COMMITTEE (GPAC) SESSION
Thursday, February 17, 2022, at 6:30 PM over Zoom
This is a brief reminder to join us for the February General Plan Advisory Committee (GPAC) session!
As you may have heard, the City of Petaluma is in the process of updating our General Plan – our city's roadmap for growth for the next nearly 2-3 decades. Our February General Plan Advisory Committee (GPAC) Session will review progress on the Vision Statement, Pillars, and Guiding Principles, provide an overview of the Housing Element, discuss maps that capture community feedback, and kick off our GPAC working groups.
To learn more about past GPAC meetings and the General Plan update please access the project website at www.planpetaluma.org and access the GPAC Agenda on the City meeting website.
Remember all GPAC meetings are open to the public, and available through Zoom, Granicus, and Petaluma Community Access Television. All interested community members and stakeholders are welcome to get involved in the planning process to share their lived experiences and knowledge.
FREE YOUTH & YOUNG ADULT CARDIAC SCREENING FEBRUARY 27
Did you know Sudden Cardiac Arrest is the leading cause of death on school campuses and the #1 killer of student athletes, many of which are due to an undetected cardiac anomaly? That is why the Petaluma Health Care District has partnered with the VIA Heart Project and Santa Rosa Junior College Petaluma Campus to bring a FREE Youth and Young Adult Cardiac Screening on February 27 that is open to all Sonoma County residents ages 12-25. COVID vaccination is required to attend. Sonoma County and CDC COVID guidelines will be followed.
Pre-registration is required. REGISTER NOW!
CELEBRATE NATIONAL LIBRARY LOVERS MONTH
Did you know that February is National Library Lovers Month? Show some love by sharing your favorite library photos and videos on social media with the hashtag
#SCLLOVE
.
MARK YOUR CALENDARS!
Be sure to check out these upcoming community events:
Junior Historians Interactive Exhibit at Museum
The Petaluma Historical Library & Museum is excited to welcome junior historians to join them for family-friendly activities!
This interactive exhibit invites kids to help build an archive of Petaluma's history from kids' perspectives.
Calling all budding artists! In our creativity station, kids can color or draw Petaluma-themed art and add it for display on the museum walls.
What's your favorite playground? On an interactive map, kids can share their favorite Petaluma spots to build a kids' map of Petaluma.
Be a history sleuth with our scavenger hunt! Find some of our favorite museum objects and win a prize.
This exhibit will take place during museum open hours (10:00 am – 3:45 pm) on Fridays, Saturdays, and Sundays for the last two weekends in February, with bonus hours (10am-3:45pm) on Presidents' Day, February 21.
CLICK HERE for more information.
Free Webinar: Financing Your Accessory Dwelling Unit!
Are you a homeowner who wants to:
Build a passive income stream?
Create a home for an elderly parent?
Plan for your retirement?
If so, an accessory dwelling unit may be the perfect solution for you!
Join us February 23 at 6pm for a conversation about how to leverage financing from the Redwood Credit Union to build your dream accessory dwelling unit! We'll cover:
ADUs 101
How to leverage financing from the Redwood Credit Union to build your ADU
What makes RCU's NEW ADU loan financing easier to qualify for than other loans?
Homeowner next steps to get your ADU financed
YOUR questions, answered live!
Presented by the Napa Sonoma ADU Center, a nonprofit organization fiscally-sponsored by Napa Valley Community Foundation with support from Community Foundation Sonoma County.
Gospel & R&B Concert in Honor of Black History Month
Petaluma Blacks for Community Development and The Petaluma Museum Association will host a Gospel and R&B Concert in honor of Black History Month on February 27, 2022. There are two performances so that you don't miss out on this fantastic event – Matinee at 3:00pm and Evening 5:00pm. Learn more HERE.
COME JOIN OUR PETALUMA TEAM!
The City of Petaluma is looking for talented people to join our team! Please click the links below for more information about our open positions. CLICK HERE for a full list of career opportunities.
Community Development Director
Part Time Police Records Technician I
Police Officer (Current Academy Attendees & Graduates)
Public Safety Dispatcher – Lateral
Have questions about working for the City? Please reach out to [email protected].
UPCOMING MEETINGS
The City of Petaluma is hard at work for our community. Please check out our upcoming meetings and click on the links below for more information:
February 17, 4pm – Airport Operations / Master Plan Subcommittee
February 17, 6:30pm – General Plan Advisory Committee
February 22, 6:30pm – Youth Commission
February 22, 7pm – Planning Commission
February 23, 7pm – Technology Advisory Committee
February 24, 6pm – Public Art Committee
Check for upcoming meetings, agendas, and how to participate on the City's meeting webpage: https://cityofpetaluma.org/meetings/.