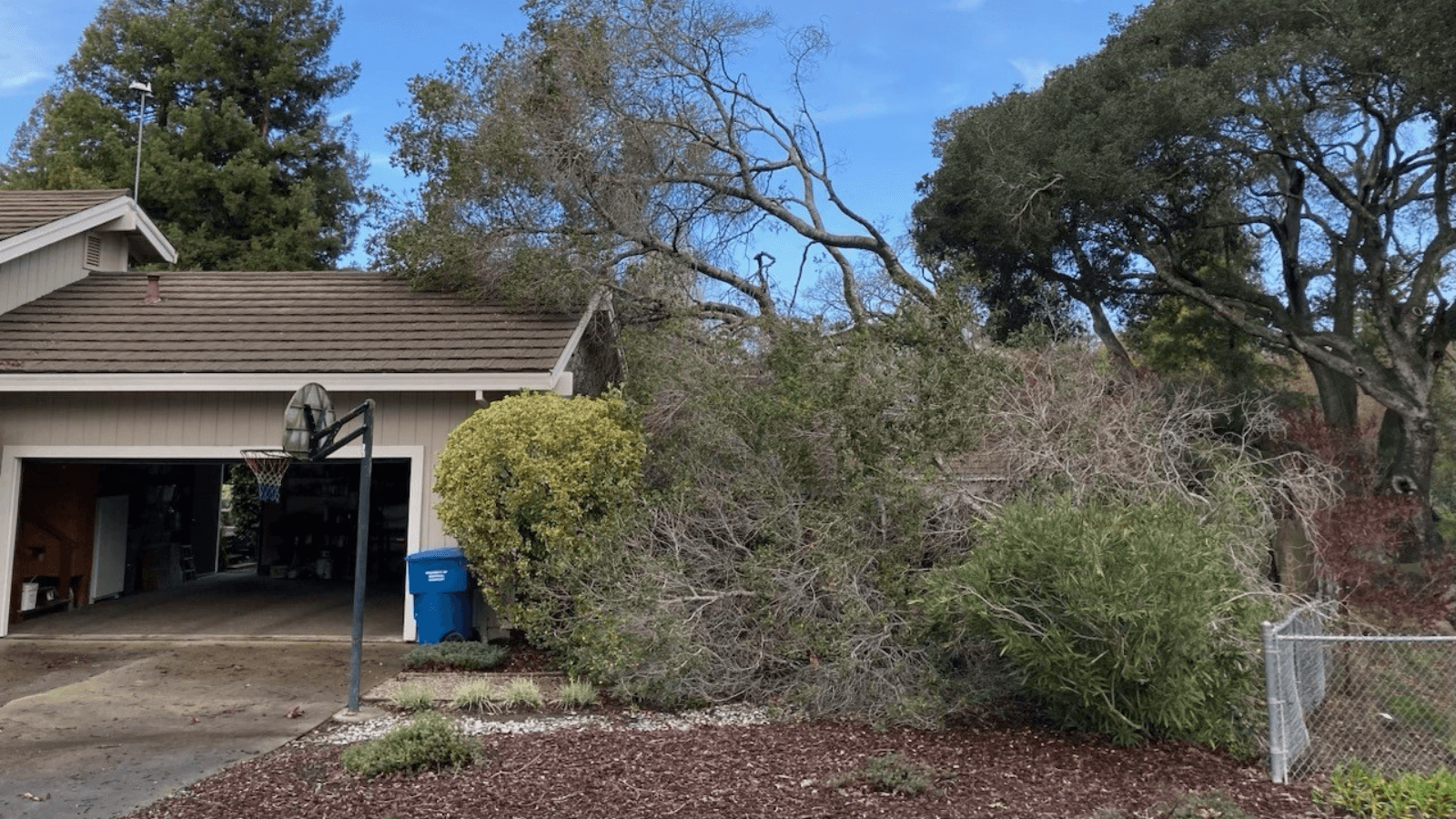 Happy Thursday, Petaluma!
This week, City staff have been focused on getting your feedback! Responses are pouring in to the Tenancy Protections Ordnance Survey, with over 650 responses so far. We're also highlighting ways that Petalumans are helping to shape our capital improvement projects, from parks to paving. Your input improves our community spaces, and we're so grateful for your continued partnership in making Petaluma the best it can be.
Behind the scenes, we've been working on resolving the Cedar Grove encampment. This requires compassion, persistence, and close collaboration across the government and nonprofit sectors. Last week, notice was provided that the encampment would be cleared starting on Monday, the 13th. You can read more about Cedar Grove in our press release below and learn more about Petaluma's Strategic Plan to End Homelessness.
Thanks for reading along! We'll see you in your inbox next week.
Cedar Grove Resolution
This week, the City team and our nonprofit partners have worked to help individuals at Cedar Grove find new options for shelter and services so the property can be cleaned up and made safe for the community. Read our Press Release HERE to discover what happens next at Cedar Grove and how we serve those experiencing homelessness across Petaluma. We'd also like to thank our community for your patience as we worked to resolve this encampment with compassion for our most vulnerable and a focus on the safety and dignity of all concerned.
Tenancy Protections Survey
Thank you to everyone who has filled out our Tenancy Protections Ordnance Survey so far! In order to ensure everyone's participation, the survey deadline has been EXTENDED until Friday, Feb. 24! Please share your feedback and make sure the City Council hears your voice.
The interim ordinance is set to expire July 1, 2023, and City Council will be evaluating how best to amend or extend state tenancy protections in Petaluma at a workshop on March 6. All feedback will be discussed at the upcoming Council workshop. To learn more about the ordinance, visit: cityofpetaluma.org/residential-tenancy-protections/.
To complete the tenancy protections survey, click here. The survey is also available in Spanish.
Economic Injury Disaster Loans
Was your business impacted by recent winter storms or flooding?
Small businesses in Sonoma County impacted by the recent winter storms and flooding starting December 27, 2022, may be eligible for the Small Business Administration's (SBA) Economic Injury Disaster Loan (EIDL).
An EIDL is a loan to help small businesses, small agricultural cooperatives, small businesses engaged in aquaculture, and most private, non-profit organizations of all sizes meet their ordinary and necessary financial obligations that cannot be met as a direct result of the disaster. These loans are intended to assist through the disaster recovery period.
The deadline to apply is October 16, 2023. Applicants may apply online, receive additional disaster assistance information, and download applications at https://disasterloanassistance.sba.gov/.
For local assistance, contact the Sonoma County Economic Development Board at [email protected] or (707) 565-7170.  
WORKING TOGETHER FOR A BETTER PETALUMA
City staff work hard throughout the year to identify and carry out projects that help make Petaluma the best it can be for our beloved community – and your input matters! From road safety to parks and so much more, our community is a key driver in the work we do.
Below are a few projects we've been working on with the community's help – and we're still seeking your feedback through surveys, workshops, and more. Comments will be reviewed by City staff and will inform the direction of the projects moving forward.
Shaping the Future of Skateboarding in Petaluma
Thank you to the 75+ members of the community who attended the Skate Park Community Workshop #1 and the 200+ who responded to Grindline's online survey!
Next, be sure to join us for our Skate Park Community Workshop #2:
When: Tuesday, February 21 at 6 PM
Where: Petaluma Community Center (320 N. McDowell Blvd.).
And yes, there will be pizza! 😊
Visit cityofpetaluma.org/skatepetaluma to learn more and sign up to receive project updates.
Making N. McDowell Safer & More Accessible
Our community has been an invaluable partner in shaping the direction of our N. McDowell Blvd. Improvement Project. Thank you for your input as we designed the upgrades to this critical Petaluma roadway. Work is underway, and, to date, we have installed necessary safety upgrades for pedestrians and bicyclists, including curb ramps that meet ADA (Americans with Disabilities Act) standards and design upgrades to help pedestrians cross safely.
There is much more to come for N. McDowell! Visit cityofpetaluma.org/northmcdowell to learn more and sign up for project updates.
Kenilworth Park Revitalization
To create a vision for the Kenilworth Park Revitalization project, we held a Community Workshop on October 20, 2022, and conducted a community survey to gather feedback. Thank you to all who took the time to participate! A detailed report summarizing the workshop and survey results can be viewed HERE.
Visit cityofpetaluma.org/kenilworthpark to learn more and sign up for project updates and future community input opportunities.
XeroHome
Petaluma is partnering with XeroHome to help Petalumans reduce their energy consumption – and find rebates this tax season for improvements you may have already made to your home! Visit XeroHome, enter your address, and find out how energy efficient your home is now. Next, find out what you can do to help Petaluma reach carbon neutrality by 2030, while possibly saving money along the way!
Take Action With Cool Petaluma
The City of Petaluma is partnering with Cool Petaluma to help our neighborhoods prepare for emergencies. Cool Petaluma has four upcoming trainings in February and March on their NEW version of their block-based climate action program. Join one of their one-hour interactive information sessions to decide if you are ready to step up and put your block on the map! The upcoming Info Session will take place on Weds., Feb 22nd, on zoom. Register HERE!
Solar Power
Don't forget! If you're thinking about solar, act now. After April 14, PG&E's new "Net Metering Agreement" (NEM-3) will go into effect – significantly reducing the amount of money that utilities pay customers for excess power generated. If you're thinking about going solar, you'll need to submit a finalized application to PG&E before that date. Installers will experience higher demand given this timeline. We recommend contacting a solar installer, asking them about these deadlines, and making a decision as soon as possible to get in the queue!
JOIN OUR PETALUMA TEAM! 
The City of Petaluma is looking for talented people to join our team! Please click the links below for more information about our open positions.CLICK HERE for a full list of career opportunities.
Code Enforcement Officer/Senior Code Enforcement Officer
Firefighter/Paramedic – Lateral
Police Officer (Current Academy Attendees & Graduates)
Public Safety Dispatcher – Entry Level
Public Safety Dispatcher – Lateral
Senior Management Analyst – Community Development
Transit Specialist (Marketing & Communications)
UPCOMING MEETINGS
The City of Petaluma is hard at work for our community. Please check out our upcoming meetings and click on the links below for more information:
February 16, 6:30pm – General Plan Advisory Committee
February 22, 7:00pm – Technology Advisory Committee
February 23, 5:00pm – Measure U Oversight Committee (ZOOM ONLY)
Check for upcoming meetings, agendas, and how to participate on the City's meeting webpage: https://cityofpetaluma.org/meetings/.