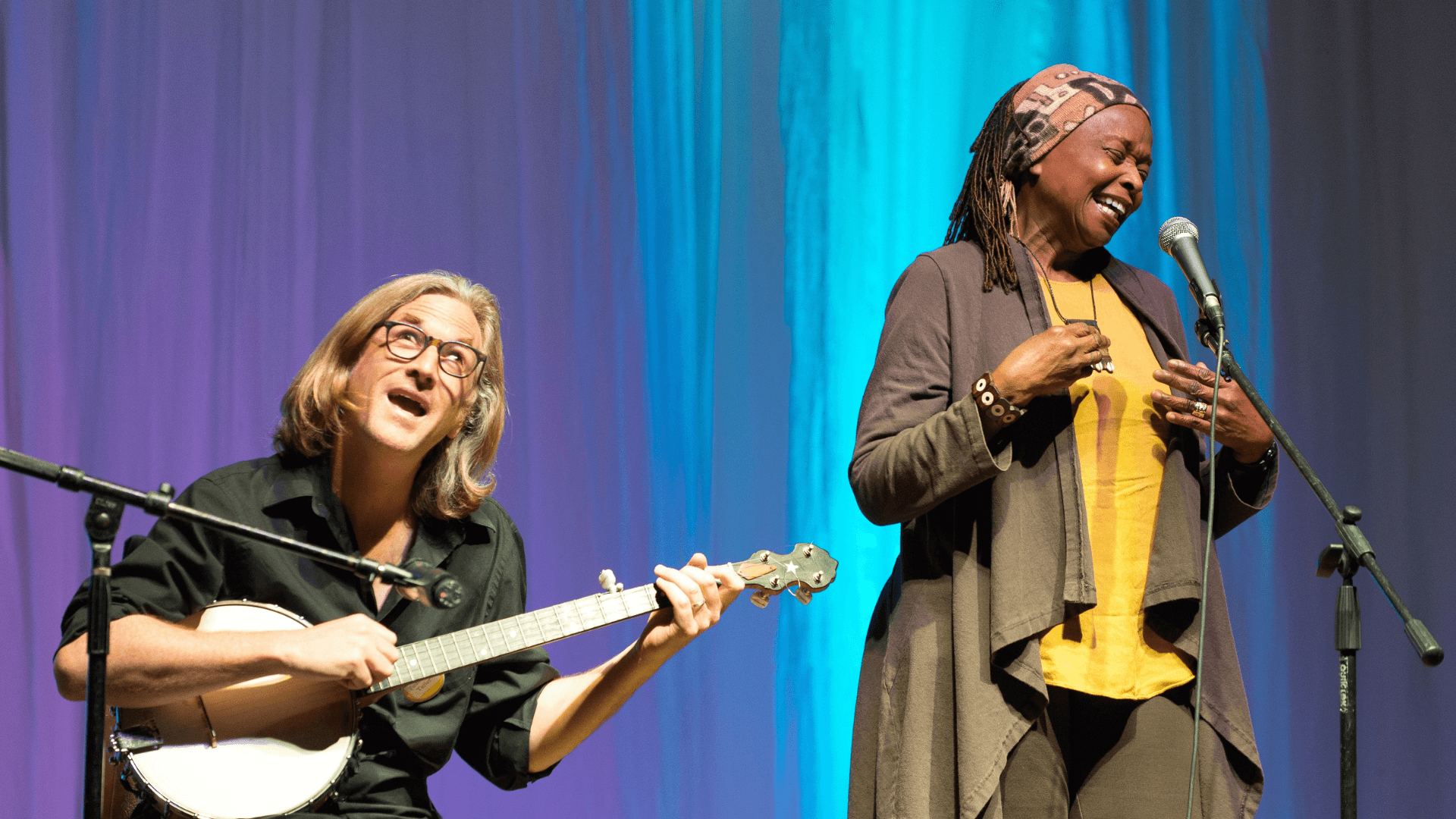 Happy Thursday, Petaluma!
We're delighted to be back in your inbox with some exciting community events celebrating Black History Month, an update on happenings on N. McDowell Blvd, and an interview with Petaluma's new Emergency Manager, Tom Jordan.
This weekend brings the last of our Tenancy Protections Workshops, so make sure to join us on Saturday and provide your feedback for Council's consideration. And while temperatures are still low, our staff are looking ahead to spring and summer projects. Butter & Egg Days has a new date, and Parks & Rec wants your help planning this year's 4th of July celebration. As always, we're grateful for your time, your voice, and your participation. See you next week!
RESIDENTIAL TENANCY PROTECTIONS COMMUNITY WORKSHOP THIS SATURDAY, FEB. 4
Yesterday the City hosted renters, landlords, and Petaluma community members for a virtual workshop to discuss the interim Residential Tenancy Protections Ordinance and gather feedback for Council to consider. This Saturday, Feb. 4 from 11AM – 1PM, we are hosting an in-person workshop at the Petaluma Community Center and all are welcome. Spanish translation will be available.
WHY ATTEND?
In January 2020, state laws went into effect that significantly changed the rules around renting residential property. These changes included rent stabilization which limits how landlords can raise rent and when they can terminate rental agreements. In October 2022, Petaluma City Council adopted an interim ordinance that provides extended tenant protections, expands the units they apply to (including single family homes), accelerates when the protections take effect for tenants, and establishes remedies for violations.
The interim ordinance is set to expire July 1, 2023 and City Council will be reviewing this interim ordinance at a workshop on March 6 to discuss what, if any, changes will be made. City Staff is hosting the two February community workshops to gather feedback to present at the Council workshop. 
WORKSHOP DETAILS
Saturday, Feb. 4 from 11AM-1PM: In-person Workshop | Petaluma Community Center – 320 N. McDowell Blvd, Petaluma, CA 94954
At these workshops we will:
Provide information about the current

Residential Tenancy Protections Ordinance

Explain how Petaluma's ordinance compares to existing state law

Gather feedback on potential amendments to the ordinance for City Council to consider

Help you understand how this impacts renters and landlords

Answer any additional questions
MEET TOM JORDAN, EMERGENCY PROGRAM MANAGER
Last August, Petaluma hired Thomas Jordan as our City's first Emergency Program Manager to coordinate our response when disaster hits. The recent flooding was Tom's first major emergency event in his new role, and City staff were so grateful for his organizational abilities and collaborative style as we worked to keep our businesses and community members safe. The Argus-Courier profiled Tom this week – make sure to check it out! Click HERE to read the article.

TREES ON N. MCDOWELL BOULEVARD
As work on N. McDowell Blvd continues, you may notice some trees being removed. Our community has asked for more trees along the McDowell corridor, and you might be wondering why the City is taking trees down on this major thoroughfare. We want to assure Petalumans that only unhealthy trees or those with roots interfering with utility lines and/or sidewalks will be removed.
Mature tree canopies are essential, offering valuable climate and aesthetic benefits to our community. We are working with certified arborists to ensure our work is done in a way that will best support tree retention and health. Any required tree removal will be mitigated with the planting of new trees in other locations along the North McDowell corridor.
Visit cityofpetaluma.org/mcdowell to learn more.
BLACK HISTORY MONTH 
Every February, Petaluma celebrates Black History Month! Learn more about black history across our nation and in our city at one of the following events hosted by Petaluma Blacks for Community Development. This year's theme is "From Enslavement to the Path of Freedom," and events for all ages will take place at the Petaluma Historical Museum, Library, and other community locations.
Click HERE for more information.
COOL PETALUMA TRAININGS
Cool Petaluma has four upcoming trainings in February and March on the NEW version of their block-based climate action program. To determine if this program is right for you and your neighbors, join Cool Petaluma for a one-hour interactive information session that will help you experience what it will be like to be a Team Leader so you can decide if you are ready to step up and put your block on the map! Info Sessions are Weds., Feb 8th or 22nd, on Zoom. Register HERE.
RIVER PARK WALK & TALK
This weekend, award-winning storyteller, Diane Ferlatte, and her musical sidekick, Erik Pearson, join us at the Petaluma River Park for an interactive and family-friendly Saturday morning event! This Saturday, February 4, 2023, from 9:30 – 11:00 AM.
Click HERE for more info.
4TH OF JULY PLANNING
Help Petaluma plan this year's 4th of July celebration! Our Parks & Rec Dept created a survey in English and Spanish to help shape our event. Provide your feedback from now until Feb. 15.
FREE TAX PREP
Households making under $70,000 may qualify for free tax preparation through the United Way's Earn It! Keep it! Save it! Program.
Click HERE to learn more.
BUTTER & EGGS – NEW DATE!
This year's Butter & Egg Days Parade will take place on April 22, to be followed by the Antique Faire the following weekend on April 30.
Click HERE to learn more.
JOIN OUR PETALUMA TEAM! 
The City of Petaluma is looking for talented people to join our team! Please click the links below for more information about our open positions.CLICK HERE for a full list of career opportunities.
Code Enforcement Officer/Senior Code Enforcement Officer
Firefighter/Paramedic – Lateral
Management Analyst I/II (Limited Term)
Part Time Emergency Medical Technician (CLOSING SOON) 
Part-Time Tiny Tots Teacher I
Police Officer (Current Academy Attendees & Graduates)
Public Safety Dispatcher – Lateral
Transit Specialist (Marketing & Communications)
UPCOMING MEETINGS
The City of Petaluma is hard at work for our community. Please check out our upcoming meetings and click on the links below for more information:
February 2, 6:00pm – Airport Commission
February 6, 6:30pm – City Council/PCDSA Regular Meeting
February 9, 6:30pm – Climate Action Commission
Check for upcoming meetings, agendas, and how to participate on the City's meeting webpage: https://cityofpetaluma.org/meetings/.