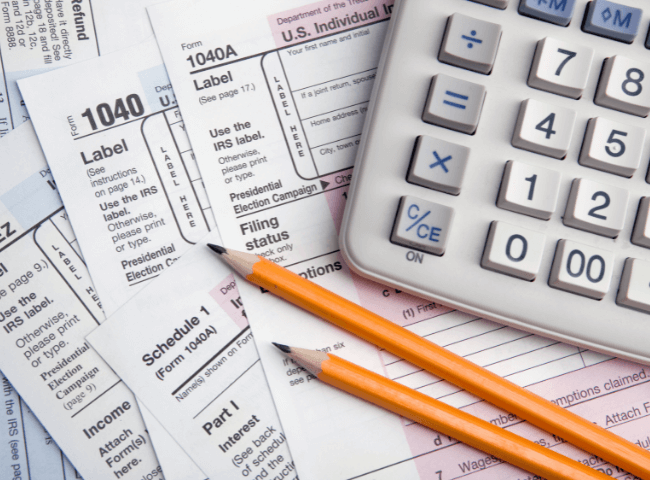 Hello Petaluma –
It appears Punxsutawney Phil, the beloved groundhog who predicts the weather, may have been correct this year in his estimation of extended winter-like conditions. It's cold outside! Please read on for information about preparing for freezing temperatures, shelter solutions, and tips for keeping pets safe and warm.
In tonight's email, we will also review COVID-19 updates from the County of Sonoma, as well as news of our transition to district elections, drought, and impactful projects around town like the People's Village and free rides on Petaluma buses. Read on for all this and more.
Please share this information with friends and have a lovely evening. We will see you in your inbox next Wednesday!
COVID-19 UPDATE
Please take a moment to check out these important COVID-19 resources and updates from the County of Sonoma:
Sonoma County Mask Mandate Lifted
In alignment with the State, the Bay Area counties of Alameda, Contra Costa, Marin, Monterey, Napa, San Benito, San Francisco, San Mateo, Santa Cruz, Solano, Sonoma, and the City of Berkeley lifted universal mask requirements for most indoor public settings, Wednesday, Feb. 16.
Unvaccinated individuals over age 2 continue to be required to wear masks in all indoor public settings. Businesses, venue operators, and hosts may determine their own paths forward to protect staff and patrons and may choose to require all patrons to wear masks.
CLICK HERE for answers to frequently asked questions about the lifting of the mask mandate.
Continue Efforts to Mitigate the Spread of COVID-19
Per the Petaluma Health Care District, though the County of Sonoma has rescinded its local masking orders we need to continue to be vigilant in following California Department of Public Health guidelines to mitigate the spread of the COVID-19 virus. They encourage everyone to move forward with caution, keeping your health and the health of others in mind.
CLICK HERE to read full requirements and guidance from CADPH.
IT'S COLD OUTSIDE!
Head's up, Petaluma! Cold temperatures, with possible frost and freezing, are expected over the next several nights and mornings. Please note:
Cold temperatures will impact the homeless and those without adequate heating.
Pets could suffer from frostbite or hypothermia.
Sensitive plants left outdoors may be damaged or killed.
Black ice may form on roads.
CLICK HERE for information about shelter solutions.
Learn more about how to prepare for extreme cold HERE.
Please keep these winter safety tips from North Bay Animal Services in mind:
Keep pets inside – their fur coats help keep them warm but may not be adequate when temperatures dip below 45 degrees.
Make sure to provide dry, draft-free shelter and warm bedding for animals that spend time outside.
Parked cars can attract outdoor cats and small wildlife who crawl up under the hood looking for warmth. Before starting your engine, bang on your car's hood a few times to shoo them away.
If you see a pet who isn't faring well in the cold, politely alert the owner and/or contact NBAS Animal Control to report animal neglect: 707-762-NBAS (6227)
CLICK HERE to learn more about how to best care for your animals in cold weather.
HEARING #5 ON MARCH 7
As the transition to district elections continues, today marks the deadline to provide a draft map, Community of Interest form or other public testimony to be considered by City Council at Public Hearing #5 on Monday, March 7. The Zoom link to attend the Public Hearing will be available here as the date approaches.
At District Election Public Hearing #4 on February 14, City Council reviewed the updated draft plan provided by the third party demographers, Redistricting Partners, as well as the draft maps provided by the public and all other community input. City Council provided direction to the demographer and new draft plans will be posted for public review this Friday, February 25. As a reminder, Petaluma is being mapped into six districts of nearly equal population. In our new district election model, residents from each district will vote for one fellow resident to represent them on City Council. The Mayor will continue to be selected with the at-large election system.
CLICK HERE to submit your public testimony and to view all the maps provided by the demographer, Redistricting Partners, so far.
To review all maps submitted by the community and the associated demographic data, CLICK HERE.
WATER CONSERVATION EFFORTS NEEDED AS SEVERE DROUGHT CONTINUES
The drought emergency in Petaluma continues to be very serious. Lake Sonoma's water levels are currently lower than they were this time last year (2021) and drastically lower than in 2020. February has unfortunately been dry and if we do not experience substantial rainfall in March, it is likely that the City of Petaluma will have reduced water allocations from its water supplier Sonoma Water beginning in July or earlier. If you have relaxed any of your water-saving practices this winter, we ask you to return to your water conservation efforts to help us reduce citywide use. As a reminder, Petaluma's water use restrictions are still in place and the full list can be viewed here. Please limit outdoor water use and if needed, only irrigate during the restricted watering schedule – overnight Tuesday and Saturday from 7:00 pm. to 8:00 am. We encourage you to review this list of indoor and outdoor water-saving tips.
The Water Conservation team will have a booth at the East Side Farmers' Market Tuesday, March 1 and March 15 from 10am-1:30pm. Stop by the booth to learn more about living a water-wise lifestyle. Thank you for your continued efforts to save water with us!
PEOPLE'S VILLAGE COMING TO LIFE
Cold hands and warm hearts were all around at yesterday's ribbon cutting for the People's Village at the Mary Isaak Center. Many representatives from our City and County government were present, along with a line of community members stretching into COTS' parking lot waiting to see inside the new QuickHaven emergency shelter units. A sudden hail storm kept the speeches short – and more importantly, as Mayor Barrett noted, made clear the immediate need for projects like People's Village that provide warmth and safety to our community's unsheltered.
Thank you so much to our City staff, the County of Sonoma, and our construction partners who have helped bring the People's Village to life, and to COTS' staff who have been working hard to create a program that will help our future residents thrive. And thank you to everyone who came out to celebrate People's Village with us. We can't wait to start welcoming residents soon!
Visit cityofpetaluma.org/peoplesvillage to learn more and register to receive updates.
CHECK OUT THE NEW PSPS AND SYSTEM IMPROVEMENTS MAP FROM PG&E
Plan and prepare for a potential Public Safety Power Shutoff (PSPS) and see where wildfire safety improvements are taking place in your community by using PG&E's NEW planning map tool.
Search ANY location to find:
The likelihood of location to be impacted by a PSPS.
The number of PSPS outages per year.
Completed and planned wildfire safety improvements such as system hardening, enhanced vegetation management, sectionalizing devices and temporary microgrids.
Information is available by individual address and by county, city, and tribe, including federally recognized tribes with land in trusts.
To learn more, visit: pge.com/customerpspsplanningmaps
VETERAN'S & ACTIVE-DUTY MILITARY NOW RIDE FREE ON PETALUMA TRANSIT
Starting on President's Day, Monday, February 21, 2022, all US Veterans and Active-duty Military are able to ride free of charge on all Petaluma Transit fixed-route buses by presenting one of the following forms of identification to their bus driver:
Military ID Card, DD Form 2
Valid Department of Veteran's Affairs (VA) ID Card
Active California Driver's License with "V" status noted
Sonoma County-issued Veteran's ID Card
Veterans interested in applying for a Veteran ID card can learn more HERE.
CLIMATE ACTION UPDATE
This week, our Climate Action Commission shared the following:
Sonoma County native Dr. Kimberly Nicholas, a leading climate scientist, has written a new book, Under the Sky We Make: How to be Human in a Warming World. This important book is beautifully written, scientifically sound, and inspirational. It has an important message of hope for the ordinary citizen who cares about our beautiful world.
Please join Cool Petaluma tonight, Wednesday, February 23rd from 7:00pm-8:30pm as Petaluma Community Relations Council will host a public forum on Cool Petaluma that will focus on this project's goal to secure our city's social, environmental, and economic future. CLICK HERE to learn more.
AARP TAX AIDE INFO
We are pleased to once again be partnering with AARP to offer in-person tax aide appointments at the Petaluma Community Center this February, March and April.
Please note that these appointments are for individuals age 50 and over, and advance registration is required.
For more information or to book an appointment, call AARP at 707-276-6603.
FREE YOUTH & YOUNG ADULT CARDIAC SCREENING FEBRUARY 27
Did you know Sudden Cardiac Arrest is the leading cause of death on school campuses and the #1 killer of student athletes, many of which are due to an undetected cardiac anomaly? That is why the Petaluma Health Care District has partnered with the VIA Heart Project and Santa Rosa Junior College Petaluma Campus to bring a FREE Youth and Young Adult Cardiac Screening on February 27 that is open to all Sonoma County residents ages 12-25. COVID vaccination is required to attend. Sonoma County and CDC COVID guidelines will be followed.
Pre-registration is required. REGISTER NOW!
COME JOIN OUR PETALUMA TEAM!
The City of Petaluma is looking for talented people to join our team! Please click the links below for more information about our open positions. CLICK HERE for a full list of career opportunities.
Community Development Director
Part Time Police Records Technician I
Police Officer (Current Academy Attendees & Graduates)
Public Safety Dispatcher – Lateral
Have questions about working for the City? Please reach out to [email protected].
UPCOMING MEETINGS
The City of Petaluma is hard at work for our community. Please check out our upcoming meetings and click on the links below for more information:
February 24, 6pm – Public Art Committee
February 28, 6:30pm – Meeting of the Petaluma City Council and Petaluma Community Development Successor Agency
March 2, 6:30pm – Pedestrian & Bicycle Advisory Committee
March 3, 6pm – Airport Commission
Check for upcoming meetings, agendas, and how to participate on the City's meeting webpage: https://cityofpetaluma.org/meetings/.