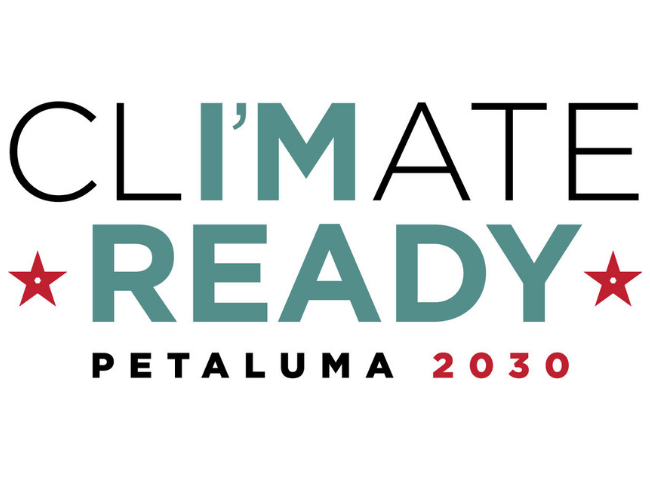 Good Evening, Petaluma –
As we see more signs of spring popping up around town, we are heartened to also see positive movement forward in the fight against COVID-19. Sonoma County residents are receiving vaccinations (CLICK HERE for information on Sonoma County's vaccine distribution phases) and more people are being vaccinated everyday. We are hopeful this, coupled with other mitigation efforts and continued testing, will get us on the road back to life as we knew it. We have to say, you, our beloved community, have been champions through this unusual and challenging time – showing up and doing what it takes to keep each other safe and supported over the last year. We are so #PetalumaProud of our community!
In tonight's email, we'll review a simple new way to receive information from us, the latest COVID-19 news for Sonoma County, a recap of actions taken by our City Council along with upcoming topics for review, ways you can help Petaluma become climate neutral, an exciting update about recreational sports, and more.
Please enjoy, share with friends, and (safely) spend time outdoors this week if you can. Often, there is nothing like fresh air to lift the spirits. We'll see you back in your inbox next Wednesday!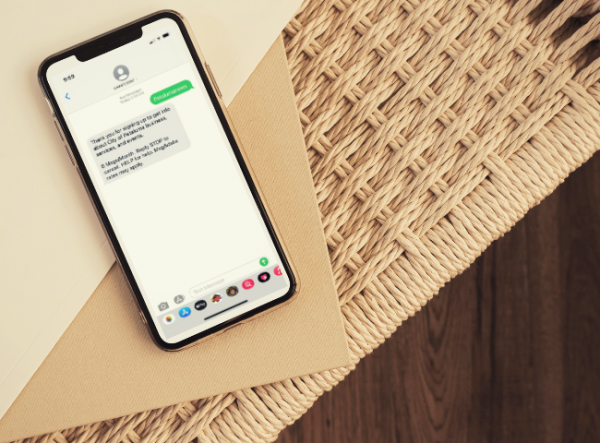 GET CITY INFO VIA TEXT MESSAGE!
We are excited to announce the launch of our new texting platform! Now you can receive important updates from us directly to your phone. Simply text "PetalumaNews" to (844) 470-0367 to receive City news and updates in both English and Spanish via text message. Another easy way to stay connected to your City!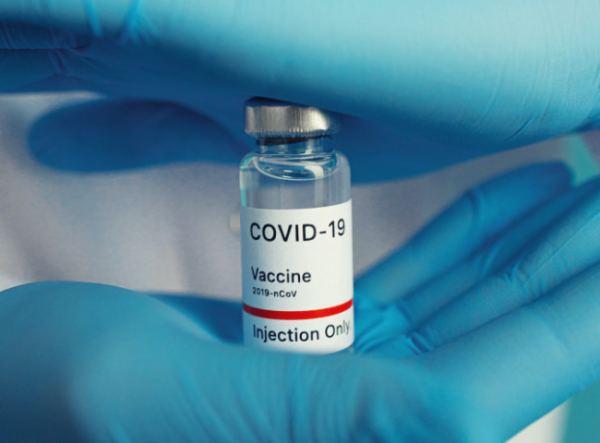 COVID-19 UPDATE
Looking for the latest COVID-19 news? Please take a moment to check out these resources and updates from the County of Sonoma:
Vaccines Open for Ages 65+
Sonoma County residents 65+ years of age are now eligible for COVID-19 vaccines at several County clinics and pharmacies across the county. Availability of appointments is dependent on the supply of vaccines, and supplies are very limited. CLICK HERE to learn more.
We Are Still in the Purple – Please Get Tested
Currently, Sonoma County remains in the Purple (most restrictive) tier of the State's Blueprint for a Safer Economy.
Testing our population plays an important role in the ability to monitor case numbers, direct care and resources, and move us along the road to reopening. Testing is available to everyone living in Sonoma County (regardless of documentation status) and there are no out-of-pocket costs!
Please, get tested to help us reach the Red tier!
CLICK HERE for information on how and where to get tested.
Curious about our County's case numbers and when we'll be out of the Purple tier? CLICK HERE to check out the County's Roadmap to Reopening dashboard.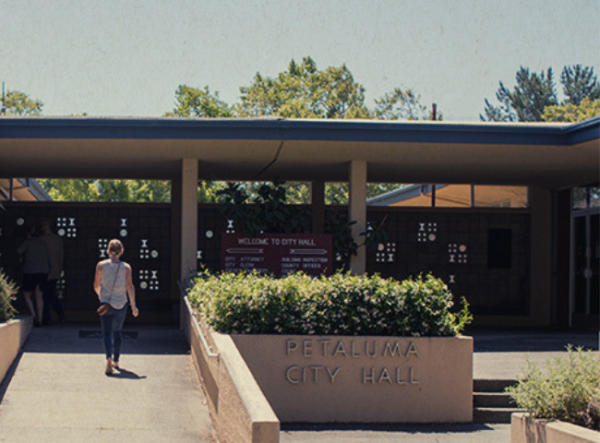 CITY COUNCIL NEWS: ACTIONS RECAP & UPCOMING TOPICS
Our City Council took action on the following items during their February 22, 2021 meeting:
Community Partnership to Improve Race Relations
Petaluma Goes Green to Power City Facilities
Changing Rules of Gas Stations
CLICK HERE to learn more.
March 1, 2021 Council Meeting:
The City Council will hear a presentation regarding a crisis intervention
and response model that the City is considering which would provide medical and mental health services to community members in-need and to support police calls that require crisis counseling and other social service support.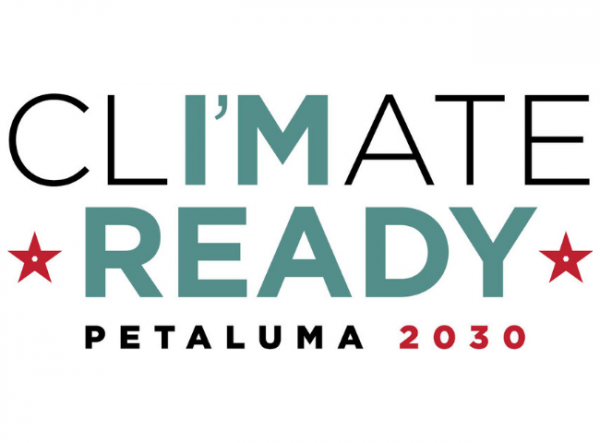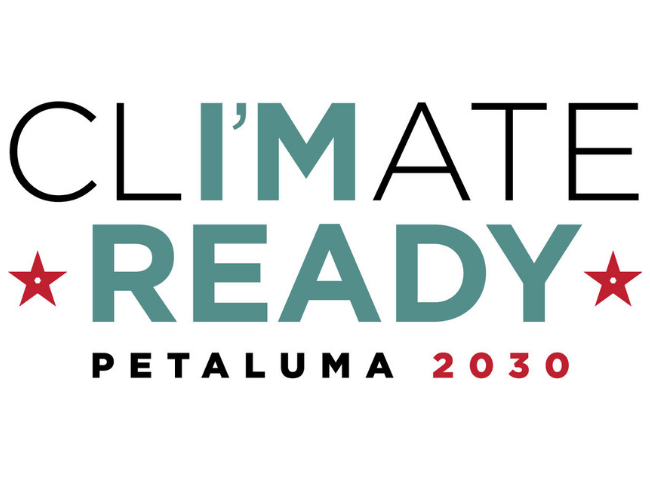 HELP OUR CITY BECOME CARBON NEUTRAL!
Our City has set a goal to become "Carbon Neutral" by the year 2030 – and we need your help! Carbon neutrality is achieved through reducing carbon emissions and balancing emissions through carbon offsets (programs that sequester/remove carbon from the atmosphere to make up for emissions elsewhere).
This is a big goal that we are working hard to achieve. To learn more about our current efforts, please visit: CityofPetaluma.org/ClimateReady
We are looking to our community to help amplify our efforts. Please click the links below to learn about 2 great ways your household can help:
Switch to Sonoma Clean Power's EverGreen 100% Renewable Energy Program
Please note, current Sonoma Clean Power customers must specifically request to join the EverGreen program. Please contact Sonoma Clean Power to determine if you are currently enrolled.
We look forward to working together to help save our environment!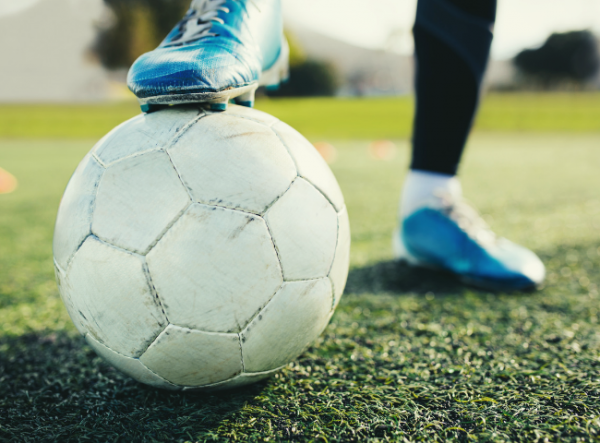 NEW GUIDANCE FOR YOUTH AND ADULT RECREATIONAL SPORTS
On February 19, the California Department of Public Health (CDPH) released new guidance for youth and adult recreational sports. The guidelines take effect on this Friday and allow for outdoor medium-contact sports (i.e. baseball, softball, girls lacrosse, etc.) and high-contact sports (i.e. football, soccer, men's lacrosse, etc.) to resume in person competitions within Counties that have an adjusted case rate of no more than 14 per 100,000 residents.
Organized outdoor adult recreation may also continue under the latest guidelines with similar restrictions, while ALL indoor recreation remains prohibited.
A complete list of guidance is available on the CDPH website Outdoor Youth and Adult Sports Guidance 2-26-21.
The CDPH included both general guidance for ALL participants and observers regardless of the sport or setting (outdoor or indoor) as well as sport specific safety measures that are strongly encouraged based on the activity.
Requirements regarding facial coverings, limitations on observers, inter-team competition, and hygiene and equipment sanitation are included in these guidelines.
For more information on the steps to reserve athletic space and field availability, please contact Parks and Recreation staff at [email protected] or 707-778-4519.

PLEASE REMEMBER TO SUPPORT LOCAL
Many of our beloved local businesses are still struggling to navigate COVID-19 restrictions. Below are a couple of great ways to support the restaurants, shops, and service providers we love during these uncertain times.
Restaurant Week
This week, February 19 – 28, Sonoma County is continuing the tradition of celebrating our finest food! Participating restaurants will present fantastic dishes and culinary creations available for outdoor dining and take out. Help preserve Sonoma County's culinary roots by ordering scrumptious, locally sourced food.
CLICK HERE to learn more.
Shop Petaluma Gift Card
Looking for the perfect gift for your Petaluma loved ones? The Shop Petaluma gift card is accepted at 65 businesses around town.
CLICK HERE to learn more.
Since its launch, the Shop Petaluma Gift Card program has kept over $25,000 shopping dollars local!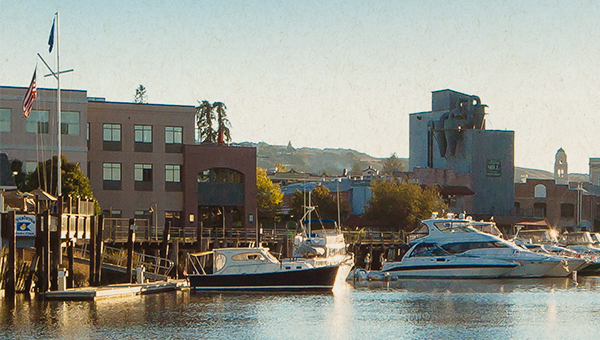 WE'RE HIRING
The City of Petaluma is looking for talented people to join our team! Please click the links below for more information about our open positions. CLICK HERE for a full list of career opportunities.
Part Time Assistant City Attorney
Police Officer (Current Academy Attendees & Graduates)
UPCOMING MEETINGS
The City of Petaluma is hard at work for our community. Please check out our upcoming meetings and click on the links below for more information:
February 25, 6pm – Public Art Committee
March 1, 6:30pm – Meeting of the Petaluma City Council and Petaluma Community Development Successor Agency
March 3, 6:30pm – Pedestrian & Bicycle Advisory Committee
March 4, 4pm – Transit Advisory Committee
March 4, 6pm – Airport Commission
Check for upcoming meetings, agendas, and how to participate on the City's meeting webpage: https://cityofpetaluma.org/meetings/