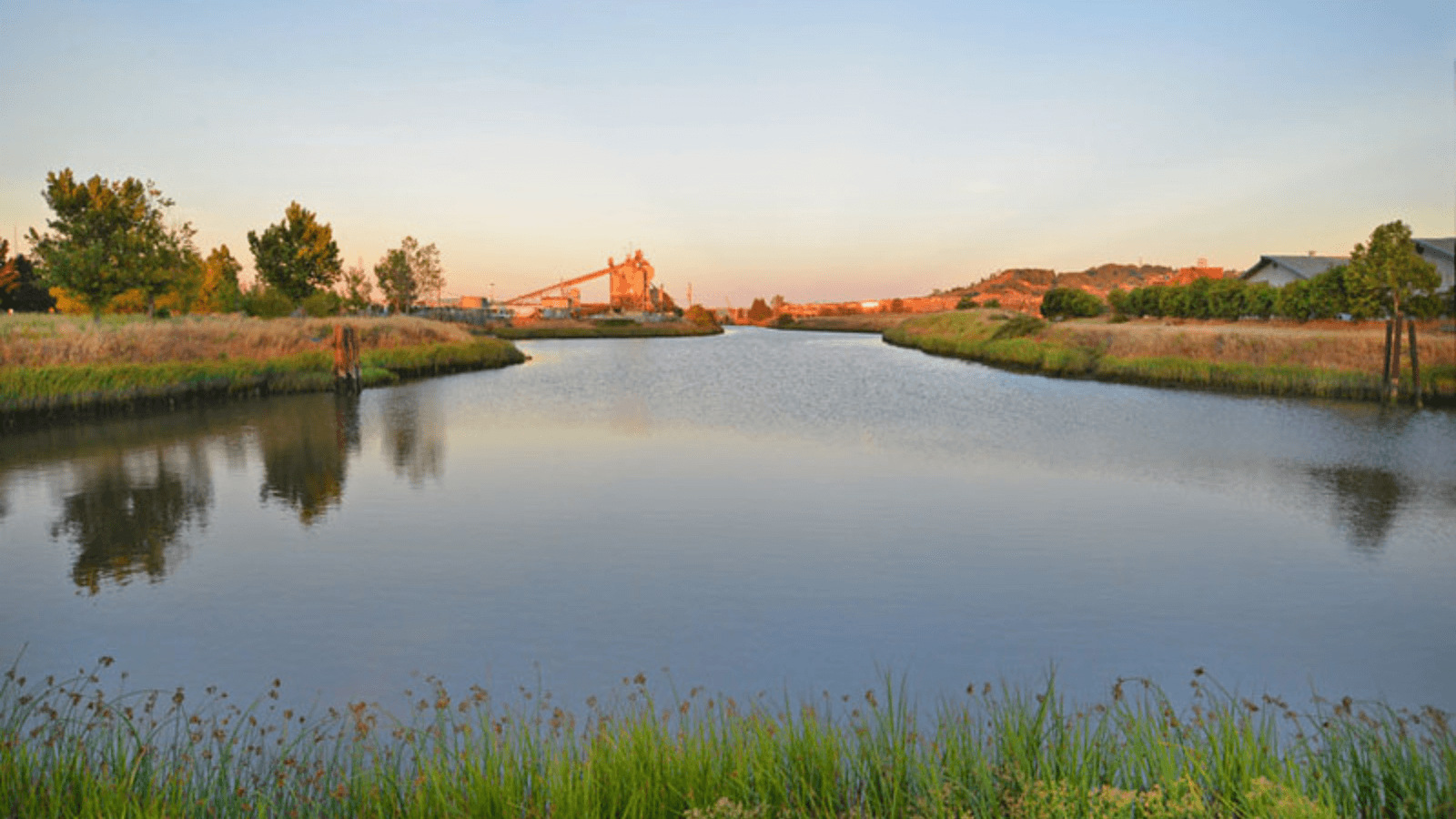 Happy Friday, Petaluma!
Happy Thursday, Petaluma! We are excited to share this week's newsletter with information on expanding City Hall open hours, a new pilot program to help struggling families, traffic improvements, and business resources.  
With the cold and rain returning this week, we also want to remind folks to turn your irrigation off this weekend and keep those storm drains clear. While we don't anticipate the same heavy rains that we experienced in January, please report blocked storm drains or culverts to Public Works & Utilities at 707-778-4546. With your help, we can enjoy the coming puddles and avoid flooding in our streets or other low-lying areas.  
Thanks, as always, for reading – and we'll see you in your inbox again next week!
Universal Basic Income Pilot
Today marks the official start of the Pathways to Income Equity pilot program! This program will provide $500 in monthly basic income to 305 qualifying families in Sonoma County over two years. The program will "study the impact of unconditional, guaranteed income on reducing poverty and promoting economic mobility for families with young children." The program will target families in Petaluma, Healdsburg, and Santa Rosa with the aim of helping them find stability as housing and childcare costs have skyrocketed.
To qualify, families have to be pregnant or parenting a child under 6 years old and make no more than 185% of the federal poverty level. "Most of our selected recipients are already working, many working more than one job or more than 40 hours a week just to survive," said Angie Dillon-Shore, Executive Director of First 5 Sonoma County, a nonprofit that helped to develop the program. "This extra income will allow them to spend more time with their families, find a better job, or improve their financial wellbeing, resulting in better outcomes for their kids." The City of Petaluma has invested funds in the program which will benefit 52 families in Petaluma.
We look forward to sharing more about the program in the coming year. To learn more, read Sonoma County's press release HERE.
City Hall Expands In-Person Hours
Next Tuesday, Feb. 28, California's COVID-19 state of emergency will officially come to an end. This means, while COVID-19 does still exist in California, cases have dropped to a level at which the state-run emergency response programs are no longer deemed necessary. At City Hall, we will be expanding our service counters in-person hours starting March 6 to Monday – Thursday, 9 a.m. to 5 p.m. City staff have continued to serve the public throughout the pandemic without lapse, but shifted to more virtual appointments and services starting in 2020 to enhance public safety. These online services will also continue for your convenience. Learn more about City Services at https://cityofpetaluma.org/cityservices.
While we know that doesn't mean COVID has disappeared, we look forward to working with you as we emerge from the state of emergency period together. Thank you for your flexibility and resilience over the last three years! 
City Council Meeting
Join the City Council this Monday, February 27, 2023 as they discuss the City's Draft Housing Element as well as a development project called Scott Ranch located on D Street and Windsor Drive. Click HERE to review the Agenda and associated staff reports.
The Housing Element is Petaluma's plan to facilitate needed housing and increase housing equity over the next eight years (2023 – 2031). Learn more about Housing Elements at this Housing Element FAQ.  This hearing comes after several previous discussions with the City Council, the General Plan Advisory Committee, and the Planning Commission.  It also comes after feedback from the State Department of Housing and Community Development about a draft plan that was submitted late last year.
The City Council will also review a proposed housing development located on D Street and Windsor Drive.  The Scott Ranch Project has an extensive history spanning nearly two decades and comes back to the City Council after extensive changes to the proposed development.
LET US KNOW WHAT YOU THINK OF THE CHANGES ON RAINIER!
In 2022, we installed a temporary demonstration project on Rainier Avenue designed to help calm traffic and improve safety for all road users. Thank you to all our community members who have shared your views so far. We would love to hear what you think now that the demonstration has been in place for several months. CLICK HERE to take our survey.
We will use this feedback, as well as traffic data, to continue to refine the street design and inform long-term changes following a pavement project planned for this summer/fall.
Please visit cityofpetaluma.org/rainierpaving to learn more about the project and sign up to receive updates. 
CAULFIELD BRIDGE CROSSTOWN CONNECTOR
At its 2022 Crosstown Connector Workshop, the Petaluma City Council identified the Caulfield Bridge Crosstown Connector project as a top priority. This project will provide a convenient and direct route for people walking, bicycling, and driving across town by creating a new 500-foot moveable bridge (similar to the D Street Bridge) over the Petaluma River from Caulfield Lane to Petaluma Blvd. South. 
The City is now releasing a Request for Proposals (RFP) for all remaining work needed before constructing the bridge, including environmental review, permitting, and bridge design. We hope to begin construction by 2026. 
Community input will be an essential part of the project, especially as it pertains to the bridge design and impacts to adjacent neighborhoods and properties. There will be many opportunities for Petalumans to get involved. 
Please sign up on the project webpage to receive updates and information about ways to share input: cityofpetaluma.org/caulfieldbridge.
WORKFORCE DEVELOPMENT WORKSHOP
Are you a Petaluma-area employer struggling to find qualified workers? If so, please consider attending a special workforce meeting hosted by the City of Petaluma and its local economic development partners:
Workforce Development: Resources & Solutions
Thursday, March 2, 2023
8:30-10:00 a.m.
Petaluma Community Center, Conf. Room 2
320 N. McDowell Blvd., Petaluma
We'll start the morning with networking and a light breakfast, then dig into a discussion about –
Why employers must shift their thinking around workforce needs

 

How internships and apprenticeships fit into a workforce strategy

 

Where to find free resources to help you with workforce challenges
This event is designed for employers of any size who are –
Hiring entry- and mid-level positions within the next 12 months

 

Willing to explore out-of-the-box solutions

Looking for a way to "give back" while achieving success
RSVP HERE by February 28. Questions? Please contact Nancy Sands, City of Petaluma, [email protected] or 707-778-4484. 
RIVERTOWN REVIVAL VOLUNTEERS NEEDED!
Friends of the Petaluma River welcomes volunteers for this year's Rivertown Revival: a fundraiser to support river stewardship, education, and community access. Learn more this Sunday, Feb. 26th from 4:30pm – 5:30pm at the David Yearsley River Heritage Center (the barn). Volunteers at all levels are needed to join the team – day-of support, week-long party set-up, and those long-range planners. Sign up HERE to join the fun!
FREE TAX PREP
Households making under $70,000 may qualify for free tax preparation through the United Way's Earn It! Keep it! Save it! Program. Click HERE to learn more.
JOIN OUR PETALUMA TEAM! 
The City of Petaluma is looking for talented people to join our team! Please click the links below for more information about our open positions.CLICK HERE for a full list of career opportunities. 
Code Enforcement Officer/Senior Code Enforcement Officer 
Firefighter/Paramedic – Lateral 
Police Officer (Current Academy Attendees & Graduates) 
Public Safety Dispatcher – Entry Level 
Public Safety Dispatcher – Lateral 
Senior Management Analyst – Community Development 
Transit Specialist (Marketing & Communications) 
UPCOMING MEETINGS
The City of Petaluma is hard at work for our community. Please check out our upcoming meetings and click on the links below for more information: 
February 23, 5:00pm – Measure U Oversight Committee (ZOOM ONLY) 
February 23, 6:00pm – Public Art Committee 
February 27, 6:30pm – City Council/PCDSA Regular Meeting 
March 1, 6:30pm – Pedestrian & Bicycle Advisory Committee 
March 2, 6:00pm – Airport Commission 
Check for upcoming meetings, agendas, and how to participate on the City's meeting webpage: https://cityofpetaluma.org/meetings/