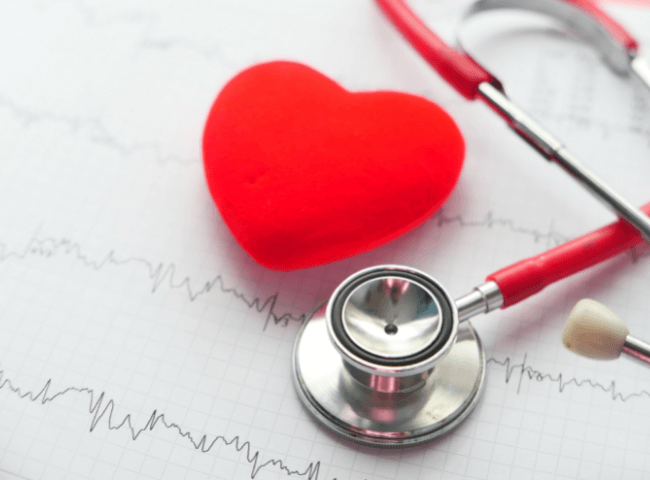 Hello, Petaluma –
Winds are sweeping through our region this week, and are expected to last through tomorrow. CLICK HERE to learn more about the current high wind advisory.
Along with the wind, we've been enjoying the beautiful sunshine, green hills, and the budding landscapes that remind us spring is just around the corner. If you can, spend time outside, bask in the warmth, and breathe in the fresh air. It can serve as a great pick-me-up. And remember, if you're feeling extra stressed, help is available. For free private emotional and mental health support, call the Sonoma County Warm Line at 707-565-2652.
In this evening's email, we'll review updates on COVID-19, our transition to district elections, and the current state of the drought. We'll also share a wonderful way to celebrate Black History Month, along with some great, no-cost opportunities for our community to take advantage of.
Please enjoy, share with friends, and have a lovely evening. We'll see you in your inbox next Wednesday!
COVID-19 UPDATE
Please take a moment to check out these important COVID-19 resources and updates from the city of Petaluma and the County of Sonoma:
Temporary City Facility Closure Extended
Due to the rapid spread of COVID/Omicron variant, and out of an abundance of caution, City of Petaluma facilities are temporarily closed to the public. We are extending this closure through February 11, 2022, to be in alignment with the County's current Public Health Order.
Our City staff continue to provide the important services that our community relies upon, as we have throughout the pandemic. Please visit cityofpetaluma.org/essentialservices for instructions on how to contact City departments and services.
Vaccination Clinic
A message from the County of Sonoma:
Large-scale vaccination clinics are being held at the Sonoma County Fairgrounds for the next three weekends, from 9am to 4pm.
Saturday and Sunday, Feb. 5-6, 12-13 and 19-20 from 9 a.m.-4 p.m.
1350 Bennett Valley Road, Santa Rosa (Brookwood Avenue entrance)
No appointment needed. No proof of citizenship status required.
Free At-Home COVID-19 Tests Available
Every home in the U.S. is eligible to order 4 free at-⁠home COVID-⁠19 tests. The tests are completely free. Orders will usually ship in 7-12 days.
Order your tests now so you have them when you need them.
CLICK HERE to learn more and place your order today.
"Do What We Know Works" to Help Stop the Spread
Health officials say it is vital to keep doing what we can to minimize new cases and hospitalizations. We know what works.
Increase ventilation.
Stay home if you're sick.
Get tested – health officials strongly recommend getting a rapid test before you attend or host gatherings.
CLICK HERE for the latest COVID-19 information from the County of Sonoma.
UPDATE ON DISTRICT ELECTIONS TRANSITION
District Elections Public Hearing #3 was held this Monday, January 31 to review the three initial draft maps provided by the third party consultants (Redistricting Partners), maps provided by the public, and review all the community input we've received. City Council identified draft map Plan A as being the preferred draft of the options provided and asked for edits to be made. The edited draft will be available on our website Friday, February 4, alongside the community submitted maps and other input. The final date for submitting a map to be considered by City Council is February 23. Public input continues to be welcomed and encouraged.
As you will see, the draft map will have Petaluma mapped into six districts of nearly equal population. In our new district election model, residents from each district will vote for one fellow resident to represent them on City Council. The Mayor will continue to be selected with the at-large election system.
To provide public testimony on the draft map or a map you submitted, please attend our upcoming District Elections Public Hearing #4 (City Council Meeting) which will be Monday, February 14 at 6pm. (Zoom link will be posted on our District Elections webpage as it approaches)
To view the draft maps, the timeline of upcoming events, and additional information about this transition, visit our District Elections webpage.
WHAT'S THE LATEST WITH THE DROUGHT?
Petaluma is still in a drought emergency. Lake Sonoma's water levels are currently lower than they were this time last year (2021) and drastically lower than 2020. If we do not experience substantial rainfall in February, we will need to keep up our water conservation efforts throughout this year. As a reminder, Petaluma's water use restrictions are still in place and the full list can be viewed here. We also encourage you to review this list of water saving tips as a refresher. Thank you for your continued efforts to save water with us!
For water supply levels at Lakes Sonoma and Mendocino, please visit Sonoma Water's website HERE.
PLEASE JOIN US IN CELEBRATING BLACK HISTORY MONTH
"Each February, National Black History Month serves as both a celebration and a powerful reminder that Black history is American history, Black culture is American culture, and Black stories are essential to the ongoing story of America — our faults, our struggles, our progress, and our aspirations. Shining a light on Black history today is as important to understanding ourselves and growing stronger as a Nation as it has ever been. That is why it is essential that we take time to celebrate the immeasurable contributions of Black Americans, honor the legacies and achievements of generations past, reckon with centuries of injustice, and confront those injustices that still fester today."
-Excerpt from the White House Proclamation on National Black History Month, 2022.
Please join us in honoring Black History Month 2022 and join the Petaluma Blacks for Community Development for their annual Black History Month program. The celebration centers on this year's theme of Black Health and Wellness. The event will be held virtually.
When: February 26, 5:30pm
Where: Zoom
CLICK HERE to learn more.
CLIMATE ACTION UPDATE
This week, our Climate Action Commission shared the following:
Sonoma County and State Officials are recommending that private well owners test their water for natural contamination due to groundwater levels being lower than normal after two years of drought. The North Coast Regional Water Quality Control Board, Sonoma Water, and Permit Sonoma have partnered to create an online resource for well owners which can be found here for more information.
This year will be important for climate action: As the world picks up speed in its race against climate change, the United Nations has compiled ten key global events in 2022 that will shape critical conversations and influence public policy decisions around one of the most defining issues of our time. The compilation can be found here.
INTERESTED IN BECOMING A COOL BLOCK LEADER FOR COOL PETALUMA?
If you missed out on the first round and are now interested in becoming a Cool Block Leader, join this one-hour informational meeting held by the Cool Petaluma Team to learn about the basics of the program. This will help you decide if you want to join the 300+ existing Cool Block Leaders in Petaluma who have already volunteered to lead their neighbors on this rewarding journey.
Thursday, February 3rd from 7-8 PM on Zoom
CLICK HERE to RSVP and access the Zoom link.
FREE YOUTH & YOUNG ADULT CARDIAC SCREENING FEBRUARY 27
Did you know Sudden Cardiac Arrest is the leading cause of death on school campuses and the #1 killer of student athletes, many of which are due to an undetected cardiac anomaly? That is why the Petaluma Health Care District has partnered with the VIA Heart Project and Santa Rosa Junior College Petaluma Campus to bring a FREE Youth and Young Adult Cardiac Screening on February 27 that is open to all Sonoma County residents ages 12-25. COVID vaccination is required to attend. Sonoma County and CDC COVID guidelines will be followed.
Pre-registration is required. REGISTER NOW!
LIBRARY OFFERS FREE HIGH SCHOOL DIPLOMA PROGRAM
Have you ever wanted to go back to school? Through Career Online High School's online, accredited program, adults can earn a high school diploma and a career certificate, free with your Sonoma County Library card. It's never too late to graduate—learn more and apply today at sonomalibrary.org/careeronlinehighschool.
COME JOIN OUR PETALUMA TEAM!
The City of Petaluma is looking for talented people to join our team! Please click the links below for more information about our open positions. CLICK HERE for a full list of career opportunities.
Police Officer (Current Academy Attendees & Graduates)
Public Safety Dispatcher – Lateral
Have questions about working for the City? Please reach out to [email protected].
UPCOMING MEETINGS
The City of Petaluma is hard at work for our community. Please check out our upcoming meetings and click on the links below for more information:
February 3, 6pm – Airport Commission
February 7, 5:30pm – Meeting of the Petaluma City Council and Petaluma Community Development Successor Agency
February 8, 6:30pm – Youth Commission
February 8, 7pm – Planning Commission
February 9, 6:30pm – Regular Joint Transit Advisory and Pedestrian & Bicycle Advisory Subcommittee
February 9, 6:30pm – Animal Service Advisory Committee
February 10, 4pm – Transit Advisory Committee
February 10, 6:30pm – Climate Action Commission
Check for upcoming meetings, agendas, and how to participate on the City's meeting webpage: https://cityofpetaluma.org/meetings/.