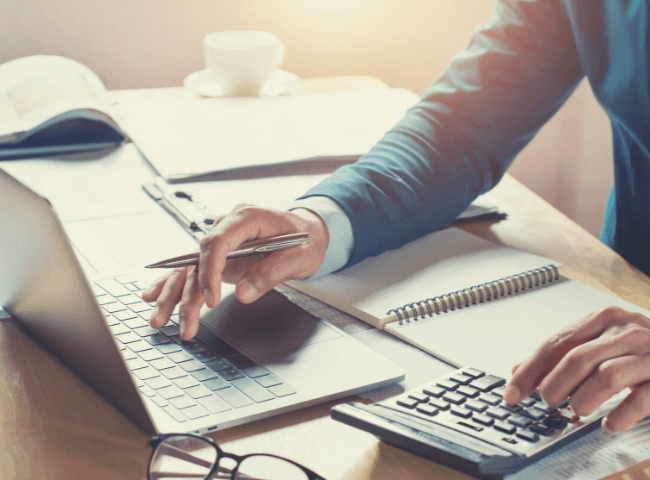 Hello, Petaluma –
Our journey through the COVID-19 pandemic continues with Sonoma County's announcement to lift most indoor mask mandates February 16 (unvaccinated individuals over age 2 will continue to be required to wear masks in all indoor public settings). As we navigate this turn in the path toward a new normal, we encourage you to show compassion and consideration for those around you. These are strange times and everyone in our community is doing their best to keep themselves and their loved ones safe. Please keep showing kindness to those around you, as you have done so beautifully over the past nearly 2 years. We are, as always, all in this together!
In tonight's email we'll share news of the mask mandate lift, reopening of City facilities, an update on our transition to district elections, important information regarding the drought, some exciting progress on road and trail projects around town, a new step on our path toward ending homelessness in Petaluma, and more.
Please enjoy, share with friends, and have a lovely evening. We'll see you in your inbox next Wednesday!
COVID-19 UPDATE
Please take a moment to check out these important COVID-19 resources and updates from the city of Petaluma and the County of Sonoma:
City Facilities Set to Reopen Next Week
Hey, Petaluma! We will be reopening our City facilities to the public on Tuesday, Feb 15. Most City facilities will be open Tuesdays and Thursdays from 10am-2pm and/or by appointment. Please visit cityofpetaluma.org/essentialservices for details regarding the specific services you are looking for. Note that masks will continue to be required for the public entering City facilities.
As our County and community emerges from the pandemic and as case rates decline, we will continue to work toward a full reopening.
Sonoma County to Lift Most Indoor Mask Mandates on February 16
In alignment with the State, the Bay Area counties of Alameda, Contra Costa, Marin, Monterey, Napa, San Benito, San Francisco, San Mateo, Santa Cruz, Solano, Sonoma, and the City of Berkeley will lift universal mask requirements for most indoor public settings beginning Wednesday, Feb. 16.
Unvaccinated individuals over age 2 will continue to be required to wear masks in all indoor public settings. Businesses, venue operators, and hosts may determine their own paths forward to protect staff and patrons and may choose to require all patrons to wear masks.
CLICK HERE to learn more.
Vaccination Clinic
A message from the County of Sonoma:
Large-scale vaccination clinics are being held at the Sonoma County Fairgrounds for the next 2 weekends, from 9am to 4pm.
Saturday and Sunday, Feb. 12-13 and 19-20 from 9 a.m.-4 p.m.
1350 Bennett Valley Road, Santa Rosa (Brookwood Avenue entrance).
No appointment needed. No proof of citizenship status required.
Free At-Home COVID-19 Tests Available
Every home in the U.S. is eligible to order 4 free at-⁠home COVID-⁠19 tests. The tests are completely free. Orders will usually ship in 7-12 days.
Order your tests now so you have them when you need them.
CLICK HERE to learn more and place your order today.
Do What We Know Works to Help Stop the Spread
Health officials say it is vital to keep doing what we can to minimize new cases and hospitalizations. We know what works.
Increase ventilation.
Stay home if you're sick.
Get tested – health officials strongly recommend getting a rapid test before you attend or host gatherings.
CLICK HERE for the latest COVID-19 information from the County of Sonoma.
PUBLIC INPUT WELCOME AT DISTRICT ELECTION PUBLIC HEARING FEBRUARY 14
At District Election Public Hearing #3 on January 31, City Council reviewed the three initial draft plans provided by the third party demographers, Redistricting Partners, as well as the draft maps provided by the public and all other community input. City Council identified Draft Plan A as being the preferred draft of the options provided. They gave direction for an amended Draft Plan A, to include the Corona SMART Station parcel, which can be viewed below (Draft Plan A, Version 2).
As you will see, the draft map above shows Petaluma mapped into six districts of nearly equal population. In our new district election model, residents from each district will vote for one fellow resident to represent them on City Council. The Mayor will continue to be selected with the at-large election system.
To provide public testimony on the draft map or a map you submitted, please attend our upcoming District Elections Public Hearing #4 (City Council Meeting) which will be Monday, February 14 at 6pm. Zoom link will be posted on the District Elections webpage as it approaches.
CLICK HERE To view the demographic data for this map and to review all maps provided by the demographer, Redistricting Partners.
To review all maps submitted by the community and the associated demographic data, CLICK HERE.
TIME TO RAMP UP ALL WATER CONSERVATION EFFORTS
Petaluma is still very much in a drought emergency. Lake Sonoma's water levels are currently lower than they were this time last year (2021) and drastically lower than in 2020. February is forecasted to be dry and if we do not experience substantial rainfall in March, it is likely that the City of Petaluma will have reduced water allocations from its water supplier Sonoma Water beginning in July or earlier.
If you have relaxed any of your water-saving practices this winter, we ask you to return to your water conservation efforts to help us reduce citywide use. As a reminder, Petaluma's water use restrictions are still in place and the full list can be viewed here. We also encourage you to review this list of water-saving tips as a refresher. Thank you for your continued efforts to save water with us!
For water supply levels at Lakes Sonoma and Mendocino, please visit Sonoma Water's website here.
CLIMATE ACTION UPDATE
This week, our Climate Action Commission shared the following:
Work on Petaluma's General Plan is in full swing, and it has critical significance for the City's climate and resiliency goals. Join Urban Chat's General Plan-focused "Know Before You Grow" forum on February 9 at 7pm with national planning expert Chuck Marohn, founder of Strong Towns, a non-profit dedicated to helping towns make planning decisions that make them more resilient, livable, and sustainable. Details HERE.
Join us for the Petaluma's Climate Action Commission this Thursday at 6:30pm as we discuss Sonoma County's polystyrene ban and other resource recovery related topics.
CONSTRUCTION BEGINS ON PEOPLE'S VILLAGE
If you follow our local homeless services provider COTS on social media, you know that site work is beginning on People's Village at the Mary Isaak Center. People's Village is a City-funded project, in partnership with the County of Sonoma and COTS, to place 25 tiny homes on the COTS campus in Petaluma to provide shelter and services to people currently living in encampments. This project provides an alternative to traditional dorm-style shelters while taking us forward on our path toward ending homelessness in Petaluma.
Sewage lines, water pipes, and electricity were placed last week. City workers planned to construct the first units for occupancy on Valentine's Day – making the QuickHaven units' welcoming red doors feel extra appropriate. We look forward to sharing more progress on People's Village soon, including construction updates and move-in dates for guests, in future emails.
JOIN OUR FEBRUARY GENERAL PLAN ADVISORY COMMITTEE (GPAC) SESSION
We are in the process of updating our General Plan – our city's roadmap for growth for the next nearly 2-3 decades. Join us for the February General Plan Advisory Committee (GPAC) Session, where we will review progress on the Vision Statement, Pillars, and Guiding Principles, provide an overview of the Housing Element, discuss maps that capture community feedback and kick off our GPAC working groups.
WHEN: Thursday, February 17, 2022, at 6:30 PM over Zoom
To learn more about past GPAC meetings and the General Plan update please access the project website at www.planpetaluma.org and look for the GPAC Agenda to be posted on the City meeting website on 2/11/2022.
Remember all GPAC meetings are open to the public, and available through Zoom, Granicus, and Petaluma Community Access Television. All interested community members and stakeholders are welcome to get involved in the planning process to share their lived experiences and knowledge.
PETALUMA BOULEVARD SOUTH TRANSFORMATION UNDERWAY
Our much-anticipated Petaluma Boulevard South Complete Streets Project is moving right along. We have completed installing curb ramps on the east side of Petaluma Boulevard at E, F, and G Streets. We are committed to providing safe, easily accessible passage for all who use these sidewalks. Our crews are clearing the area and we expect to reopen the sidewalks soon. Barriers will remain on the edge of the road to help vehicles be aware of the continued work being done.
Next on the list are curb ramp installations where Petaluma Boulevard South meets I Street and Mountain View Avenue. Construction activities will then shift to the west side of the street. Repaving is expected to begin sometime in March, with the general construction end date anticipated for the end of May.
Please be on the lookout for detours if traveling sidewalks in the area. Drivers should anticipate some traffic delays during construction.
Visit cityofpetaluma.org/blvdsouth to learn more or contact us at 707-331-2316.
JOIN OUR RAINIER AVENUE COMPLETE STREET VIRTUAL COMMUNITY WORKSHOP!
We are planning to seal coat Rainier Avenue between North McDowell Blvd. and Sonoma Mountain Parkway and are considering "Complete Street" elements to be included in the project. Complete Street features include things like revising vehicular travel lanes to reduce speeding and improve safety, enhancing intersections and crosswalks, adding safer bike facilities, and improving bus stops, among other measures that benefit all roadway users.
Please join us at this virtual community workshop to review the proposed project ideas and potential phasing. Most importantly, we want to hear from you about your concerns and ideas for Rainier Avenue.
For more information on the project and how to attend the meeting, please visit: cityofpetaluma.org/rainieravepaving.
THANKS TO ALL WHO ATTENDED OUR MCDOWELL WORKSHOP
We recently held a community-wide public workshop to discuss plans to reconstruct and repave North McDowell Blvd. between Old Redwood Highway and Sunrise Parkway. Our City team shared a presentation outlining the purpose of the project, ideas for improvement, and available funding, then opened the session up to the public to share their perspective.
We were pleased to have over 50 community members attend the meeting and share their concerns, ideas, and hopes for the project. We will take this important feedback into consideration as we move forward with planning and design.
Thank you to all who took the time to engage in this crucial conversation with us. McDowell is one of the most traveled roadways in Petaluma and our goal is to make it the best it can be for all users.
To learn more about the project, read a recap/view a video of the workshop, and sign up for project updates, please visit: cityofpetaluma.org/mcdowell.
ARCH TO BE INSTALLED ON LYNCH CREEK TRAIL
Heads up, Petaluma! The Lynch Creek Trail (LCT) west of Lakeville St. will be disrupted as site work commences for the River Arch public art installation. In the interest of public safety, the LCT between Lakeville and North Water Street will be closed intermittently to pedestrian and wheeled traffic to facilitate installation of the River Arch. Your consideration while the area is transformed is appreciated. Detours will be in place to route users around the closure.
David Best, who has been commissioned for the project, is an internationally acclaimed local artist known for building large elaborate temples, modifying and decorating automobiles and buses, and creating intricate sculptures out of found materials. The goal of this public art project is to create an inviting gateway at the Lynch Creek Trail alongside the Petaluma River and enhance the site for pedestrians, welcoming residents and guests alike to Petaluma's downtown.
To learn more, please visit: cityofpetaluma.org/riverarch
If you have questions or concerns about the trail closure, please contact: 707-776-3673.
FREE YOUTH & YOUNG ADULT CARDIAC SCREENING FEBRUARY 27
Did you know Sudden Cardiac Arrest is the leading cause of death on school campuses and the #1 killer of student athletes, many of which are due to an undetected cardiac anomaly? That is why the Petaluma Health Care District has partnered with the VIA Heart Project and Santa Rosa Junior College Petaluma Campus to bring a FREE Youth and Young Adult Cardiac Screening on February 27 that is open to all Sonoma County residents ages 12-25. COVID vaccination is required to attend. Sonoma County and CDC COVID guidelines will be followed.
Pre-registration is required. REGISTER NOW!
FREE TAX PREPARATION RESOURCES
Tax time is right around the corner and resources are available to help you prepare!
CLICK HERE to learn more.
COME JOIN OUR PETALUMA TEAM!
The City of Petaluma is looking for talented people to join our team! Please click the links below for more information about our open positions. CLICK HERE for a full list of career opportunities.
Community Development Director
Police Officer (Current Academy Attendees & Graduates)
Public Safety Dispatcher – Lateral
Have questions about working for the City? Please reach out to [email protected].
UPCOMING MEETINGS
The City of Petaluma is hard at work for our community. Please check out our upcoming meetings and click on the links below for more information:
February 10, 4pm – Transit Advisory Committee
February 10, 6:30pm – Climate Action Commission
February 14, 6pm – Meeting of the Petaluma City Council and Petaluma Community Development Successor Agency
February 16, 6:30pm – Tree Advisory Committee
February 16, 5pm – Airport Projects Subcommittee
February 16, 7pm – Recreation, Music and Parks Commission
February 17, 4pm – Airport Operations / Master Plan Subcommittee
February 17, 6:30pm – General Plan Advisory Committee
Check for upcoming meetings, agendas, and how to participate on the City's meeting webpage: https://cityofpetaluma.org/meetings/.