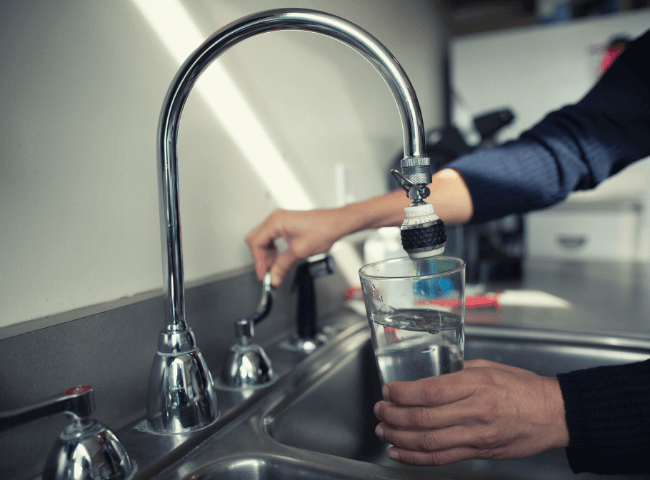 Hello, Petaluma –  
Sunshine and blue skies are lifting our spirits this week, even as COVID-19 cases rise exponentially in our community. As is often the case in life, light can be found in the dark times. For us, it has been watching the compassion, strength, and fortitude of our community shine through as we collectively navigate a world with COVID-19. Petaluma is truly unique in so many ways, our favorite being how much Petalumans care – for one another, for their loved ones, and for our community as a whole. Thank you for all you do to make this the special place that it is. Please stay strong and keep up your efforts to help reduce the spread of COVID-19 in our community. We're all in this together. 
In tonight's email, we'll share some exciting opportunities to have your voice heard as we draw new districts, plan the future of our fairgrounds, and design long-awaited updates to North McDowell. Your voice and opinion is invaluable as we strategize around these topics close to the hearts of so many Petalumans. Please read below for ways to join in our planning efforts. Also, read on for important information regarding COVID-19, climate action, and more.  
Please enjoy, share with friends, and have a lovely evening. We'll see you in your inbox next Wednesday! 
CITY FACILITIES TEMPORARILY CLOSED TO THE PUBLIC
Due to the rapid spread of COVID/Omicron variant, and out of an abundance of caution, the City of Petaluma is taking steps to protect the health and safety of staff and our community. City facilities will be temporarily closed to the public effective Monday, January 10 through Monday, January 31, 2022. Despite the closure of our buildings to the public, our City staff continue to provide the important services that our community relies upon, as we have throughout the pandemic. 
During this time, please visit cityofpetaluma.org/essentialservices for instructions on how to contact City departments and services. 
We plan to reopen facilities on February 1, 2022 if it is deemed safe to do so based upon COVID-19 case data. We will keep the community updated. 
COVID-19 UPDATE
Please take a moment to check out these important COVID-19 resources and updates from the County of Sonoma, the California Department of Public Health (CDPH), and the Centers for Disease Control (CDC): 
Appeal to Stay Home & Upgrade Face Coverings 
Due to the rapid rise of COVID cases surging through the community, on Monday January 10, 2022 Sonoma County Health Officer Dr. Sundari Mase issued an appeal to residents to stay home as much as possible for the next 30 days and limit interactions with those outside of their immediate household. 
"Our case rates are at their highest level since the pandemic began and our hospitalizations are climbing at an alarming rate as well," said Dr. Mase in a recorded message issued today to Sonoma County residents. "We are seeing widespread transmission occurring within unvaccinated groups as well as some transmission among vaccinated individuals." 
Given that, Dr. Mase said she is recommending that people limit travel outside the home to just going to work or to school and making only necessary trips such as going to the grocery store or the doctor.  
Dr. Mase also appealed for residents to upgrade the quality of face coverings to a surgical mask or a KN95, KF94 or N95 mask. "Those traditional cloth masks that many of us have been wearing are just not as effective in stopping the spread of this form of the virus," said Dr. Mase. "We recommend that everyone upgrade to a surgical mask or something equivalent." 
CLICK HERE to learn more.
 
New Health Order Prohibits Large Gatherings 
The County's Health Officer, out of an abundance of caution, has issued a Health Order canceling large gatherings to limit the further spread of the novel coronavirus in the county. Large gatherings of more than 50 people indoors, or more than 100 people outdoors (where social distancing is not feasible), are prohibited for the duration of the order. The order is currently in effect and is scheduled to remain in effect until Feb. 11, 2022. 
Among cases where the source of transmission is known, more than half of the county's cases are emerging from such gatherings. This Order will reduce the likelihood that many individuals will be exposed to COVID-19 at a single event, and will thereby slow the spread of COVID-19 in our community. 
View the full Health Order HERE.
 
Do What We Know Works to Help Stop the Spread 
Health officials say it is vital to keep doing what we can to minimize new cases and hospitalizations. We know what works.
Increase ventilation.

Stay home if you're sick.

Get tested 

– health officials strongly recommend getting a rapid test before you attend or host gatherings. 

 
CLICK HERE for the latest COVID-19 information from the County of Sonoma. 
Free At-Home Tests Available Beginning January 15
Per the County of Sonoma, the Biden administration has said private insurers will have to cover the cost of eight at-home coronavirus tests per member per month starting on Saturday, January 15, 2022.
People who provide their insurance information will be able to get the tests with no out-of-pocket costs at certain pharmacies; in other cases, they will have to file claims to their insurers for reimbursement, according to the Department of Health and Human Services, just as they often do for medical services.
Feeling Overwhelmed? Help is Available.
For free private emotional and mental health support, please call the Sonoma  County Warm Line at 707-565-2652. 
YOUR PETALUMA – YOUR FAIRGROUNDS – WEIGH-IN ON THE PUBLIC ENGAGEMENT PROCESS
Two years ago we embarked on a journey to engage our community in a process to help determine the future of our beloved Petaluma Fairgrounds. For the past 50 years, the City of Petaluma has leased the property to the Sonoma-Marin Fair, who has managed the property and determined its use. The existing lease will expire on December 31, 2023. We now must decide what comes next for this iconic Petaluma property, which starts with engaging our community. 
To pick-up where we left off in January 2020, the City will be hosting a public meeting with the subcommittees of the City Council and Sonoma-Marin Fair Board, to discuss a public engagement process to  create a future for our fairgrounds. A process that represents the values of our community and considers the interests of all Petalumans.  
Please join us for a virtual meeting Tuesday, January 18 at 6pm. We'll review our plans, answer questions, and gather your important feedback on the proposed process.  
When: Tuesday, January 18, 6pm 
Where: Zoom (CLICK HERE to attend) 
YOUR INPUT IS NEEDED AS PETALUMA TRANSITIONS TO DISTRICT ELECTIONS
Petaluma is moving to a district election model to ensure that voices from all corners of our community are heard. This is a significant change in how Petalumans will vote for city council representation — and we need your input to shape the new districts. All input welcome regardless of immigration status. 
Ways to Share Your Input: 
Go Online:  
Fill out the Community of Interest form

Use the online mapping tool to map your districts

 
Public computers available at the Petaluma Regional Library. 
Provide Input on Paper: 
Printed copies of the Community of Interest forms and City Maps available at the Petaluma Regional Library 

(all City facilities currently closed due to COVID)

 
Completed materials can be placed in the green drop boxes (usually used for payments) located in the parking lots of the Community Center and City Hall.

 
For more information, visit cityofpetaluma.org/districtelections.  
JOIN OUR VIRTUAL COMMUNITY WORKSHOP TO TALK ABOUT NORTH MCDOWELL
The City of Petaluma is planning to reconstruct and repave North McDowell Blvd. and is considering the potential inclusion of "Complete Street" elements as part of the project or in the future. Complete Street features include things like filling in sidewalk gaps, enhancing crosswalks, and other enhancements that benefit all roadway users. 
Join us for a virtual community workshop to learn more and share your ideas! 
When: January 26, 2022 – 6pm-8pm 
Where: Zoom 
Visit cityofpetaluma.org/mcdowell for more information including how to attend the virtual workshop. While you're there, be sure to sign up to receive updates. 
See you online January 26! 
WORK TO BEGIN ON PETALUMA BLVD SOUTH NEXT WEEK
Heads up, Petaluma! We are excited to announce work on our much-anticipated Petaluma Boulevard South Complete Streets Road Diet Project is scheduled to kick off Monday, January 17. We will begin with the demolition and replacement of curb ramps at the intersection of Petaluma Boulevard South and E Street. Future Subsequent project work over the next several months will include new pavement surface, striping, bike lanes, sidewalks and ADA curb ramps to provide increased safety, mobility and access for all road users. 
Please be on the lookout for detours if traveling sidewalks in the area, and drivers should anticipate some traffic delays during construction.   
Visit cityofpetaluma.org/blvdsouth to learn more or contact us at 707-331-2316. 
INDOOR WATER SAVING TIPS
We have all been pleased to see the recent rainfall and appreciate everyone who has turned off their irrigation systems to allow the rain to do the watering. Although we hope to see more rain this season, we need to continue our water conservation efforts at home and at work since our region is still in a drought. Below are some good water-use habits for you and your family to practice:  
Operate the washer only with full loads of laundry or dishes 

Turn off the faucet while shaving or brushing your teeth

Take showers in 5 minutes or less

Fix leaky faucets and running toilets
To request FREE water conservation devices, please call (707) 778-4507 or email [email protected]. 
CLIMATE ACTION UPDATE
This week, our Climate Action Commission shared the following: 
Why is Petaluma so Cool? Join the Cool Petaluma Community Kickoff Party to find out! Cool Petaluma will host a fun-filled hour of community building on Wednesday, January 12 from 6-7 p.m. on Zoom, as they lay out their plan for the year ahead. Invite your friends and neighbors – everyone welcome! Climate action has never been so rewarding! RSVP for the event here: https://www.coolpetaluma.org/kickoff 
Code Red for Humanity: A webinar about what municipalities can do to support climate action. Some of the nation's leading experts on climate change and local policy will be on hand, talking directly with Bay Area elected officials about the implications of August's "Code Red" warning from the IPCC and how cities are emerging as our strongest hope for action. Register for the event HERE!  
MORTGAGE RELIEF PROGRAM AVAILABLE
California homeowners who have fallen behind on home loans can apply for a state grant to repay missed mortgage payments during the COVID-19 pandemic, officials announced this week. 
The California Mortgage Relief Program will cover past due mortgage payments in full through a grant of up to $80,000 per household. The money will go directly to a homeowners' mortgage servicer. It's free to enroll and funds do not need to be repaid. 
"Keeping families stably housed continues to be a critical public health measure, and with (this) announcement, we are helping them keep roofs over their heads," said Governor Gavin Newsom in a statement. 
Applicants can visit CaMortgageRelief.org to check eligibility and apply through the online portal. 
OUR SPRING/SUMMER 2020 ACTIVITY GUIDE IS HERE!
Our Parks and Recreation Department is excited to announce that their Spring/Summer 2022 Activity Guide is now available! 
CLICK HERE to view the Activity Guide online. 
Once indoor City facilities reopen, you'll also be able to pick up a hard copy of the Activity Guide at the Petaluma Community Center, Petaluma Senior Center, or City Hall. In the meantime, you can pick up a hard copy at the Petaluma Visitor's Center. 
NOW HIRING IN PETALUMA
Petaluma is home to an amazing array of shops, restaurants, service providers, brands, and manufacturers. Check in with us each week for a list of featured jobs with local companies. 
Looking for work? Check out: 
If your company is hiring and you'd like to advertise with us free of charge, please email [email protected] with a link to your job posting. Info received by Tuesday will be included in that week's Community Update email and social media posts.  
JOIN OUR PETALUMA TEAM!
The City of Petaluma is looking for talented people to join our team! Please click the links below for more information about our open positions. CLICK HERE for a full list of career opportunities. 
Communications Program Manager 
Deputy Chief Building Official 
Part Time Airport Ramp Attendant 
Police Officer (Current Academy Attendees & Graduates) 
Public Safety Dispatcher – Lateral 
UPCOMING MEETINGS
The City of Petaluma is hard at work for our community. Please check out our upcoming meetings and click on the links below for more information: 
January 18, 5pm – Measure U Committee
January 19, 3:30pm – Tree Advisory Committee
January 19, 5pm – Airport Projects Subcommittee
January 19, 7pm – Recreation, Music and Parks Commission
Check for upcoming meetings, agendas, and how to participate on the City's meeting webpage: https://cityofpetaluma.org/meetings/