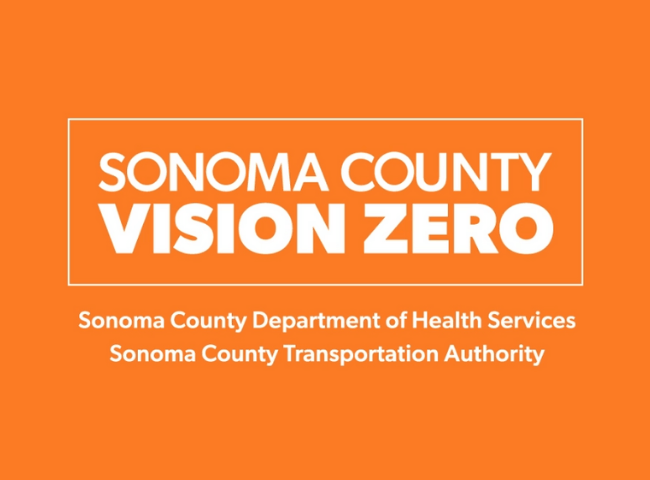 Hello, Petaluma –  
We hope this email finds you and your loved ones healthy as the most recent COVID-19 surge sweeps our region. Yesterday, the Press Democrat reported Sonoma County has seen a tenfold increase in cases since Christmas and 4x the number of active infections than we saw during the peak of last winter's surge. Please wear a mask when in public (surgical, KN95, KF94 or N95), get tested, and stay home if you're sick. Thank you for all you've done over the past almost 2 years to keep yourselves and our community safe. We're all in this together and we will get through it! 
Nearly 2 years of pandemic living could stress out and overwhelm even the calmest among us. If you are feeling emotional distress, help is available. For free private emotional and mental health support, please call the Sonoma County Warm Line at 707-565-2652. 
In tonight's email we'll share updates on the future of our fairgrounds, upcoming work on McDowell, our transition to district elections, and more, along with important COVID-19 information. Please share with friends and have a lovely evening. We'll see you in your inbox next Wednesday! 
COVID-19 UPDATE
Please take a moment to check out these important COVID-19 resources and updates from the City of Petaluma, the County of Sonoma, the California Department of Public Health (CDPH), and the Centers for Disease Control (CDC): 
City Facilities Temporarily Closed to the Public 
Due to the rapid spread of COVID/Omicron variant, and out of an abundance of caution, City of Petaluma facilities will be temporarily closed to the public through Monday, January 31, 2022. Our City staff continue to provide the important services that our community relies upon, as we have throughout the pandemic. 
Please visit cityofpetaluma.org/essentialservices for instructions on how to contact City departments and services. 
We plan to reopen facilities on February 1, 2022 if it is deemed safe to do so based upon COVID-19 case data. We will keep the community updated. 
Free At-Home COVID-19 Tests Available 
Every home in the U.S. is eligible to order 4 free at-⁠home COVID-⁠19 tests. The tests are completely free. Orders will usually ship in 7-12 days. 
Order your tests now so you have them when you need them. 
CLICK HERE to learn more and place your order today. 
Appeal to Stay Home & Upgrade Face Coverings 
Due to the rapid rise of COVID cases surging through the community, Dr. Sundari Mase has issued an appeal to residents to stay home as much as possible for the next 30 days and limit interactions with those outside of their immediate household. 
Dr. Mase also appealed for residents to upgrade the quality of face coverings to a surgical mask or a KN95, KF94 or N95 mask.  
CLICK HERE to learn more.
 
New Health Order Prohibits Large Gatherings 
The County's Health Officer, out of an abundance of caution, has issued a Health Order canceling large gatherings to limit the further spread of the novel coronavirus in the county. Large gatherings of more than 50 people indoors, or more than 100 people outdoors (where social distancing is not feasible), are prohibited for the duration of the order. The order is currently in effect and is scheduled to remain in effect until Feb. 11, 2022. 
View the full Health Order HERE.
 
Do What We Know Works to Help Stop the Spread 
Health officials say it is vital to keep doing what we can to minimize new cases and hospitalizations. We know what works.  
Increase ventilation.

Stay home if you're sick.

Get tested 

– health officials strongly recommend getting a rapid test before you attend or host gatherings. 

 
CLICK HERE for the latest COVID-19 information from the County of Sonoma. 
YOUR PETALUMA – YOUR FAIRGROUNDS – YOUR VOICE IS NEEDED
Two years ago we embarked on a journey to engage our community in a process to help determine the future of our beloved Petaluma Fairgrounds. For the past 50 years, the City of Petaluma has leased the property to the Sonoma-Marin Fair, who has managed the property and determined its use. The existing lease will expire on December 31, 2023. We strongly believe voices from all corners of our community should be heard as we plan the future use of this special property located in the heart of Petaluma. 
Last night, we held a public meeting to present a new idea that could help us gather additional input from our community. We want to extend a huge thanks to all who showed up and shared their feedback, ideas, and perspective. We will now use that feedback to shape our presentation to our City Council, who will make a decision whether or not to move forward with this proposed new process to gather additional community input. 
 PETALUMA IS TRANSITIONING TO DISTRICT ELECTIONS 
This transition to district elections is a significant change in how Petalumans will vote for city council representation — and we need your input to shape the new districts. 
Below is the timeline, including dates for public hearings, for the remainder of this transition which began September 2021. 
District Elections Timeline: 
January 24 – INITIAL DISTRICT MAPS POSTED ONLINE 
January 31 – DISTRICT ELECTIONS PUBLIC HEARING #3 
February 7 – CHANGES TO DRAFT MAPS POSTED ONLINE 
February 14 – DISTRICT ELECTIONS PUBLIC HEARING #4 
February 28 – DISTRICT ELECTIONS FINAL MAP POSTED 
March 7 – DISTRICT ELECTIONS PUBLIC HEARING #5 
March 21/April 4 – DISTRICT ELECTIONS FINAL MAP ADOPTED 
For more information on how you can provide your input, visit cityofpetaluma.org/districtelections. 
Questions? Email [email protected] or call 707-778-4321. 
JOIN OUR VIRTUAL COMMUNITY WORKSHOP TO TALK ABOUT NORTH MCDOWELL
The City of Petaluma is planning to reconstruct and repave North McDowell Blvd. and is considering the potential inclusion of "Complete Street" elements as part of the project or in the future. Complete Street features include things like filling in sidewalk gaps, enhancing crosswalks, and other enhancements that benefit all roadway users. 
Join us for a virtual community workshop to learn more and share your ideas! 
When: January 26, 2022 – 6pm-8pm 
Where: Zoom 
Visit cityofpetaluma.org/mcdowell for more information including how to attend the virtual workshop. While you're there, be sure to sign up to receive updates. 
See you online January 26! 
General Plan Advisory Committee (GPAC) January Session (Virtual)
Thursday, January 20, 2022 – 6:30 – 9:00 PM  
Zoom Link: CLICK HERE 
Join us for the January GPAC Session, where we will review and discuss the Final Draft Vision Statement, Pillars, and Guiding Principles and Supporting Concepts, available on www.planpetaluma.org/getinvolved. Review them before the meeting and share your perspectives with GPAC and our community! 
The main goal of the meeting is to get community feedback and chart a path to make a recommendation to the City Council on these proposed components of a Vision Report. To learn more about the background, please review the January GPAC memo on our project website: www.planpetaluma.org/getinvolved. Find the January GPAC Meeting Agenda and these documents on the City meetings webpage and planpetaluma.org.  
Remember all GPAC meetings are open to the public, and available through Zoom, Granicus, and Petaluma Community Access Television. All interested community members and stakeholders are welcome to get involved in the planning process to share their lived experiences and knowledge.  
CLIMATE ACTION UPDATE
This week, our Climate Action Commission shared the following: 
There is global attention on the pathways to net zero carbon: This guide is well timed to bring together science based evidence on how the built environment can navigate urgently towards a net zero carbon future. It builds on past work on strategies for sustainable low carbon design, the increasing cost effectiveness of both onsite and offsite renewable energy and places it in the context of 'climate emergency' thinking to engage built environment professionals in easy to use guidance towards net zero. Check it out! 
Language of the Land: A Basket Weaver's Journey: Join us January 26 to hear Clint McKay reflect on his journey of learning basket-weaving traditions, native plants and other wisdom from his elders. Through stories and personal experiences, Clint McKay will reflect on the gifts, spiritual lessons and weaving traditions he learned from weavers and Pomo and Wappo elders. Clint will conclude with reflections on current native weaving and the strength of weaving traditions in our area today. Register for the event here. Spanish interpretation will be provided. 
LEARN TO RIDE A BIKE WITH THE SONOMA COUNTY BICYCLE COALITION
In continued partnership with the Sonoma County Bicycle Coalition, our Parks and Recreation Department will once again be hosting IN PERSON Learn to Ride a Bike for Kids classes this Spring in Petaluma! All classes will occur on Wednesday afternoons in the Lucchesi Park parking lot, in front of the Community Center. 
CLICK HERE for dates, rates and registration. 
JOIN JANUARY 25 TO DISCUSS SONOMA COUNTY ROAD SAFETY
Whether venturing out to the coast, biking to work, or going for a neighborhood stroll, every resident and visitor deserves to be safe while moving around our County. Even one death on our streets is one too many, but between 2016 and 2020, there were 176 traffic fatalities and 924 crashes that resulted in severe injury.  
The Sonoma County Transportation Authority (SCTA) and Sonoma County Department of Health Services (DHS) are collaborating on Vision Zero. This project focuses on action-oriented strategies to eliminate serious injuries and fatalities caused by traffic collisions, improving health, quality of life, sustainability, and economic vitality, particularly for low-income and disadvantaged communities. 
Please join virtually on January 25 at 6pm for a presentation and discussion of the draft Vision Zero Action Plan.  
NOW HIRING IN PETALUMA
Petaluma is home to an amazing array of shops, restaurants, service providers, brands, and manufacturers. Check in with us each week for a list of featured jobs with local companies. 
Looking for work? Check out: 
JOIN OUR PETALUMA TEAM!
The City of Petaluma is looking for talented people to join our team! Please click the links below for more information about our open positions. CLICK HERE for a full list of career opportunities. 
Communications Program Manager 
Part Time Airport Ramp Attendant 
Police Officer (Current Academy Attendees & Graduates) 
Public Safety Dispatcher – Lateral 
Have questions about working for the City? Please reach out to [email protected].
UPCOMING MEETINGS
The City of Petaluma is hard at work for our community. Please check out our upcoming meetings and click on the links below for more information: 
January 20, 4pm – Airport Operations / Master Plan Subcommittee 
January 20, 6:30pm – General Plan Advisory Committee 
January 24, 6:30pm – Meeting of the Petaluma City Council and Petaluma Community Development Successor Agency 
January 25, 6:30pm – Youth Commission 
January 27, 6pm – Public Art Committee 
Check for upcoming meetings, agendas, and how to participate on the City's meeting webpage: https://cityofpetaluma.org/meetings/