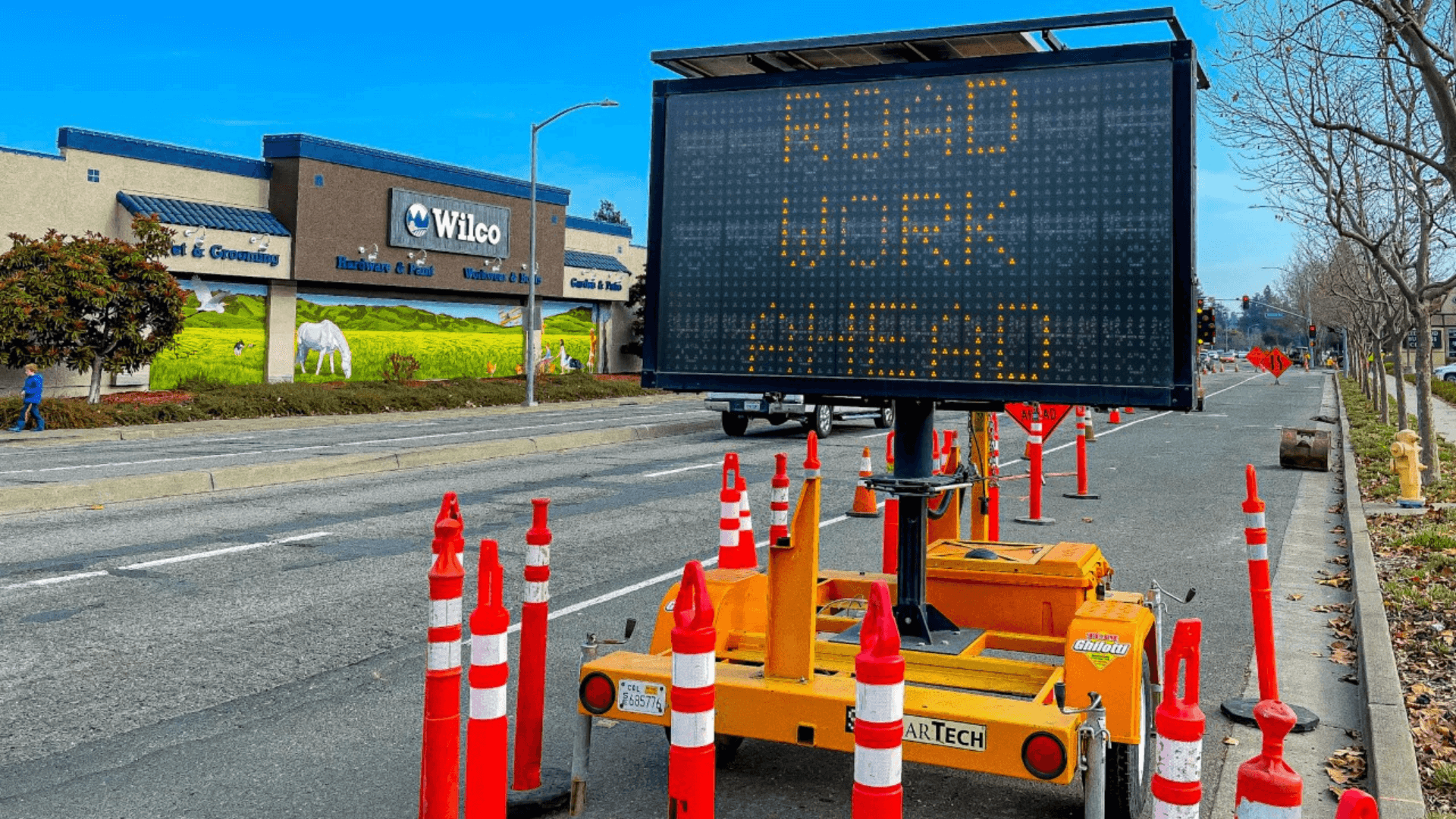 Happy Thursday, Petaluma!
Here at the City, staff are celebrating the fact that the rain storms did not end up causing as much flooding as feared. Thank you for reading our emergency prep posts, doing your part to keep gutters and storm drains clear, and helping our community avoid the worst!
This week, we're focused on gathering feedback on Tenant Protections in Petaluma, road work to improve North McDowell Blvd., new federal funding for recycled water at Ellis Creek, and more. We're grateful to you for reading along and we hope everyone enjoys the clearer weather this week. 
Tenant Protections Informational Workshops
Feb. 1 (Zoom) & Feb. 4 (In-Person)
Renters, landlords, and all interested Petaluma community members are invited to join the City of Petaluma's upcoming informational workshops to learn about the current Tenant Protections Ordinance. Spanish translation will be available at both meetings.
Wednesday, Feb. 1 from 6-8pm: Virtual Workshop on Zoom 
Saturday, Feb. 4 from 11am-1pm: In-Person Workshop at the Petaluma Community Center
At these meetings we will: 
Provide information about the current Tenant Protections Ordinance

Explain how Petaluma's Ordinance compares to existing state law

Discuss ways the Ordinance might be amended before further consideration by the City Council

Help you understand how this impacts you as a renter or landlord

Answer your questions and gather feedback

 
For additional details, including the Zoom link for the Feb. 1 meeting, visit our Tenant Protections webpage – cityofpetaluma.org/tenantprotections 
Water Resources Development Act (WRDA) Passes!
In December, Petaluma celebrated the signing of the Water Resources Development Act (WRDA) into national law. Thanks to Congressman Jared Huffman, the WRDA contains $13.7 million to help our Ellis Creek Water Recycling Facility recycle more water and use it to irrigate more parks, schools, vineyards, farms, and other landscapes.
Water use regulations and concerns about Northern California's drought continues to be top of mind for our community. Petaluma's Ellis Creek facility helps to reuse water from dishwashing, toilet flushing, and other domestic activities, producing around 5 million gallons per day of recycled water for landscape irrigation and more. Currently, community demand for recycled water far exceeds our ability to produce it. With the funding secured by Congressman Huffman in the WRDA, Petaluma will be able to expand our production of recycled water to meet the need.
Overall, this will help our entire city to be more drought resilient, from urban and suburban landscapes to the local farms and vineyards that play such an important role in Petaluma's culture and economy. Learn more about our Ellis Creek Water Treatment Facility HERE! 
WORK SET TO RESUME ON N. MCDOWELL
Weather-permitting, work is set to resume this week on the North McDowell Improvement project which will smooth the surface of the road and add safety improvements that benefit all users.
Currently, construction is focused on concrete work including improvements to:
Sidewalks 

 

Americans with Disabilities (ADA) ramps

Some driveways
During construction, traffic control measures will be implemented for safety. Every effort will be made to minimize impacts to traffic, however delays may happen and should be expected during heavy commute hours.
We will notify you if your property will be impacted and you will ALWAYS have access to your driveway as crews are working.
Learn more and sign up to receive project updates at cityofpetaluma.org/mcdowell.
In addition to improvements being made by the City of Petaluma, over the next few months PG&E will be working to enhance gas line safety on McDowell from Sunrise Parkway to Corona.
Thanks for your patience as we work to make North McDowell the best it can be!  
UPCOMING CITY COUNCIL MEETING
On Monday, January 23, our City Council will be meeting at 6:30 p.m. The discussion will include a second reading of the proposed interim tenant protections ordinance, Council appointments to boards and commissions to improve our community, and more. Make your voice heard and join us in person (11 English Street) or via zoom at the link HERE. 
PW&U DEPARTMENT SPOTLIGHT: WORKING WITH OUR COMMUNITY
The last couple of weeks we've shared how our Public Works & Utilities (PW&U) department helps keep our community safe when extreme weather strikes. Now, we'll look at the ways they keep our community in the loop for important work that takes place citywide throughout the year.
The PW&U team works on projects that touch all areas of Petaluma. From streets to traffic signals to water to the airport, marina, transit, and more, PW&U keeps our city running smoothly through managing various critical elements of our infrastructure.
In addition to making sure our infrastructure is functioning safely (no small job!), PW&U works hard to keep the people of Petaluma informed about projects and works closely with the community to ensure their needs are being met.
CLICK HERE to learn more.  
Join the Petaluma Adult Basketball Team for the 2023 Season!
Our Parks and Recreation Department is excited to announce that Petaluma Adult Basketball is back after a nearly 3 year hiatus! The Spring 2023 Season will take place February-April, and games will be played on Sundays at Casa Grande High School. Both a Men's Division and Women's Division will be offered. 
For more information, click HERE!
Interested in scorekeeping for the upcoming Spring 2023 Adult Basketball Season? Contact Recreation Coordinator Kevin Hays at 707-778-4519 or [email protected]
Thanks for Joining Us to Plan the Future of Skateboarding in Petaluma!
Thank you to the 75+ members of our community who showed up to give input on the future of skateboarding in Petaluma! We received a wealth of information and unique perspectives from a group that is passionate about the sport. After the workshop, Petaluma's own Community Service Officer Miguel Zarate took a moment to share with us what skateboarding means to him. Stay tuned to our social media channels and cityofpetaluma.org/skatepetaluma for more opportunities to get involved.  
WATER CONSERVATION
With all of the heavy rain, please remember to turn off your irrigation systems. If you have questions on how to do so, you can call the Water Conservation line at 707-778-4507.  
SHOP PETALUMA GIFT CARD
Now that the holidays are over, don't forget to use your Shop Petaluma gift cards! Shopping locally is incredibly helpful for keeping our community businesses vibrant and stable. Visit @ShopPetaluma to learn more. 
BUSINESS FLOOD RESOURCES
Sonoma County's Economic Development Board has created a Business Resource Flood page on its website. The page includes resources for financial, insurance, and property reassessment after storm damage. Visit the webpage HERE. 
JOIN OUR PETALUMA TEAM
UPCOMING MEETINGS
The City of Petaluma is hard at work for our community. Please check out our upcoming meetings and click on the links below for more information: